Are the Vegas Golden Knights cursed or lucky?
On one hand, they are down to their fourth and fifth options in net after injuries to Robin Lehner, Logan Thompson, and Laurent Brossoit. On the other, Thompson proved to be an All-Star-level replacement for Lehner, and Brossoit offered a stellar stretch. However, a two-time Stanley Cup champion netminder happened to be available on the cheap when the team needed it.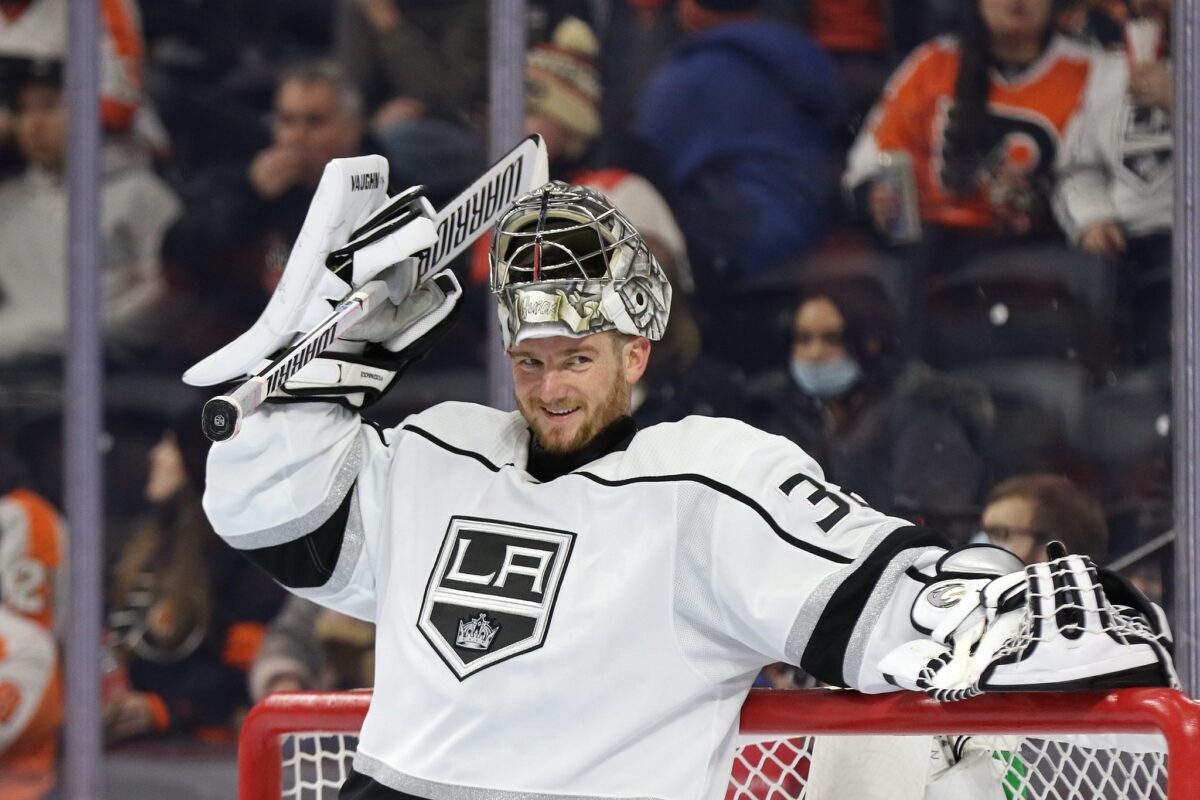 On Thursday, the Golden Knights landed the suddenly well-traveled Jonathan Quick from the Columbus Blue Jackets for Michael Hutchinson and a 2025 seventh-round pick. With Thompson still on LTIR and Brossoit on injured reserve, Quick and Adin Hill will share the responsibility until one goalie takes the reins or others return from injury. Essentially, Vegas upgraded their goalie insurance from Hutchinson to a former Conn Smythe Trophy winner at the cost of a distant draft pick.
---
---
Will Quick Address Goaltending Crisis?
Given the circumstances, Vegas GM Kelly McCrimmon did incredibly well to add an experienced, playoff-tested backstop at next to no cost. But we can't ignore that they would not have been in the market for Quick if their triumvirate was healthy and productive. The latest update from head coach Bruce Cassidy is that Thompson is "doing well" but "nowhere close to being on the ice" (from 'Injured Knights goalie still 'nowhere near being on the ice',' Las Vegas Review-Journal, 03/01/23).
In the aftermath of Thompson's lower-body injury, Hill has gone an impressive 6-1, although he still hasn't earned the full trust of the coaching staff. Brossoit looked remarkably sharp (.936 save percentage, 2.20 goals-against average) in a win and two shootout losses over what were his first three games of the season. Unfortunately, the injury bug struck again, as the 29-year-old also suffered a lower-body injury and is now on injured reserve after being pronounced as day-to-day.
Quick and Hill will now be relied on to maintain the team's tenuous hold on first in the Pacific Division. Ironically, they are being chased by the 37-year-old's long-time club, the Los Angeles Kings. Considering he was reportedly unhappy after being dealt from LA to the league-worst Blue Jackets, he will probably enjoy the prospect of preventing the Kings from chasing down a division title.
That being said, there's a reason why the Kings were so willing to part with a franchise icon. Quick has, to be blunt, not been good this season. He has a 3.50 GAA, the second-highest mark of any goaltender with at least 30 games played (John Gibson of the Anaheim Ducks has a GAA of 3.94), and his .876 SV% is easily the worst of any netminder to have played 30 games. Regardless of what he's meant to LA, it was hard for a team with playoff ambitions to justify committing $5.8 million in cap space to a sub-par backstop.
With Columbus absorbing 50% of Quick's cap hit, he'll only count for $2.9 million against Vegas' cap. But there's still a lot riding on the winningest goaltender in Kings' franchise history.
You Might Also Like
---
Latest News & Highlights
---
Golden Knights Address Penalty Kill with Blueger
While goaltending was a clear area of need, less obvious was the Golden Knights' penalty kill. After adding Ivan Barbashev from the St. Louis Blues early in the week, Vegas acquired short-handed specialist Teddy Blueger from the Pittsburgh Penguins in exchange for prospect Peter DeLiberatore and a 2024 fourth-round pick.
The trade provides extra depth and two-way play to the forward corps, but mainly it provides some extra support on a penalty kill ranked fifteenth in the league. It isn't terrible but nor is it becoming of a Cassidy-coached group. One can imagine that Barbashev and Blueger arrived, at least partially, at the behest of the coaching staff.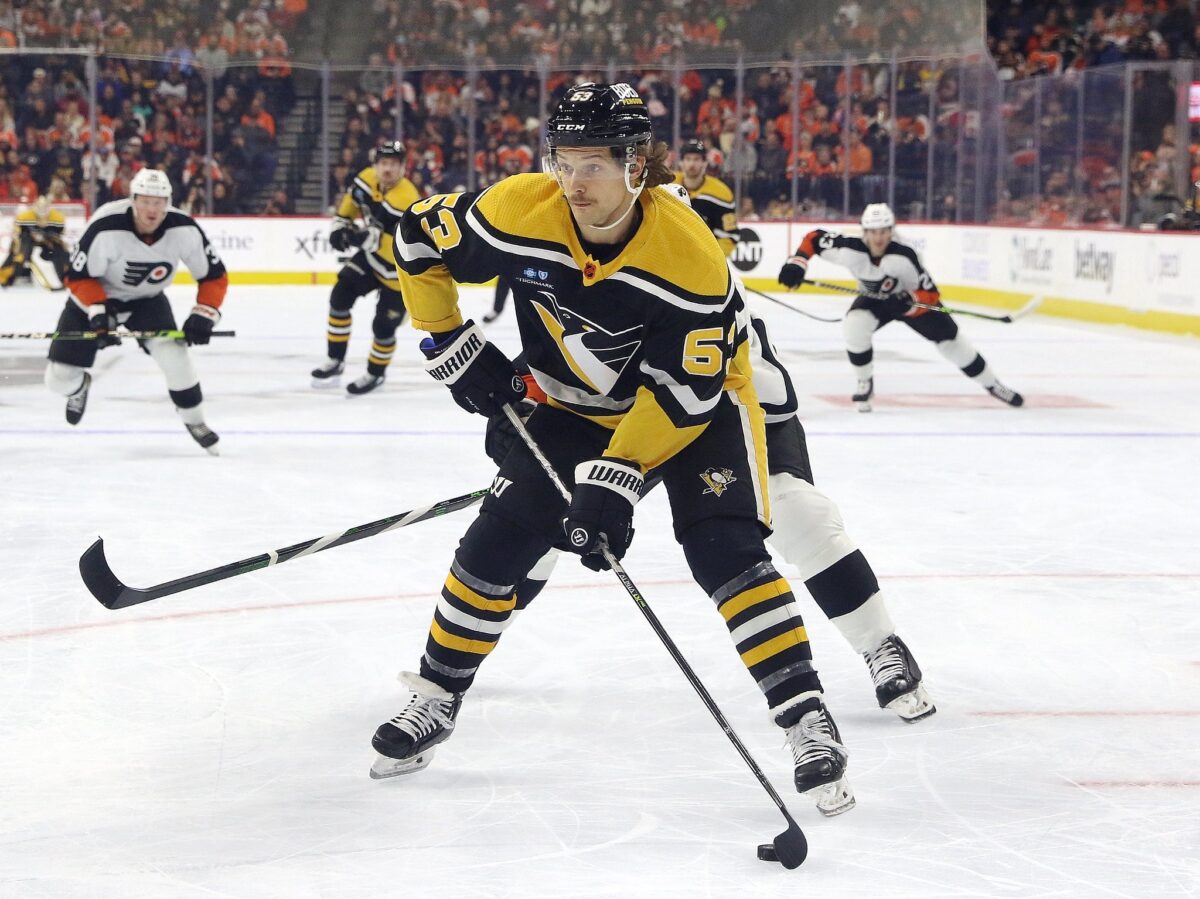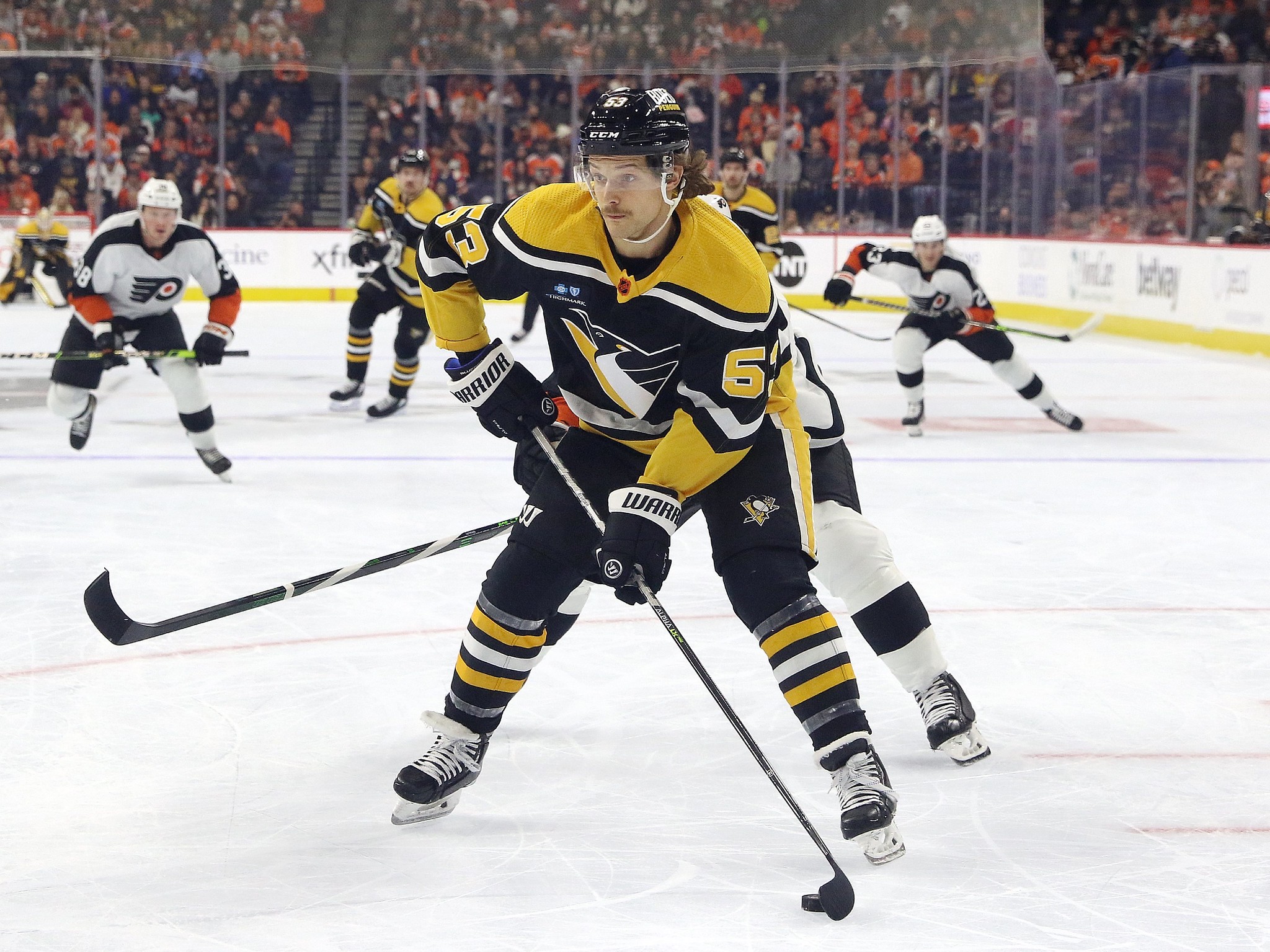 Blueger probably isn't poised for an automatic top-line promotion in the mold of Barbashev, but he could be slated to knock Brett Howden out of the fourth-line center spot. While he likely won't provide much offense (33 goals in 250 career games), the 28-year-old should make Vegas harder to play against.
Having made four trades in just over a week while running their payroll close to $100 million, it's safe to say the Golden Knights are all-in on a playoff run this spring. Whether out of necessity (Quick) or to further solidify the lineup (Barbashev and Blueger), Vegas has added playoff-tested veterans who were built for postseason play. Now that the reinforcements have arrived, a critical couple of months await.