One would imagine that Vegas Golden Knights general manager Kelly McCrimmon was a rather busy man this past Sunday. Amidst a wild stretch of wheeling and dealing across the league, McCrimmon and the front office landed Ivan Barbashev from the St. Louis Blues and, according to NHL insider Pierre LeBrun, came down to the wire with the New Jersey Devils in the Timo Meier sweepstakes.
It would be disrespectful to the newly acquired Barbashev (more on him in a moment) to focus on the Golden Knights' failed pursuit of Meier, but the very act of making a push for the 26-year-old power forward has
signaled that they may not be done loading up ahead of Friday's trade deadline.
In the aftermath of a day that featured a successfully executed pre-deadline deal and an unsuccessful push for more, let's take a closer look at the move and non-move, as well as what it all means ahead of Friday.
Barbashev Makes Vegas Better
While it wasn't necessarily the caliber of blockbuster we've seen in recent days involving the likes of Meier, Vladimir Tarasenko, Ryan O'Reilly and Patrick Kane, Barbashev offers a significant boost to Vegas' forward corps. Acquired from the St. Louis Blues for 2021 first-round pick Zach Dean, the 27-year-old pending unrestricted free agent brings the type of grit and physical presence that playoff-bound teams greatly value down the stretch (just look at the price the Tampa Bay Lightning paid to land Tanner Jeannot).
"We think that Ivan will bring versatility to our lineup," says McCrimmon. "He brings a physical dimension, he's very adept in puck battles and getting shots from the slot and puck recoveries, especially below the goal line."
Vegas has long had an eye on Barbashev. The club reportedly sent scouts to watch the seven-year veteran on 45 different occasions and have consulted with Alex Pietrangelo, his former teammate on the 2019 Stanley Cup-winning Blues. Although his 10 goals and 29 points in 60 games this season represent a significant dip from last year's 26 goals and 60 points in 81 games, the Moscow, Russia native was acquired primarily to carry out grunt work and play with an edge.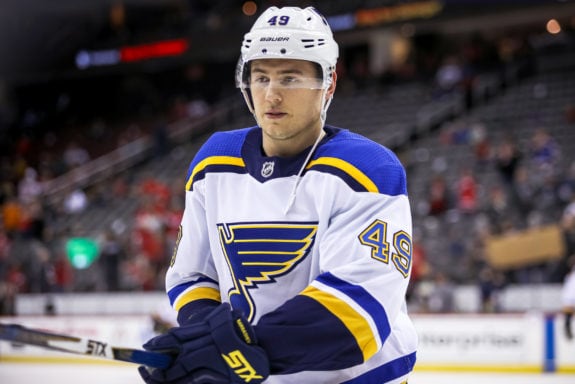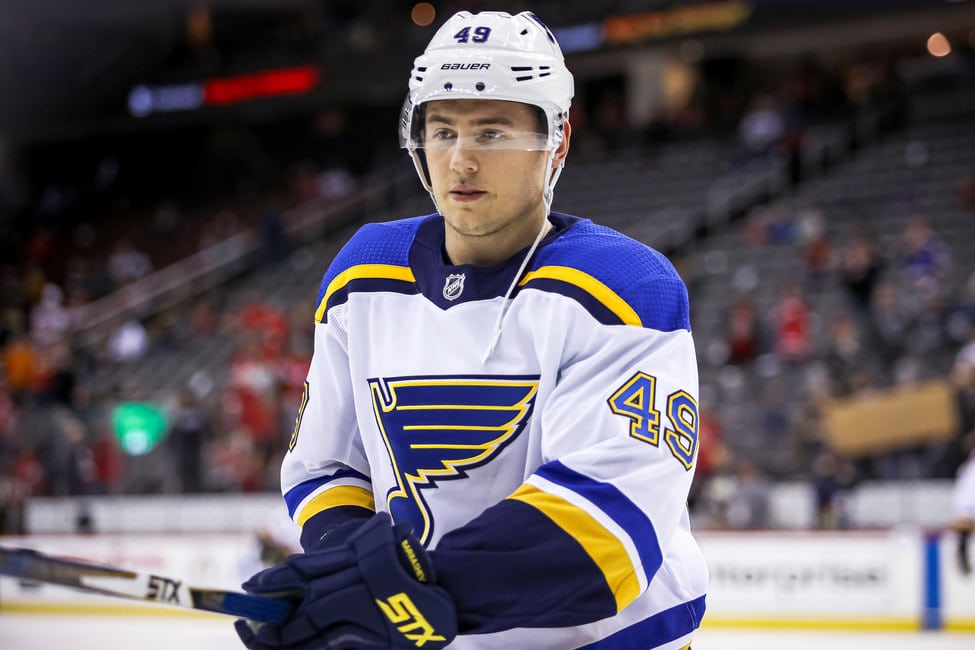 Barbashev's initial role was on display during his debut in Monday's 3-0 loss to the Colorado Avalanche. Head coach Bruce Cassidy slotted him in at left wing beside Jack Eichel on the top line. Despite recording a -1 plus/minus on a line that looked, at times, like a work in progress, it quickly became clear what Barbashev is here to do. He will be tasked with going into corners and doing the dirty work to create open ice for the likes of Eichel, Jonathan Marchessault, and, hopefully at some point, Mark Stone.
You Might Also Like
To add Barbashev, Vegas had to part ways with Dean. The 20-year-old has demonstrated steady improvement over four years with the Gatineau Olympiques of the QMJHL and even earned a spot on Canada's gold medal-winning World Junior squad last December. However, his lack of size, coupled with offensive numbers that fall shy of elite, points to an NHL future that will likely see him settle into a depth forward role. Yes, it makes an already thin prospect pool even thinner, but losing Dean would be a small price to pay if Barbashev can help solidify the Golden Knights' forward corps.
Golden Knights Were In on Meier
Perhaps even more interesting than the Barbashev deal was the fact that Vegas reportedly emerged as New Jersey's chief rival for the services of Meier. Obviously they fell short in their pursuit, but an aggressive chase of one of the league's hottest trade commodities indicates they may not be done.
---
Latest News & Highlights
---
Efforts to land Meier would suggest that McCrimmon isn't entirely comfortable with the forward corps, even with Barbashev in tow. The Golden Knights currently rank a mediocre 15th in league scoring, averaging 3.15 goals per game. It's possible that the GM could be sensing an opportunity in the Western Conference, where no team has set themselves apart from the pack. Even amidst a flurry of recent trade activity, the only other substantial additions in the West apart from the Barbashev acquisition have been the Edmonton Oiler's deal for Mattias Ekholm and Colorado's Lars Eller pickup.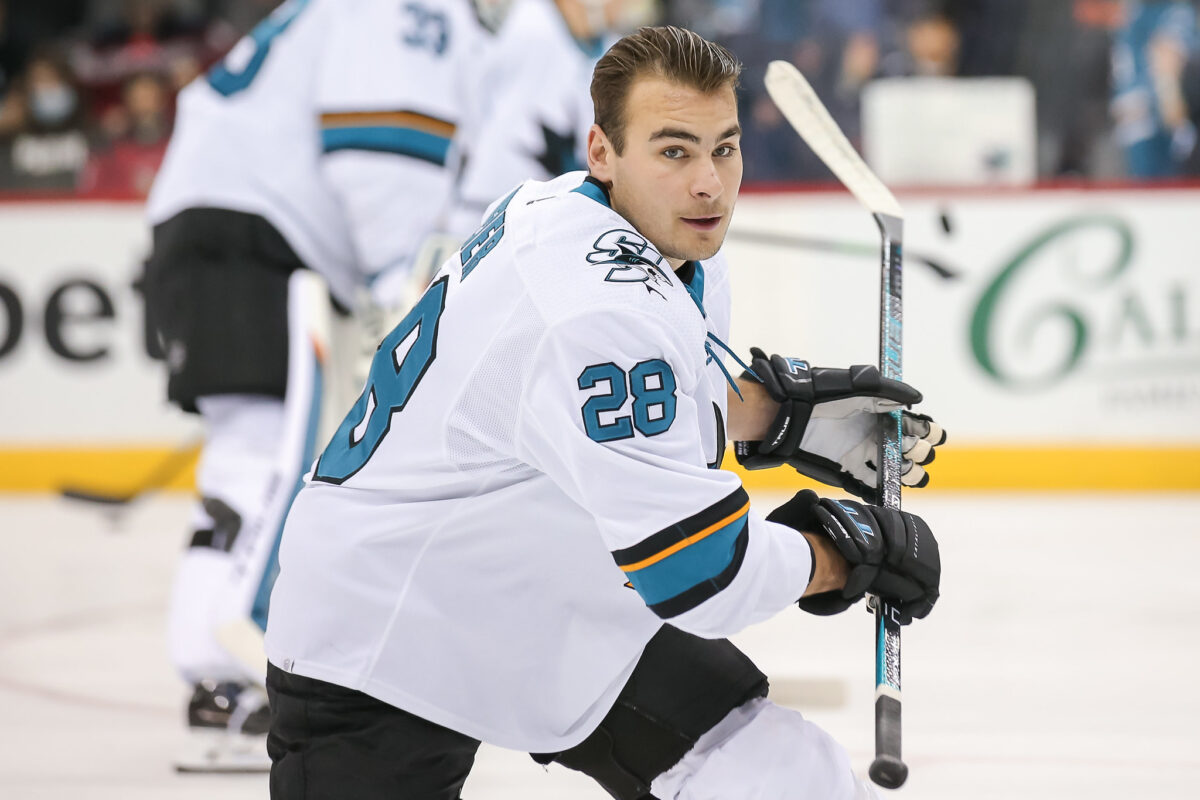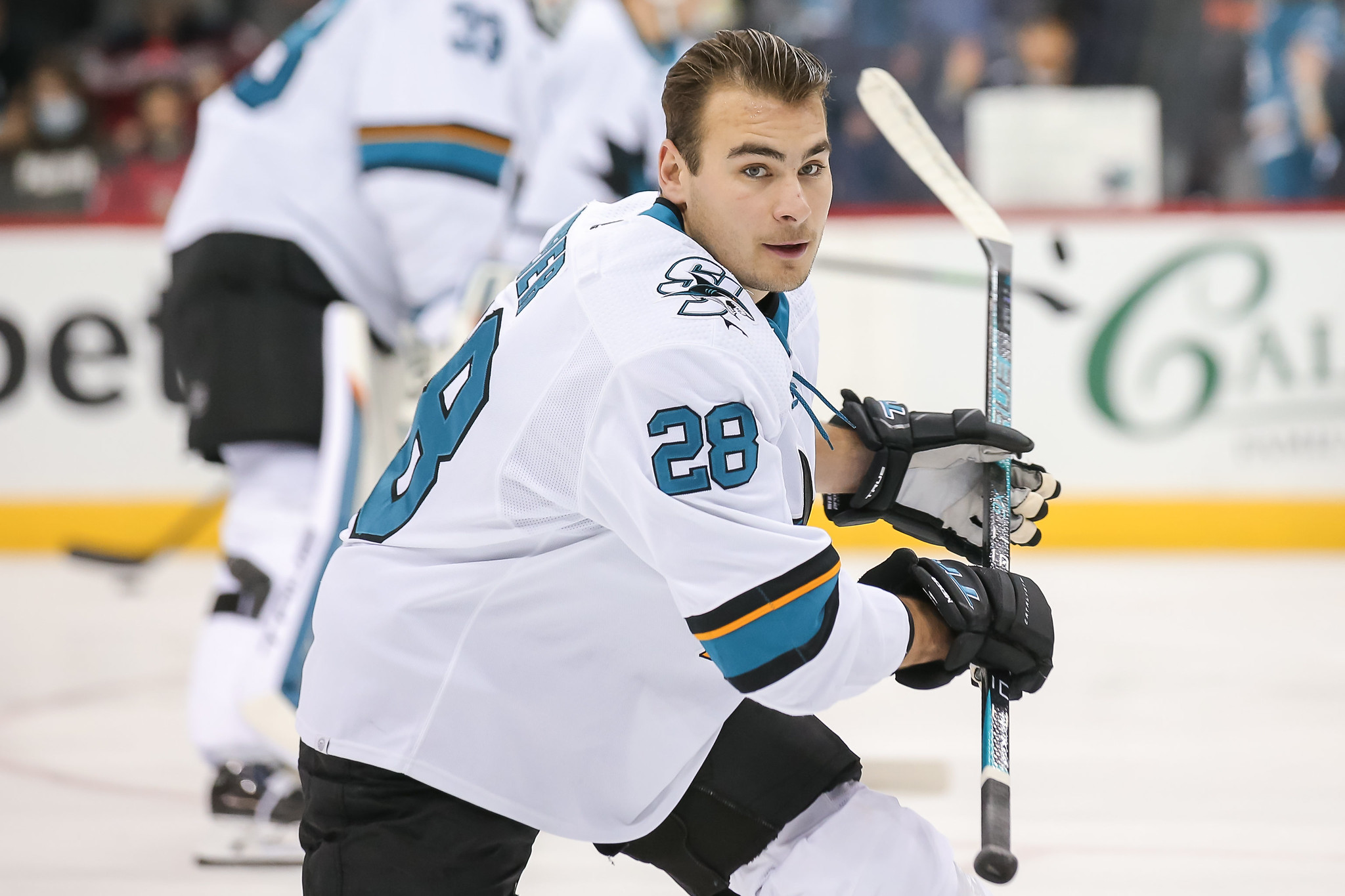 With Stone's status still unclear, Vegas still has over $7 million to play with, thanks to the captain's LTIR savings. While the biggest names remaining on the market are mostly defensemen (Jakob Chychrun, Erik Karlsson), James van Riemsdyk, Max Domi and Brock Boeser would all make varying levels of sense for the Golden Knights. And though I recently suggested that the club was signaling a desire to avoid long-term financial commitments, a deal for Meier would surely have been accompanied by a desire to extend the pending restricted free agent.
If McCrimmon doesn't make another move ahead of Friday's 3:00 pm deadline, the Golden Knights have improved slightly and still maintain lofty status within a conference that is very much up for grabs. If the GM does go all-in, however, he will be gambling future assets from an already-thin system, showing now is the time to seize the moment. It might just be the time to get bold.
---
---