As cool as "Crash" would look as a nickname on New York Rangers forward Chris Kreider specifically (seriously, sound it out), someone should probably let him know it wouldn't be at all complimentary.
Maybe suggesting Kreider can't understand the implications of a simple nickname is not giving him enough credit intellectually speaking. However, what else are you to think of a player that continually skates into opposing goaltenders without considering the consequences of his actions?
Chris Kreider Can't Stop… Literally
Indeed, Montreal Canadiens fans know all too well what's going on in the minds of New York Islanders fans after last night. Eight months and change after Kreider skated into goalie Carey Price in Game 1 of the Eastern Conference Final, he did it again to Jaroslav Halak.
As far as coincidences go, this is a pretty big one, and not just because the Canadiens will face Kreider and the Rangers in New York on Thursday (7 pm Eastern Time). Neither is it because Halak used to back up Price (or the other way around, if you want to get technical and if "technical" is another word for "accurate").
No, it's a coincidence, because this isn't just the second time Kreider has pulled something similar. He's done it before.
There's a saying: Fool me once, shame on you. Fool me twice, shame on me. To argue that every single time Kreider skates into a goalie it's an accident is lending credence to the above expression twice over. This is a 23-year-old hockey player who has already skated into a handful of goalies. Sure, he's a fast skater, but so are a lot of other players, and I'm pretty sure learning to brake is something they teach in atom.
Really, the only other alternative to him purposely skating into goalies all these times is he's got a thing for them and can't come up with a good pick-up line.
"Batting" .500
If we're talking success rates here, Kreider is actually batting .500, which is pretty good. For example, he only got penalized for goaltender interference two of the four times documented above, against Pittsburgh Penguin Marc-Andre Fleury on May 11 of last year, and yesterday night against Halak.
Coincidentally, the Rangers are also .500 in each of those games, going 2-2, with New York beating both the Habs and Penguins in the two pivotal playoff games last spring Kreider had his run-ins with Price and Fleury.
More significantly, from the opposition's point of view perhaps, he's also batting .500 another way: Injuring both Anderson and Price upon colliding with them. Anderson missed 18 games during a lockout-shortened season. Price missed the rest of the third round last spring, with the Rangers beating the Habs in six games.
One can definitely make an argument that the Price injury was not the reason the Habs lost against New York. Back-up Dustin Tokarski actually played quite admirably in relief, posting a respectable .916 save percentage over the remaining five games of the series. And there's little denying the Habs were worn out after an emotionally and physically draining second-round series against the Boston Bruins.
However, one need only look to Montreal's listless play against the Dallas Stars on Tuesday, when the Habs got outshot 42-26 but still won 3-2, as proof that Price has evolved into a game-breaking talent over the last few seasons. So, while the Price injury was not the main reason Montreal lost, it certainly was at least a reason.
Canadiens vs. Rangers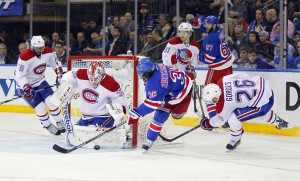 Tomorrow night will mark the third meeting of the season between the two teams, with the 30-13-3 Habs visiting the 27-14-4 Rangers. Both teams are third in their respective divisions and essentially own identical 7-3 records over their last 10 games (one of the Habs' three losses came in overtime). The Habs are meanwhile riding a three-game winning streak, while the Rangers have cooled off somewhat following a recent 13-1 stretch. They lost to the Islanders 4-1 on Tuesday.
Montreal already got a measure of revenge for the Price injury with a 3-1 victory in the first match-up in October (New York won 5-0 in Game 2 in November). So, that's no longer an issue. In a way, neither will Kreider likely be.
I mean, you'd think he'd at least know enough not to doing anything stupid so soon after skating into Halak. He doesn't want to ruin whatever may be left of his reputation, even if not from an integrity standpoint, but purely so as not to get penalized whenever he so much as looks at a goalie the wrong way from here on out.
Then again, assuming these incidents aren't just an unfortunate collection of coincidences, what does he have to lose by doing it again? The irreparable damage is already done. That also applies to Montreal's playoff run last spring.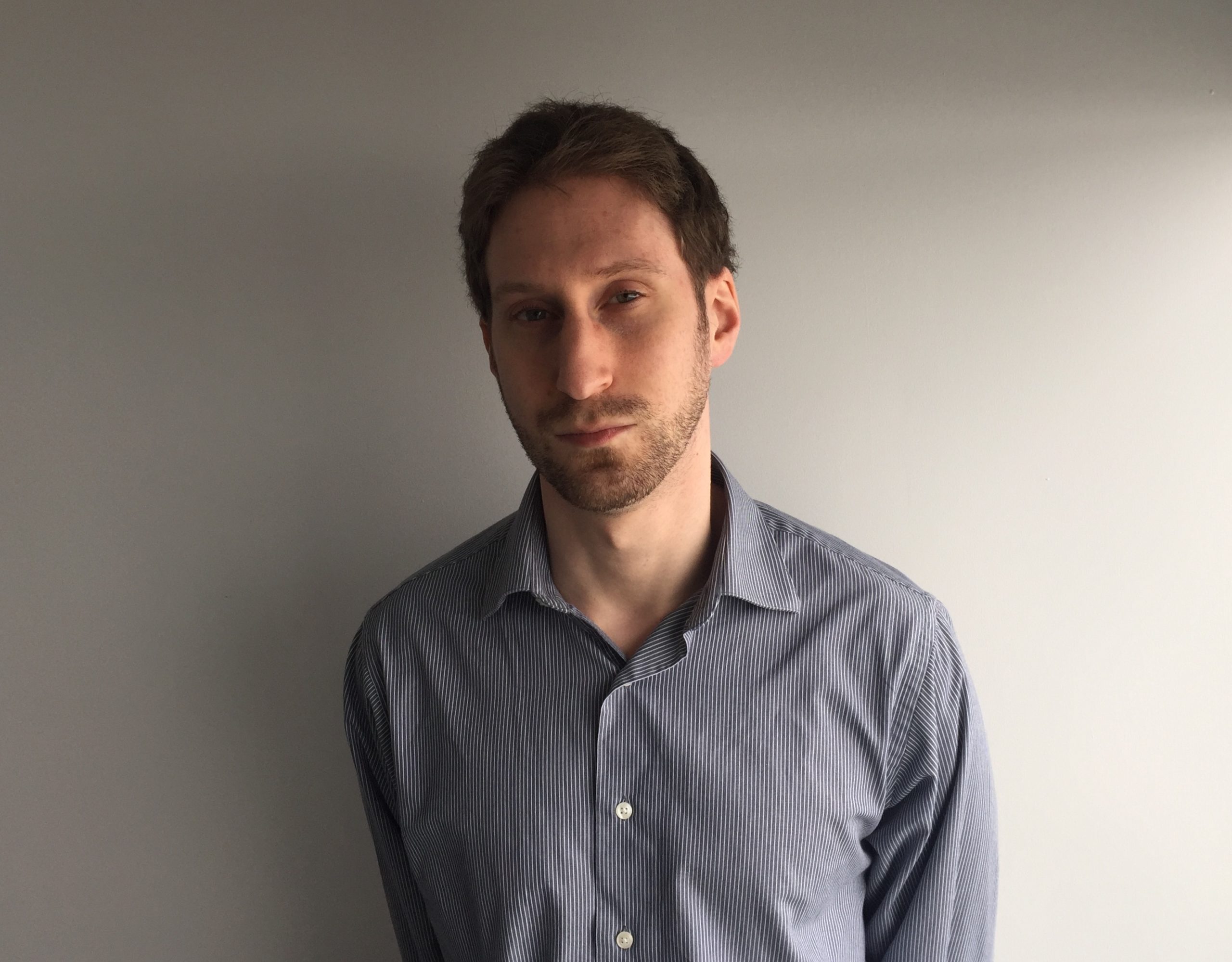 After 10 years of writing hockey, Ryan decided it was as good a time as any to actually join The Hockey Writers for the 2014-15 season. Having appeared as a guest on such programs as CBC Radio One's Daybreak, Ryan has also written for the Montreal Gazette and Bleacher Report and worked for the NHL itself and his hometown Montreal Canadiens. He currently writes about all things Habs for THW, with it being a career highlight for him to have covered the 2021 Stanley Cup Final as a credentialed member of the press.