The great Jacques Plante summed it up this way, "Imagine sitting at your desk. You make a mistake. A red light goes on behind you, a siren starts sounding and 18,000 people are yelling at you. That's what it's like to be a goaltender."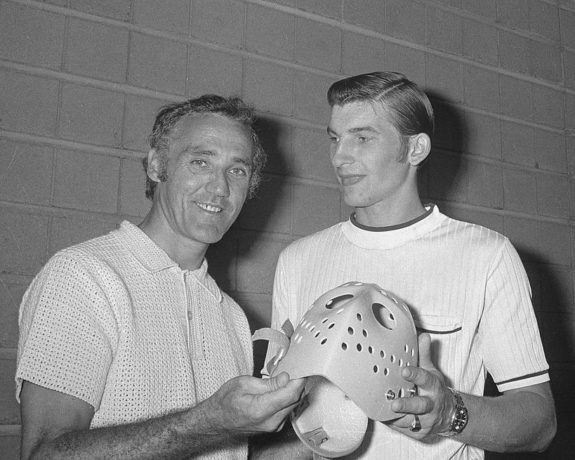 Hockey goalies are a different breed, especially those who played before 1959, when there were no masks and they wore minimal body protection. They were a little mental to put themselves in front of a net and stop pucks that could've killed them. With today's advances in the design and production of equipment, the fear of getting hurt has all but vanished.

Still, there's a belief that goalies are special breed. They're often thought to be on the outside of society's cusp of normalcy, barely holding things together while ready to completely snap at any moment. They're weird creatures of habit with wacky superstitions and bizarre game-day routines.
The Lure of Goaltending
For some, the high of denying other people the opportunity to score goals far outweighs the lure of scoring.
Mental Toughness
While most of a goalie's preparation is physical, come game time, it's all mental.
---
Latest News & Highlights
---
It takes an unusual amount of mental fortitude to stand in front of speeding pucks and cope with the fact that they are the last line of defense. If a forward or defenseman has a bad night, his teammates can likely cover for him–his mistakes may not lead to goals or cause his team to lose the game. But if a goalie has a bad night, his mistakes often mean the game is lost. That's a lot of pressure and guilt to carry when things go wrong.
For the Gear Obsessed
Goaltenders prize their extensive equipment. A brand new set of pads or a freshly painted mask will produce the excitement of a 12-year-old on Christmas morning. Goalies covet their gear like Gollum covets The Ring.
Others who handle or move their equipment on game day is likely to produce a Hannibal Lecter-like response.
Students of the Game
Standing in the crease, goalies have a view of the game like no other player on the team. They can see every detail unfold in front of them. As students of the game, they can identify opposing players simply from the shape of the stick blade. They get to know which players are likely to shoot and which will make the extra pass.
They pick up on everything – even if a slumping opposition player has changed the way he tapes his stick. Goalies know which rinks have lively boards and recognize how that may factor into the game. They take all this information and prepare themselves physically in practice so that come game time their reactions will be automatic and smooth.
The Craziest of Crazy Goalies
It's more strange to find a goalie who isn't weird than it is to find one who is. There have been many memorable goalies in the NHL with bizarre personalities, pre-game rituals and superstitions. The following stand out as the wackiest:
Jacques Plante
Jacques Plante, one of only 38 Hockey Hall of Fame goalies, was as quirky as they come. On road trips to Toronto, he flat out refused to stay at the team's hotel (The Royal York) because he was convinced that a cleanser they used brought on asthma attacks.
In a game against the New York Rangers at Madison Square Garden on November 1, 1959, Plante was cut badly by a nose-smashing shot to the face by Rangers forward Andy Bathgate, their hardest shooting forward. Plante crumbled to the ice in a pool of blood.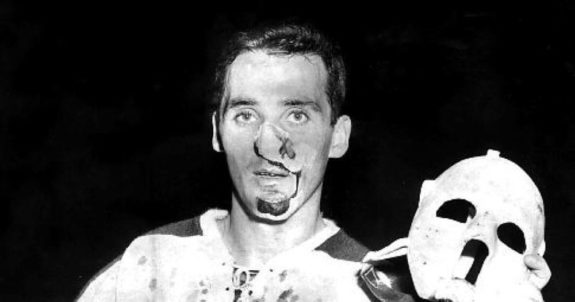 "It opened up a cut from the corner of his mouth all the way up through his nostril," said Red Fisher, legendary hockey writer. "Try and imagine that — the pain that he was going through."
Fisher rushed to the dressing room to find Plante looking in the mirror.
"Pretty ugly," said Plante.
"Yeah, well you had a good start, Jacques," said Fisher as Plante laid down on the table for stitches.
Unbelievably, Plante returned to the game wearing a mask. The crowd wildly applauded and the Canadiens won the game 3-1.
Plante decided to wear a face mask from that point on and is credited with introducing it to modern goaltending. Montreal head coach, Toe Blake, initially turned down Plante's request to wear the mask during games for fear it would impair his vision and make him puck shy.
After 11 seasons in Montreal, he was traded to the New York Rangers. There, he loved to stroll around the city, visiting its college campuses where he'd say he was 'absorbing knowledge.'
Patrick Roy
Patrick Roy, one of the top 10 goaltenders ever to play the game, is also on the top list of eccentrics.
He was known to dress exactly the same way for every game, step over every line on the ice and have full-on conversations with his goal posts.
While play-by-play broadcasters often referred to goal posts as a goaltender's best friends, Roy openly believed it. He was adamant that he would play better with the goalposts on his side.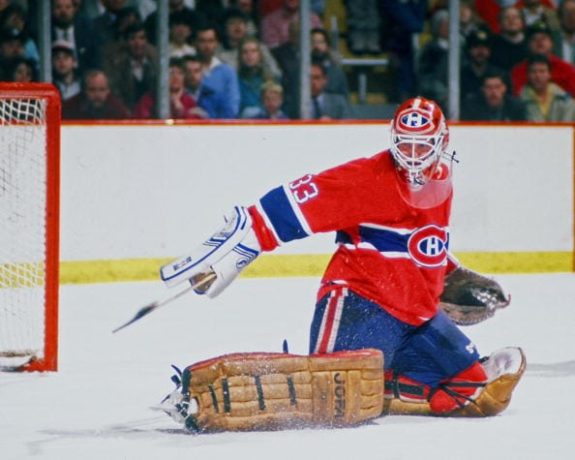 For Roy, the discussions with the inanimate objects first started during the 1986 Stanley Cup Playoffs between the Montreal Canadiens and the Hartford Whalers.
"I started talking to the goalposts by accident." Roy said. "We were playing in Hartford, and I started talking to the goalposts during the anthem. They helped me, and I played a good game. In overtime, a guy took a slap shot and hit the post and we won."
While most goalies sweep ice snow from the crease into the net, Roy never did. He believed it was wrong to sweep anything into his net, so he always swept it to the side.
With four Stanley Cups and three Vezina Trophies, it's hard to argue with his superstitions.
The 2006 Hockey Hall of Fame inductee's fiery personality and disdain for losing continued as a coach. In 2007, as coach and owner of the Quebec Remparts of the QMJHL, Roy allegedly punched one of the owners of the Chicoutimi Sagueneens after Chicoutimi fans had refused to allow the Remparts back on their bus after the game. The following year, a bench-clearing brawl took place between the two teams. Patrick's son, Jonathan, also a goaltender, got into a fight with the Chicoutimi goaltender. The melee earned Jonathon a seven-game suspension and Patrick a five-game suspension. Despite being caught on video making a gesture to his son, Patrick is on record claiming he did not initiate or orchestrate the donnybrook.
Then, in his first game coaching in the NHL, Roy engaged in a screaming match with Bruce Boudreau and nearly knocked over the glass pane separating his Colorado Avalanche's bench from the Anaheim Ducks' bench.
Ilya Bryzgalov 
Ilya Bryzgalov was thought of as a typical goaltender for most of his nine-year NHL career. But, when he made his way to Philadelphia in 2011-12, that all changed. HBO's 24/7 series leading up to the Winter Classic showed everyone a different 'Bryz.'
The Russian became a quote machine and his quips were often headscratchers. He'd ramble on the universe being a "humangous beeg" or opine on the beauty of his Siberian Husky as "a hot girl, man." Eventually, the Flyers decided they had had enough crazy and eventually bought out the remaining seven years of Bryzgalov's contract.
Gilles Gratton
Though he only played 47 career NHL games for the New York Rangers and St. Louis Blues in the 1970s, Gratton's weirdness reset the limits of what it meant to be crazy. His elevator didn't go anywhere near the top floor.
First, there was his mask, painted like the face of an animal (and having nothing to do with either team's logos). One story has it that while with the Rangers there was a faceoff in Gratton's end of the ice. Before the puck was dropped, Gratton started roaring like a lion (while wearing a lion mask). The Ranger players started laughing, lost the faceoff and the other team immediately scored.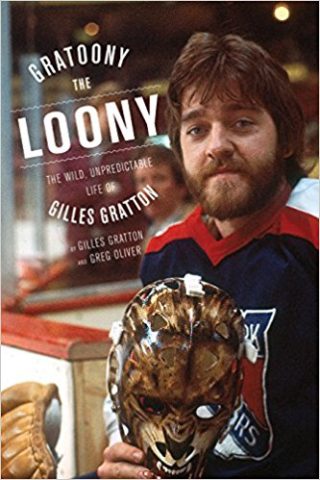 Gratton's nickname was 'The Count' because he believed, "in my last life I was a Spanish Count and one of the things I loved to do when I was a count in Spain was take all the commoners, line them up against a wall and throw rocks at them." He also though his current life as an NHL goalie was punishment for his previous transgressions. He also explained away abdominal pains due to being run through with a lance during the Spanish Inquisition as a soldier in a prior life.
There's more. 'Grattoony the Loony' once refused to play in a game because the moon was in the wrong place in the sky. Also, according to John Davidson, now president of hockey operations of the Columbus Blue Jackets and a former teammate of his, Gratton would walk into a room containing a piano and play classical music despite his claim that he'd never taken a lesson in his life.
Gratton often would hang out naked after practices and even threatened to perform a complete strip show in the last game of the 1976-77 season. Despite being egged on by his teammates, sanity kicked in for a brief moment and he didn't follow through.
"In biblical times, I stoned people to death. Now they are repaying me by hurling pucks at my head." –Gilles Gratton
Whether Gratton forgot to pay his brain bill or he was a few screws short of a hardware store, there's no doubt that somewhere a circus is missing its clown. He retired at the age of 24.
Ron Hextall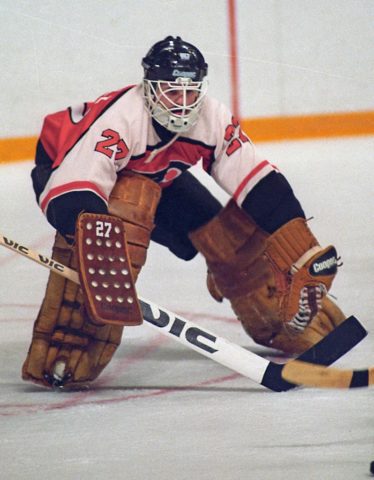 Ron Hextall was a hothead on the ice and his short fuse often got the best of him. If an opposing player got in his face or went after a teammate, he would take note and then take revenge on that player. He'd jump players, would join or create a scrum, and would drop the mitts and going at it with any player in the league. The proof is in the penalty column, where Hextall holds the record for most penalty minutes (584) by a goalie in league history. The nearest goalie is legendary hothead Billy Smith of the New York Islanders at 489 minutes, though he played 72 more games than Hextall.
In the history of the NHL, a goalie has eclipsed 100 penalty minutes only three times. Hextall did so in 1986-87 (104 minutes), 1987-88 (104 minutes), and 1988-89 (113 minutes). The next highest is a distant Tom Barrasso who racked up 70 minutes in 1988-89 with the Buffalo Sabres and Pittsburgh Penguins.
Hextall is also known to have popularized the superstition of "waking up" his posts and the crossbar by whacking it with his stick before a game to help them make saves.
Hextall's pre-game warm-up ritual was that of a man possessed, with a sequence of stick taps and rhythmic movements followed by skating off as fast as humanly possible. During the game, he also added the repetition of checking the straps on his right leg then those on his left leg.
Though Hextall is in management, he still loses his temper.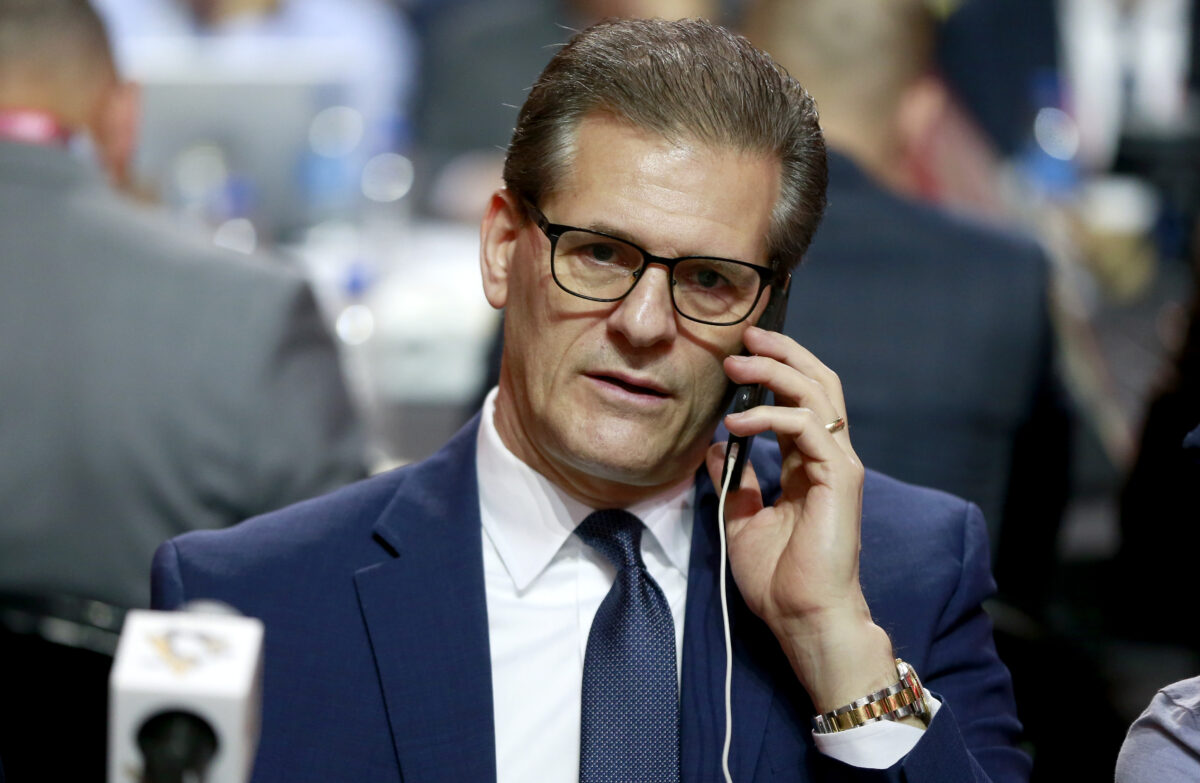 Roman Cechmanek
Roman Cechmanek intentionally used his head to make saves. The key word there is intentional. Philadelphia Flyer fans eventually called them "skull saves."
Cechmanek's unorthodox style was extremely effective until the 2001-02 playoffs against the Ottawa Senators. Down two games to one in the series, and 3-0 in game four, Cechmanek inexplicably skated out to center ice and began to eviscerate his teammates for their poor play. Not surprisingly, at practice the next day, some of Cechmanek's teammates fired pucks at his head to show their displeasure. He played one more year for the Flyers then was traded to Los Angeles Kings.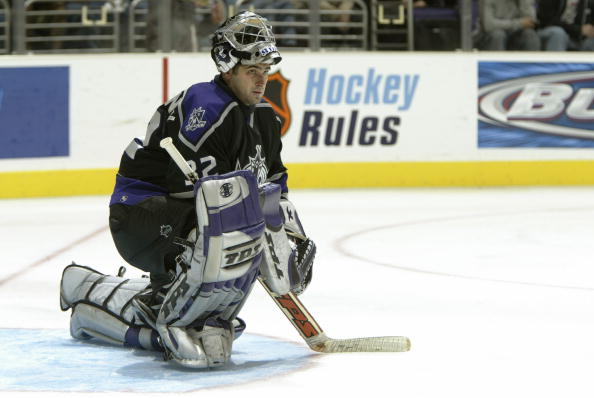 Glenn Hall
Glenn Hall was selected by the St. Louis Blues during the 1967 expansion draft. Thanks to Halls' unbelievable heroics, the Blues made the Stanley Cup Finals in each of their first three years. He was the goalie Bobby Orr scored on in his Stanley Cup clinching overtime goal in which he flew through the air.
One of the greatest goalies of all time, Hall was a three-time Vezina Trophy winner, two-time Conn Smyth winner and two-time Stanley Cup winner. Known as Mr. Goalie, he was voted First-Team All Star seven times and Second-Team All Star four times. Plus, he is renowned as the first goalie to perfect the now common butterfly style–a method that truly revolutionized the position.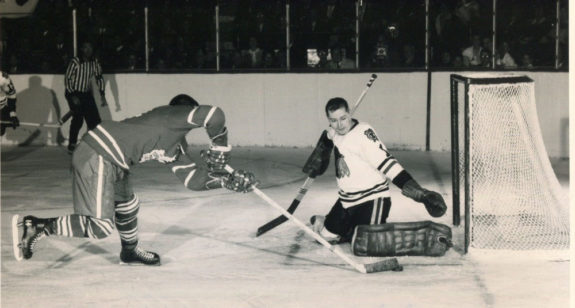 The legendary Hockey Hall of Famer played in an astounding 502 consecutive games–a record that will likely never be broken. His secret to success? Before every game, he made himself throw up.
"I always felt I played better if I was physically sick before the game. If I wasn't sick, I felt I hadn't done everything I could to try to win," said Hall nonchalantly.
After vomiting, Hall would drink a glass of orange juice, then go out for the game.
Honorable Crazy Mentions
Damian Rhodes
Before every home game, Rhodes would dye his hair blonde in his hotel room. The peroxide kid helped the Ottawa Senators knock off Marty Brodeur and the top-seeded New Jersey Devils in 1997-98.
During intermissions, the Flyers goalie would only drink Pripps, a Swedish drink. It had to contain exactly two ice cubes and be served to his right hand. And while that's a bit odd, Lindbergh had a more disturbing superstition: a love for his orange t-shirt he'd wear under his equipment.
RELATED: Remembering the Great Pelle Lindbergh
The smelly, tattered t-shirt took on a life of its own as Lindbergh refused to wash it. Ever. When the shirt started to fall apart, he had it sewn up. He never washed it. Not once.
Neil Little
Some goalies come out of their net and stand near the blue line showing they're ready to engage in a fight. Not Neil Little. He literally threw himself into a scrum, flying head first into the fray. By virtue of this one play alone, Little deserves a place on this list.
Tim Thomas
As evidenced by this vicious slash to Alex Burrows, if you disrespected him or any of his teammates, Tim Thomas wasn't afraid to take matters into his own hands. The Conn Smythe Trophy winner is also known for choosing not to visit the White House for their Stanley Cup meet-and-greet with then President Barack Obama.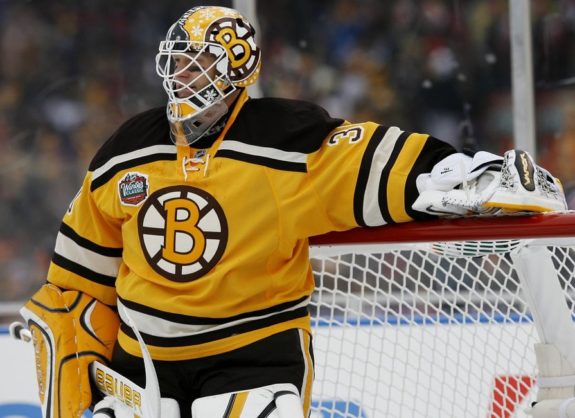 Ron Tugnutt
Tugnutt seemed like a perfectly normal goalie. Until one witnessed the complex and odd way he prepared for a game. It's the most complicated ritual known to modern man.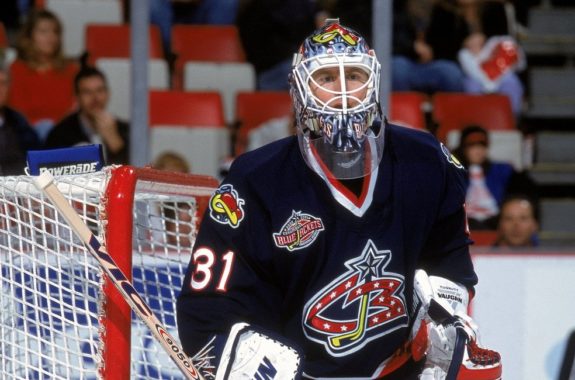 It starts with a figure eight in the crease, followed by an abrupt turn up the ice in a crouch. He then comes to a stop roughly 20 feet from the crease, squats, then leaps straight up to a standing position. Next, he rhythmically taps his pads a certain way, hops on one foot then the other and tilts his head before completing raising his stick in the air and rubbing the taped blade with the back of his catching glove. It's as crazy as it sounds. (While many sources confirmed his dance of epic proportions, unfortunately video could not be found.)
Bill Durnan
Some goalies demand perfection of themselves like Bill Durnan who was convinced that he should stop every single shot. In his seven-year NHL career, he won the Vezina six times and was the proud owner of the NHL's longest consecutive shutout streak (309 minutes, 21 seconds) in 1949. The record stood until Brian Boucher broke it (332 minutes and 1 second) as a member of the Phoenix Coyotes during the 2003–04 NHL season.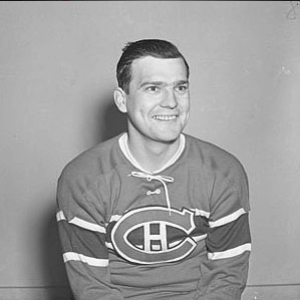 The pressure of being perfect eventually got to Durnan and he asked out of the lineup. In 1950, Montreal coach Dick Irvin ran into Durnan and fellow teammate and goalie Gerry McNeil before a crucial game. They were both crying. Turns out, Durnan never played another NHL game.
"I was afraid I was blowing things. I really wasn't, I guess, but we hadn't won a game and I didn't want to be blamed for it. And I felt I wasn't playing as well as I did in the past. The nerves and all the accompanying crap were built up. It was the culmination of a lot of thinking and I realized 'What the hell, I'm quitting and this is as good as time as any'," said Durnan.
Gerry McNeil stepped in and finished the playoffs.
"A lot of people thought it was a nervous breakdown but it wasn't. To this day, people still won't believe me.
Durnan's eventual successor in goal for the Canadiens was none other than Jacques Plante, one of the most recognized and historical goaltender ever to stand in front of the net.
Tuukka Rask
There's a fine line between being upset after a loss and going loco after a loss. When Tuukka Rask allows a goal during a shootout, he goes ballistic. In fact, according to a study done in 2013, Rask has a one-in-three chance of losing his mind when the Bruins lose in a shootout.
Rask's behavior can be traced back to a game in which he lost in overtime while playing for the AHL's Providence Bruins. He went absolutely haywire. Rask is a stick-smashing master when he's upset.
Bill Ranford
A Stanley Cup winner in 1990 with the Oilers, Bill Ranford wouldn't allow a referee to take the puck away from his glove until he had flipped it up into the air and it landed on the backside of his glove.
Semyon Varlamov
Semyon Varlamov insisted that no water bottle be placed on top of his net until after the first whistle. As a result, the team's trainer had to slide it out to him during the first stoppage in play.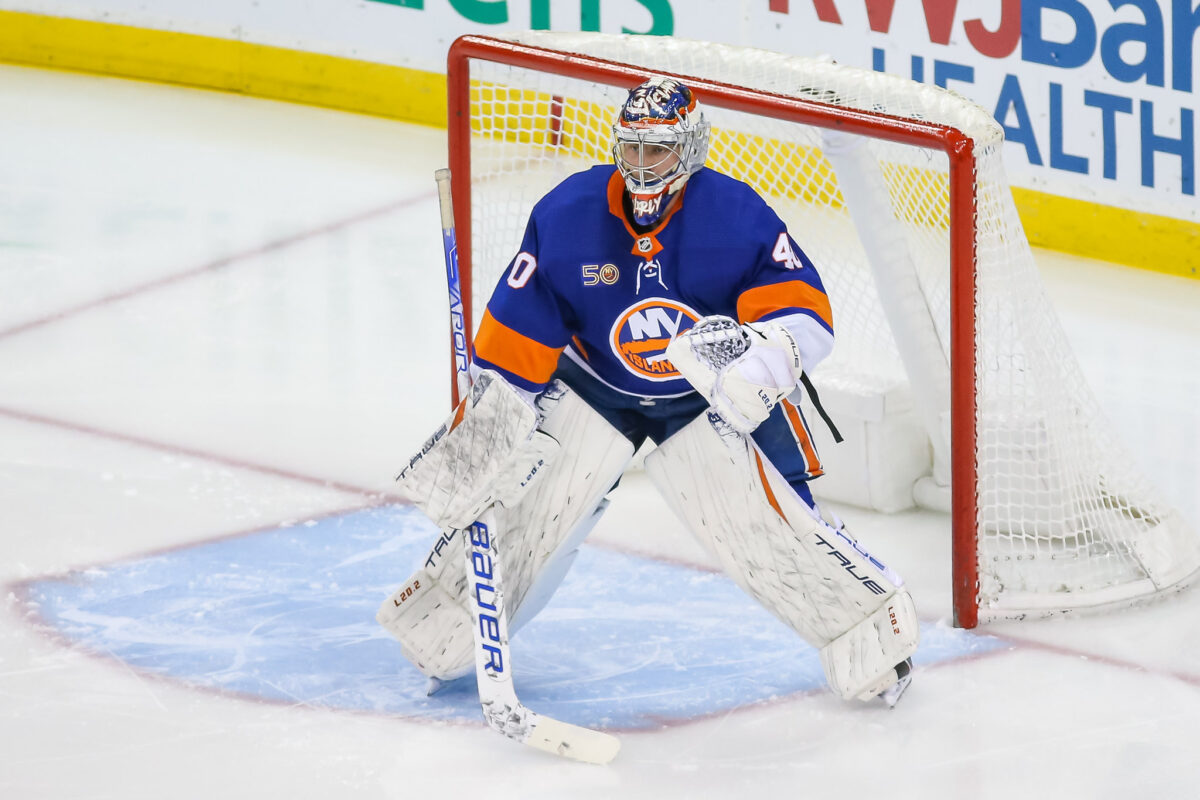 Jocelyn Thibault
At precisely six-and-a-half minutes before a game began, Thibault would pour water over his head. Cue the music: he's a maniac… maniac on the floor.
Ed Belfour
While Ed Belfour's characteristic face mask earned him the nickname 'Eddie the Eagle,' his quirks and off-ice antics earned him the nickname 'Crazy Eddie.'
Belfour was so obsessed and particular about his equipment that many have heard him say, "You touch my stuff, I'll kill you."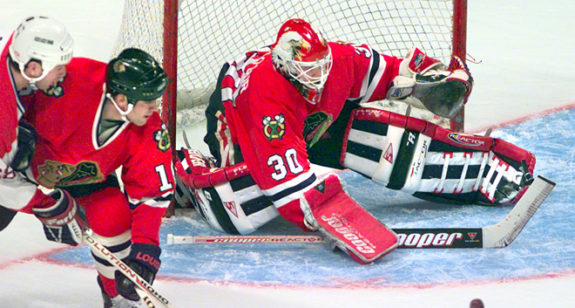 While in Chicago, Crazy Eddie's ultra-competitive personality often clashed with his head coach, Mike Keenan. Belfour has been arrested twice for a variety of issues. Both times he offered the arresting officers bribes–the first for $100,000, the second for $1 billion dollars. Neither helped his case.
Though he's now a Minnesota Wild, Fleury and his Penguin teammates would wrestle and rough each other up before tough or important games. Since the Penguins usually won, they kept it up and it ultimately became a ritual.
He also made sure to thank his goal posts whenever a puck hit them with a few soft taps and kind words.
Broadcasters
With a unique perspective of the game, it's no wonder so many of today's TV hockey analysts are former goalies. Darren Pang, Kelly Hrudey, Steve Valiquette, John Garrett, and Greg Millen have all developed an eye for the game and an understanding of it most people will never comprehend.
Goalies are an odd bunch with superstitious quirks, bizarre rituals and feisty tempers. These are the very things that add character to the game we love so much.
If you can't get enough of the intricacies and backstories to some of game's great goalies, check out Kevin Allen's book "Without Fear." It ranks the 50 greatest goalies, with stories about many of those mentioned in this article.
If you have some goaltender anecdotes to share with us, please do so below.
* originally published in the spring of 2018