BREAKING: Leafs forward Nazem Kadri has been suspended four games for a headshot on Oilers Matt Fraser. 
Are the Calgary Flames following in the footsteps of the Chicago Blackhawks? [Flames Nation]
Kyle Turris scores. Hammond allows one goal. Senators win again. [The Score]
Mats Sundin approves of the Maple Leafs rebuild. [The Leafs Nation]
Joe Thornton isn't leaving. Perhaps Doug Wilson should be the one to go? [Sportsnet]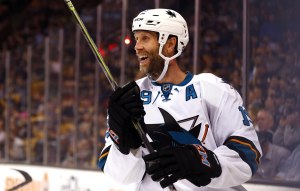 Are the Coyotes the worst team in the NHL? [Hockey Buzz]
Henrik Lundqvist has been cleared to resume practicing. [ESPN]
Do the Rangers really have a goalie controversy on their hands? [The Hockey Writers]
Get ready for 3-on-3 overtime. [Globe and Mail]
Eddie Lack is holding his own in Ryan Millers' stead. [Today's Slap Shot]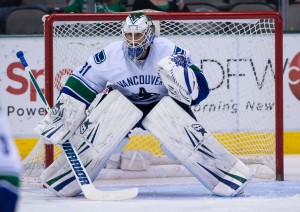 Which team would be the most dangerous 3-on-3? [The Hockey News]
It's difficult to believe the Penguins will be anything less than a first-round flame out. [Pens Initiative]
And Chris Kunitz is part of the problem. [Pens Labyrinth]
The Devils were unable to capitalize on a good season from Cory Schneider. [CBS Sports]
And finally, it's been 60 years since the infamous Richard Riot. [Montreal Gazette]
Marcy, a former hockey player, is a hockey correspondent on CTV News and TSN radio. She began her career as a Sports Journalist in 2009 and has been part of The Hockey Writers since 2010, where she is currently a senior writer and editor.