Afraid you missed some big moments in the NHL over the weekend? Here's the hot topics.
Sadly, Steve Montador was found dead in his apartment. Former teammate Stephen Weiss remembers him as "kind, generous." [MLive]
The Predators are primed for a strong playoff run by adding Cody Franson and Mike Santorelli. [TSN.ca]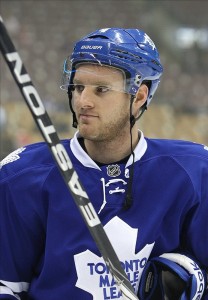 Franson says that Nashville "has always felt like home." [The Score]
Olli Jokinen is reportedly "less than thrilled" with the trade, could be flipped again. [The Leafs Nation]
Predators adding depth puts pressure on the Blues. [Frozen Notes]
Oilers' Jeff Petry is likely to be dealt by the trade deadline, according to agent. [Edmonton Journal]
John Tortorella speaks about his firing after last season. [Deadspin]
Sabres break a drought that lasted 694 days. [Hockey Feed]
Zach Bogosian laid a huge hit in his Sabres debut. [SB Nation]
What if the Oilers hadn't drafted Nail Yakupov? [Today's Slapshot]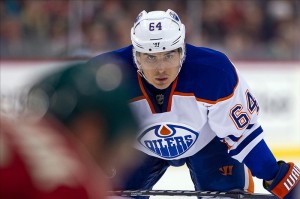 The Lightning are great at possession, but how does it effect their goalies? [Puckology]
Are the Bruins suffering an identity crisis? [Stanley Cup of Chowder]
Johnny Gaudreau could be a Lady Byng contender. [NHL Numbers]
Getzlaf says that Ovechkin's diving in the Capitals' 5-3 win over Anaheim was "embarrassing." [Pro Hockey Talk]
I am a former NHL media member and reporter for the St. Louis Blues, working for various media outlets. Currently, I am an NHL News Writer and Editor for The Hockey Writers. I live in St. Louis and work as a freelance copywriter in numerous industries.