In what should be a busy week for Calgary Flames' general manager Brad Treliving, the team announced on Wednesday that it had made qualifying offers to four players. Those four players were forwards Glenn Gawdin and Andrew Mangiapane, defenseman Oliver Kylington, and goalie Tyler Parsons.
Related: Top 3 All-Time Flames Goalies
The three players who did not receive qualifying offers were goalie Nick Schneider, defenseman Andrew Neilsen, and the biggest name on the list of not returning, forward Mark Jankowski. It may not serve as much of a surprise that these three will be testing free agency, but now the biggest question for the Flames is 'who will the Flames need to fill Jankowski's role now that space is available?'
Mark Jankowski
Jankowski was drafted 21st overall by the Flames in the first round of the 2012 NHL Entry Draft. He was brought to the Flames primarily because of his size, as he is 6-foot-4 and is now 203 pounds. His first two seasons in the NHL with the Flames were a real shining point in his career so far, as he put up 17 goals and 8 assists in his first 72 games, as well as 14 goals and 18 assists in the 2018-19 season.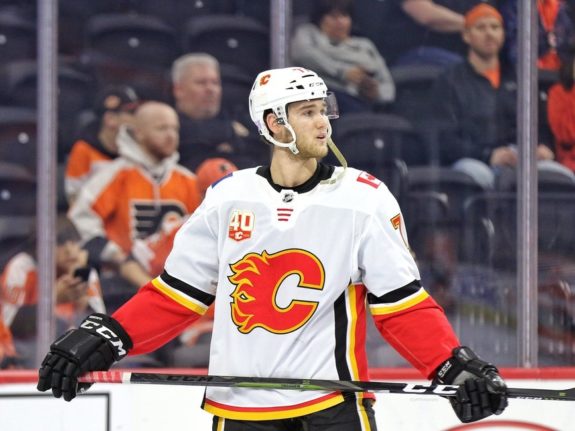 That 2018-19 season was especially memorable for Jankowski, as he broke out and scored five shorthanded goals that season. Several things that may have contributed to him not receiving a qualifying offer, though. One may have been his consistency. Over the last few seasons, he has struggled to contribute offensively on a consistent basis. He has totaled 64 points in 208 NHL games played, and his plus/minus rating is minus-13. That statistic matters.
Penalty Killing For the Flames
A big portion of Jankowski's ice time in Calgary came via the penalty kill, and he became a pretty good penalty killer during his time there, too. The ability to kill penalties is the number one area of concern I have with his departure, as the Flames had the seventh-best penalty-killing percentage in the league last season, operating at 81.8%. So look for the Flames to promote someone into his old role, or search free agency for the answer.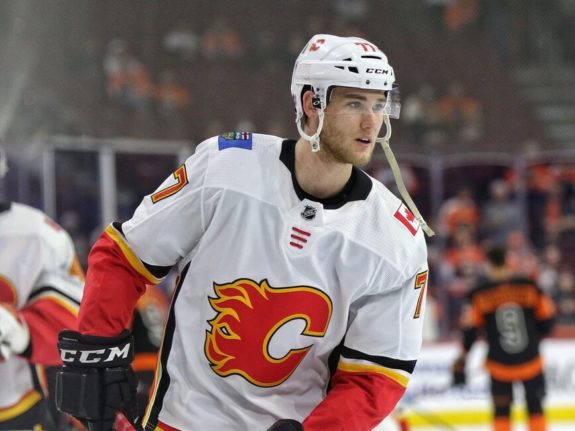 The reason the Flames need to be so keen on finding the right fit to take over Jankowski's role is that they were tied with 3 other teams for 14th in the league in minor penalties, at 222 minor penalties in the 2019-20 regular season.
This may not seem like a lot of time spent in the sin bin, but if you take all 82 games during the season, multiply that by 60 minutes per game, you'll get 4,920 minutes a season. The Flames spent 615 of those minutes in the penalty box in 2019-20, so they'll need someone to step up, as they tend to be penalized often during the course of the regular season.
Who's Ready to Step Up?
It's no secret that Jankowski took a major step back in terms of producing offense, as well as overall performance last season. In 2019-20, he only managed to total 5 goals and 2 helpers in 56 games and had a -12 rating. Not only were his contributions lacking, but it took until Jan. 18, 2020 for him to find the back of the net, his first goal since game 82 of the season prior.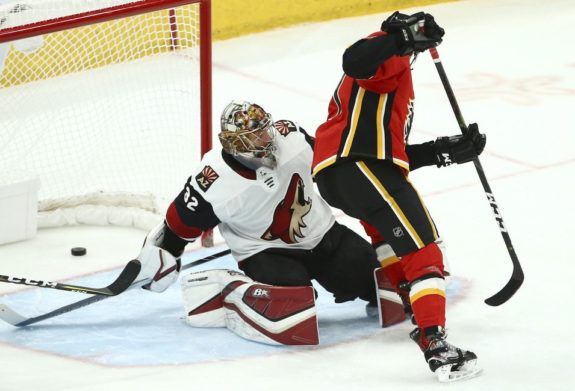 One player that certainly proved his penalty-killing abilities, as well as his short-handed offensive skills, was German forward, Tobias Rieder. (from 'SNAPSHOTS: Flames penalty-killer Rieder ties NHL record during overtime loss,' Calgary Sun, 08/27/2020) Rieder scored 4 goals and added 10 assists in 55 games, and that was a huge step up from the 2018-19 season with the Oilers, where he didn't score in any of his 67 games. He earned the league minimum last season, so bringing him back could be a great low-risk return.
Related: Calgary Flames With 100-Point Seasons
Bobby Ryan is also no stranger when it comes to killing penalties, and he is among some of the top free agents available right now. The Ottawa Senators bought out Ryan last week, but at 33 years old, the left-winger may need a change of scenery. If the Flames can pick him up at the right price, he could be a nice addition to the penalty kill, as well as the bottom six as a whole.
Busy Week For Treliving
We've already seen Treliving hard at work during this week's draft, but his work is far from over. The Flames drafting Connor Zary was the biggest news to me, as he will be an integral part of the team down the road, but he won't play for the Flames next season.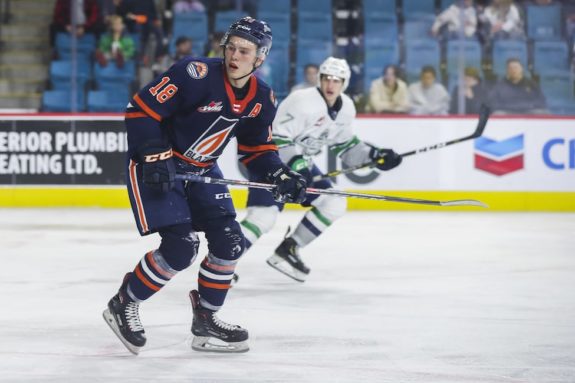 The goal for the Flames this offseason is to improve their team as much as necessary after another disappointing first round exit in 2020. Whether Jankowski's departure from the Flames makes you feel excited or disappointed, his role on the team was still important. And the club will need to do a thorough job finding their next bottom-six centre who can kill penalties and contribute offensively.
---
---