With the third overall selection, the Montreal Canadiens selected Finnish centre Jesperi Kotkaniemi. After a strong performance at the U18 world championships for the gold medal winning Finns, Kotkaniemi started jumping up draft rankings and his potential was intriguing. Naturally, his name came up as a potential pick for the Habs, despite the idea it might be seen as a reach. As of today, it is a bit of a risk, as he wasn't necessarily considered to be the best player available by some.
Who Is Jesperi Kotkaniemi?
Playing in the Finnish men's league, Kotkaniemi notably didn't play in the middle, but did when competing against his peers. It's not unusual for a young forward to play the wing, especially if it's a teenager playing against men. Kotkaniemi has been described as a smart, skilled 200-foot centre, who can play in all situations with an emphasis on playmaking. He possesses a solid frame at 6'2", but still has some room to fill out and gain more muscle.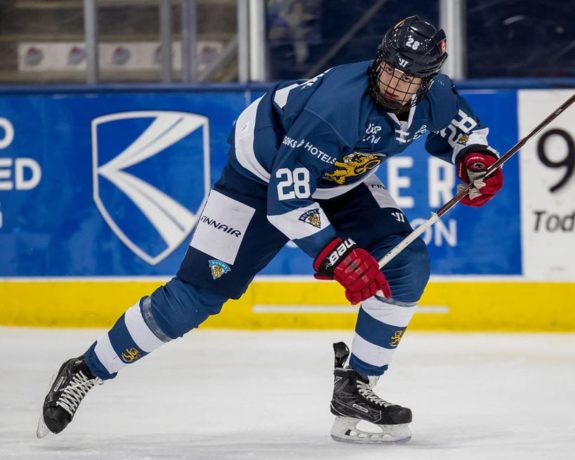 His stats were solid in the Finnish league with Assat, posting 29 points in 57 games as a 17-year-old. Kotkaniemi's skating was considered to be one of his weaker points early on, though it was noted an ACL injury was a factor and is no longer an issue. Kotkaniemi has all the tools to succeed but development will key for him the next few years. He is now the Habs' most important prospect, as his potential to be a number one centre in the NHL is something the Habs have been missing for a long time.
Finding the Elusive Centre
There is debate that Kotkaniemi wasn't the best player available at number three. Ranked in the teens for much of the season, seeing Kotkaniemi jump into the top ten, let alone top three, can be seen as a reach in a way. Czech sniper Filip Zadina was still on the board as was American power forward Brady Tkachuk. There were also several high profile defencemen also available.
The Habs addressed a need in drafting Kotkaniemi, but he improved as the season went on. Kotkaniemi is also one of the younger players in the draft. It suggests that he still has lots of room to grow and isn't being compared in the same way to older prospects who have been playing a little longer. In comparison, Tkachuk missed the cut off for the 2017 draft by a single day, so it's inevitable that his development is being compared to the 2017 class to a degree.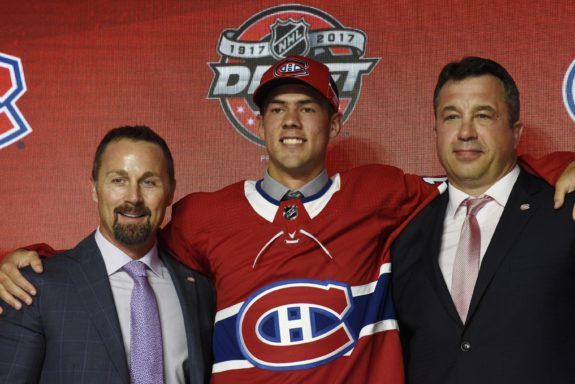 For general manager Marc Bergevin, one of his biggest flaws in his tenure has been his inability to find a No.1 centre. The Habs drafted Alex Galchenyuk in 2012, in hopes he would become that player. It didn't pan out and now Galchenyuk is in Arizona. They also notably tried to turn a winger in Jonathan Drouin into one, with very mixed results.
NHL teams know how desperate the Habs are for depth up the middle and won't do them any favours when it comes to prices for one. For Bergevin, drafting and developing them is the best option. They used their first rounder last year on a centre in Ryan Poehling, who improved a lot in his sophomore NCAA season. The Habs sorely need Kotkaniemi and Poehling to realize their potential, and it means proper coaching and being put in a position to succeed by the team.
A Risk Worth Taking
In the end, Kotkaniemi fits Montreal's current and future needs. Player development with the Habs has been a sore spot for them in recent years, so it's important that Kotkaniemi's development isn't rushed or stalled. They took a risk drafting for need, but it was a gamble the Habs had to take. The Habs badly need high-end centres, and drafting is the best way of acquiring them. Kotkaniemi has the potential to fill a void the Habs have had for decades, and there is a lot of pressure on him and the organization to make sure he becomes that player.