Good things come in threes, and the bronze medal World Junior Championship (WJC) game between the United States and Sweden proved just that with Chaz Lucius earning a hat trick for Team USA. Based on Lucius' performance, it's obvious the Winnipeg Jets are lucky to have him as a prospect. 
Earning seven points (five goals and two assists) in seven games, one being the game-winning goal for Team USA to clinch bronze, Lucius made his mark on the WJC and even earned the Player of The Game award after Thursday night's (Jan. 5) bronze medal win over Sweden. With three goals on the night, it's only suitable that we take a look at three qualities the 18th-overall 2021 Draft pick will bring to the Jets' roster. 
1. Lucius' Resiliency – Key Factor to His Success in World Juniors
When watching the WJC, fans were likely thinking about how much speed and skill these young players have. While this is true for Lucius, he has had to endure an injury-ridden path to get there. In 2020, the forward endured surgery to stimulate bone growth in his left knee. The surgery left him in a wheelchair for six weeks and he didn't lace up his skates until about four months later. In Feb. 2021, he played his first game back with the USA Hockey National Team Development Program Under-18 team and scored two goals. He then earned 20 points (13 goals and seven assists) in 13 games.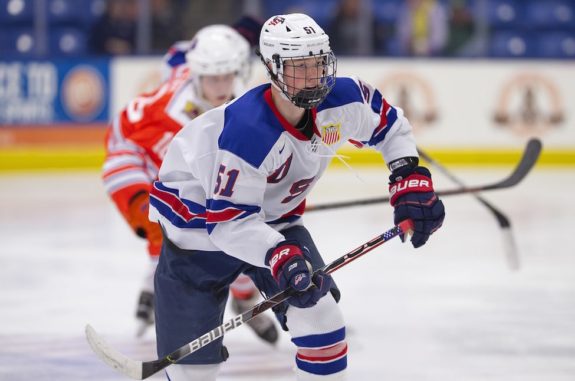 Lucius also sustained a hand injury and an ankle surgery in the 2021-22 season, forcing him to watch as his team lost in the Big Ten Championship game and in the semifinals of the 2022 NCAA Frozen Four.
No. 16 was feeling healthy as he stunned in the World Juniors. After clinching the bronze medal, Lucius spoke with the media saying, "I think this game actually tied my longest streak of playing games in the last two years."  
Related: 3 Takeaways From Sweden's 8-7 OT Loss to the United States
---
Latest News & Highlights
---
Not only is Lucius resilient through his injuries, but in his determination and mindset when it comes to winning. Prior to the bronze medal game, the forward was not able to tally a point against Canada when USA lost, 6-2. While he did have three shots on goal and a breakaway opportunity, he could not beat Thomas Milic's 43-save performance. 
Rather than feeling defeated for not earning a point in this one, he regrouped with his teammates and showed up even stronger against Sweden. He ultimately scored the most important goal of the game with the overtime winner. 
Lucius' resilience is a quality that will absolutely be valued by the Jets when he finds a spot on the roster. 
2. Lucius' Diverse Skill Set is a Must-Watch
To say Lucius has skill is a complete understatement. When watching the WJC, it was nearly impossible to look away from No. 16 when he was on the ice. His ability to maneuver the puck is just one skill that was remarkable to watch. During the bronze medal game, which was easily Lucius' best game of the tournament, with 3:21 to go in the second period, the forward pulled a beautiful through-the-leg move to deke out a defender—something that I would consider highlight-reel worthy. This move almost resulted in a goal for team USA, after Lucius completed the pass, as the puck squeaked behind the goaltender, but ended up crossing behind the crease and out the other end. This is only one example of Lucius' amazing hand-eye coordination skills.
It's clear at only 19 years old Lucius knows what he's capable of and capitalizes on it. One of these skills is taking advantage of turnovers to earn breakaway chances. In Thursday night's game, Lucius' brought USA up 3-1 after he turned over the puck and scored on a breakaway opportunity that he created. 
Team USA captain Luke Hughes spoke highly of his linemate to the media after his team clinched the bronze saying, "Chaz is a great player and he's going to do great things." It truly is his diverse skill set that makes Lucius such a fantastic team player. 
3. Lucius' Self-Awareness and Physical Presence 
While being able to generate plays is an asset Lucius has, he also uses his physical presence to his advantage. The 6-foot-1, 185-pound forward is not an overwhelmingly intimidating body, but he is self-aware that his presence is large enough to use to his advantage on the ice.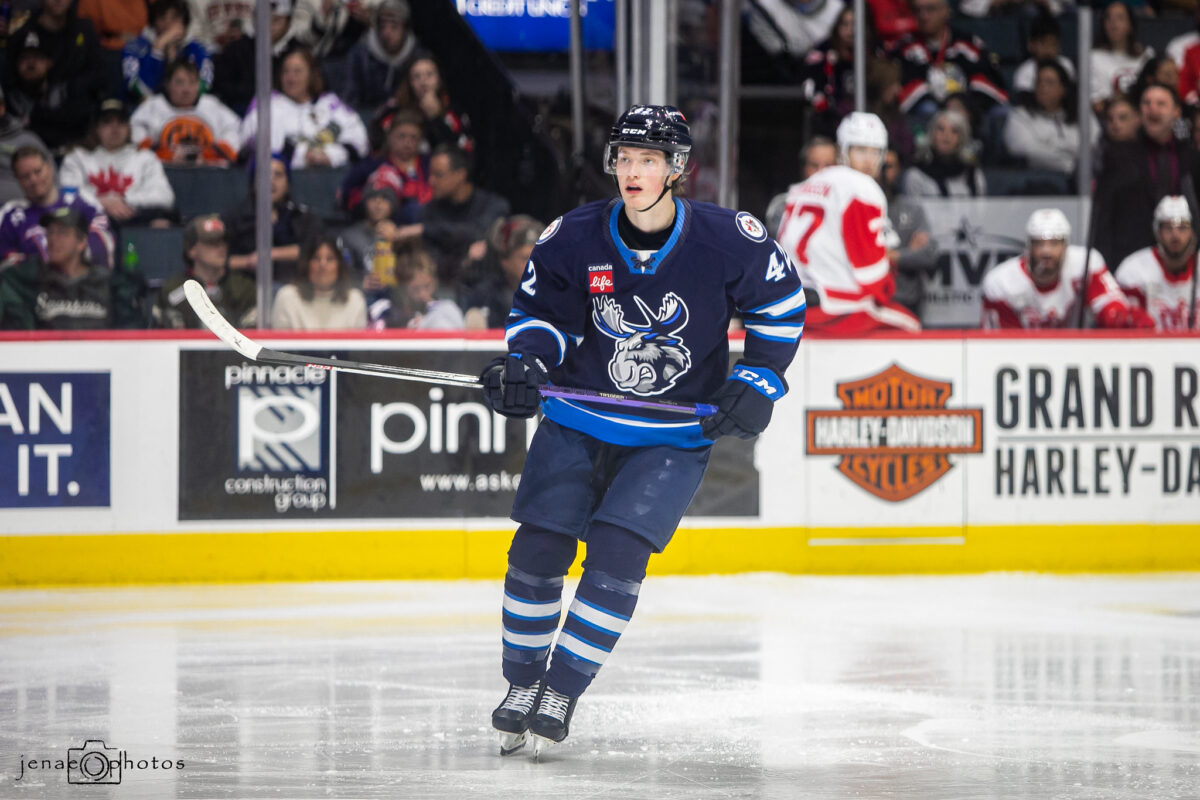 Whenever I had my eyes on Lucius, he was either trying to make plays or use his body to get in front of players. He was consistently throwing hits along the boards to gain possession of the puck or would stand in front of the crease to shield the goalie. 
Lucius is a player who has self-awareness and knows what he brings to a team—a truly important asset to generating scoring chances and opportunities for both himself and his teammates. When talking about where he would like to play in the future the forward said, "Obviously I want to be in Winnipeg full-time, but with that being said, whatever the organization sees for me, that is where I'll play. I don't have any expectations to be here nor there. I'm just going to give it 100 percent whenever I step on the ice sheet."
While he will likely head back to play with the Manitoba Moose for the time being, the Jets' prospect's NHL debut will be one to watch. 
---
---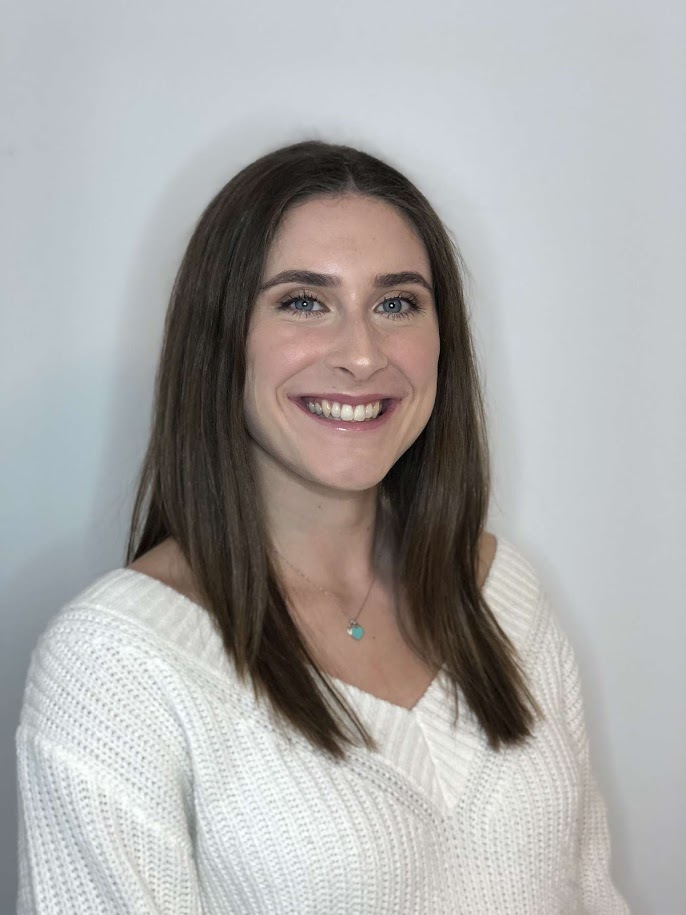 Courtney is a 23-year-old graduate from the University of Western Ontario, earning her Master of Media in Journalism and Communication. She combines her longtime love for hockey, journalism, and sports media as she covers the Winnipeg Jets for The Hockey Writers.