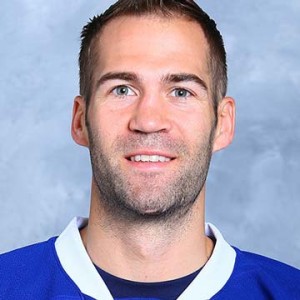 Prior to their contest Wednesday night against division rivals, the Washington Capitals, the Pittsburgh Penguins acquired Toronto Maple Leaf forward Daniel Winnik in exchange for Zach Sill, a 2015 fourth-round pick and 2016 second-round pick.
Winnik's name had popped up for the last month or so around the rumor circuit in regards to him joining Pittsburgh.  To paraphrase Penguins' general manager Jim Rutherford; he got his man.
Immediate Impact
Daniel Winnik is automatically an upgrade to the Penguins bottom six, let alone entire roster.  While I am personally a huge fan of Zach Sill and what he brought to the Penguins, he was the easiest piece of the puzzle to move and was moved essentially to clear up cap space for the Penguins.
It also helps the Penguins case that Toronto retained half of Winnik's salary.
Winnik is a big-bodied forward (6'2″, 207 lbs.) who is excellent on the penalty kill and can play wherever he is needed.  The 29-year-old winger is comparable to Blake Comeau in his way where he can play first line minutes, but also drop down through the line up and still remain productive.
Winnik has 25 points (7G, 18A) on the season and is a plus-15 on a less than impressive Toronto squad.  He leads all NHL forwards with 3:27 of shorthanded minutes per game, something that is invaluable for postseason success.
Dave Nonis, general manager of the Toronto Maple Leafs, indicated that the Penguins were not the only team in on Winnik.
Penguins Future With Winnik
With Winnik's addition to the Penguins, the ability to make a deal becomes much more difficult due to lack of cap space.  Of course, there are the rumblings of fantasy trades that involve moving the likes of Brandon Sutter, Chris Kunitz, Craig Adams, Rob Scuderi; basically the scapegoats for any Penguin failures.
I do not see any of those players moved before March 2nd.
Focusing on Winnik's role, he will most certainly be slotted on a bottom-six role.  Looking at the Penguins current bottom-six, the third line consists of Beau Bennett, Brandon Sutter, and Nick Spaling.  The fourth line sees Maxim Lapierre centering Steve Downie and Craig Adams.
If I were head coach Mike Johnston, I would go back to the Sutter-Spaling-Downie line from earlier in the season and place Winnik on the fourth-line along with Lapierre and Adams.
Sutter-Spaling-Downie were a perfect combination of speed, grit, tenacity and were dominant for stretches.  They gelled almost instantly once formed.
Winnik adds attention to detail defensively and some scoring, something that has been nonexistent on the Penguins fourth-line all season.  Adams can continue to be physical on the forecheck and Lapierre can balance out the line with physicality and some scoring ability if need be.  His two biggest pluses to the Penguins, however, are his face-off ability and agitation he presents to the opposition.
Of course, there are plenty of scenarios as to where to place Winnik.  As mentioned before, he is similar to Comeau.  He may be slotted alongside Sidney Crosby one shift, Malkin the next, and fluctuate as needed.
Rutherford: "There's a good chance that we're done [with moves before the deadline]."

— Dave Molinari (@MolinariPG) February 25, 2015
Closing Thoughts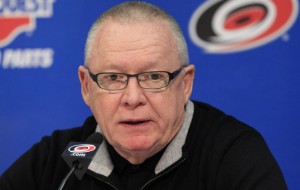 Although personally I am upset to see Zach Sill, professionally for the Penguins, this was a dynamite deal.  They have the player they wanted from the start, got him for a very reasonable price and still have a small amount of cap room to work with they see a deal that could further improve their squad. So far, Jim Rutherford has acquired Patric Hornqvist, Nick Spaling, Rob Klinkhammer, David Perron, Maxim Lapierre, and Daniel Winnik and lost James Neal, Philip Samuelsson, Rob Klinkhammer, Marcel Goc, and Zach Sill.  Although, trading away several draft picks has hampered the Penguins ability to further explore the market, the returns Rutherford has gotten have proved beneficial almost instantly. Daniel Winnik will make his impact felt in the Penguins line up and certainly provides the depth they have been desperate for all season.  His penalty killing ability along with his versatility and solid overall game makes him a fantastic fit for a team that has made a statement in the Eastern Conference in terms of bulking up for the playoff push. The Penguins want to win now and so does Daniel Winnik.
Winnik, on joining the Penguins: "I'm going to a team that has a chance to win the Stanley Cup." — Dave Molinari (@MolinariPG) February 25, 2015
THW Penguins Contributor
Adam Williams is a graduate from Lock Haven University of Pennsylvania with a B.A. in Communication and M.S. in Sports Administration. While at the school, he was a sports broadcaster, radio personality, and editor/writer for the school paper. He also interned with the Wilkes-Barre/Scranton Penguins for the 2012-13 season.
More of his writing can be found on adamwilliams13.weebly.com and thoughts/opinions on his Twitter feed (@AdamWilliams71).