Kevin Fiala emerged as an offensive force for the Minnesota Wild during the 2019-20 season, but the road to NHL success was not easy for the talented 24-year-old from Switzerland.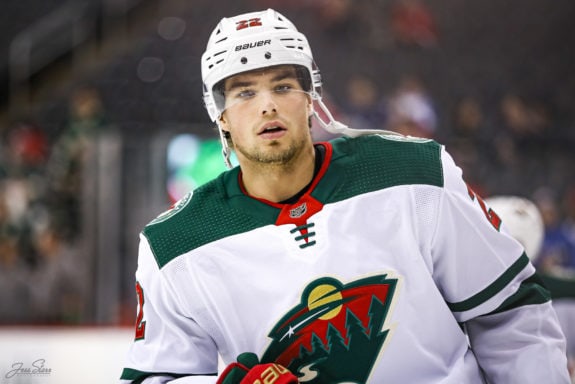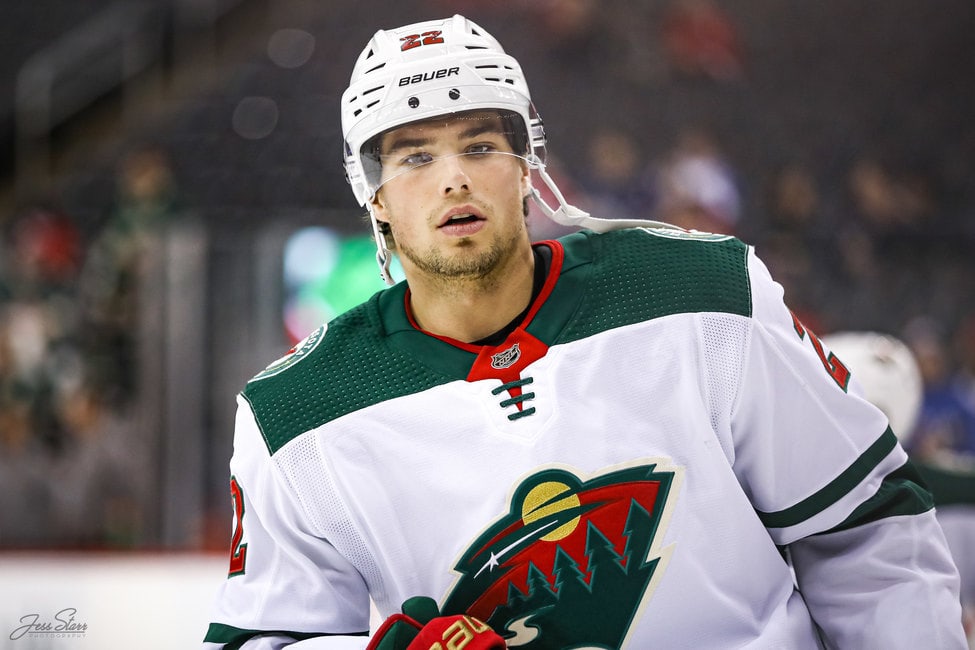 Here is a look at his journey from highly touted prospect to potential bust for the Nashville Predators and his successful break as an offensive game-changer in Minnesota with the help of a couple of familiar faces. 
A Swiss Can't-Miss Prospect
Fiala grew up in the Swiss village of St. Gallen and began playing hockey at four years old. He honed his craft as an offensive point-producer by using a stickhandling and workout routine adopted from his idol, Jaromir Jagr for 30 minutes a day. As a 13-year-old, he scored 63 goals and a jaw-dropping 113 points in 27 games, (from "Like the Wild, Kevin Fiala trying to find his potential," Star Tribune, 01/19/2020).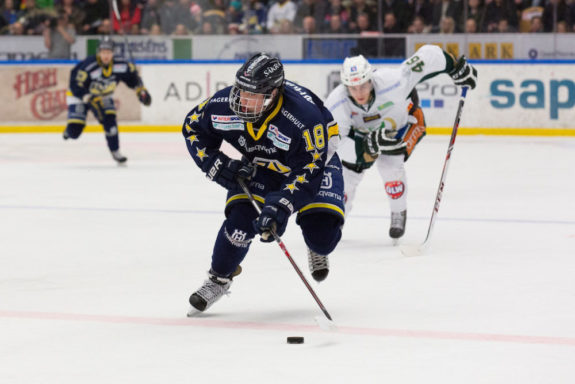 His offensive game drew attention from scouts after he moved on to the Swedish leagues at 16 years old in order to play against better competition. Fiala was considered a shifty, offensive powerhouse. Scouting reports frequently referenced his ability to play on either wing and his creative puck skills. They also noted his speed and skating ability that could make him a dangerous goal scorer at the NHL level. 
Related: Why Minnesota is Truly the State of Hockey
At 17, he was one of the fastest rising prospects entering the draft. He began the season projected to be selected in the second round. By the end of the season, he ranked among the top three European skaters according to nearly all scouting services. The Nashville Predators chose him with the 11th-overall pick in the 2014 NHL Draft.
Strong Impression in Nashville
Fiala scored his first NHL goal in January 2016 but only played in five games for the Predators that season. During his first three pro seasons, he made frequent stops in the AHL with the Milwaukee Admirals. 
Trying to win a roster spot in 2016, Fiala made a good impression on Admirals coach Dean Evason (who later coached him in Minnesota) during a rookie tournament. (from 'Fiala a standout in rookie tournament, Nashville Post, 09/21/2016) "That's the most consistent we've seen [Fiala] for three hockey games that we've seen, even last year, as good as he played for us in Milwaukee, When I say consistent, he consistently worked in all three hockey games. He worked and he skated, and if Kevin does that every night … he's going to have success at the NHL level." 
After two more frustrating seasons when he failed to make an impact at the NHL level, he still had a fan in Evason, who said, "(He)'s a special player…Nashville obviously knew it when they drafted him…His skill level is one thing, but he wants to play, wants to win (and) he's a good teammate. He's done everything to set himself up to be a great, great pro, (but) he just needs a bit more time because he's 18."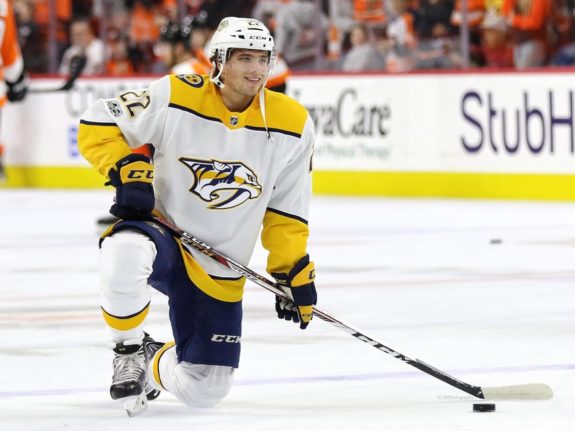 Fiala went on to have his best season with the Predators in 2017-18, playing in 80 games and posting 48 points (23 goals, 25 assists), 13 of which were scored on the power play. The following season, he struggled with only 10 goals in 64 games.
Nashville had reached the Stanley Cup Final in 2017 and was in win-now mode. They weren't willing to be patient with a 22-year-old even of Fiala's talent. They traded him to the Wild for Mikael Granlund who was 26 years old and provided the offensive stability and flexibility that the Predators needed for another Cup run.
A Fresh Start in Minnesota
Fiala quickly became comfortable with his new home. Paul Fenton who was the Wild's GM at the time of the trade was part of the Predators' staff for 12 seasons and knew Fiala well. Another familiar face was Evason who was an assistant coach to Bruce Boudreau (before he became head coach in 2020).  
"Knowing him as a player with his speed, his skill, he has a unique skill set that I think is one of the most attractive things that we have been looking for," Fenton said after the trade. "We had all year determined that we were trying to get younger, faster, more skilled."
"I am very thankful and grateful for this opportunity," Fiala said after his Wild debut. "Paul Fenton really believes in me, and it's just awesome to see. And it gives me confidence, too. Right now, I'm just looking for giving back and not just accepting. [Fenton] made a big trade. He gave up [Mikael] Granlund. He's a great player. I've really got to give something back.
Fiala only scored three goals and four assists in 19 games after the trade. He had a rough October to start the 2019-20 season, suffering through a lower-body injury and even was scratched from the lineup in late October.
"We expect more from him," coach Bruce Boudreau said of Fiala, who has one assist in seven games. "He's a guy that we're counting on. He's coming off an injury but in the whole scheme of things, we need him to be one of our most offensive players, power-play guy, and everything else. So far it hasn't worked but I think the message has gotten through, and he'll be back in the lineup really soon because we could use the offense. There's no doubt about it." (from, Kevin Fiala scratched for start of Wild's road trip vs. Stars, Star Tribune, 10/29/2019).
In November, the light turned on and he emerged with 11 points on the month and followed that with a 12-point December. His offensive explosion continued finishing 2019-20 with 23 goals and 31 assists in 64 games. 
Bright Future with a Familiar Face as Coach
In February 2020, Boudreau was fired by general manager Bill Guerin and replaced by a familiar face in assistant Dean Evason. In the 12 games after Evason took over as coach, Fiala led the Wild with 16 points (nine goals, seven assists), tied for sixth in the NHL, and led among forwards in average ice time (18:09).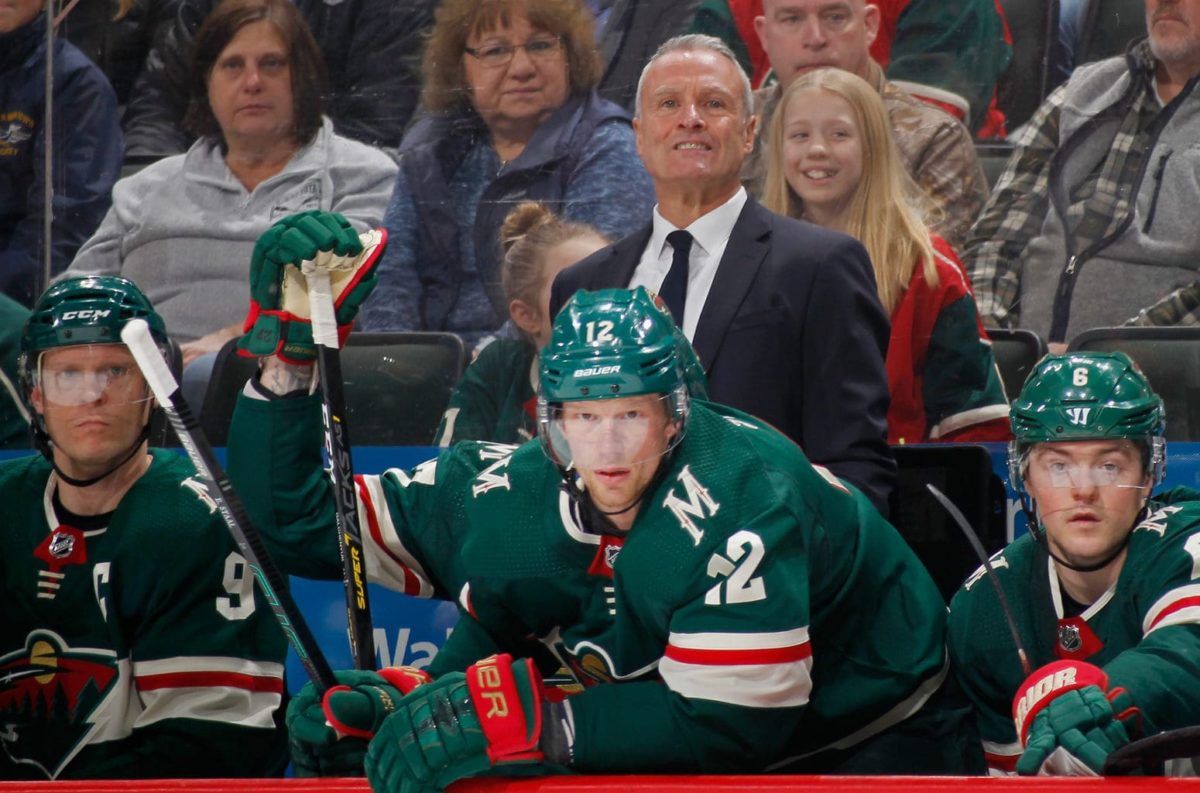 Fiala praised Evason for helping him become a breakout player: "He's been behind my success, a very huge part of it," Fiala said. "He helped me on and off the ice since I was 18 years old. … He trusts me, I trust him, and he has big confidence in me. That helps me play like I want, like I can. He gave me a lot of ice time, so I'm very thankful for that."
Related: Top-5 Ukrainians in NHL History
Evason had the Wild playing a fast-paced and exciting style of hockey that is perfect for Fiala's skillset. The Wild responded by winning eight of the 12 games before the league went on hiatus. The future looks bright for Fiala who was able to persevere through a rocky first few years of his NHL career to become an offensive force in Minnesota.
---
---