The Seattle Kraken saw their season come to an end after a Game 7 loss to the Dallas Stars. It was a hard-fought series that went down to the wire, but ultimately, the dreams of continuing their playoff run were extinguished. That being said, there was a lot to cheer for in this series, and despite the loss, it was still entertaining.
---
---
Not many people expected the Kraken to be in a position to possibly advance to the Western Conference Final just one year after their debut in the NHL. They impressed many and undoubtedly captured the fandom of a wider group of hockey fans. Let's break down their efforts and how each game went down.
Game 1: Kraken 5 – Stars 4
The easiest way to describe this game is "The Kraken vs Joe Pavelski." That said, they overcame Pavelski's four-goal outburst to take Game 1 in an overtime thriller.
The goals came early and often in this one, including a burst that saw the Kraken score two goals in 11 seconds. It allowed them to establish an early lead, although it was relinquished late in the game on yet another Pavelski goal. It was a terrific start to the series for them, as it set the tone and continued to assert them as a dominant offensive force.
The game was ultimately capped off by a Yanni Gourde overtime winner, which seemed to surprise everyone when it went in. It was on a broken play that left the puck on his stick beside the net, and he managed to roof it over Stars' goalie Jake Oettinger. It was a great ending to a game that got a bit too close for comfort after the Pavelski goals.
Game 2: Kraken 2 – Stars 4
After such an electrifying win in Game 1, the Kraken came out flat in Game 2 and were outplayed by a fairly decent margin. It was a disappointing showing after seeing them firing on all cylinders and was clearly a rude awakening for them.
On the positive side, Tye Kartye scored again for the Kraken, who has been a welcome addition since his debut in Round 1. Having found success at the junior and professional levels already, it shouldn't be a surprise that Kartye was performing at a high level when he made the jump to the NHL.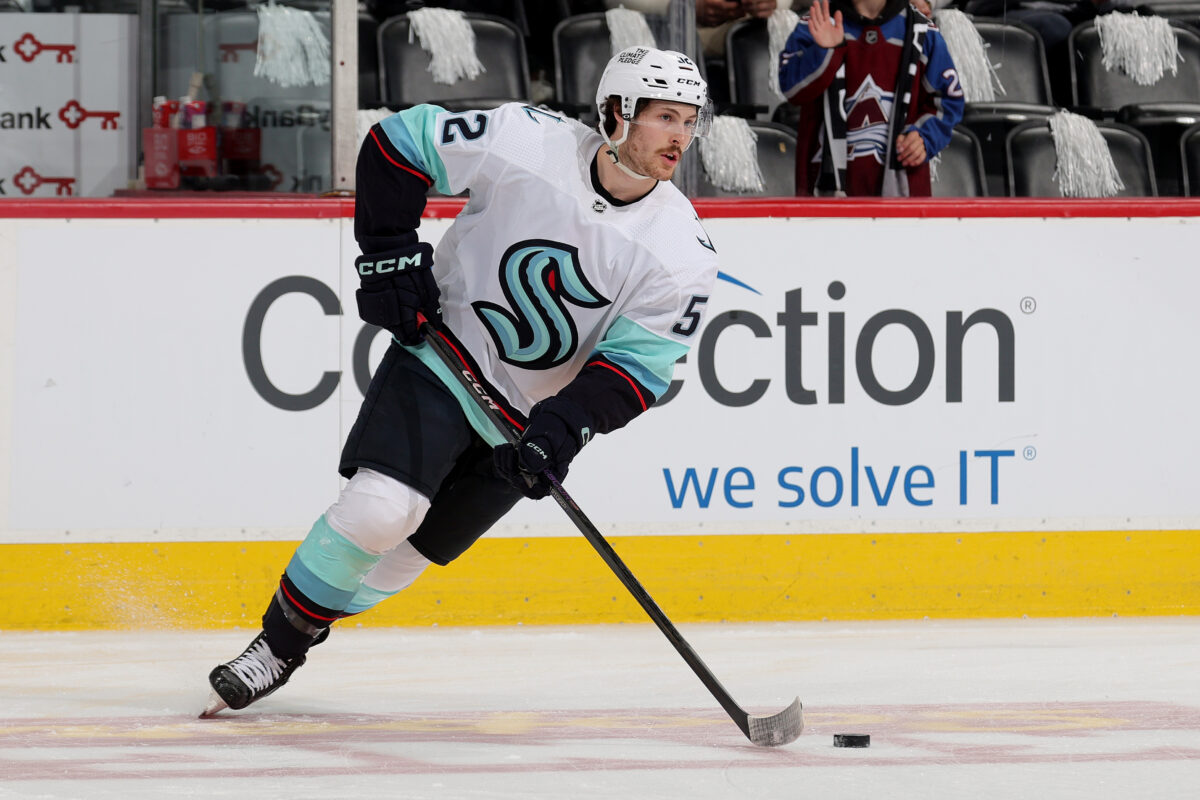 Unfortunately for the Kraken, Kartye's goal wasn't enough and despite adding another, they dropped the contest. That said, they went back to Seattle with the series tied 1-1, and that is typically an advantage for the lower-seeded team. It was a good positive to take out of a game without many of them.
Game 3: Kraken 7 – Stars 2
This game was positively electric. The Kraken were scoring at will and Climate Pledge Arena was rocking, leading to a dominant victory. The weird thing, however, is that the score wasn't necessarily indicative of how each team played. Oddly enough, the shot attempts and scoring chances favored the Stars.
---
Latest News & Highlights
---
That said, the Kraken have found ways to consistently outscore their issues and they were able to be opportunistic and bury the Stars as the game wore on. There were points where it looked like the Stars might climb back into it but they were snuffed out before anything came to fruition.
Related: 2022-23 Seattle Kraken Top Moments: Fan Edition
This was a great game for several Kraken, with 12 players recording points. It felt like every dangerous chance they had, it wound up in the back of the net, which ended up chasing Oettinger in the blowout. When the Kraken are firing on all cylinders, they're hard to match up against. That was apparent in this one, but the ability to capitalize on the majority of chances can never be taken for granted.
Game 4: Kraken 3 – Stars 6
Similar to their showing in Game 2, the Kraken came out flat after such a tremendous effort. Their poor first period in Game 4 set the tone for the remainder of the game. It wasn't all bad, but it's hard to get back into things if you have a bad start.
The positives were apparent, however, as they found their footing in the third period. While it may have been too late, it showed that they were able to tap into what made them successful earlier in the series. Part of their success was found in their ability to control the pace and create chances from dangerous areas, and they got back to that near the end of the contest.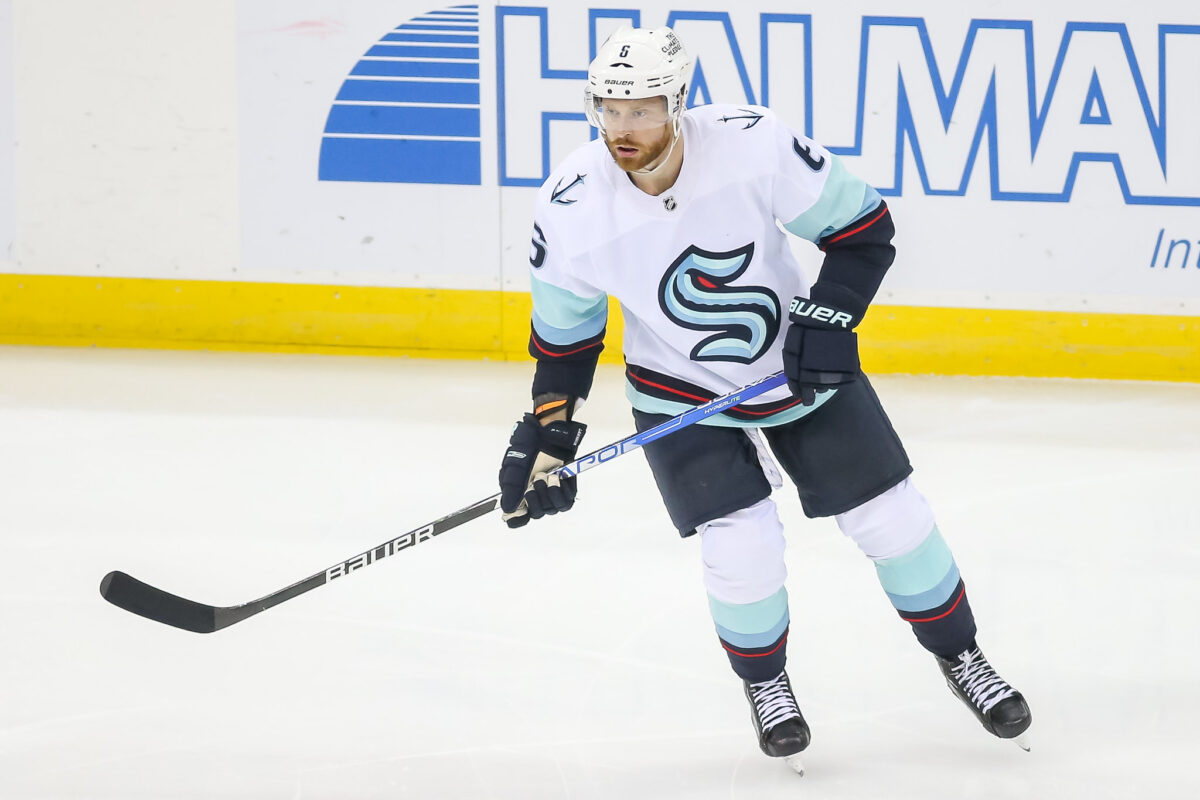 In addition to this, another key to the Kraken's success was their offensive depth. Despite dropping this one, they added yet another goal scorer to their ranks, with Adam Larsson becoming their 17th playoff goal scorer. This had been a strength all year, and it continued to show itself into the second round.
Game 5: Kraken 2 – Stars 5
With a chance to take a series advantage home for Game 6, the Kraken were unable to capitalize. That's also meant in the literal sense, as they outshot the Stars by a fairly wide margin. The issue, however, was that they got away from the high-danger areas.
They were throwing a lot at the net, but as my Hockey Writers colleague Adam Kierszenblat said, their shot quality just wasn't where it needed to be. As we saw in the earlier games, their best production came when they worked harder to get into the soft areas where they could generate more.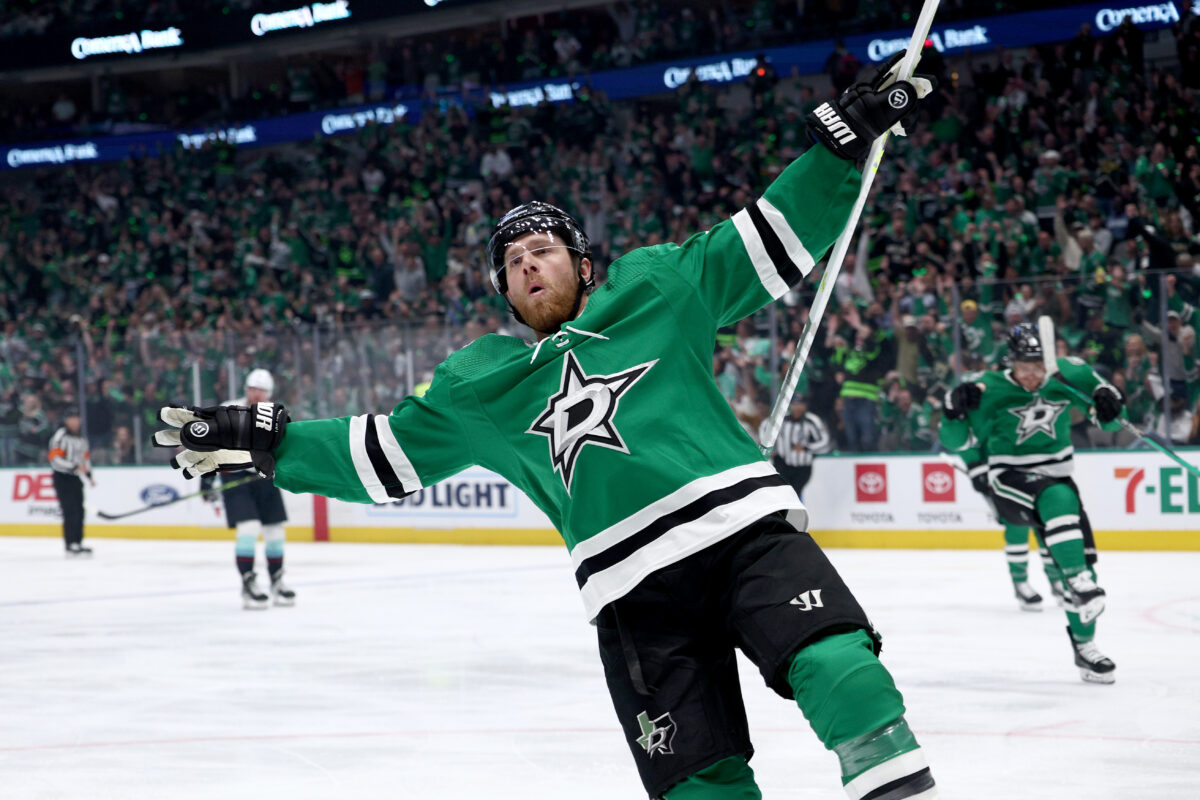 The biggest difference maker in this one, however, was the Stars' top line of Pavelski, Jason Robertson, and Roope Hintz. They carried the Stars offensively, and the Kraken were unable to keep up with the firepower.
Game 6: Kraken 6 – Stars 3
To keep their season alive, the Kraken went back to Climate Pledge Arena and took care of business. It was another instance where their offensive instincts took over, and they managed to chase Oettinger for the second time in the series.
The lines were buzzing all game, getting the needed production from top to bottom. The third line was especially effective, which was a common theme throughout the entirety of the postseason. The most important thing, however, was that they piled the goals on before the Stars could really muster anything to get back into the game.
They managed to hold the Stars to just 23 shots, which was a welcome sight given how dominant the Stars' offense looked in Game 5. It was exactly what they needed when they needed it most, and they managed to make it to their second straight Game 7 on that effort.
Game 7: Kraken 1 – Stars 2
The stress of a seventh game is now a familiar sight to Kraken fans, and that may have shaved a few years off of everyone's life. It's especially stressful watching a fairly lopsided effort, and at even strength, the Stars were in full control.
After flexing their offensive muscles all season, the Kraken were unable to put anything in the net until the final 20 seconds of the game. It was a brief sign of life for the team, but ultimately, it was too late for them to notch the tying goal.
Some inconsistencies crept into the Kraken's game in this series, and it ended up creating a situation that was too hard to overcome. Now, they can reflect on what they did well this season, and begin the slow process of getting ready for the 2023-24 season after an incredible year.
It may not be the ending that fans had hoped for, but there's nothing to be ashamed of. Not many saw the Kraken as a legitimate threat, but here we are, talking about how they were only a couple of goals from being in a conference final. It should be an interesting offseason, but for now, everyone can sit back and remember the fun that was had during this successful year.