After this past season's NHL Trade Deadline came and went, it was learned that Edmonton Oilers general manager Ken Holland toyed with a few different trade ideas that never ultimately came to pass. It was clear Holland was pushing his chips all in, thinking his team was good enough to win.
One example came from NHL insider Elliotte Friedman who reported during one of the Saturday night broadcasts of his intermission 32 Thoughts segment of Hockey Night in Canada that the Oilers made a move for Timo Meier. He explained:
"To me, one of the most facinating things is the Edmonton Oilers made a legitimate pitch for Timo Meier. Now obviously, it didn't happen. He was traded to the New Jersey Devils, but the Oilers did take a long look into it. From what I understand, they made an offer. They were looking at it like 'we'll bring him in and figure everything out in the summer after the season.' But they wanted him for the playoffs. I thought it was a really interesting idea.
Considering where the Oilers finished this season and their disappointing playoff exit, I thought it might be worth asking if this idea would have helped.
Would Meier Have Really Helped This Season?
The Oilers were still near the top of the playoff teams in scoring, posting 44 goals in 12 games, but one of the knocks on the Oilers this season was their lack of playoff scoring from the left-wing position. Evander Kane was clearly dealing with injury issues, Ryan Nugent-Hopkins was a disappointment when it came to goal-scoring after posting more than 100 points, and Zach Hyman wasn't his typical self. Mattias Janmark was hurt early, Klim Kostin was productive in limited minutes but often benched, and Warren Foegele tried hard but found the back of the net only twice. A team that was known for scoring in bunches didn't score enough to out-produce their mistakes on defense or counterbalance costly goals against.
---
Latest News & Highlights
---
Meier could have helped in that regard, but his game is also one where he doesn't mind getting physical. Folks will remember he got rocked by Jacob Trouba, but Meier doesn't mind hitting. He ranked 22nd of all players in the postseason with 37 hits and led the Devils in that regard. He might have done well in the types of contests the Oilers found themselves in versus both the Los Angeles Kings and Vegas Golden Knights.
Related: Oilers News & Rumors: Holland, McDavid, Campbell, Skinner
There's no way to know for sure if the addition of Meier means the Oilers are still playing hockey right now, but he certainly would have added a little extra punch to the lineup.
Would Holland Have Been Able to Move Meier?
The idea in Edmonton was to push in for Meier and then trade him during the summer. Due to a qualifying offer of $10 million, the team that traded for him would then have the option to sign that deal or try to extend him on a long-term contract. Based on their salary cap situation, the Oilers were likely never in the running for either option, so he would have been a pure rental, with the hopes his value in the market would have lined up bidders to help the Oilers recoup some of the assets they would have spent to acquire him.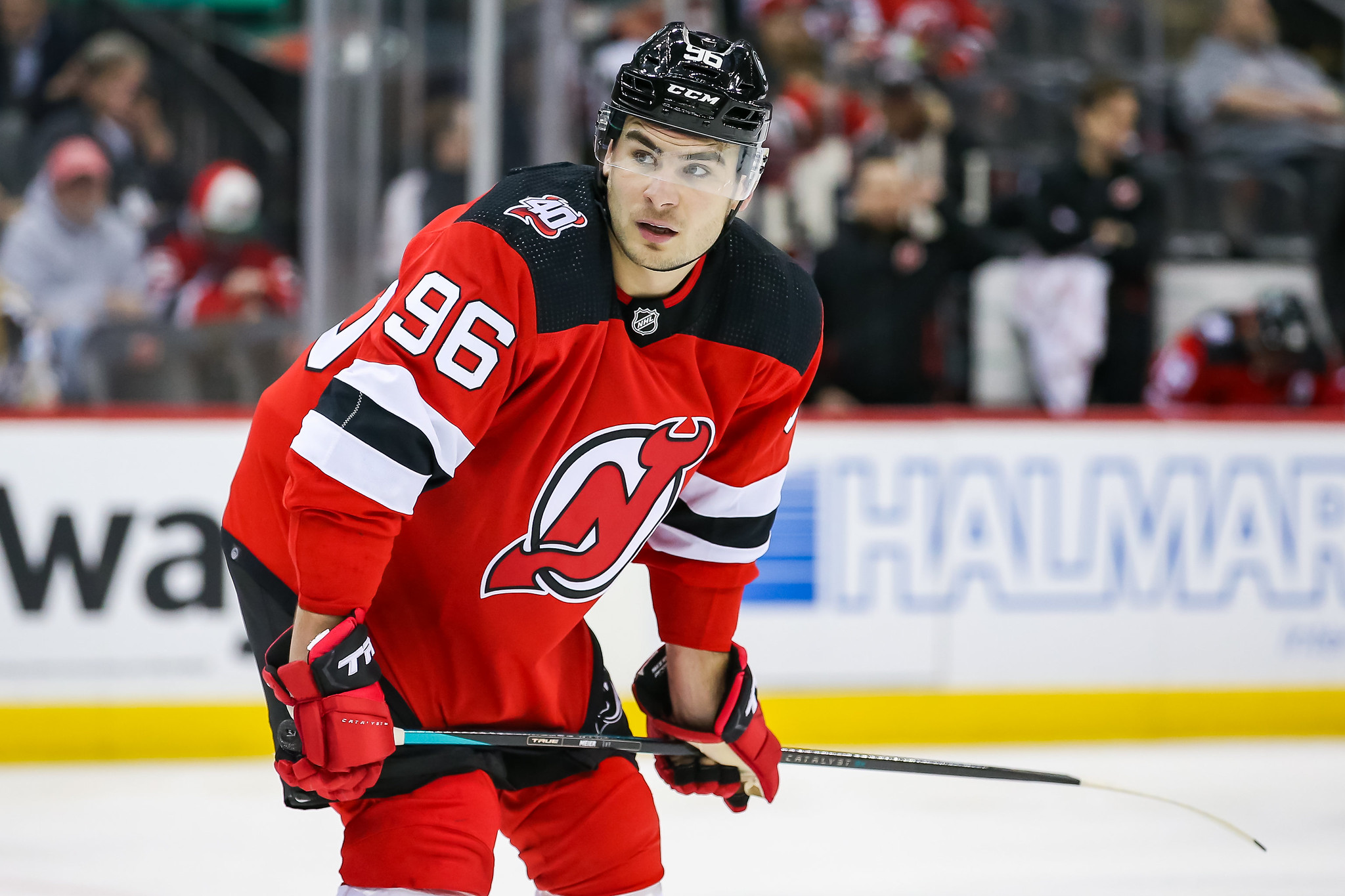 It's hard to know how sound a strategy that might have been considering Meier didn't exactly have the best playoff. Not only did the New Jersey Devils not make the kind of run many envisioned, Meier wasn't a big part of their offense. He didn't score in the series versus the New York Rangers and in 11 playoff games total, he scored only two goals and had two more assists.
Meier will still be a coveted player and the Devils are already looking to sign him to a long-term extension, but would his playoff showing been enough to line up teams willing to give the Oilers anything close to what they would have had to pay to acquire him? Considering the Devils are about to pay somewhere in the neighborhood of $8-$9 million per season over seven or eight seasons, the market might not have been there.
The beauty of hindsight is that we often may never know what really would have happened if Meier suited up for the Oilers this postseason. But, with Ken Holland's comments that he doesn't buy green bananas, expect that he'll not only look for players that can help immediately in the offseason, but come the 2024 NHL Trade Deadline, Holland could swing for the fences again.