Last week, we discussed the Tampa Bay Lightning's three best contracts heading into the 2023-24 NHL season. As a cap-strapped franchise, the Lightning have done well over the years assembling a roster of star players on reasonable contracts that allows them to stay competitive.
Related: Lightning's 3 Best Contracts for the 2023-24 NHL Season
As with any situation, there is bad to go with the good. Every franchise in the NHL has contracts that they look back on with a little bit of regret, whether it was paying a player too much for too long, or taking a bet that simply didn't pay off. However, while this will be the seasonal three worst contract discussion, I really feel like Tampa Bay mostly features well-paid players who are producing at a rate on the ice equal to what they are being paid off it.
So, with that out of the way, let's take a look at the Lightning's three-worst contracts heading into the 2023-24 NHL season.
#3: Tanner Jeannot – $2.665 Million
When the Lightning paid a small fortune in draft picks to acquire Tanner Jeannot from the Nashville Predators before the 2023 Trade Deadline, they did so hoping to add the player who posted 24 goals and laid down 318 hits during his rookie season. However, Jeannot never got back to those highs during his sophomore campaign, and on top of that, he suffered an injury that made him largely ineffective for Tampa Bay during his short time with the team.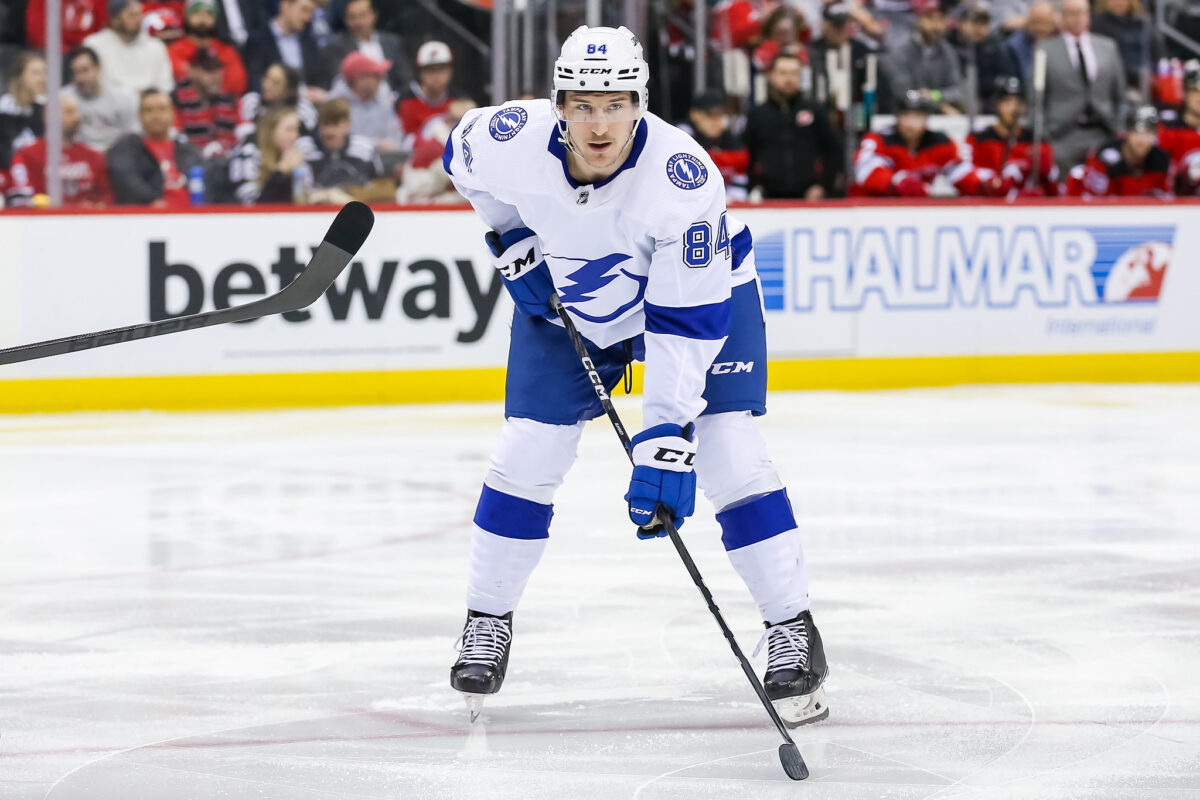 However, he was a restricted free agent (RFA) heading into the 2023 offseason, so the Lightning went to work to sign him to a new contract. This turned into a two-year bridge deal paying $2.665 million, which feels a bit high given his struggles last season but would be solid value if he returns to his rookie season form.
Related: Lightning Double Down on Jeannot's Uncertain Future
Now, it's worth noting that Jeannot's inclusion on this list could be a bit premature. We don't know what could have happened had he stayed healthy, and with a full offseason to learn his place with the team, he might find the form that made him such an expensive deadline acquisition. I believe that he still has what it takes to make that next step in his career with the Lightning, and should he put it all together, his contract might appear on the three-best list next season.
#2: Nick Paul – $3.15 Million
There was a time during the 2022-23 season when Nick Paul was looking like a steal for the Lightning. 42 games into the season, Paul had scored 16 goals and was on pace for well over 20 for the first time in his career. However, after Anthony Cirelli returned from injury and Paul was moved down the lineup, he went ice cold and only scored one more goal for the remainder of the regular season. This makes it a bit difficult to judge his output, as there were flashes of a player who could make a significant impact for the Lightning, but he was also invisible on the scoresheet for half the season.
Heading into 2023-24, Paul has a lot to prove once again. While he posted a career-high 17 goals and 32 points, everyone knows that could have been a lot more. Of course, if he finds that gear again and forms chemistry with his linemates, he will be well worth his $3.15 million cap hit.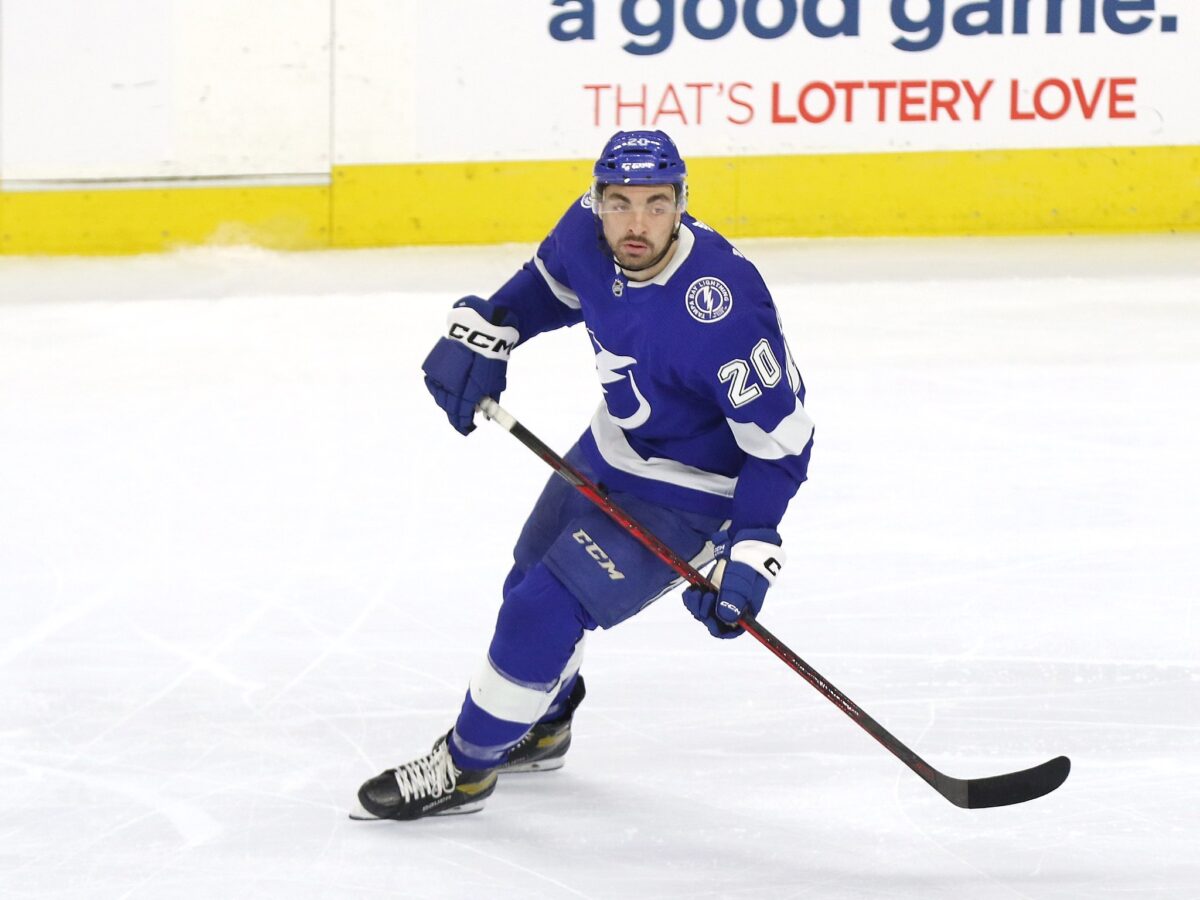 However, if he continues on from the end of last season, things could get bad for the Lightning quickly. Paul is a useful player, but he isn't going to be worth his cap hit not just for the upcoming season, but for the remaining six years of his contract if he isn't producing points. Still, his contract is manageable even in the worst-case scenario, but everyone is hoping that he gets back to the player we all know he can be.
#1: Philippe Myers – $1.4 Million ($250K Buried Penalty)
For the Lightning's worst contract heading into the 2023-24 season, I'm going a bit off the board. For those who don't remember, Philippe Myers is a 6-foot-5, 210-pound defenseman who was acquired in part of the deal that sent Ryan McDonagh to the Nashville Predators. At the time, he appeared like a competent bottom-pairing defenseman who could take on enough ice time to justify keeping him around.
Before he even played a game for the Lightning, however, he was given a one-year extension, which was a low-reward signing that perplexed many at the time.
---
Latest News & Highlight
---
Unfortunately, Myers simply wasn't able to keep up with the Lightning's defensive corps, and he played just 11 games with the team before being sent to the AHL, where he played the remainder of the regular season. Now, with training camp approaching, it's hard to imagine him finding his way back onto the roster.
So, we have a player that will likely be playing with the Lightning's AHL affiliate this season making $250 against the cap as a buried penalty. Sure, that's not a lot of money, but it's more than the team should have committed to a player that they didn't need to sign at the time. Is this a franchise-altering mistake? No. But as a cap-strapped franchise, Tampa Bay needs to save every dollar it can save.
Lightning Feature No Truly Bad Contracts
Now, it is worth noting that I think the Lightning have done an excellent job in recent years avoiding contract pitfalls. The franchise really doesn't have an albatross that is dragging them down or forcing them to make bad trades in order to clear them off the books. As long as this trend continues, I expect Tampa Bay to stay competitive for years to come with their player core.