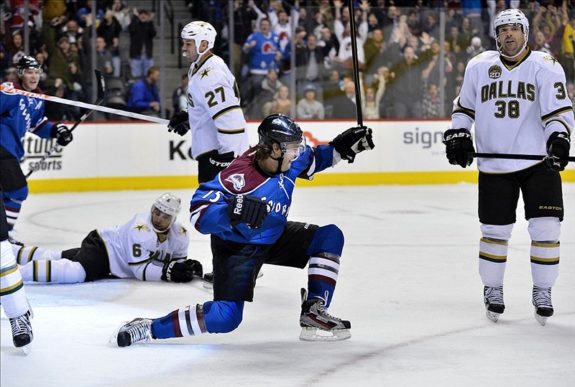 With the NHL season in full swing, let's take a look at who leads the newly realigned divisions. There are two surprises and two not so much. Of course, with most teams having played 13 to 16 games so far, there is a long way to go to determine who will finish first in the Atlantic, Metropolitan, Central and Pacific Divisions.
Atlantic

The Tampa Bay Lightning are tied with the Toronto Maple Leafs and the newest member of the Eastern Conference — the Detroit Red Wings — for first place in the Atlantic Division with 20 points. The Lightning are 7-3-0 in their last 10 games and look like the team to beat at the moment. But the Boston Bruins and Montreal Canadiens are right at their heels with 16 points each. It will be interesting to see if Tampa and Toronto can keep up the pace all season or if Boston and Detroit will be the two teams battling it out in the end as on paper they are the two strongest teams in the division.
Metropolitan

The Pittsburgh Penguins, winners of four straight, are in first place with 22 points. After that it is a log jam with the New York Islanders at 15 points, the Washington Capitals with 14 points and the New York Rangers with 12 points. The Metropolitan Division appears to be wide open and it is anyone's guess who will emerge on top at the end of the season. When the bottom two teams are the New Jersey Devils and Philadelphia Flyers, you know you are in a tough division. Any of these teams are capable of making a mid-to-late season run.
Central

Whatever new head coach Patrick Roy is preaching to his players, it is working, as the surprising Colorado Avalanche are in first place in the Central Division with a league-leading 24 points. The team is two points better than the defending Stanley Cup Champion Chicago Blackhawks in the standings. The Avs have won six straight to improve their record to 12-1-0 with the only loss coming to Detroit. Will the Avs be able to hold off the Hawks all season? We shall see.
Pacific

The San Jose Sharks and Anaheim Ducks are rolling as they are tied for the second-best record in the league at 23 points — good enough to share the top spot in the Pacific Division. The Kings, Coyotes and Canucks can't be happy that the Sharks and Ducks are on top and will be doing everything they can to make that change. But for now, the Ducks and Sharks are killing the competition and The Pond and Shark Tank are not places any visitor is looking forward to playing in.
Do you think the divisional leaders will change? Who will be on top at the end of the season?