Fans of the Los Angeles Kings have a lot to be happy about right now because they're starting to win games like they used to. For Dean Lombardi, the Kings' previous general manager, if getting fired wasn't bad enough, getting fired and having the team win without him must feel even worse. After finishing the season at 22nd overall in the standings last year, the Kings have already won five of their first six games this season, and rank fifth overall.
Much of their recent success can be attributed to some top-end changes, although there are only a couple new players. One of these is Adrian Kempe, a Swedish left winger drafted in 2014 at no. 29. After playing in 25 NHL games last year, Kempe only managed to grab six points. Right now, though, he's scoring a goal every other game.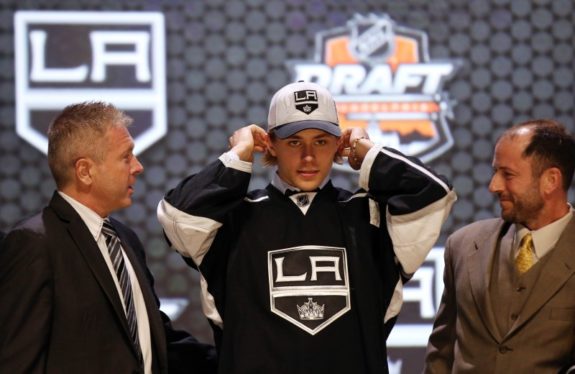 Then there's Michael Cammalleri, who's only played in four games this season but has registered a point per game. The biggest and most impressive changes have come from the Kings' captain Anze Kopitar and ex-captain Dustin Brown. Both have scored four goals each, as well as three to four assists each. Talk about high compete levels.
Management Makeover Impacts Morale
So what's fuelling this change? Could it really be the bevy of management changes which include new general manager Rob Blake, new assistant general manager Michael Futa, new head coach John Stevens or new assistant coaches Dave Lowry, Don Nachnaur and Pierre Turgeon? Perhaps these are the types of changes that help morale or impact performance over time. But do these changes really explain their sudden ability to score goals? Because their new ability to score goals is sudden.
The LA Kings have always played a defensively sound game and their blueliners know that minding the blue line comes first. Their style-of-play has always promoted a physical element, one that dominates with sheer size and the positioning of bodies.
They'd literally swarm and suffocate opponents anywhere and everywhere until the puck was back in their possession. Over time, this style of hockey has given them a reputation for being big and big on puck possession and to this day that remains true. Unfortunately, though, possession of the puck doesn't do a whole lot for a team weak on scoring.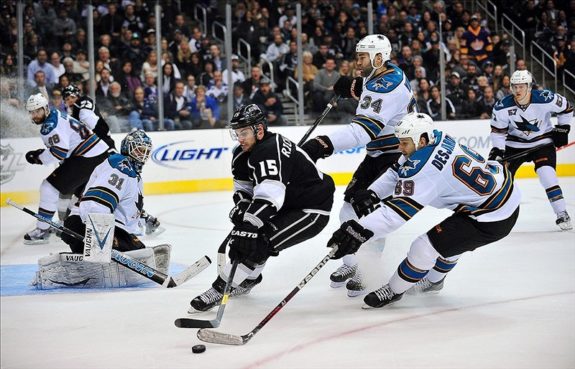 But now that's changed.
Defense Fueling Offense
Over the summer, the Kings bought out defenseman Matt Greene's contract and have since hired him as a scout. During the expansion draft, the Vegas Golden Knights selected defenseman Brayden McNabb, then defenseman Kevin Gravel returned to the AHL's Ontario Reign, along with Paul LaDue for the 2017-18 season.
Since then, the Kings have added three new blueliners and all of them were undrafted. Oscar Fantenberg seems to be doing a decent job so far, having scored three assists in his first six games. Then there's Kurtis MacDermid, who's only played in three games and finally, there's Christian Folin.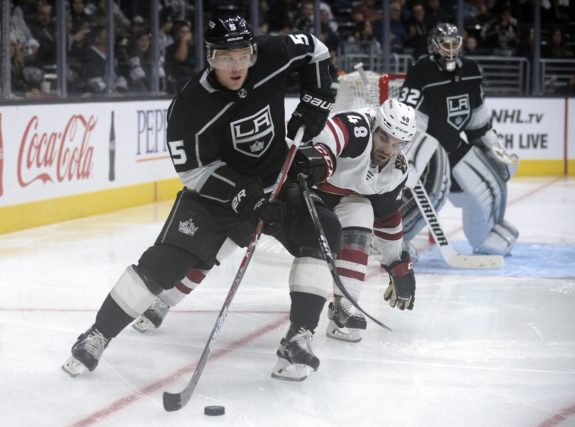 With the exception of Alex Iafallo and Derek Forbort, every player on the first and second line, as well as the first and second defensive pairings have played alongside one another throughout at least one Stanley Cup Championship run. The Kings' third line and third defensive pairing are brand new with the exception of Trevor Lewis that is.
Collectively, this five-player unit has scored 13 points this season and that's considerable depth in comparison to other teams. The third lines/third defensive pairing units for the Toronto Maple Leafs and the New Jersey Devils have scored 22 and 25 points so far and these numbers far exceed those of any other team by a long shot. The next team whose third line/third defensive pairing to score the most points has 14 and there are six teams tied at that ranking.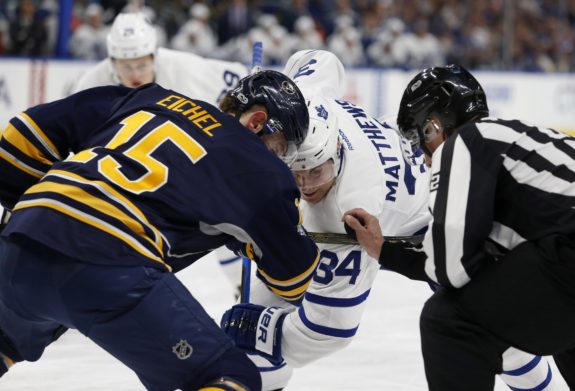 For a team that's pretty tight under the salary cap right now, the Kings have managed to find depth in their later lines and defensive pairs and they've managed to do this by putting Iafallo on the first line with the two competitive captains.
It's great to see such positive changes for the Kings this year and yes, it's pretty unexpected considering the best changes are happening to their veteran players whose ability to score has apparently been dormant for the past couple seasons. Perhaps these changes are fuelled by new management or maybe it's the organization's ability to scout for players who've already been playing a similar style. Either way, the Kings are proving they still have what it takes to make it to the Stanley Cup playoffs.
I'm a Hockey Journalist based out of Barrie, Ontario, a Contributing Writer for The Hockey Writers covering OHL, and NHL prospects with an insatiable thirst for all things LA Kings, and PR gal for Abel Sports Management.