If the Toronto Maple Leafs want to avoid another awful Stanley Cup Playoff collapse they need to make some changes as the series shifts back to the Sunshine State. The Tampa Bay Lightning came out in Game 5 and played the perfect road game and showed off why they've been to three straight Stanley Cup Finals, winning two of them. The Lightning aren't going to roll over and die and the Maple Leafs need to have their best game of the series on Saturday night because nobody wants to see what a Game 7 can bring.

Maple Leafs head coach Sheldon Keefe loves to make in-game changes on the fly and is constantly putting his lines in the blender. It's time for Toronto's bench boss to make some personnel moves ahead of Game 6 and it starts by taking out Justin Holl and Zach Aston-Reese.
Holl Has Been Historically Bad Against Lightning
If you're wondering who leads the 2023 Stanley Cup Playoffs with a -7 rating, look no further than Maple Leafs #3. Holl has been on the ice for a whopping 14 goals against, accounting for 73% of Tampa's total goals. No Maple Leaf in the past decade has been on the ice for more goals in one series, and this series could go two more games.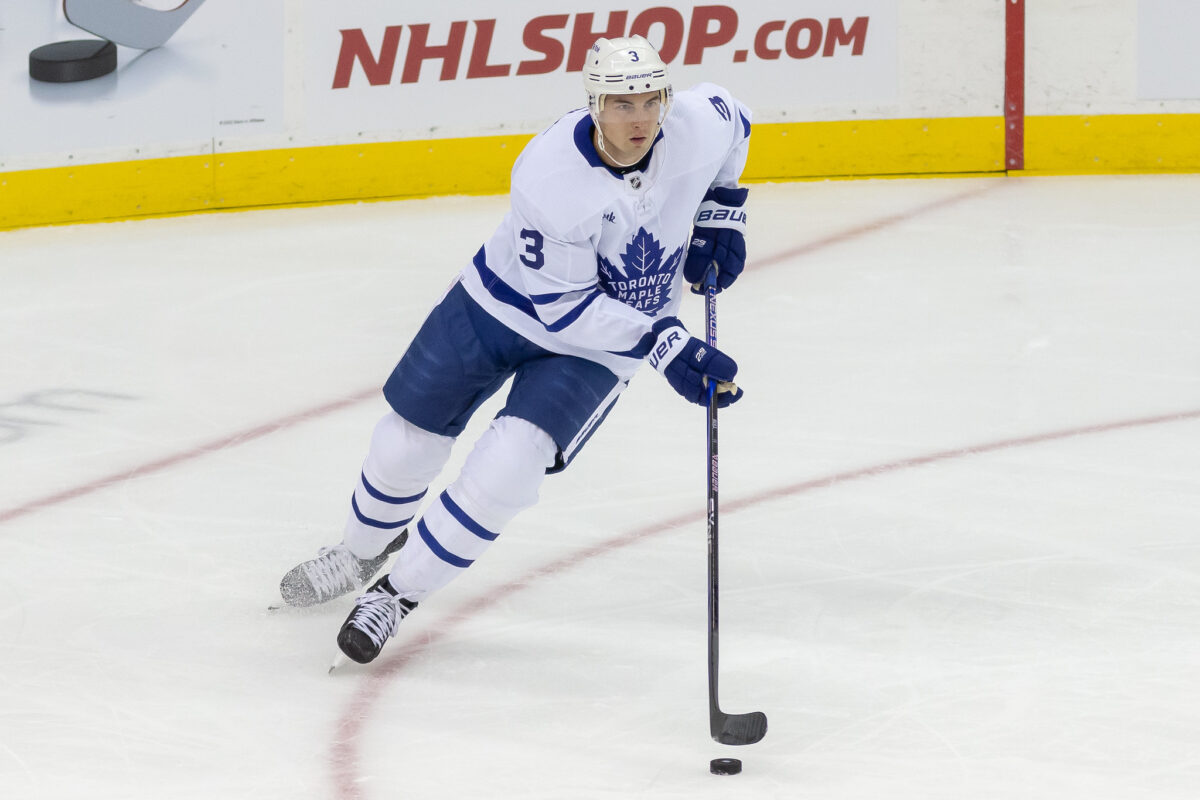 The loyal Keefe will be the first to point out Holl's not the only one on the ice when Tampa is scoring all of these goals, but to me, the Maple Leafs bench boss needs to take off the tunnel-vision goggles he has for Holl and take him out of the lineup.
Related: Maple Leafs Must Move on From Defenseman Justin Holl
---
Latest News & Highlight
---
From the opening shift in Game 1 when Holl decided he wasn't going to try and stop Corey Perry from coming out from behind the net, it's been tough to watch just how bad Holl has been. Fumbling easy plays, missing outlet passes, making bad reads, not being physical enough, the Leafs defenseman is struggling and this current stretch could be his worst stretch as a Leaf.
Toronto has depth and depth on their blue line so it's time for Holl to sit a game and for Timothy Liljegren to get a look. Someone who struggled down the stretch, there's no denying that, but it's a fresh face and someone who deserves a crack at the playoff lineup. Liljegren, overall, had a very good season, recording 24 points in 67 games. He hasn't played in over two weeks so perhaps the fresh set of legs can do wonders for the Leafs back end. Sorry, but anyone else besides Holl right now would be a plus.
Michael Bunting Deserves Back in for Game 6
While Keefe and company made Michael Bunting sit one more game after his three-game suspension, look for the pesky Leafs forward to get back into the lineup for Game 6. Rookie winger Matthew Knies deserves to stay in, meanwhile look for Aston-Reese to be the odd man out for Saturday and rightfully so.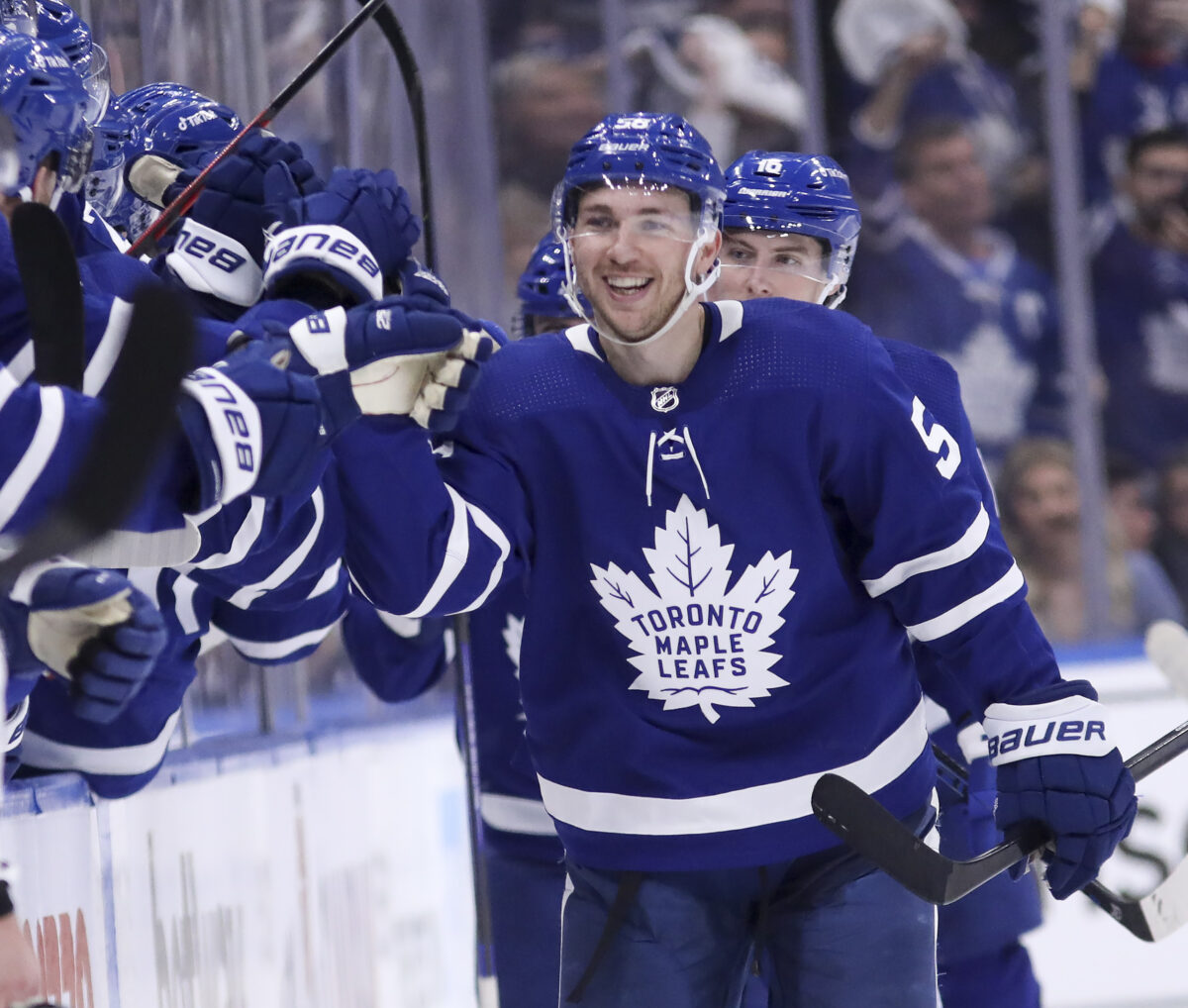 Bunting can help the Maple Leafs get back on track. While he plays on the edge, and has done so since he arrived in Toronto, in a limited role alongside David Kampf and Sam Lafferty, Bunting could be an effective piece and make a positive impact in Game 6.
His secondary scoring would be a plus over Aston-Reese and he's just as capable of throwing his body around and having heavy shifts much like we've seen out of Toronto's depth players these playoffs. Bunting is going to come out flying and very motivated to show the coaching staff that he deserves to be in the lineup each and every game during the Maple Leafs' Stanley Cup run. If he crosses the line again, then he mid as well pack his stuff from his place in Toronto because Keefe and general manager Kyle Dubas are going to want nothing to do with him moving forward. Needless to say I can see Bunting playing close to the line, but I wouldn't expect he'll cross it again these Stanley Cup Playoffs.
The Maple Leafs are still only one win away from advancing to the second-round of the Stanley Cup Playoffs for the first time in 19 years. In order to properly set up his team for success, coach Keefe needs to take out Holl and Aston-Reese and insert Liljegren and Bunting. Failing to prepare is preparing to fail; Leafs Nation better hope the Maple Leafs bench boss prepares properly ahead of Game 6.