Toronto Maple Leafs fans can't be happy with Friday night's loss to the Ottawa Senators. The first loss of the Maple Leafs season had to come sooner or later, but the team didn't seem to be dialed in as effectively as it should have been.
Related: Maple Leafs News & Rumors: Matthews, Thornton, Liljegren & Lehtonen
In an interview after the game, Auston Matthews called out his entire team by stating that they didn't keep their foot on the gas. Maple Leafs' captain John Tavares added that the team simply got behind and had no response. Unlike their first game of the season against the Montreal Canadiens, they didn't have the juice to come back from the deficit.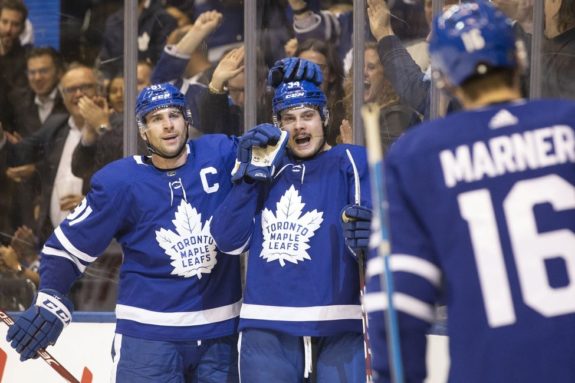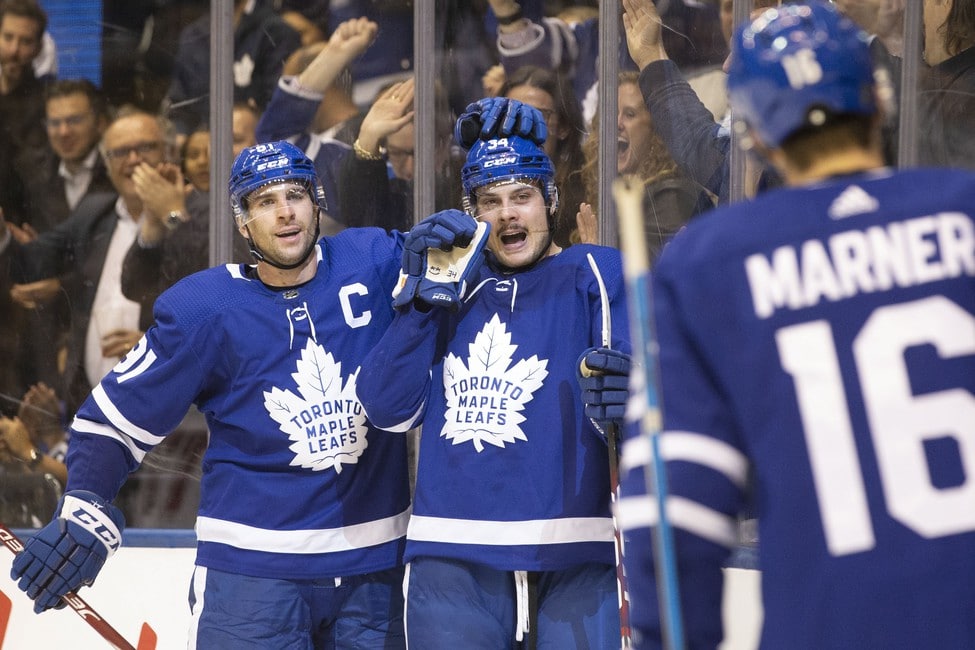 A loss to the Senators isn't the end of the world. Although few expect Ottawa to be contending at season's end, the Senators are a team that's been improving under the radar. This Senators' roster now shows a more solid mix of youth and veteran leadership. They've improved during the offseason.
Last night's game also suggests how interesting the times are that we're living in. This was the Senators first game in more than 10 months. They didn't show much rust and handled everything the Maple Leafs threw at them.
Item One: Maple Leafs Will Start Jack Campbell in Goal Tonight
After a rough start to the 2020-21 season, Frederik Andersen will sit tonight and backup goalie Jack Campbell will be in net for game two of the back-to-back against the Senators. Campbell's been sitting on the bench as a spectator for the Maple Leafs' first two games. From that seat, he's watched Andersen give up nine goals.
Although the loss last night could not be blamed entirely on poor goaltending, Andersen didn't help his cause. Given that the rest of the team didn't show up well either, it's probably a good bet Campbell will benefit from some enriched engagement from his teammates in front of him. Fans should expect the Maple Leafs to offer Campbell more defensive awareness, especially after – as I noted earlier – giving up nine goals in their first two games of the season.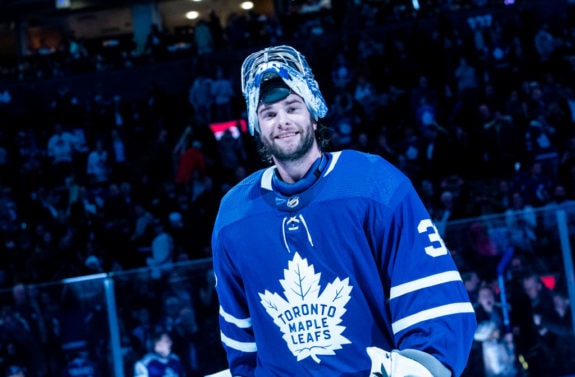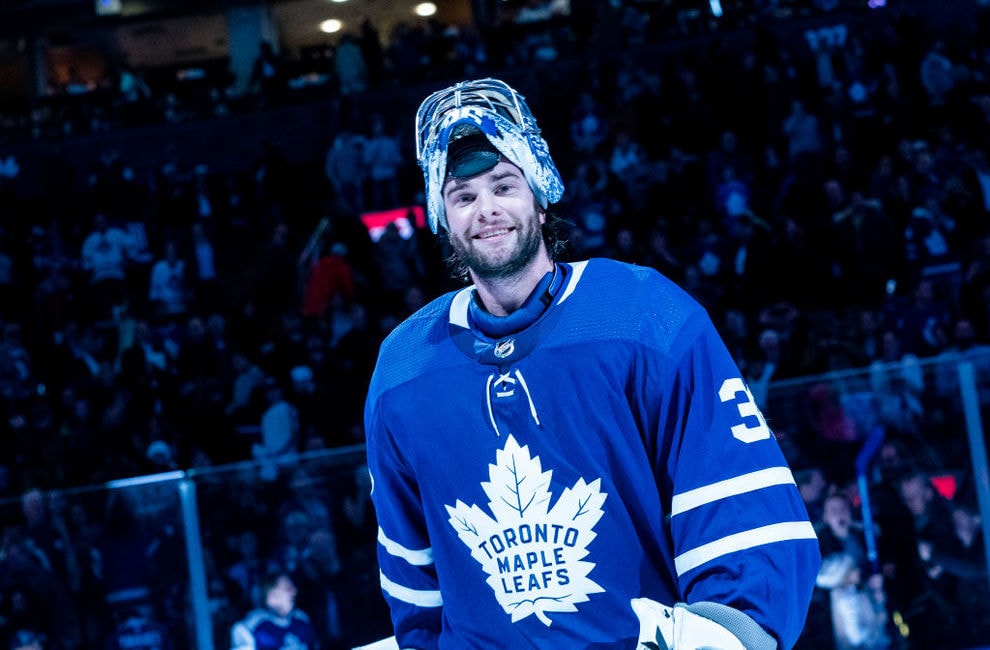 Last season, after coming to the Maple Leafs from the Los Angeles Kings, Campbell posted a 3-2-1 record with a goals-against-average of 2.63 and a save percentage of .915. Obviously, this will be Campbell's season debut. He played well in limited games with the Maple Leafs last season, and will be seeking his first win of the 2020-21 season.
Item Two: Frederik Andersen Just Doesn't Look Sharp
I predicted that Andersen would start the season on a hot streak. I was wrong. I excused his first game, suggesting that he let in some soft goals but stopped the puck when he needed to. But, last night seemed different. He gave up five goals on 24 shots during Friday's 5-3 loss to the Senators and didn't look comfortable at all – at least during the first two periods of the game.
Related: The 8 Best Defensive Forwards in Hockey History
Although Andersen made some strong saves during the third period when the Senators were humming and his team tried to mount a comeback, by that time the game was over. As I noted earlier, the veteran goalie has now surrendered nine goals in his first two season's starts. The situation isn't looking good for a team with such high expectations for this season, and it's a problem that simply needs to be fixed.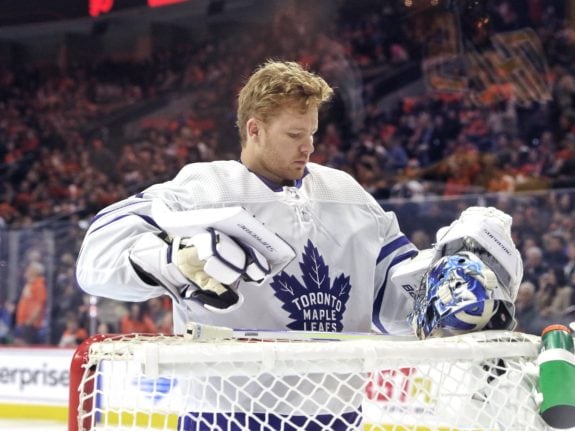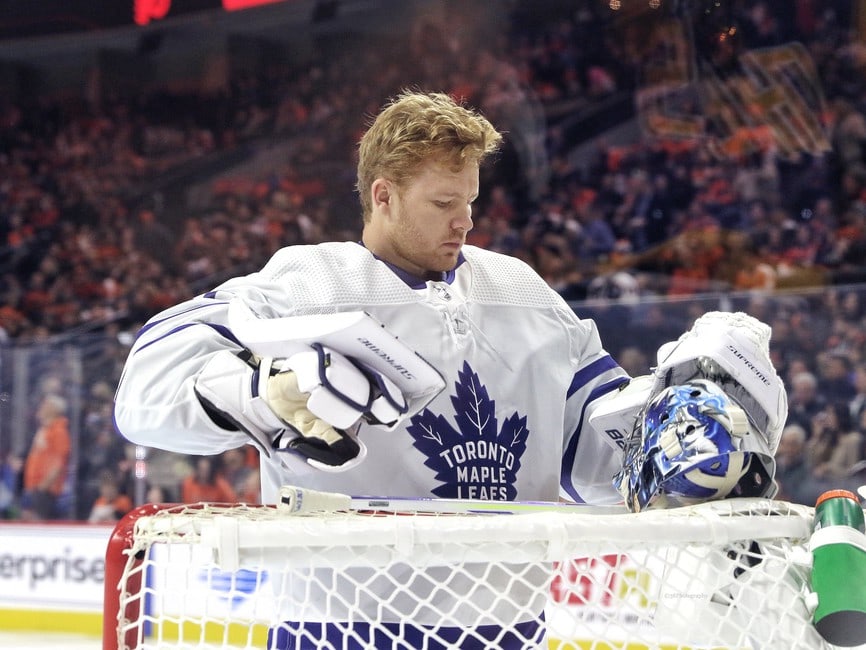 Currently, the Danish goalie's score sheet is looking pretty ugly. As it stands, Andersen – who's a pending unrestricted free agent and playing for a payday – now has a 1-1-0 record, a goals-against-average of 4.47, and a save percentage of .839.
Related: Connecticut Whale 2021 Season Preview
Obviously, it's only the third game of the season tonight and there's time for Andersen and his team to figure things out. Still, there's a lot of head-scratching in Toronto. This is not how the season was planned.
Item Three: John Tavares Is on a Hot Streak
One Maple Leafs' player who hasn't slacked off is John Tavares. The team as a whole was flat in this game; still, Tavares had a productive night. After a three-point game against the Canadiens, he added a goal and assist in Friday night's 5-3 loss. Both Tavares' points came with the man advantage. He had the primary assist on Zach Hyman's first-period goal and scored the final goal of the game in the third frame.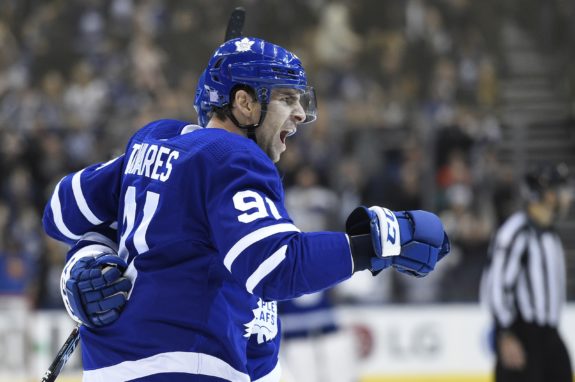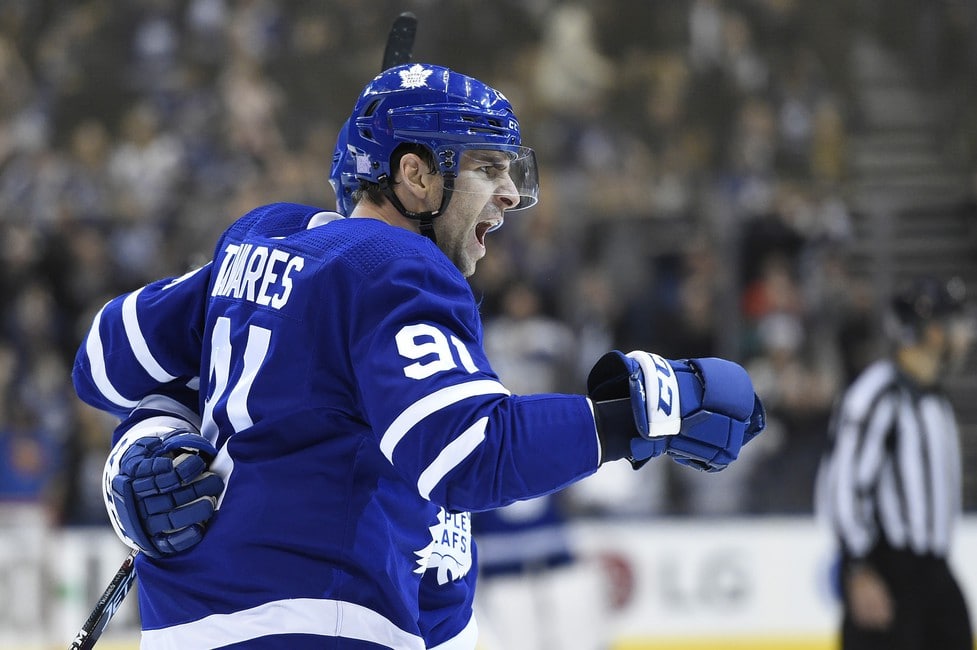 The 30-year-old Tavares has started the season flying and now has two goals and three assists in his first two games of the season. Although the Maple Leafs won their opener against the Canadiens Wednesday, their even-strength play has to improve if they are to win regularly.
Item Four: Alexander Barabanov Moved to the Taxi Squad, Nick Robertson Moved Up
Alexander Barabanov was moved to the Maple Leafs' taxi squad earlier today. In the corresponding move, the Maple Leafs called up Nick Robertson. Barabanov played in both of the team's first two games of the season, but he only was on the ice for a total of 9:46 in those games. Barabanov will be able to practice with the team but must be promoted from the taxi squad to play again.
Related: Toronto Maple Leafs | Wendel Clark for Mats Sundin: 25 Years Later
It looks as if Robertson might get a chance to make his regular-season NHL debut in tonight's back-to-back against Ottawa. But that hasn't yet been decided. Robertson had a phenomenal season in the OHL last season, scoring 55 goals and 31 assists in only 46 games. He even added a postseason goal for the Maple Leafs. Robertson likely will play in the team's bottom-six if he makes the ice tonight.
What's Next for the Maple Leafs?
Next is tonight, as the Maple Leafs play the Senators again. One player on the Senators who'll be interesting to watch is their young star Tim Stuetzle, whose birthday was on the same day of his NHL debut.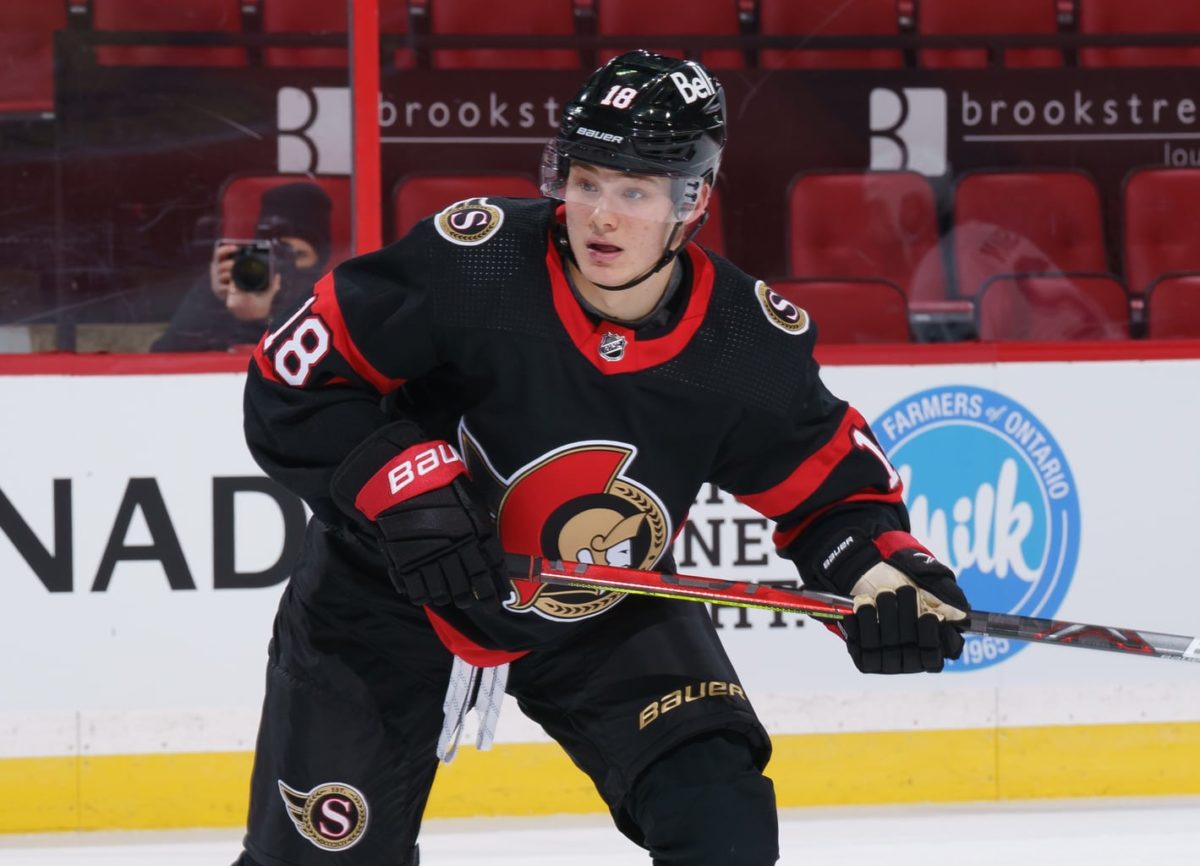 Stuetzle, who was third overall pick in the 2020 NHL Entry Draft, played 12 minutes against the Maple Leafs but didn't score a point. It will be interesting to see how he plays in his second game of the season. He's likely to be a good player for the Senators – even this season.
---
---
The Old Prof (Jim Parsons, Sr.) taught for more than 40 years in the Faculty of Education at the University of Alberta. He's a Canadian boy, who has two degrees from the University of Kentucky and a doctorate from the University of Texas. He is now retired on Vancouver Island, where he lives with his family. His hobbies include playing with his hockey cards and simply being a sports fan – hockey, the Toronto Raptors, and CFL football (thinks Ricky Ray personifies how a professional athlete should act).
If you wonder why he doesn't use his real name, it's because his son – who's also Jim Parsons – wrote for The Hockey Writers first and asked Jim Sr. to use another name so readers wouldn't confuse their work.
Because Jim Sr. had worked in China, he adopted the Mandarin word for teacher (老師). The first character lǎo (老) means "old," and the second character shī (師) means "teacher." The literal translation of lǎoshī is "old teacher." That became his pen name. Today, other than writing for The Hockey Writers, he teaches graduate students research design at several Canadian universities.
He looks forward to sharing his insights about the Toronto Maple Leafs and about how sports engages life more fully. His Twitter address is https://twitter.com/TheOldProf