The Toronto Maple Leafs should pursue a trade to acquire Sam Bennett. Sure they are stacked with at the centre position and have more than enough talent in the forward pool, but Toronto could use Bennett. Sportsnet's Elliotte Friedman broke the news on Saturday night that the Calgary Flames 1st round pick in 2014 wants a "change of scenery." This certainly doesn't grab the same attention as a Pierre-Luc Dubois or a Patrik Laine asking for trades. However, Bennett could still bring some pop to a lot of rosters – Toronto included.
The Leafs are familiar with Bennett. Dubas and Sheldon Keefe were with the Sault Ste. Marie Greyhounds when Bennett broke into the Ontario Hockey League. He played for Doug Gilmour's Kingston Frontenacs. Dubas and Keefe would've watched the kid score 40 points in 60 games as a rookie and then put up 91 points in 57 games in his sophomore year. Bennett was ranked as the top North American skater heading into the 2014 draft and went fourth overall. The Leafs picked William Nylander with the eighth pick.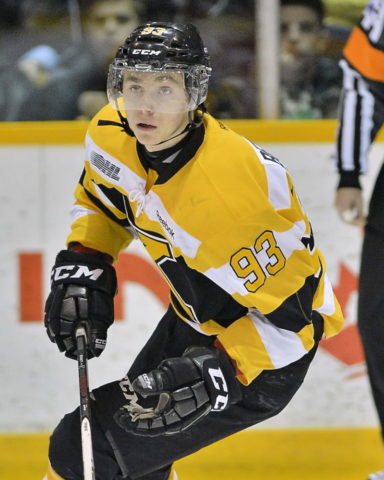 Bennett wears 93 because of Gilmour, and the Leafs great raved about Bennett. Gilmour said he saw a lot of himself in Bennett's style of play. For those fans who are new to the Maple Leafs, Gilmour played for Calgary before being traded to Toronto – wouldn't that be ironic.
Bennett Would Fit the Roster
Bennett is 24-years-old, the same age as several of the young core Toronto has been building around. Drafted in the same year as Nylander, a year before Mitch Marner and two years before Auston Matthews. He has speed and playmaking ability and could fit for a top-six spot or centre the third line. Unfortunately, his numbers have never matched expectations. His best season was his first full season in Calgary. In 2015-16 he put up 36 points in 77 games. It has been downhill since then. However, his toughness has been well documented. He hits a lot; Bennett led the Flames in hits during last season's playoffs. He registered 54 hits in the ten games the Flames played. He also led the team in scoring with five goals and three assists. All of this while playing with tricep tears. That kind of tenacity does sound like Gilmour, doesn't it?
Making the Numbers Work
Bennett is a restricted free agent at the end of this season. He is making $2.55 million. We all know how tight Toronto's budget is, and to pull this off, someone with a more significant contract must go. Calgary has struggled out of the gate. It is early but given a shortened season, it makes the sluggish start that much more problematic. Bennett's public desire to get out of Calgary could be a blessing in disguise for the team. They could use it to pick up a few players to infuse some new energy into the lineup. Toronto has some options.
Alexander Kerfoot
A quick check of Toronto's balance sheet and you see the obvious trade. Alexander Kerfoot is making $3.5 million and has two more years on his contract after this season. That makes him the fifth-highest paid forward and ninth highest-paid player in Toronto. For a team desperately looking for some breathing room under the salary cap, the numbers alone could be enough to pull the deal.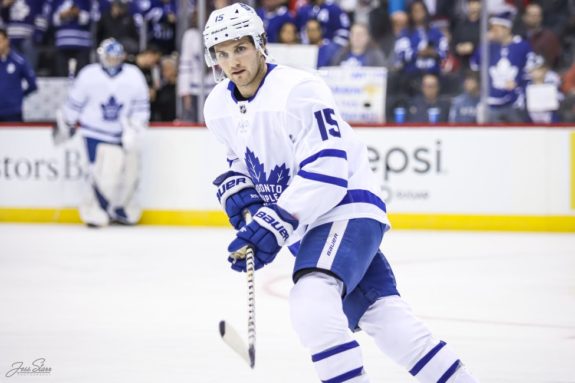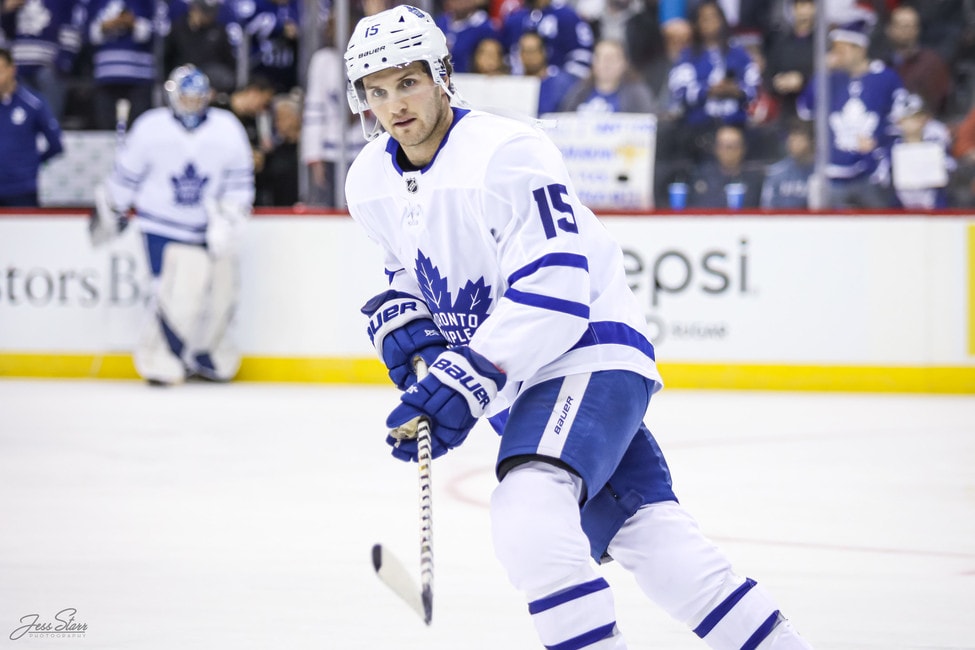 That said, why would Calgary want him? The Edmonton Oilers signed Tyson Barrie after a disappointing season in Toronto. They must've seen something when they played against him as a member of the Colorado Avalanche. Kerfoot could be the same. His numbers were much better in Colorado, and the Flames would've seen him a lot. Maybe they liked what they saw. Calgary also has a lot of contracts coming up. Perhaps booking in a solid forward for a couple of years could mean one less headache this summer. They also have about $1 million in cap space available.
Zach Hyman
From a numbers perspective, this would be close. Hyman makes $2.25 million and becomes an unrestricted free agent at the end of this season. But I really don't see Hyman going anywhere. He has returned to his spot on the top line and wore a letter during the last game – showing his importance to the team's leadership. But he might be the kind of guy Calgary needs to help turn the season around.
Multiple Players and Picks
Travis Dermott has been rumoured to be on the trade block. He could slot into Calgary's third pairing. He makes $874,125; therefore, he would have to be packaged with another player, or Calgary eats some contract (unlikely). Pierre Engvall's $1.25 million pops off the page as he is likely to lose his ice time when Joe Thornton returns. Jimmy Vesey has watched his ice time progressively fall off, and he's another candidate who could go. Of course, Toronto has lots of picks it could use to make the deal work.
Why Toronto Would Pass on the Deal
Bennett's agent is Darren Ferris, who also represents Marner. Many still believe Marner's contract was a bad one for Toronto. However, Ferris represents Zach Bogosian, and those negotiations seemed much smoother. That said, does the Toronto front office want to deal with this agent when Bennett becomes a restricted free agent?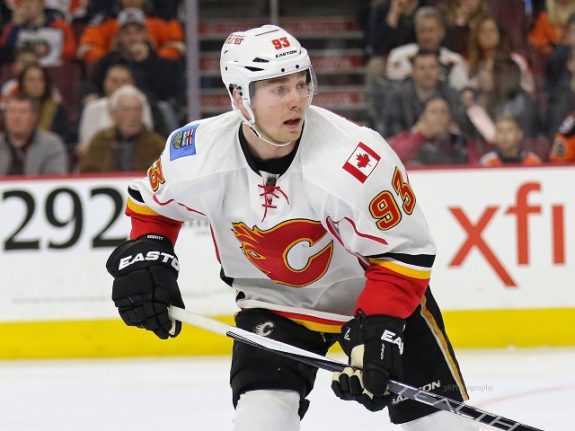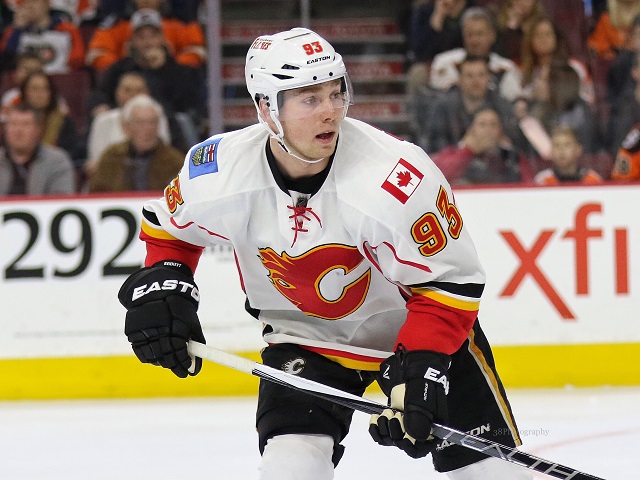 The Maple Leafs already have a Vesey project player, whose dad is a scout with the team. They also have Nick Robertson. Obviously, he is a big part of Toronto's future plans, and he will need to be worked with when he returns from injury. Several taxi squad players need some attention too.
Toronto is off to an impressive 7-2-1 start. Given this strange season with covid protocols and lack of team outings, the chemistry seems to be building. Any trade that is made could complicate that progress. Especially when we are talking about bringing in an underperforming, disgruntled player.
Dubas is not opposed to pulling a trade, and he is an active general manager. He must be at least thinking about a deal. There is no doubt he is familiar with Bennett, and both he and Keefe see a lot of talent. It will come down to how much Calgary wants in return and how willing the Maple Leafs are to tinker with the roster's make-up.
---
---

Kevin Armstrong is an award-winning journalist with more than two decades of experience. He's been rink side for World Juniors, Memorial Cups, Calder Cups and Stanley Cups. Like many Canadian kids, his earliest memories include hockey. Kevin has spent countless hours in arenas throughout the country watching all levels of the game.