A recent article in The Hockey News predicted that the Toronto Maple Leafs will win their second-round series against the Florida Panthers. The article pointed out that the Maple Leafs have better goaltending, a deeper and more skilled defense, and a better group of forwards. 
---
Latest News & Highlight
---
The article also pointed out that Toronto showed a killer instinct in their first-round series against the Lightning and have the talent and willpower to compete against anyone. On the other hand, the article also noted that the Panthers showed their own will and grit as they pulled off one of the biggest upsets of all time when they dumped the Boston Bruins in Game 7 of their first-round series.
Item One: Sergei Bobrovsky Out-Goalied Ilya Samsonov
The article also noted that Panthers goalie Sergei Bobrovsky could elevate his game and give the Maple Leafs a challenge, and he did.
Related: Do You Know Your Maple Leafs Trivia?
Bobrovsky played a great Game 1, out-performing Toronto's Ilya Samsonov by stopping 34 of 36 shots and leading the Panthers to a 4-2 win. This victory marked his fourth straight win in the playoffs. He now has a record of 4-1-0 with a .901 save percentage since taking back the starting job from Alex Lyon in Florida's opening-round win over Boston. 
Item Two: Ilya Samsonov Couldn't Hold His Team in the Game
Finally, the article predicted that the Maple Leafs would win the series in six games. That is, if Samsonov can keep them in games, they have enough firepower to come through in the clutch.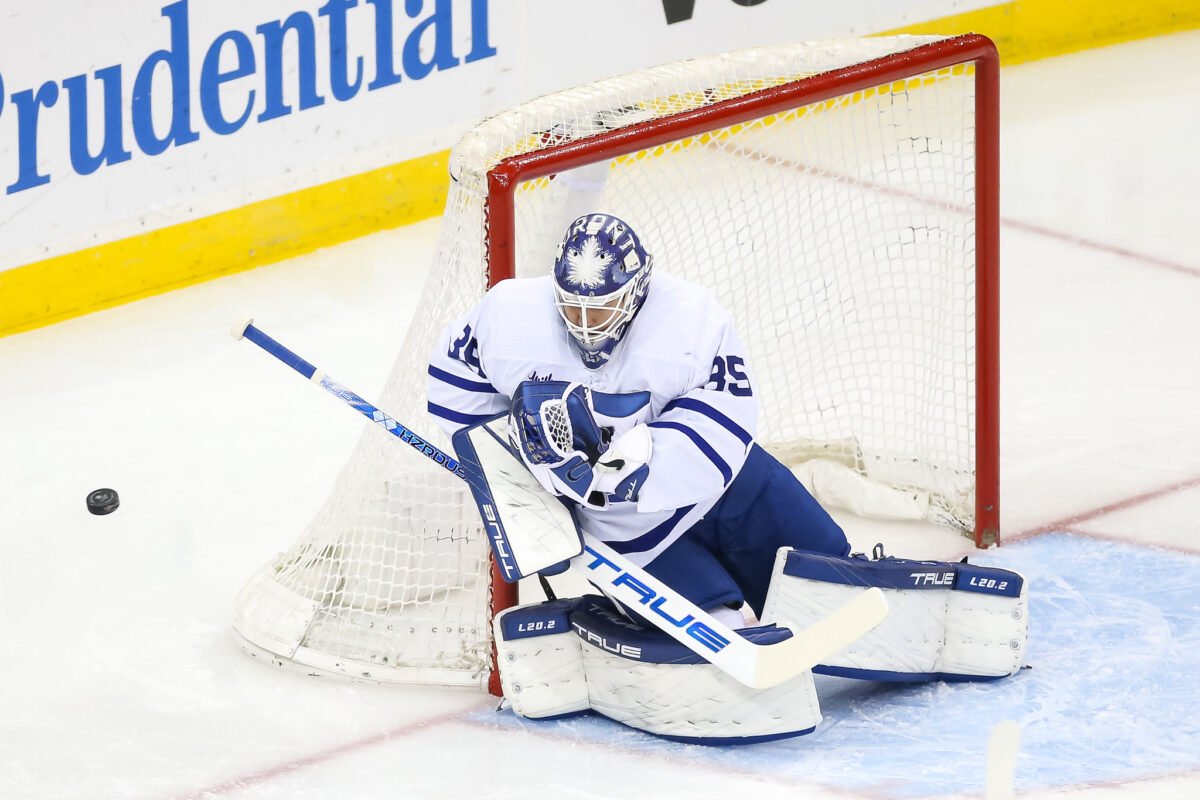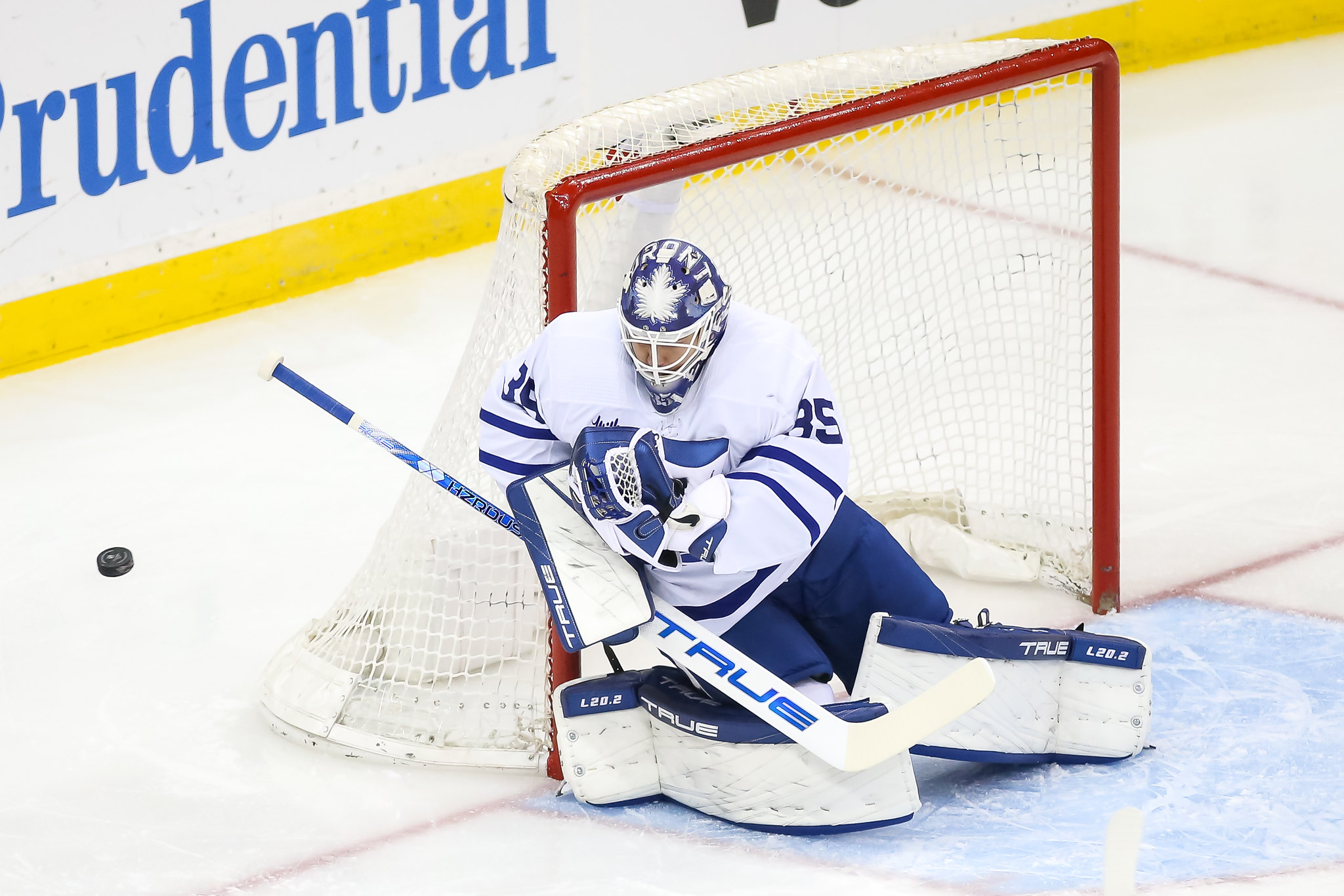 Ahhh, therein is the trouble. In Game 1, Samsonov again allowed four goals, this time on 28 shots. It wasn't enough, given that Bobrovsky stopped the Maple Leafs time after time on the doorstep. In the end, the Maple Leafs could not cover the four goals Samsonov allowed. Unlike the Tampa Bay Lightning series, he couldn't shut the door when it counted. 
Related: 7 Cool Things About Carey Price
His Game 1 performance now brings his playoff record to 4-3-0 with a .895 save percentage. It's much lower than his regular-season record of 27-10-5 with a .919 save percentage. Given that Samsonov bounced back after a horrid Game 1 against the Lighting, we'll see what he can do on Thursday when he has another chance to prove himself in Game 2.
Item Three: William Nylander Has Grown Cold 
William Nylander did not earn a point on Tuesday; he's now stuck in a five-game goal-scoring drought and a three-game pointless streak. That said, he's putting the puck on net, with 24 shots over his last five games.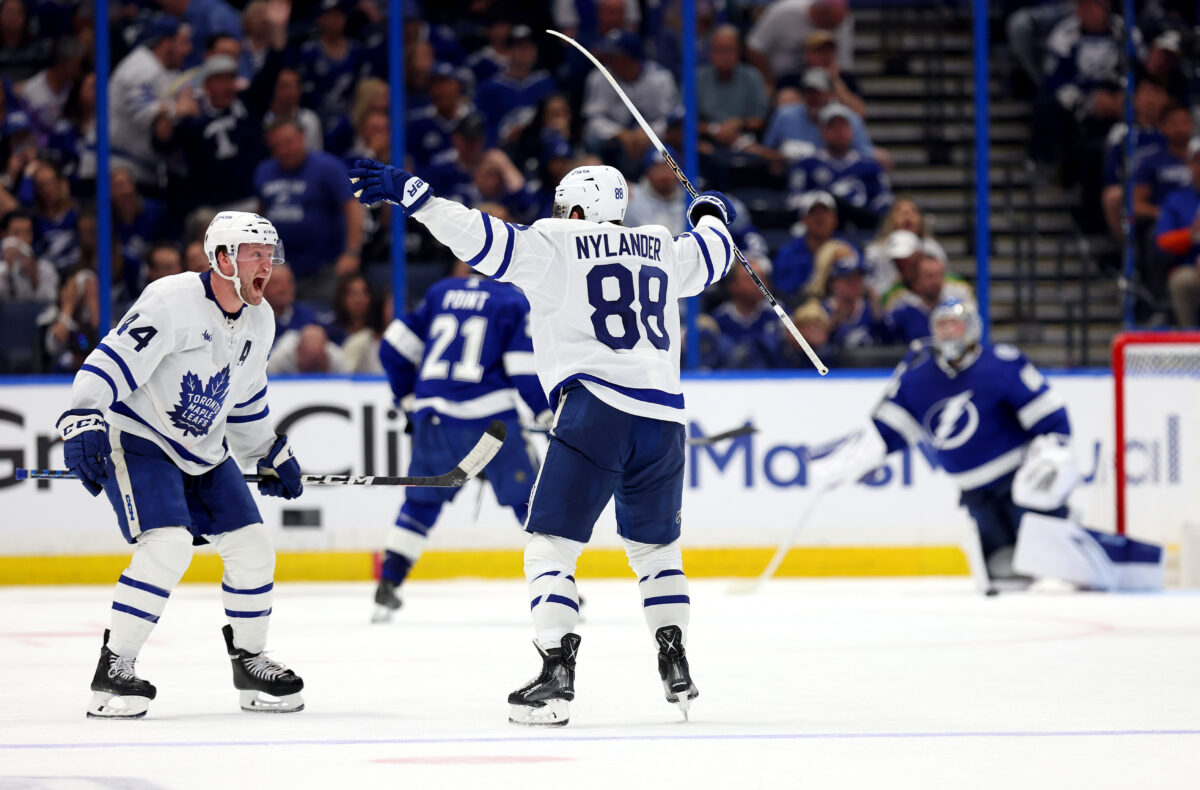 Nylander is getting his scoring chances but isn't having success. However, that seems to be his "way." He's been hot and cold and suddenly gets hot again. One has to think that a goal might just let the genie out of the bottle. I'm looking for him to break his goalless streak in Game 2.
Item Four: Michael Bunting Did Break His Scoreless Streak
After all the drama surrounding his three-game suspension and being made a healthy scratch in Game 5 of the Round 1 series, Michael Bunting has now had two solid games in a row. On Tuesday, he scored a pretty goal to end his four-game pointless streak. 
Since his return, Bunting has also played a calmer game and looks to have his emotions under control. One has to wonder if he got caught trying to be the pest that earned him praise during the regular season. He has enough talent to play without all the silliness. He drew a high-sticking penalty and will continue to draw penalties if he plays to his strengths in this series.
What's Next for the Maple Leafs?
The Maple Leafs struggled to contain the Panthers' key players, particularly Matthew Tkachuk, Aleksander Barkov, and Brandon Montour. These three (along with Bobrovsky) contributed big time to the win. Tkachuk registered three assists, Barkov had two, and Montour scored the goal that put the game away. 
Related: United States & Canada Women's Olympic Hockey Rivalry Revisited
Jake McCabe and TJ Brodie, the Maple Leafs' defensemen given the job of stopping these players, struggled during the game. In the end, they were a combined minus-5. The loss wasn't all on them. However, their performance has to improve if the Maple Leafs hope to advance past the Panthers and into the Eastern Conference Final.
Expect the Maple Leafs to make changes for tomorrow night's Game 2.