Good news for the Toronto Maple Leafs as they head into the postseason. After earning a point in their 2-1 overtime loss to the Boston Bruins on Thursday night, the Maple Leafs clinched home-ice advantage for the first round of the playoffs. Although they lost, that single point (coupled with the Tampa Bay Lightning's loss to the New York Islanders) was enough to give Toronto the advantage for the second year in a row. 

Now, they will face the incredible Andrei Vasilevskiy once again, hoping for a better result. In Thursday's game, Maple Leafs head coach Sheldon Keefe gave more ice time to some of the team's depth players. In fact, the team's only goal was scored by Sam Lafferty with an assist from Zach Aston-Reese.
In this edition of Maple Leafs' News & Rumors, I'll spend some time talking about the team's rising fourth line.
Item One: The Maple Leafs Fourth Line Is Gaining Traction
At the start of the regular season, one of the organization's goals was to create a solid fourth line. That started with Adam Gaudette (who was traded to the St. Louis Blues when Ryan O'Reilly and Noel Acciari came to Toronto) and Nicolas Aube-Kubel (who played all of six games with the Maple Leafs until he was waived and picked up by the Washington Capitals). Zach Aston-Reese was brought in on a PTO later in the preseason.
Related: Lightning Owner Jeff Vinik: A Champion on the Ice & in the Community
---
Latest News & Highlight
---
Aston-Reese is the only remaining player of the three, but now, with the addition of David Kampf, who moved down from the third-line center position, and Lafferty, who was brought in from the Chicago Blackhawks, that fourth line is starting to really step up and make a difference. Not only is the line playing strong defensively, but they're also generating some offense and building chemistry as a unit. 
This fourth line might be one of the biggest differences (and advantages) for the Maple Leafs as they head into the postseason. 
Item Two: David Kampf Has Become More Valuable by Moving Down
Last season, we learned that David Kampf is a solid defensive center and faceoff specialist. Winning key faceoffs in the defensive zone can be crucial for success and Kampf is clearly reliable in those situations. He also continues to play a steady, reliable defensive game. He has a knack for jumping on the opposition's mistakes and scoring.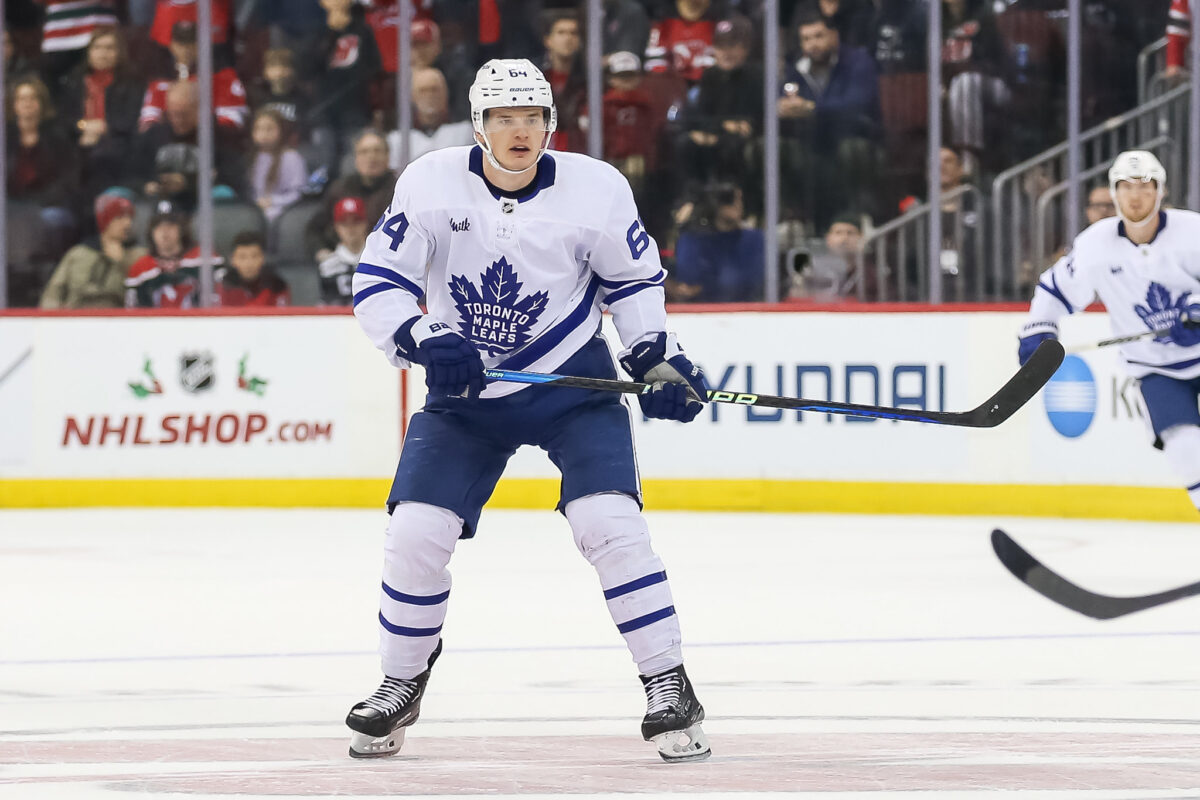 The higher the stakes, the more valuable Kampf becomes. During a post-game interview, his line-mate, Lafferty, called him a horse. He's that strong. Kampf fills a specific role, and he does it effectively for the Maple Leafs.
Item Three: Zach Aston-Reese Has Upped His Offense
Aston-Reese has stepped up his game and added more scoring to his resume. His hard work around the net is paying off and has earned him praise from Keefe. In addition, his physical presence and steady defensive game are also valuable assets that give him increased versatility as a player. 
Related: Who's Never Picked #1 in the Draft
Having secondary scoring options outside of the team's Core Four could become a significant factor in the team's ability to make a deep run in the playoffs. Aston-Reese has the potential to do just that. His blue-collar mucking could provide a sloppy goal that might just become the difference in a closely-contested playoff game.
Item Four: Sam Lafferty Is Building After a Slow Start
Lafferty started slowly with the team, but he, too, is beginning to make a difference on the fourth line. His speed is a significant asset that could prove valuable, especially in the playoffs when the pace of the game picks up. He's also starting to find his scoring groove, as well as developing more chemistry with Aston-Reese and Kampf.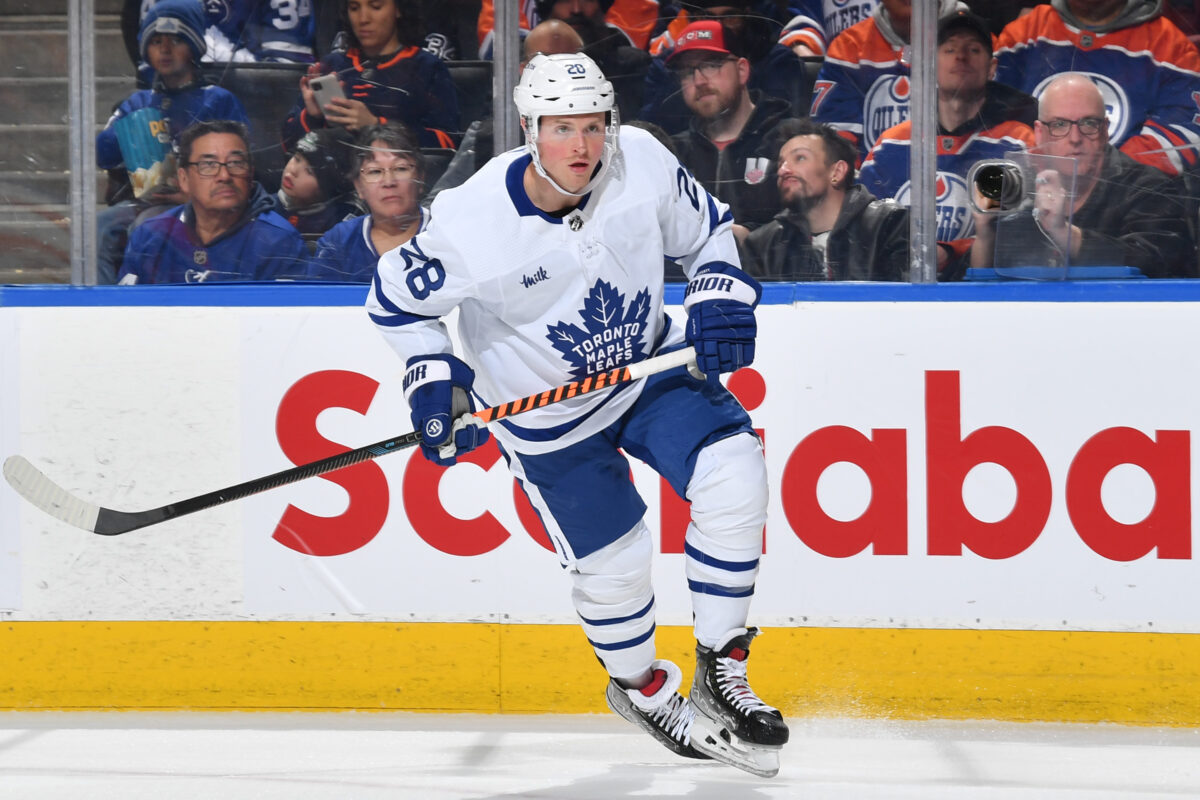 Lafferty and Aston-Reese both played in the NCAA. Aston-Reese for Northeastern University and Lafferty for Brown. Both also began their professional careers in the Pittsburgh Penguins organization, playing for Wilkes-Barre/Scranton where were teammates for two seasons.
What's Next for the Maple Leafs?
The bottom line is that, after setting out to create a different more rugged look on their fourth line at the start of the season, the Maple Leafs have done just that. It might be a bit different than planned, but a fourth line has been created that is growing tougher to play against.
Related: Ex-Maple Leafs Goalie Michael Hutchinson: Where's He Now?
Could this unit find another gear come playoff time? Add a bit of offense to their physicality, and the ability of this unit to make a difference in crucial postseason games is enhanced. Kampf, Aston-Reese, and Lafferty seem to be building chemistry and identity as a hardworking and defensively strong unit at just the right time.