The Toronto Maple Leafs are set to face the Detroit Red Wings in a game that could help them secure second place and home-ice advantage in the Atlantic Division. On Saturday, goalie Ilya Samsonov posted a 3-0 shutout against the Ottawa Senators. Tonight against the Red Wings, Matt Murray is scheduled to start.

The Maple Leafs currently have 100 points, four points ahead of the Tampa Bay Lightning in the division. Toronto has seven games left in its schedule, while Tampa Bay only has five.
Related: Ex-Maple Leafs Frederik "Goat" Gauthier: Where Is He Now?
---
Latest News & Highlights
---
In this edition of Maple Leafs' News & Rumors, I'll share some news about Ryan O'Reilly's injury status and where he is on his return to the team. I'll also take some time to share some of The Hockey Writers' readers' thoughts on a couple of posts I have written lately. 
While I sometimes don't respond to the readers – especially if they are having a great back-and-forth discussion between themselves – I always appreciate their insights. Many have been Maple Leafs fans far longer than I have. Thanks for your comments and insights. I learn from you almost every day. 
Item One: Ryan O'Reilly Close to Playing, But Not Today
This past week, O'Reilly practiced with the team for the first time since sustaining a broken left index finger on March 4. However, his return to the lineup is still undetermined. Both he and the team are being cautious. At this point, no one wants a setback.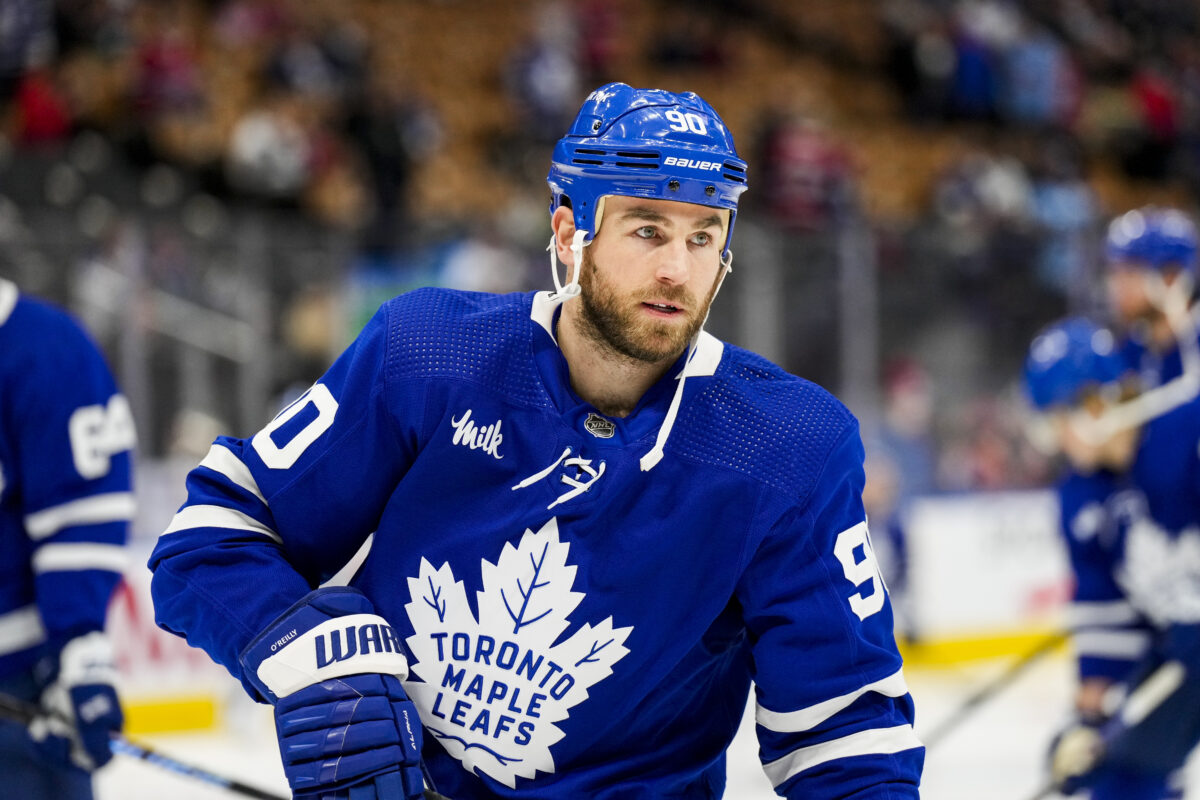 O'Reilly has registered three goals and two assists in eight games since being acquired from the St. Louis Blues. While his return is highly anticipated, it isn't going to happen today.
O'Reilly noted that he wasn't quite 100 percent, so he's waiting to return. "It feels good," O'Reilly said. "It's been about four weeks now since it happened. We're progressing. It isn't 100 percent yet. I'm going to be smart. The goal is to be 100 percent in the playoffs."
Related: Ex-Maple Leaf Wendel Clark Weighs in on Current Leafs Stars
Captain John Tavares added, "Obviously, (O'Reilly's return) is a very positive sign for us, and a good jolt for the group considering the way he came in and made an impact for us, and his pedigree and the role he'll play going forward."
Item Two: William Nylander Remains a Polarizing Maple Leafs Player
There's no doubt that William Nylander is getting better each season. He's a unique talent in the NHL, with a combination of speed, skill, and creativity that few players can match.
He's also a bit of an enigma, and while sometimes his demeanor suggests he doesn't care, those who are close to the team report that he's one of the hardest workers trying to perfect and improve his game. From my perspective, he seems to get down on himself and engage in a bit of negativity.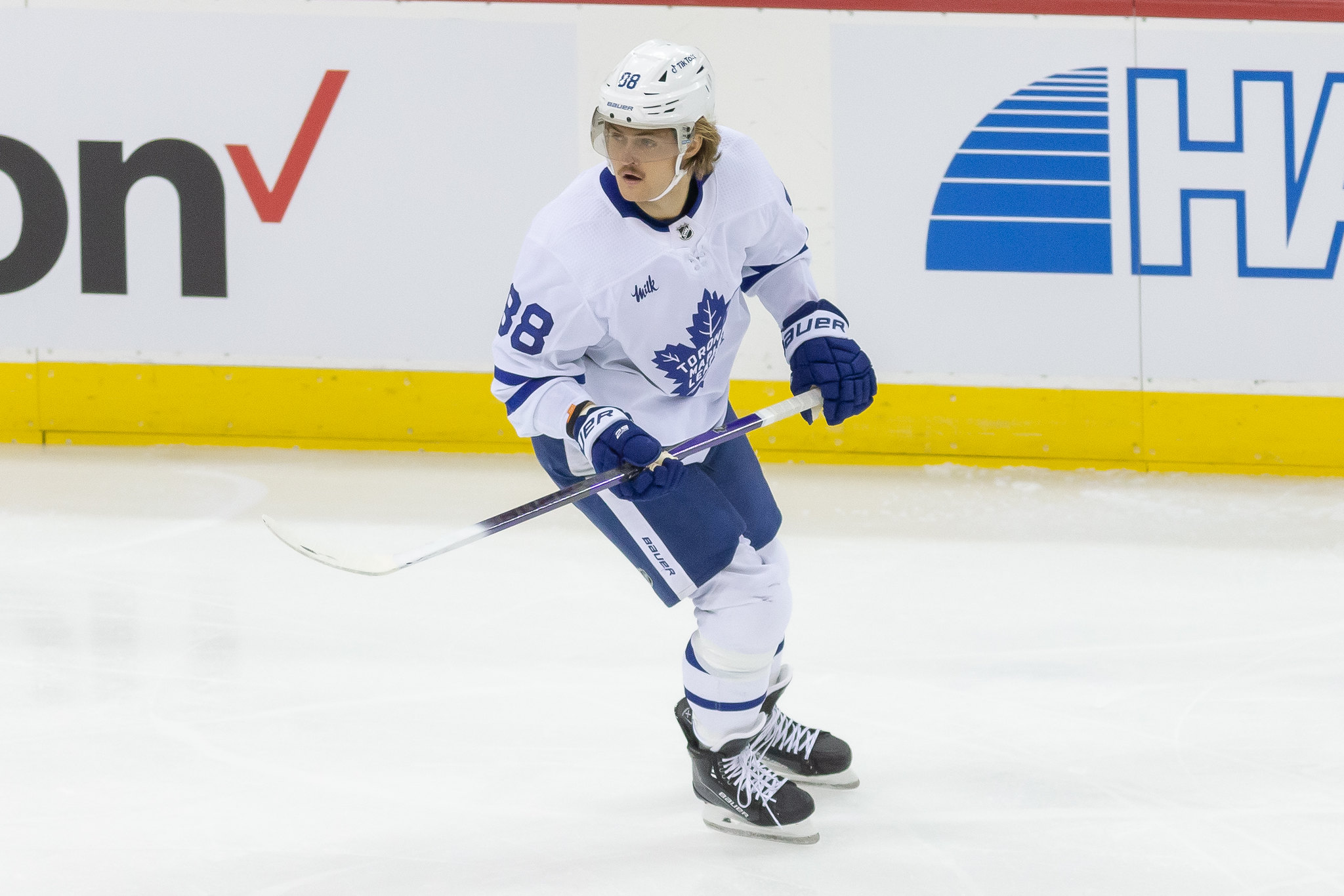 The fact is that he's faced some ups and downs in his career so far. At times, he's shown the potential to be a star player for years to come. Fortunately, he seems to have solid support in Toronto. The organization loves him. He might draw some tough love from Maple Leafs' head coach Sheldon Keefe every once in a while, but that's because it does seem to motivate him for a time. Nylander wants to please, I believe.
In a recent post, The Hockey Writers readers shared their thoughts about Nylander's recent frustrations. I thought I might spend some time summarizing what they are saying.
Related: Devils' Scott Stevens – Dirty or Tough?
First, some readers seem to believe Nylander is experiencing late-season fatigue which has caused him to be a little slower on the ice. They hope this gets resolved before the playoffs.
Second, some believe that Nylander is not scoring as much as he used to because he's not carrying the puck into the offensive zone. Instead, he's dumping the puck in more often. They think he's taken his foot off the gas defensively, but he still takes care of the puck better than most other players on the team. 
Third, some readers are a bit more cynical. They think Nylander is being set up to fail and isn't given the same opportunities as other players on the team, especially Auston Matthews. They see Matthews as more of a favorite.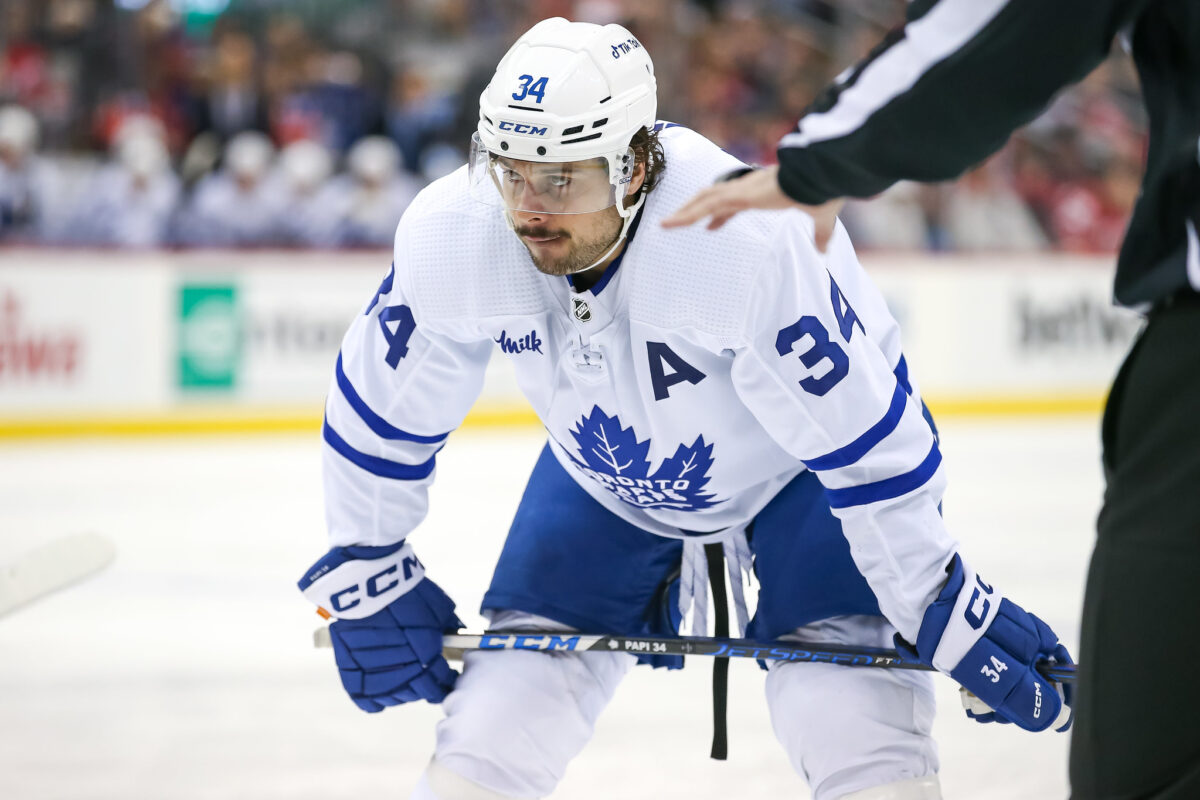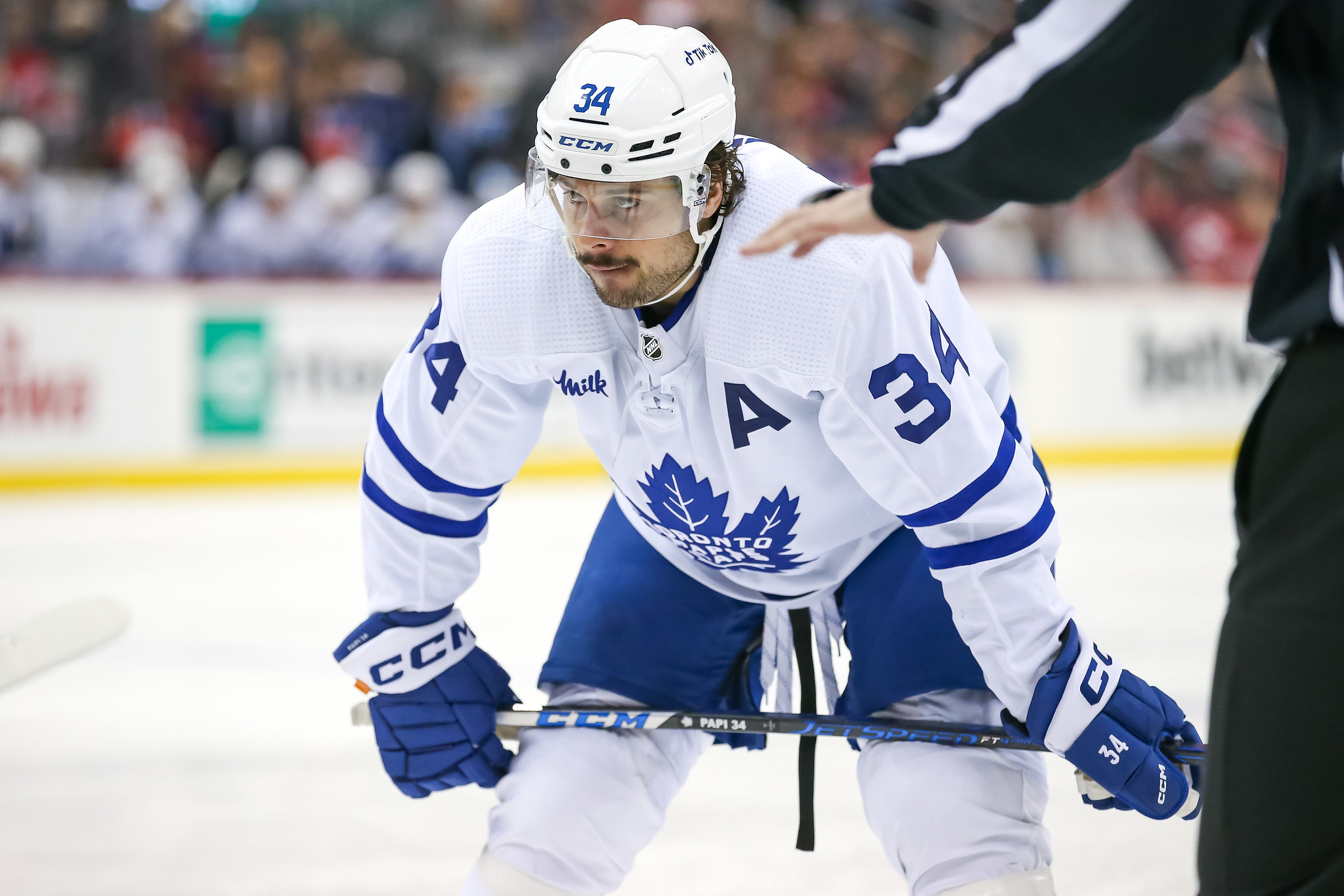 Fourth, other readers believe Nylander is a top-notch player who works hard and puts the team first. They cannot ask for more; but, they hope for more. 
Fifth, some have come to believe that Nylander and John Tavares don't gel well on the ice. They believe that Nylander's enthusiasm wanes when he plays with Tavares. They think the duo lacks chemistry.
Sixth, some readers criticize Nylander's playing style and think he looks disinterested at times. That's why they believe coach Keefe has called him out on this as well. 
Interesting additions to my post. Again, thanks for the comments.
Item Three: The Hockey Writers Readers Weigh in on Phil Kessel
In another recent post where I wrote about Phil Kessel, The Hockey Writers readers also responded. Not surprisingly, they also have mixed opinions about Kessel. Some saw him as a terrible teammate with a bad attitude, who was overly serious and even disagreeable. His critics believed he did not put in as much effort as his teammates. They think his time with the Maple Leafs was a disaster and that he fell far short in the areas of character and professionalism. 
Related: 2011 NHL Draft Top 10: Where Are They Now?
However, others believe Kessel was misjudged and miscast in Toronto. They saw him as a valuable player who would have been better utilized if the team had a better plan. They believe he was overvalued by then-general manager Brian Burke, who didn't provide the right support around him. As a result, these errors by team management led to inconsistent seasons from Kessel.
Some readers pointed out that Kessel was a consistent 30-goal scorer during his time in Toronto, which made him an important player for the team. Ultimately, opinions on his time in Toronto are divided.
What's Next for the Maple Leafs?
The Maple Leafs will be making some changes to their lineup tonight. Head coach Sheldon Keefe has already been rotating the defense for some time, but changes are coming to the forward units as well.
Nick Abruzzese has been called up on an emergency basis and will become the 41st Maple Leafs' skater to draw into a regular season game. Keefe noted that Mitch Marner is dealing with some bumps and bruises. So, it would seem he will get a load-management game off.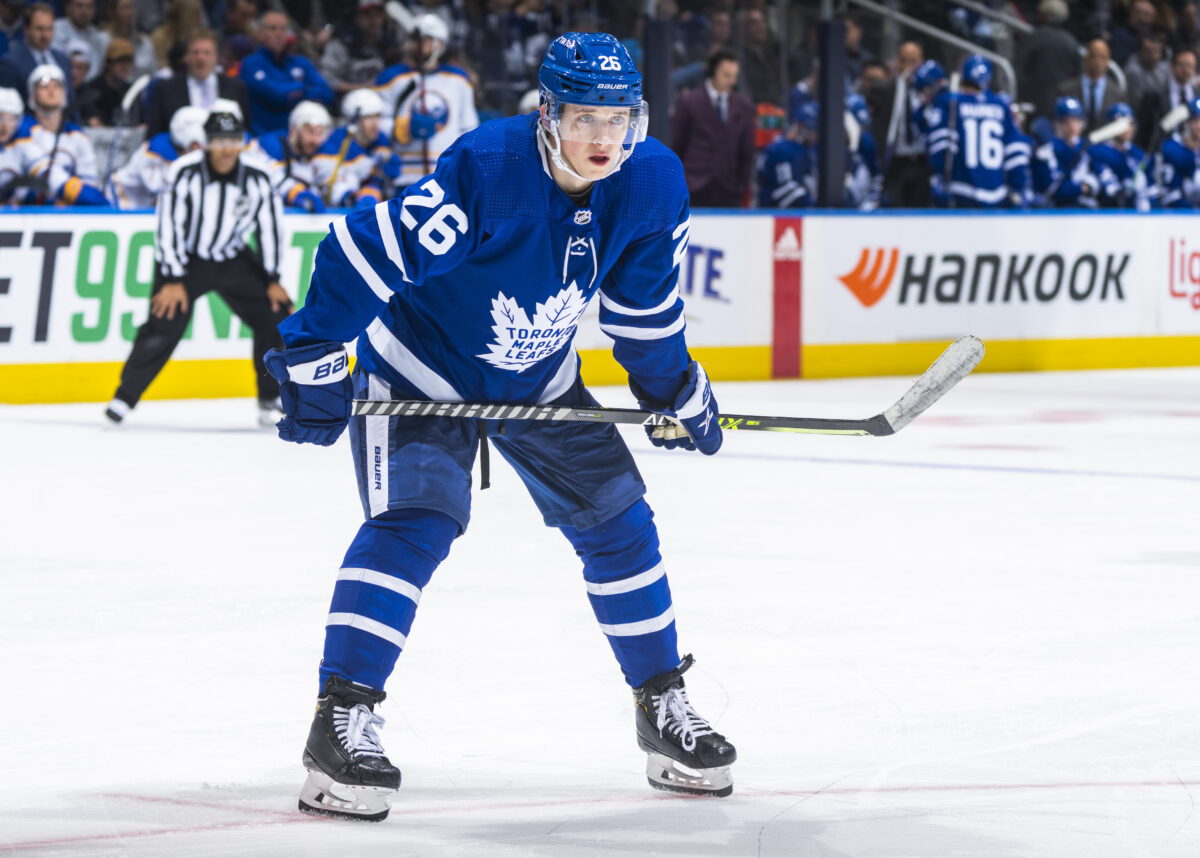 Wayne Simmonds returns to the lineup after missing Saturday's game against the Senators due to illness. However, Noel Acciari is still unavailable, which paved the way for Radim Zohorna to make his Maple Leafs' debut. Zohorna impressed with a goal and a team-high four shots, despite logging a team-low 6:15 of ice time. With Abruzzese's addition, the team returns to a traditional 12 forwards and six defensemen lineup for their game.
---