Enough of the Toronto Maple Leafs' drama for a day. In this edition of Maple Leafs' News & Rumors, I'll take a look at team president Brendan Shanahan's talk with the Core Four, noting that they would likely stay together for the upcoming season.
---
---
Second, I'll take a look at the postseason that Sergei Bobrovsky is having. It makes me wonder if the Maple Leafs simply became a victim of a really hot goalie. If so, they are not alone.
Third, there's news that the team has talked with Brad Treliving about the general manager (GM) position. Finally, there's some game news from Team Sweden. Timothy Liljegren scored in the last round-robin game, while former Maple Leafs defenseman Rasmus Sandin was injured. 
Item One: Shanahan Called Each Core Four Player
According to the report from TSN's Chris Johnston, the Maple Leafs' Core Four players (John Tavares, Auston Matthews, William Nylander, and Mitch Marner) were all contacted by Shanahan, who told them that general manager Kyle Dubas would not be staying with the team. 
---
Latest News & Highlights
---
The word from Johnston was also that the team's top executive shared enough information to assure them that they will likely be staying together next season.
Given what we've heard about how decisions are made in the organization, it's likely that – regardless of who the new GM will be – the organization intends to keep their star players. Considering the speculation about potential changes to the roster following another playoff exit, this news could be considered surprising. 
Related: The Maple Leafs and the Legacy of the Muskoka Five
It also puts a great deal of pressure on the new GM to sign an extension with Nylander and Matthews before July 1. I watched an interview with Craig Conroy yesterday who compared this situation to the Calgary Flames last offseason. They believed that they would be able to re-sign Johnny Gaudreau, but eventually, they lost one of their best players in recent memory for nothing. Given that the Flames didn't make the postseason in 2022-23, losing key players for no return is not a road any team wants to go down.
Item Two: Considering Bobrovsky's Postseason
Given how the postseason is unfolding, we have to wonder if the Maple Leafs (and every other team in the Eastern Conference) were taken down by a hot goalie in Bobrovsky (or "Bob" as his teammates call him). The Core Four had a productive playoff run; however, most of it came during Round 1 against the Tampa Bay Lightning.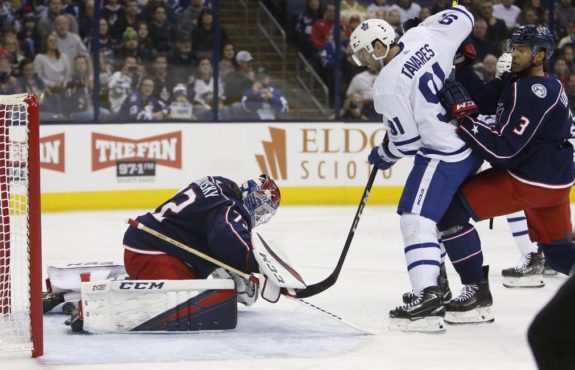 They combined for 16 goals in 11 games in the postseason; Matthews led with five goals, while Tavares and Nylander contributed four each. Mitch Marner recorded two goals and 11 assists. However, their scoring fell apart when they met the Panthers. It could have been all about Bobrovsky – and little else.
Bobrovsky's recent playoff performance has been exceptional, even record-setting. Based on his regular-season statistics, which were average at best (a record of 24-20-3, a goals-against-average of 3.07, and a save percentage of .901), he has elevated his game during the playoffs.
Related: Toronto Maple Leafs Face Two Critical Offseason Issues
His playoff record of 10-2 included his first career playoff shutout in Game 3 against the Carolina Hurricanes. He also broke a 63-year-old record by making 135 saves through the first three games of a Stanley Cup semifinal. His advanced statistical measures are even more exceptional. He's saving 19.76 goals above expected in his 13 playoff games, which places him at the top of the list in this statistical category. Only New York Rangers goalie Igor Shesterkin has come close to matching those postseason performances.
Bobrovsky has also surpassed Andrei Vasilevskiy's performance in the 2021 Playoffs, as well as achieving a higher number of goals saved above expected than any other goalie except Shesterkin since Evolving Hockey began recording data.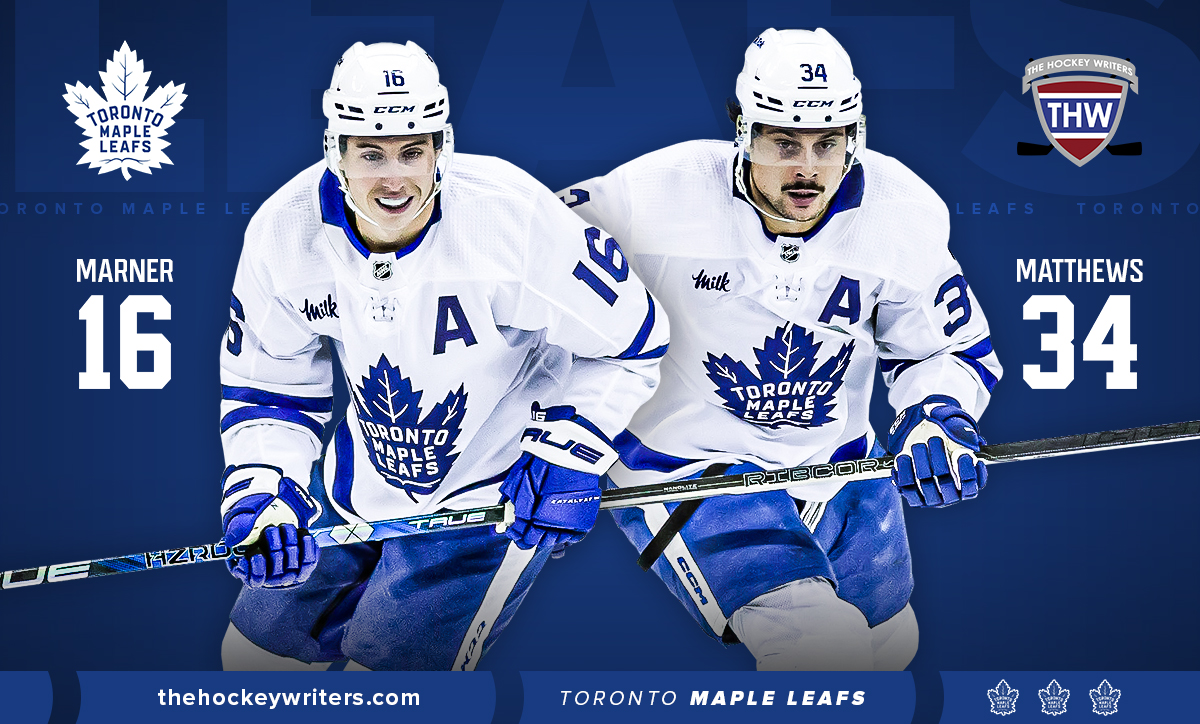 Unless things fall apart, the Pathers seem like a team of destiny, and Bobrovsky seems like the sure Conn Smythe winner. With that in mind, it would be illogical for the Maple Leafs to launch a flurry of franchise-altering decisions. Hard to believe one goalie can make such a difference in the postseason, but that seems to be the case.
Item Three: Maple Leafs Talk With Former Calgary GM Brad Treliving
News is that the Maple Leafs have initiated talks with former Flames GM Brad Treliving as they search for Dubas' replacement, and insiders have suggested that he's emerging as the front-runner. 
Related: Florida Panthers Jersey History
Shanahan has reportedly emphasized the importance of hiring an experienced GM. Treliving does have experience; he was in Calgary for nine seasons and recently stepped down after his team failed to qualify for the postseason. He is also used to making big moves quickly, as he did last season when Matthew Tkachuk asked to be traded.
Although no specific timeline has been provided, the Maple Leafs aren't expected to follow a lengthy interview process where they bring in a ton of candidates, and fans should expect a decision soon. Additionally, Darren Dreger mentioned that a source within the St. Louis Blues organization denied rumours linking general manager Doug Armstrong to the Maple Leafs. They are a "fabrication," he noted.
What's Next for the Maple Leafs?
Timothy Liljegren scored for Team Sweden at the men's World Hockey Championship. Sweden lost 4-3 to the United States in their final round-robin game and were pushed to Group B. They will meet co-host Latvia next. 
It was Liljegren's first goal of the tournament, but he has three points in four games since joining the squad after the Maple Leafs were eliminated from the NHL playoffs. Interestingly, it's his first appearance in the men's World Championship, but he played for Sweden in the 2018 World Junior Championship. 
Unfortunately, Liljegren's defensive partner, Rasmus Sandin, suffered an injury when he was hit by Mikey Eyssimont. Sandin was unable to continue and had to leave the game, with Eyssimont being ejected as a result of the hit. The severity of Sandin's injury is not yet known.