Just five games into the NHL season, the Toronto Maple Leafs boast an impressive record of 4-1 and have been scoring a ton of goals. However, with 19 goals against in just five games, clearly there is room to improve defensively and in the crease. It's not like every defensemen is under-performing on the Leafs, — there are still a few bright spots.  One defenseman in particular has been able to stand out above the rest, and that is Nikita Zaitsev.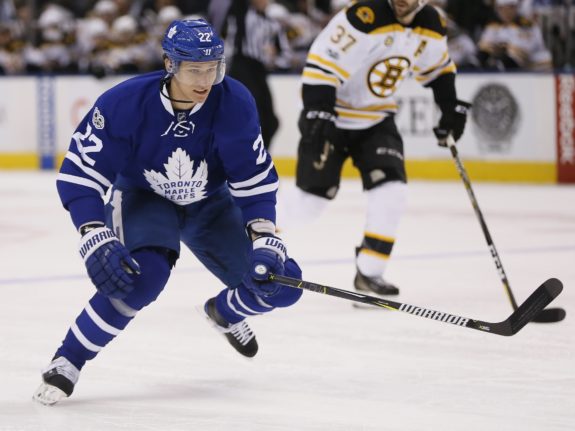 Through the first five games, Zaitsev is scoring at a point-per-game pace and is tied for the best plus-minus on the Leafs, with plus-eight. It seems Zaitsev has found a good fit on Toronto's second defensive pairing with Jake Gardiner, where they use their elite puck moving ability to spend more time in the offensive zone and less time in their own zone.
Zaitsev has also been a key cog on the penalty kill this season and has seen his power play minutes dry up. However, it doesn't seem to affect his offensive production, as he already scored half of the amount of goals (two) as he managed all of last season (four). The Russian defender seems more confident this year with and without the puck, which could result in leading the Leafs defensive group offensively this season. So far, Zaitsev is proving that the contract signed in the offseason was worth the risk.
Where Did Zaitsev Come From?
Zaitsev was brought into the Leafs organization from the KHL as a free agent signing in May of the 2015-16 season. He spent seven seasons in the KHL before his Maple Leafs arrival, so it's not like he joined the organization with little professional experience.
He was undrafted, which seems pretty surprising now after watching his immediate NHL success. The only area where most saw a need to improve was the adjustment to the smaller North American ice surface, and a better understanding of the English language, which comes with practice and time.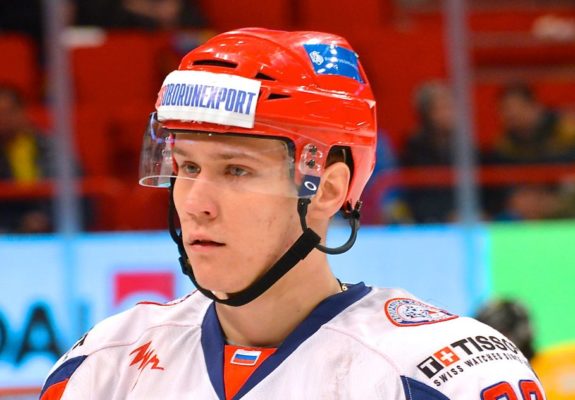 In an interview with Sportsnet, Babcock was asked "where has Zaitsev pushed his game from last April to where it is now?" He responded:
Probably just understanding English is a big part of it, knowing where to stand, knowing how to play, not being confused by the coach who is giving you more information early. It paralyzes you for a little bit and you're not as good as you should be, then you get to know the league.
The answer provides logical reasoning as to why he was prone to so many defensive errors last season. Some people know it as that "deer in the headlights" look, or information overload, but it makes sense when your head coach is trying to teach you new defensive systems in a language that you haven't fully grasped yet.
Now that Zaitsev has gotten his first season out of the way and has improved upon his understanding of English, I think we could see a big step forward in his development sooner rather than later. This better understanding of the language will have a direct positive correlation with his understanding of Babcock's defensive system, which will continue to produce positive results on the ice.
Zaitsev's Quick Development Means Contract is a Bargain
With his impressive start, it's not hard to picture a 40-point season from the Russian defender. Realistically, that isn't that far of a stretch considering he had 36 points last season. Clearly, the offensive capabilities are there. With a team-low of minus-22 last season, it's obvious where Zaitsev struggled. However, since Zaitsev improved his understanding of language and he is paired with the plus-minus wizard in Gardiner, suddenly Zaitsev is tied for the team lead in that category.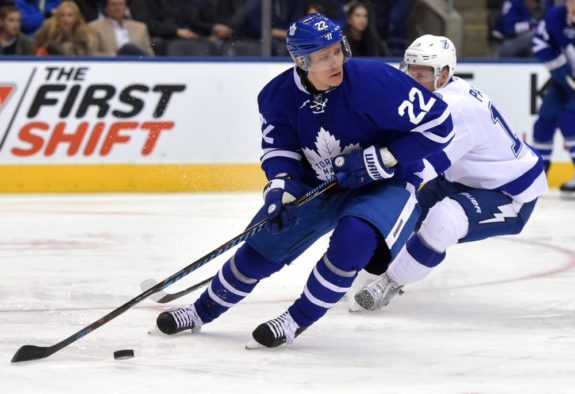 He has already established himself as a top-four defenseman in the NHL after just one season, which earned him a massive seven-year, $31.5 million contract. At the time it was signed, some writers and fans questioned the length and AAV of the contract, saying it was a bit risky.
During the 2017-18 season fans will begin to understand that the risk was worth it and that Zaitsev is a perfect fit in the Leafs top-four, especially for that price. If he continues to make progress in his development and continues making strides with his English, Zaitsev's contract will look more like a bargain with each passing year as he enters his prime.
When referring to season expectations, how high is Zaitsev's ceiling with Gardiner as his partner? They form a fast, puck moving pair that can put the puck in the net. While being used as a second-pairing, they may not see as great of competition allowing them to produce more offensively. I could see both players finishing the season with around 45 points, if they continue to be deployed on the same pairing. Even if Babcock decides to pull out the blender throughout the year, Zaitsev will still improve heavily upon last season.
I've been a Leafs fan since I was a little kid, and had to live through the painful collapse of the 2012/13 season against the Bruins. Most of the Leafs top players are my age. They light up the NHL and I write about it! The youth on this roster makes for very entertaining hockey. You won't want to miss a game!