There's no question in my mind that William Nylander misses playing with Wayne Simmonds. During an interview just over a week ago, when Nylander heard Simmonds would be joining the Maple Leafs' second line of John Tavares and himself, he was "giddy" with excitement. I can see why. I wrote a post specifically about that interview.
Related: Maple Leafs Radical Trade Rumors: Nylander, Ekblad, Nurse & Subban
Nylander Appreciates Simmonds' Energy and Courage
When Nylander looked forward to playing with Simmonds, he enumerated two specific characteristics Simmonds possessed – energy and fearlessness. Nylander suggested some of the ways Simmonds could bring those characteristics to a second line combination of Simmonds, Tavares, and himself.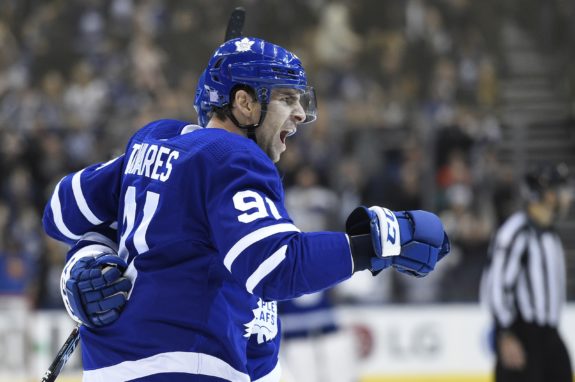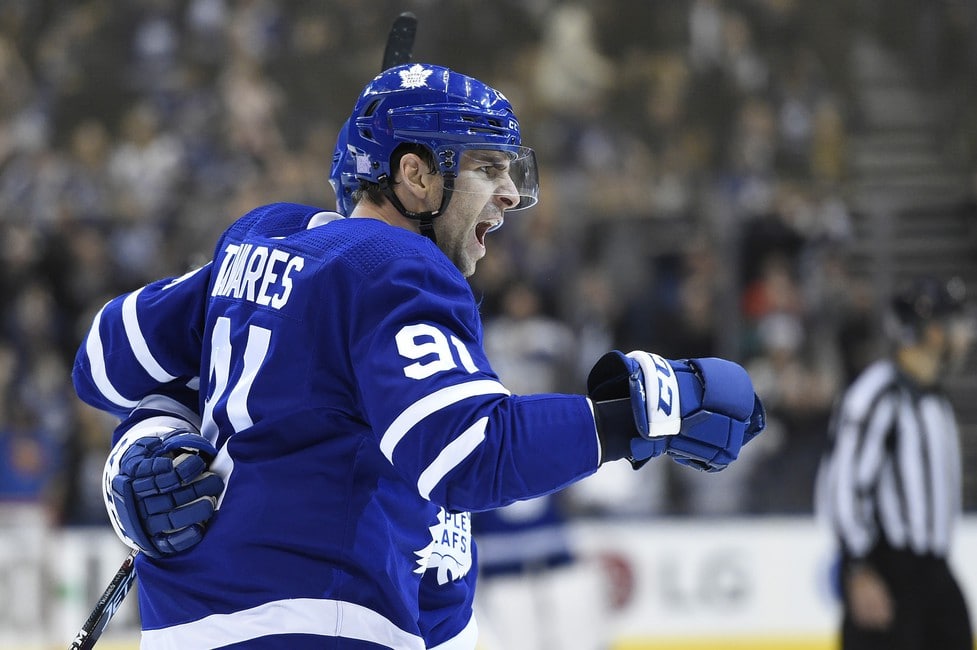 What Nylander admired most about Simmonds' game was "He's fearless. He works really hard. He's got a lot of energy all the time, which is fun … He's a heavy body in front of the net and wins pucks back, and is a great net-front guy. We had some nice chemistry in practice today."
Nylander added that Simmonds was a "great net front guy" who "obviously works really hard." He also noted that during practice "we had some nice chemistry … so I think it'll be good moving forward."
Simmonds: The Very Definition of a Power Forward
There's no surprise in Nylander's assessment. For several seasons, Simmonds was the very definition of what an NHL power forward should be. Starting with the 2011-12 season, Simmonds strung together several seasons where he scored over 24 goals each season. Only a lockout-shortened 2012–13-NHL season, when teams only played 48 games, kept Simmonds from making it seven seasons in a row. Still, Simmonds scored 15 goals in less than half a season.
Related: Maple Leafs' Forgotten Ones: Vincent Damphousse
Surprisingly, because many believed Simmonds would play scant minutes as a depth player with some grit, the Wayne Train took the team (and Toronto fans) by storm. He wasn't a worn out shell of a former self: he still had plenty of steam in his engine. And, until one week ago today, the Maple Leafs had began to discover just what Simmonds could bring to the ice.
Simmonds' Play Revealed What the Maple Leafs Were Lacking
Simmonds' presence was revealing, both about himself as a player and about what the team needed if it were to take that next step toward playoff success. Simmonds was simply a no-nonsense player whose "energy and fearlessness" helped reshape the team's play and pump up the team's confidence. It made perfect sense for head coach Sheldon Keefe to plant those traits further up the lineup and see what might grow.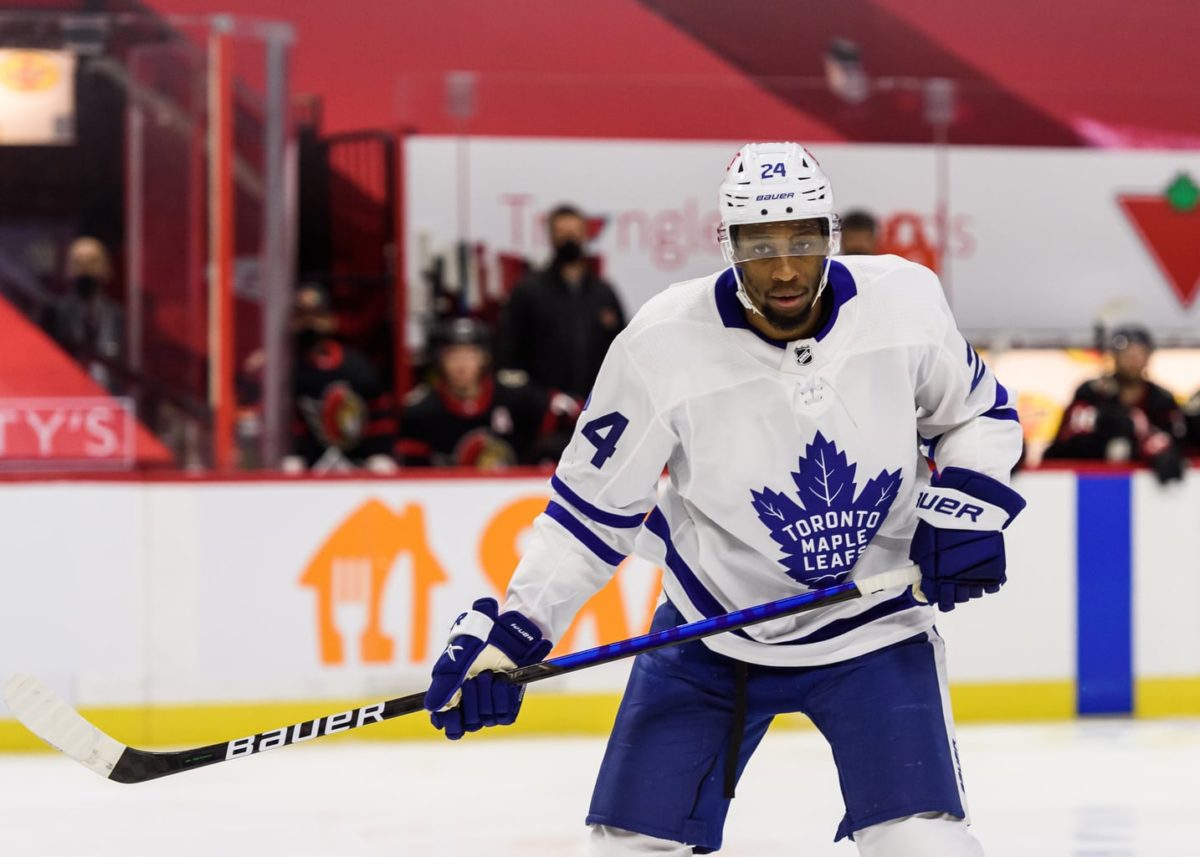 When Keefe first announced Simmonds' advancement to a top-six role, he noted, "On the road trip, he (Simmonds) was a real standout for us. He's got lots of jump. He looks quick and he's on the puck. He's competitive. He's around the net. He found a way to score in three straight games for us, which has given him a little extra confidence and a little extra boost."
What Simmonds Means to Nylander Personally and to Keefe Generally
Having watched Simmonds play close up, Nylander had to believe Simmonds offered him an opportunity to gain and utilize more open ice. Anyone who watches Nylander's game knows that he works most effectively when there's lots of space and freedom for him to move around. Nylander's critiqued for such play; but, analytics-wise, he grades out as a strong player.
Many Maple Leafs' fans think Nylander's game is too soft. Perhaps it is. That said, he's a talented young hockey player who can score 31 goals a season, which is nothing to sneeze at.
Related: Val James: The Forgotten Trailblazer
If I'm thinking like a coach and I had a player like Nylander, I'd first ask if he could be "coached" into new ways of behaving on the ice (specifically, could he become a more physical player?). If I thought he could, I would coach him toward that goal. However, if I decided he couldn't, the one thing I wouldn't do is to get in his face to scold him about it or to try to force him into some image I had of what a hockey player should play like, especially if that image went against his nature.
Instead, I'd ask myself (a) if I could live with that player the way he was and (b) if there were a way I could shape the team so as to create a context for his talents to be employed with the greatest positive impact on the team's success.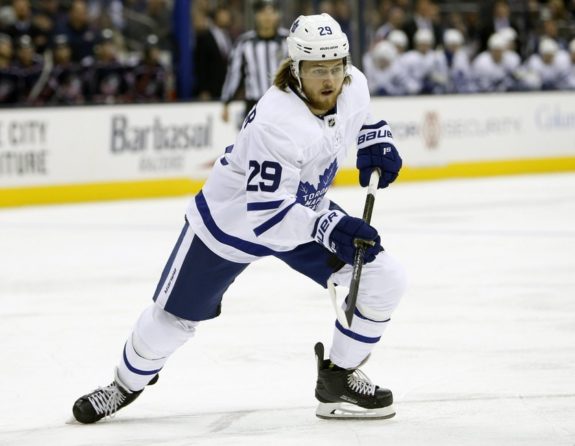 If the answers to these two questions were "No," then I'd move him. If the answers to these two questions were "Yes," then I'd do what I could to shape the team to accommodate his unique skills.
Keefe and Dubas Chose the Second Option
This season with Simmonds in the lineup, I believe coach Keefe and general manager Kyle Dubas chose the second option. Specifically, they came to believe partnering the team's newly-signed body guard Simmonds with Nylander would allow greater space for Nylander's unique and talented skill set. In fact, I believe they even thought it might help the entire second line produce.
That production involved Nylander, but it also included Tavares. It would also give the organization a chance to see just what Simmonds had left at 32-years-of-age. The second line simply hadn't scored much five-on-five.
Exactly one week ago today, in the Maple Leafs 5-1 victory over the Vancouver Canucks, Simmonds scored two goals but was injured late in the game. He's been out of the lineup since; and, according to projections, has five more weeks left in his recovery.
Even without Simmonds, Nylander's a Good Player
How many games have been played since Simmonds' injury? Three. How many games has Nylander been held off the score sheet? Three. Perhaps it's a coincidence; perhaps it isn't.
It's not as if Nylander's a poor hockey player without Simmonds riding shotgun. Last season, with Simmonds toiling with the Buffalo Sabres and the New Jersey Devils, Nylander had a career season with 31 goals and 28 assists (for 59 points) in 68 games. This season before Simmonds left, Nylander scored 12 points in 11 games. He now has those same 12 points, but in 14 games. He remains the team's fourth-leading scorer.
Still, the three games in which Nylander has put zeroes on the score sheet exactly coincide with Simmonds' injury. It's one week down and five weeks to go before Simmonds returns to the ice for real.
Looking for a New Second-Line Partner for Nylander and Tavares
In the meantime, Nylander and Tavares must find a new partner. Today's depth chart suggests it will be Ilya Mikheyev, who's scored a goal and three assists in 14 games. I like him as a player and I like his potential, but he's not this-season's Simmonds.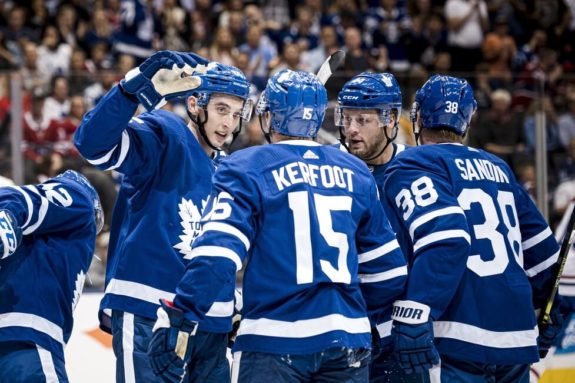 Before his injury, Simmonds made the team's top six because coach Keefe believed he'd dig and move pucks to Nylander and Tavares. Hopefully, Mikheyev can do the same. He works hard enough, but he lacks Simmonds' strength or experience.
Related: Maple Leafs News & Rumors: Campbell, Simmonds, Liljegren & Robertson
Maple Leafs fans have to hope Nylander's three-game point-scoring drought is only temporary. Although I believe it is, I also know Nylander's a far better player with the Wayne Train in the Maple Leafs' lineup.
Five weeks and counting.
---
---
The Old Prof (Jim Parsons, Sr.) taught for more than 40 years in the Faculty of Education at the University of Alberta. He's a Canadian boy, who has two degrees from the University of Kentucky and a doctorate from the University of Texas. He is now retired on Vancouver Island, where he lives with his family. His hobbies include playing with his hockey cards and simply being a sports fan – hockey, the Toronto Raptors, and CFL football (thinks Ricky Ray personifies how a professional athlete should act).
If you wonder why he doesn't use his real name, it's because his son – who's also Jim Parsons – wrote for The Hockey Writers first and asked Jim Sr. to use another name so readers wouldn't confuse their work.
Because Jim Sr. had worked in China, he adopted the Mandarin word for teacher (老師). The first character lǎo (老) means "old," and the second character shī (師) means "teacher." The literal translation of lǎoshī is "old teacher." That became his pen name. Today, other than writing for The Hockey Writers, he teaches graduate students research design at several Canadian universities.
He looks forward to sharing his insights about the Toronto Maple Leafs and about how sports engages life more fully. His Twitter address is https://twitter.com/TheOldProf