One of the things I'm coming to appreciate about the work of covering the Toronto Maple Leafs for The Hockey Writers is the great readers who share their thoughts with me by commenting on articles I have written. Some readers who comment agree with my analysis. Many do not and often I am rightfully schooled by other insights I haven't considered.
Related: Maple Leafs' 2020-21 Roster: Who's Staying, Going & Coming?
I just wanted to say thank you for reading and taking the time to comment.
Item One: The 1967 Stanley Cup and the Over the Hill Gang
Yesterday, I wrote a post about the value of signing Joe Thornton, should general manager Kyle Dubas be able to do so. Although there are obviously other well-considered opinions about signing Thornton – other hockey commentators disagree, while I supported that move – I believe a player with Thornton's size, skill, experience, leadership ability, and desire could help this team, even if he is 41 years of age.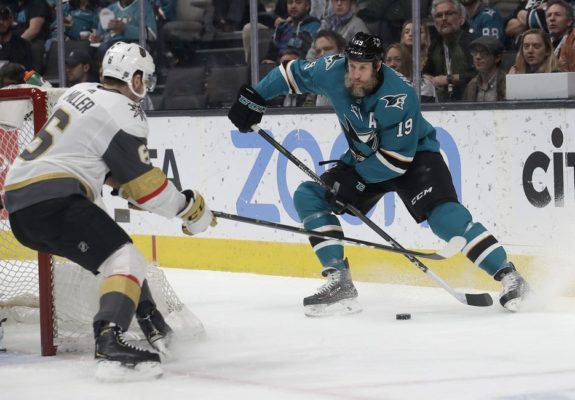 One of my readers reminded me that in 1967, the last season the Maple Leafs won the Stanley Cup, the group of players was called the "Over-the-Hill Gang." It was a group that the polarizing Punch Imlach, who was both coach and general manager, had assembled for the final season of Original Six hockey in 1966-67.
In Game 6 of the Stanley Cup Final against the favored Montreal Canadiens, the Maple Leafs had a 2-1 lead with 55 seconds left to play. For a crucial faceoff in the Maple Leafs end, Imlach sent 42-year-old defenceman Allan Stanley to take the faceoff. Stanley won the draw from Jean Beliveau and George Armstrong scored an empty-netter as the Maple Leafs won the Cup-clincher.
Stanley had this to say after that game, "More than anything else we were just so satisfied. Especially the old guys. Everybody had told us it was over for us. Hockey was changing and we were too old. But we proved them wrong."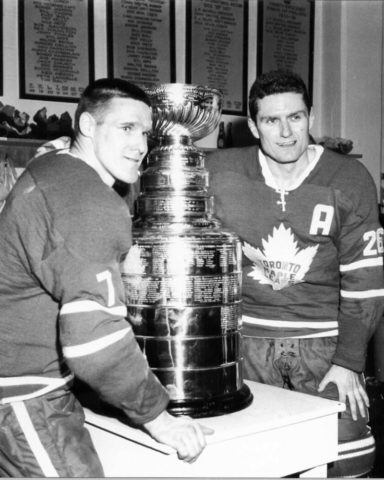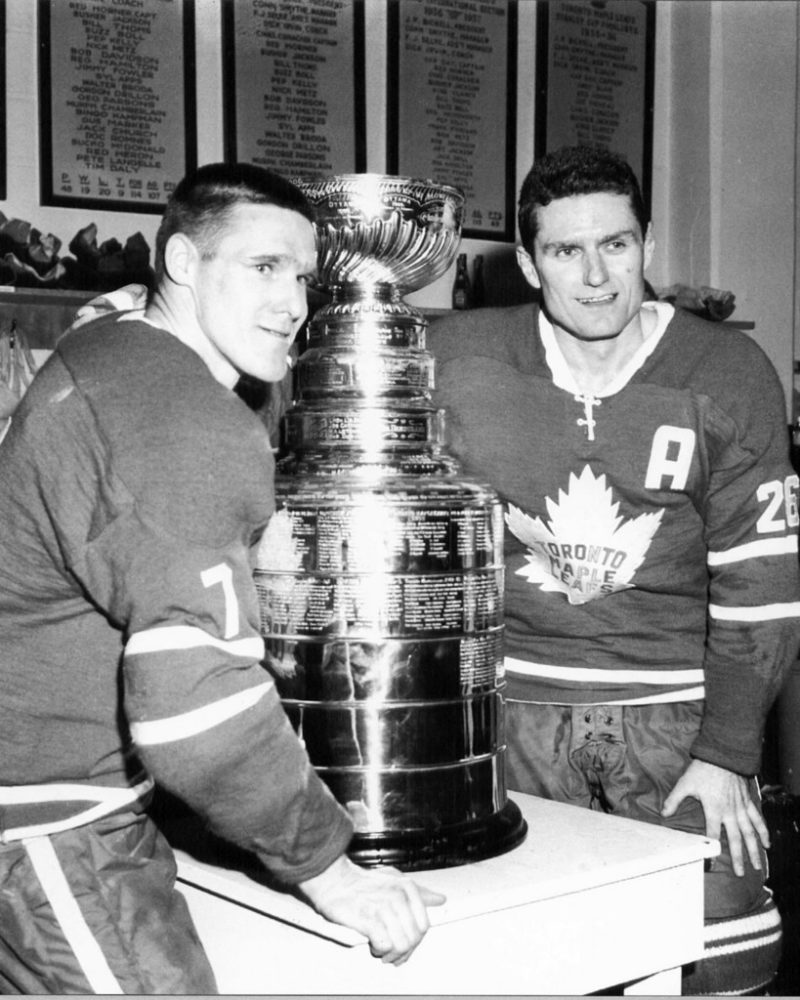 Somehow that seemed fitting given Thornton's age. By the way, goalie Johnny Bower was 41 at the time.
Item Two: Was Pietrangelo Close to Signing with the Maple Leafs?
On Wednesday's First Up with Michael Landsberg and Carlo Colaiacovo, Alex Pietrangelo was interviewed about how close he was to signing with the Maple Leafs during the process of his negotiations. His answer was interesting: he simply didn't know.
Related: Top 15 NHL Power Forwards
Pietrangelo reported that he had his agent Don Meehan take all the phone calls, engage in all the conversations, and work through all the deals. His note to Meehan was to "call him when they've got something to talk about." Pietrangelo's rationale was that he has four kids, and he simply didn't have time to pick up 50 phone calls. He didn't say "some things are more important than others," but you sort of have that impression.
Pietrangelo did say a couple of interesting things on the show. First, part of him will always remember growing up as a kid in Toronto and wanting to play for the Maple Leafs. Second, his parents would have loved it if he would have signed in Toronto. But, as far as knowing if the Maple Leafs had any real interest in signing him, only his agent knew.  
In an earlier post, I had written about St. Louis Blues broadcaster Darren Pang's comment that it was all business for Pietrangelo. Sounds like he was right.
Pietrangelo didn't rule out any team. That said, it was really just a two-team competition. It was the Vegas Golden Knights or the St. Louis Blues.
Item Three: Goalie Aaron Dell Signs One-Year Contract
On Tuesday, the Maple Leafs announced that the organization had signed Aaron Dell to a one-year, $800,000 contract. Last season, Dell was the backup goalie with the San Jose Sharks and will probably become the team's third-string goalie behind Frederik Andersen and Jack Campbell.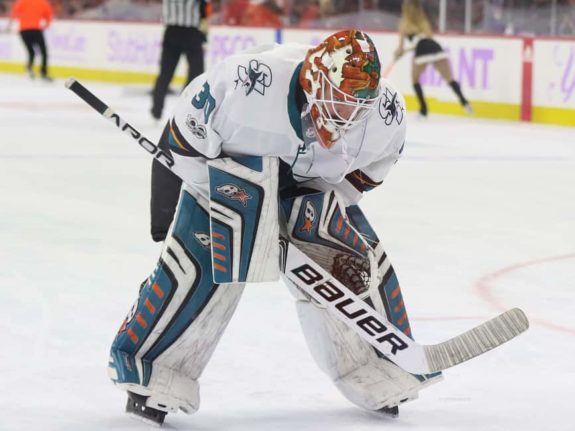 With a poor Sharks team last season, the 31-year-old Dell's record was 12-15-3, with a goals against average of 3.01, and a save percentage of .907.  
Item Four: Wayne Simmonds Was Good Once, Could He Be Again?
One of the big questions in signing Wayne Simmonds is whether he can come close to being the player he used to be. The answer is probably not, because he was a very good power forward in his day. Still, somewhere close to where he was would be a great addition to the team's roster.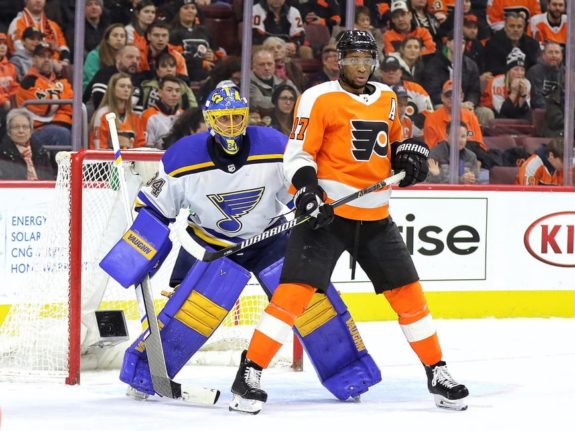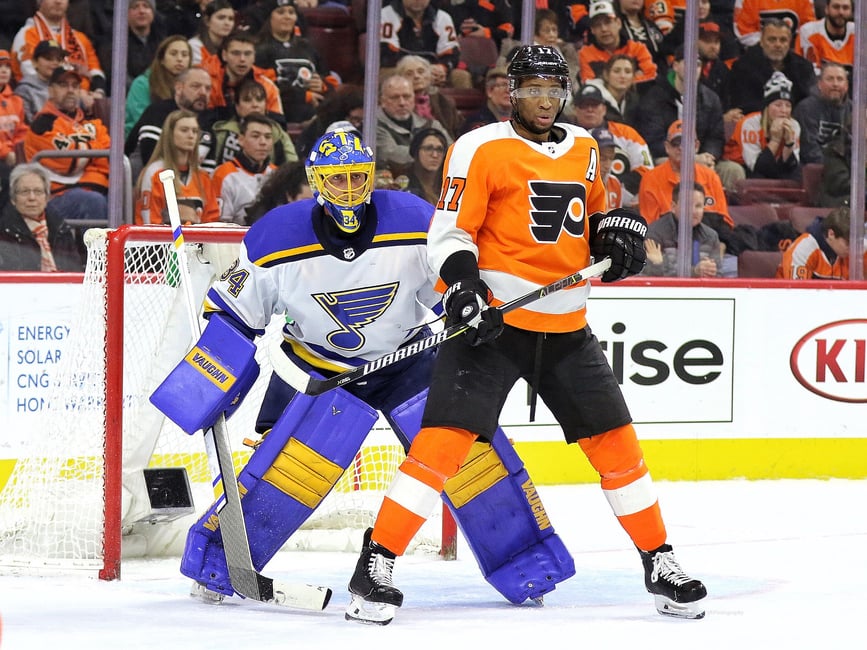 Prior to the last two seasons, Simmonds was a consistent 45-plus point player. In fact, during the 2018-19 season, he scored 17 goals. He's only 32 and he claims to be healthier than he's been during the recent past. There's at least a chance he becomes a solid contributor with the team.
Related: Maple Leafs News & Rumors: Robertson, Hyman, Spezza, & Kapanen
One thing is almost certain, Simmonds will become a fan favorite in the city of Toronto. He gives the team something it hasn't had in quite a while. He's gritty and should add to the team's leadership core. He'll be fun to watch – a bigger, stronger version of Nazem Kadri who was also a fan favorite.
What's Next for the Maple Leafs?
Word today is that Thornton has signed to play in Davos, Switzerland. Ironically, that likely means that he's likely interested in returning to the NHL and will play in Europe to prepare for that chance. Thornton and his family actually live in Switzerland during the offseason and he's been training there.
It's hard to say where the Maple Leafs stand with Thornton. They're up against the upper limit of the salary cap and would need to do some moving to make it happen. That's something fans might want to watch for. Likely, it means that we won't be hearing much about a Thornton signing until much further down the line.
---
---