With the National Hockey League's trade deadline less than two weeks away, The Hockey Writers will be looking at some of the options the Toronto Maple Leafs have as trade bait on their path to rebuilding the historical franchise.
In part one we have the team's top line centre, Tyler Bozak. At 28 years old, Bozak is under contract through 2017-18 and could be a good acquisition for a team looking for a centre with term. With a cap hit of $4.2-million, he'd have a respectable contract for a number two on a team looking for some depth up the middle.
Tyler Bozak: By The Numbers
Playing mostly with his regular mates this season – Phil Kessel and James van Riemsdyk – Bozak's recorded 37 points (16g-21a) in 58 games. While he's struggled defensively – especially in the team's latest slump – Bozak's ability to kill penalties is an underrated ability he brings to the table.
Since the beginning of 2015, the Leafs' forward has only recorded seven points (3g-4a) in 20 games. While it seems like a risk to acquire a forward with these kinds of struggles, a change of scenery could spark a rejuvenation of sorts.
During that 20 game stretch, Bozak's averaged just over 19 minutes of ice time with his numbers dropping over the past two weeks. He does however offer a respectable face-off presence winning 51 percent of his draws and sitting among the top 45 players in the league.
Bozak's been counted on in tough situations over his tenure with the Leafs starting off in the defensive end just over 50 percent of the time. With that being said, in 5-on-5 close situations, Bozak only wins about 40 percent of his defensive end draws. But that's not all that the former free agent signing brings to the table.
The Extras
Playing on a line with Kessel and van Riemsdyk over the past couple of season, Bozak's been able to show off his net-front presence as well as his ability to control the puck around the boards.
Bozak hasn't been able to hit the 50-point plateau in his six year career with the Leafs (coming close in 2013-14 with 49 points), but his ability to stay in the lineup and play some valuable minutes makes him a good commodity for a team looking for a second or third line centre.
When it comes to playoff experience, the Leaf forward hasn't seen much action. While he only brings five games of playoff experience, the loss to Boston in game seven of the 2012-13 playoffs gives Bozak post-season experience that some players will never understand.
Of course nobody wishes to go through that kind of devastating loss, however, the growth of character that accompanies it surely gives Bozak an edge for the next time he sees playoff action.
Possible Landing Spots
Teams looking to add playoff depth could be on the look out for a player like Bozak. While his current contract situation may have some GMs questioning the need for him in the long run, team's like the Montreal Canadiens and general manager Marc Bergevin might be intrigued by a player that won't go running for the hill once their season is done (cue Thomas Vanek).
With the middle position one of their weaker spots (Plekanec, Desharnais, Eller and Malhotra), Bergevin could look to add Bozak with a long-term plan in place.
While the Devils seem to be buyers heading into the deadline, Bozak might be a fitting piece for a team that is also looking to sure up their centre position behind Travis Zajac. Finally, don't be surprised to see the Dallas Stars shopping around for a middle man after they lost their top scorer Tyler Seguin and remain within arms length of a playoff spot.
Bozak's future with the Leafs will rest on the willingness of other GMs to take on a multi-year contract as well as the returns expected by the blue and white.
What's Being Said
Rob Longley of the Toronto Sun wrote earlier this month that "the latest rumblings have centre [Bozak] on the menu of available Leafs players." He explains how Bozak was on the verge of a  career season prior to the Leafs cold streak.
Thomas Drance from The Leafs Nation echoes TSN Insider, Darren Dreger, while discussing the potential of Leafs players being traded. In the edition of Insider Trading, Dreger points out that there is a 60-percent chance that the Leafs' centre is traded prior to the March 2 deadline.
For all the Leafs news leading up to the deadline and all season long, subscribe to THW's Maple Leafs Weekly Digest here.
You can also follow Andrew on Twitter at @AndrewGForbes or his THW column at @Tape2TapeTHW.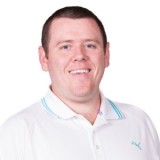 Andrew is in his 8th year reporting for The Hockey Writers covering the Toronto Maple Leafs. He began his broadcasting with CBC's Hockey Night in Canada team as well as being part of their coverage of the 2014 Winter Olympic Games in Sochi. He's the former play-by-play voice of the London Jr. Knights for Rogers TV and currently hosts the Sticks in the 6ix podcast. You can follow him on Twitter at @AndrewGForbes.