Updated: 2000 EST, 17 Dec
Mike Milbury, assistant coach of his son's peewee Boch Blazers, is facing charges of assault resulting from an altercation between his son and a player from Boston Junior Blackhawks.
The 59-year-old Milbury is almost impossible to ignore in the hockey world. As an NHL player, he's climbed into the stands to fight with fans, as a GM he's made some of the most talked-about trades, and as a fiery and controversial commentator with NBC and CBC, Milbury is a walking talking point.
Now, he's in the middle of yet another controversy, charged with assaulting a 12-year-old boy during an outdoor Winter Classic-style game on December 9 in Brookline, Massachusetts.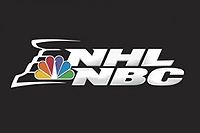 As reported by the Toronto Star, one spectator said "Daddy Milbury erupted like a a volcano, screaming obscenities after his son's run-in with the Blackhawks player."
Milbury's lawyer, Daniel Rabinovitz paints a different picture, stating that "Milbury denies any allegations that there was an assault of any kind. He simply intervened in an altercation between his son and an opposing player."
As reported by the Boston Globe, a parent reported the incident on December 10, and Brookline police are now seeking charges of assault and battery on a child, threatening to commit a crime, and disorderly conduct.
Milbury will appear before the a clerk magistrate at Brookline District Court, who will determine if the charged will be pursued.
No one was punched, kicked, or assaulted in any way." Mike Milbury to Boston Globe writer Kevin Dupont
Allegedly, the victim threw Jake Milbury to the ice to trigger the events. According to Paul Coknios, owner of the Blazers, said that his understanding is that "Mike picked the boy up and said, 'What did you say to my son?'…it was an incident where I think everybody was trying to help out and get kids out of the way because there was a scrum going on. I think it spilled over from the game because this one boy I heard was antagonizing Mike's son during the game. Mike asked the other coach several times to please have him stop and nothing was done. So, I think it spilled over to this."
In an interview that lasted two hours, Milbury spoke with Boston Globe writer Kevin Dupont following the breaking of the story. In that conversation, Milbury stated that "No one was punched, kicked, or assaulted in any way. I know the 'Mad Mike' image that I have and all that. I love the game, I'm passionate about it, but I don't smack kids around. I grabbed the other kid by the sweater to stop a fight and, yeah, I swore at him. That's it. That's what I did."
Until the matter is resolved, Milbury will not be appearing on either NBC or CBC.