Injuries are something no one can predict and no one can prevent. They are bound to happen in professional sports with the risk increasing greatly in contact sports such as hockey and football. The Minnesota Wild have always had key players injured (Marian Gaborik's entire tenure) but the 2017-18 season was extremely brutal for the organization.
It seemed like everyone went down at some point during the season for the Wild. As soon as someone would get healthy, another player would go down. It was excessive and made the season that much more difficult for a team trying to reward their loyal fan base with a Stanley Cup or at least a deep playoff run.
Zach Parise
The Wild were left without their star forward, Zach Parise to start off the season as he required back surgery that resulted in him missing the first 40 games of the season. That is certainly not good news for a team devoting much of their salary cap space to a single player. He wasn't the same player for the first few games of his return as he was playing catch up to all the other players in the league already in mid-season form.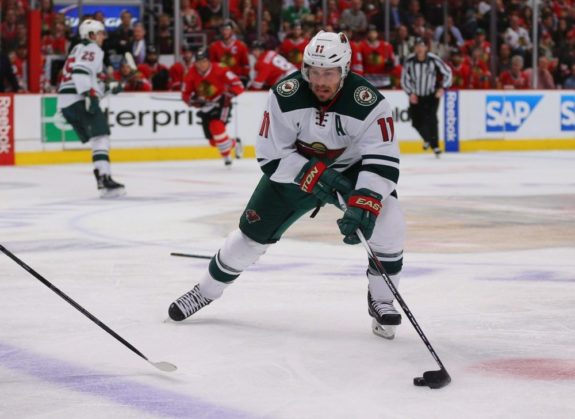 However, Parise eventually got hot and was able to finish the season strong resulting in 15 goals and nine assists. He took that scoring power into the playoffs, mustering another three goals in three games. A broken sternum quickly changed that and took him out for the remainder of the playoffs. It was a tough pill to swallow, but it's only fitting for the season to end the way it started.
Related: Wild's Zach Parise Is on Fire
Ryan Suter
Ryan Suter is one of the hardest working and most consistent defenseman in the NHL today. He regularly nears 28-30 minutes ice time every game and continually plays almost all 82 games in a season. That's what made his fractured ankle so tough to accept as it ended his season short. Suter managed to play in 78 games before the injury and was in the midst of a career year posting six goals, 45 assists, and 51 points.
Devan Dubnyk
The Wild lost their two most expensive players for extended periods this year, so it isn't possible for another key player to lose time, right? Devan Dubnyk was out week-to-week with a lower-body injury. Luckily the Wild had a quality backup with Alex Stalock so the loss of time wasn't as devastating as it could have been. The only positive about the injury is that the Wild should remember it and always keep a quality backup in case a more serious injury ever occurs, because losing a starting goaltender for an extended period of time can ruin a season.
Luke Kunin
Remember when the Wild waived Chris Stewart in order to call-up Luke Kunin from the Iowa Wild? Kunin managed to post two goals and two assists in 19 games before injuring his knee and being placed on injured reserve. The Wild lost a fan favorite and a guy that could have significantly aided the Wild in the playoffs (still wouldn't have won) with some hits and solid offensive game to put Kunin on the active roster.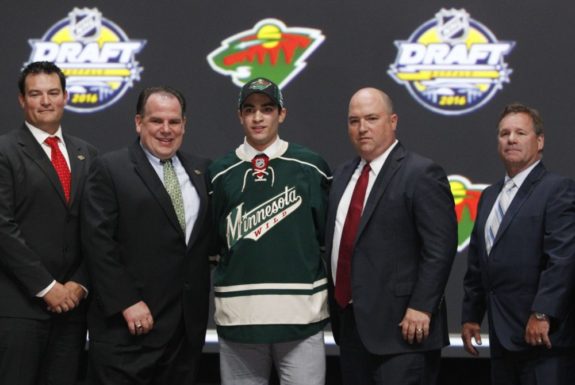 If Kunin had at least remained healthy, the Wild would have had an opportunity to see their young prospect in some very important games. Unfortunately, nothing panned out with this move. Hopefully, Kunin will be healthy in time for the start of next season. If he had avoided injury he would have most likely earned himself a roster spot already but it is still likely he will be skating with the big club next year.
Nino Niederreiter
Nino Niederreiter was signed to a five-year, $26.25 million contract this past summer. Niederreiter missed a total of 19 games on the year from multiple injuries that included a high ankle sprain and a fractured fibula.  The injuries are not his fault but they completely destroyed his season and made the brand new contract look like an eye sore.
Niederreiter finished the season with 18 goals and 14 assists with a healthy plus/minus of plus-14. In the playoffs it was much worse as he played in five games with no points and a plus/minus of minus-four. He easily had one of the worst years of his young career and the injuries can only be blamed for so much. The Wild struggled with him out so they will need Niederreiter to return to his old form after a disappointing season.
Jared Spurgeon
Not only did the Wild lose their best defenseman with Suter, but they also lost Jared Spurgeon for a total of 21 games due to a hamstring injury. The injury happened during a 5-1 loss against the Colorado Avalanche and it was right at the tail end of the regular season. Spurgeon was luckily able to come back for the playoffs but he wasn't the same player. Part of that can be attributed to Spurgeon returning to find Suter out of the lineup.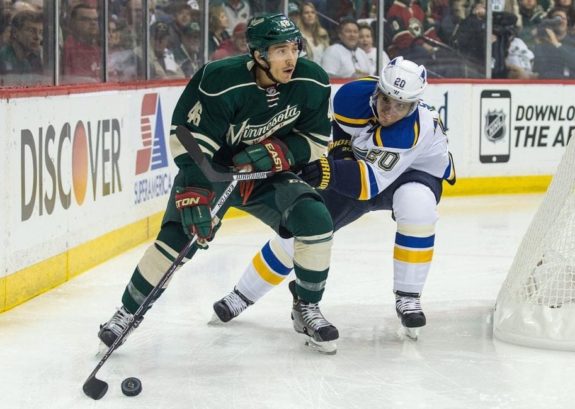 Spurgeon finished the regular season with nine goals and 28 assists in 61 games but only managed a single assist in five playoff games. His goals during the regular season came at crucial times with three power play goals, two game-winning goals, and one overtime goal. Losing him for any amount of time hurts more than almost any other player on the Wild roster. Most likely his play suffered in the playoffs because he was forced to nurse the injury back while others are playing intense playoff hockey. For that reason the playoffs are not the best time to return from injury.
Charlie Coyle
The season started with a bang for the Wild, literally before the home opener Niederreiter, Marcus Foligno, Mikael Granlund, and Charlie Coyle were already injured. Coyle's injury here was the most severe as he missed 16 games due to having surgery to repair a broken leg. He put together a solid campaign of 11 goals and 26 assists after the injury but it still wasn't the season the Wild had been hoping for. The worst part about Coyle's injury though was that it came from a shot from his own teammate Spurgeon. Before the home opener the Wild were already privileged with seeing what their season would become.
Jonas Brodin
Most teams don't lose their top two defensemen for substantial time in a single season, but losing three of your top four? Unheard of. That didn't stop Jonas Brodin from getting a broken hand back in February. The injury only cost the Wild defenseman nine games, but the ridiculousness of the season was mounting.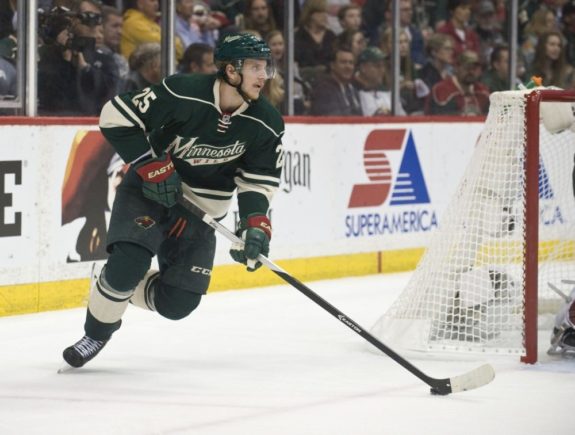 Brodin did finish the season with the best plus/minus on the team finishing with a plus/minus of plus-23, beating second place Matt Dumba by plus-eight. That's certainly the type of player you don't want to lose for any amount of time.
Injury Filled Year
In total the Wild lost four forwards, three defenseman, and one goaltender for substantial portions of the season. Guys like Foligno and Granlund were injured too during the year but their injuries kept them off the ice for only five games total each and in a contact sport like hockey, that's more than acceptable. Looking back at all the injuries it is very impressive that the Wild even found a way to clinch their sixth straight trip to the postseason. It might have been an early exit, but Minnesota overcame severe adversity and for that they should be proud.