In a twisted bit of irony this week, Carey Price took a slap shot off his face mask in the same game the Habs welcomed Phillip Danualt back to the lineup.  Danault, fans will recall, missed 15 games with a concussion after he took a slap shot to his head. Price stayed in the game after the shot, and the Habs went on to lose to the Philadelphia Flyers. He is out indefinitely after suffering a concussion on the play. This news broke the same day, Stu Cowan reported Shea Weber is out for the rest of the season with a foot injury.
The Canadiens are bruised, battered and broken with more than twenty games left in this garbage fire of a season. This might not be bad news.
Weber Out for the Season
Defenceman Shea Weber has six goals and 16 points in 26 games this season while averaging 25:21 of ice time per game. However, he hasn't suited up for the Habs since the outdoor game back in December.  Weber has missed the last 25 games and 31 overall this season. While he started skating as part of his rehabilitation from a foot injury, suffered early in the season, he was not comfortable in his skates. He is out for the rest of the season with a foot injury.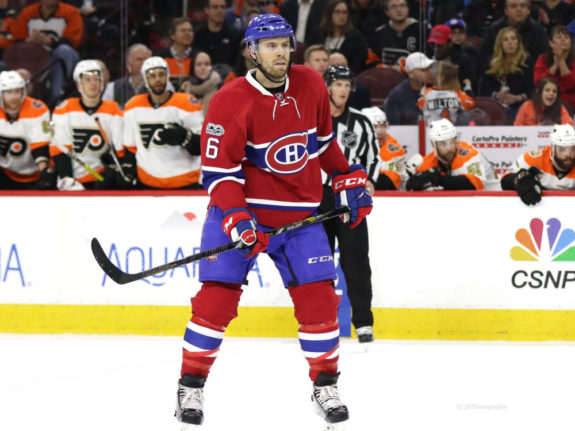 Following the diagnosis of Shea Weber's injury, it was our belief that after a comprehensive rehabilitation protocol under the guidance of our medical team, Shea would be able to return to play this season," Dr. Paul Martineau, the Canadiens' orthopedic surgeon, said in a statement released by the team. "Unfortunately, after extensive efforts to heal Shea's injury, progress has not been made as expected. After further exams, and a consultation on Wednesday in Green Bay, Wisconsin with specialist Dr. Robert Anderson, and with Shea's approval, it has been determined that he should undergo surgery and will be out for the reminder of the season. Our medical group will work with Shea to ensure he is pursuing the best course of treatment moving forward, and we expect him to make a full recovery and be ready for the start of training camp next season. The length of his recovery will be determined following surgery, which will be performed by Dr. Anderson.
Shea Weber's season is over. https://t.co/BylK92ppQY

— Global Montreal (@Global_Montreal) February 22, 2018
Carey Price Injured Again
Carey Price missed practice following the Philadelphia road game in which he took a shot off his facemask. While he appeared to be in pain after getting hit by a shot from Shayne Gostibehere in the second period, Price stayed in the game. He is out indefinitely after suffering a concussion on the play.
Carey Price out indefinitely with concussion https://t.co/znjkJs7h88

— Canadian Refugees (@canadarefugee) February 22, 2018
The 2017/18 season has been one of Price's worst of his career. Of the 38 NHL goaltenders who have started 20 games or more, Price ranks 33rd in save percentage (.904), 31st in goals-against average (2.98) and 28th in wins (15) through Feb. 20, 2018. Few fans will be surprised. Is this a 10 million dollar goalie?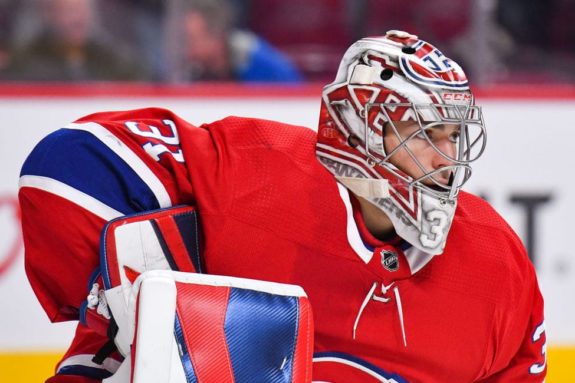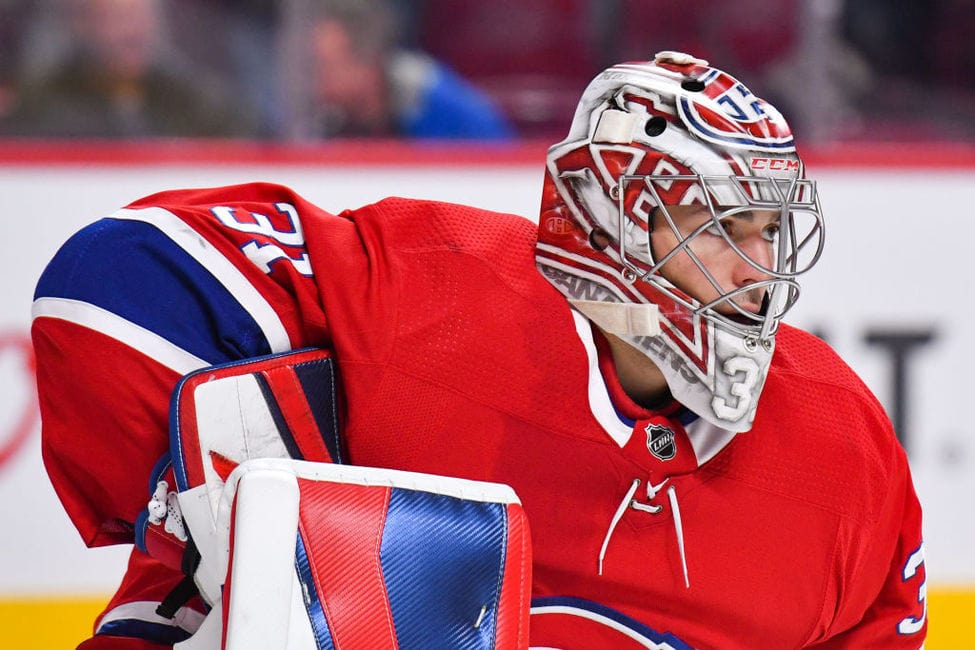 While Price has been better since the new year, the memory of the issues in the first half of the season is hard to erase. As Marc Dumont suggests:
When Price's eight-year, US$84-million contract extension kicks in next season, Canadiens general manager Marc Bergevin better hope that his goalie returns to all-star form as soon as possible…
Bruised, Battered, and Broken
While the injuries described above are of significant concern, they aren't the only ones. Both Andrew Shaw and Ales Hemsky are both out of the lineup. Shaw has missed 5 weeks with a lower-body injury. Some suggested Shaw was nearing a return this week after he practiced in both a contact and a non-contact jersey. It now appears he is unlikely to return to the lineup before the Feb. 26 trade deadline. Ales Hemsky (remember him?) has also been out of the lineup since Oct. 21. There is no timetable for his return.
Perhaps the most bruised, battered and broken in Montreal are Habs fans. Most have completely lost faith in Marc Bergevin. Many are concerned about whether Geoff Molson has a plan to right the ship. More importantly, they have to watch a team sleepwalk its way through the end of the season with a roster that looks like a collection of pothole patches on the Turcotte Exchange.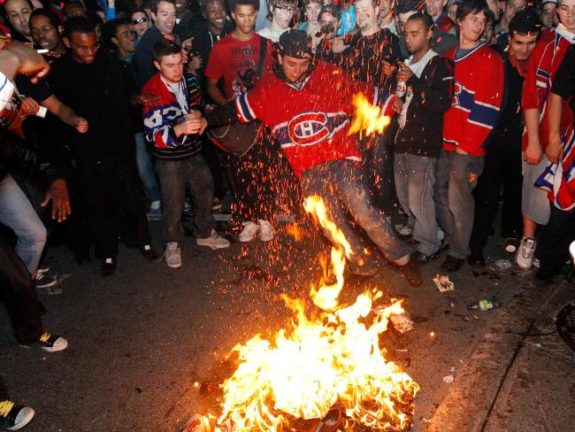 Searching for Silver Linings
If there is a bright spot during these dark days in Montreal is that the more the Habs lose, the better the odds that they can secure a high draft pick. As of today, the Canadiens have a 28.6% chance of securing a top three pick at the June 22 draft in Dallas, Texas. While they have only a 9.5 % chance of securing the number one pick, every loss increases their odds. Indeed, if each team was afforded a pick based on their need, Rasmus Dahlin would end up in Montreal. Despite Marc Bergevin's protestations to the contrary, this a blue line which has been ripped apart and stuck back together with masking tape. You know, the old, cheap kind.
Dahlin, the 17-year-old Swedish defenceman is a generational talent and projected to go first overall. He has been compared to Erik Karlsson and Nicklas Lidstrom and would solve a few problems on the roster. Dahlin can skate, has an offensive upside, and would slot in perfectly beside Shea Weber.
After a season like this, Habs fans are allowed to dream.
Criminologist by training. Hab fan for life. Aspiring Beer League hockey star.