Despite the first-round loss to the Philadelphia Flyers, the Montreal Canadiens had a fairly successful 2020 postseason. It wasn't due just to how they pushed the heavily favored Flyers to the limit in a close six-game series, though. It was the experience gained on the part of many of their youngest players, with eight in all reaching the playoffs for the first time.
In fact, as a result of the preliminary round upset over the Pittsburgh Penguins, every single player in the projected opening-night lineup has technically won a series, with exception to newcomer Alex Romanov.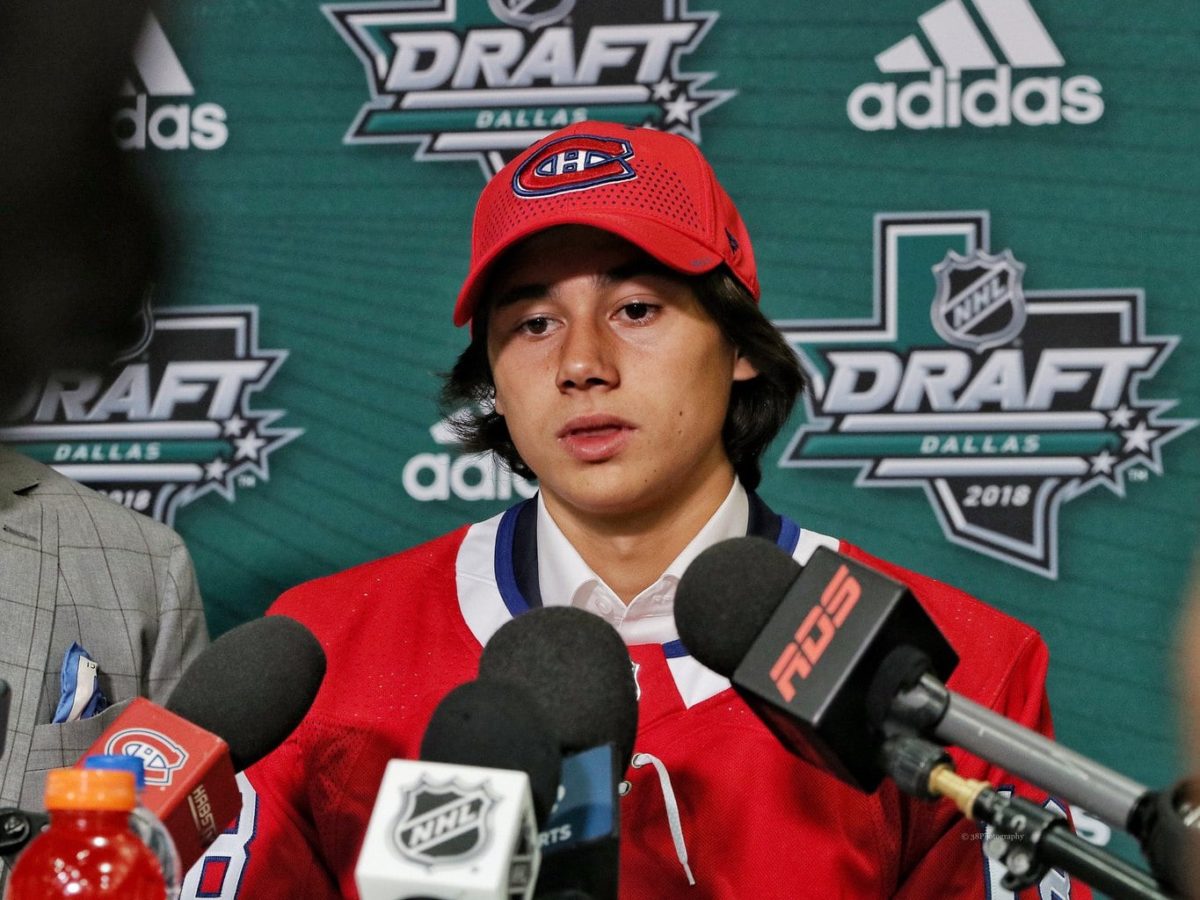 Not permitted to actually play, Romanov was still with the Canadiens this postseason, though. In any case, here are the eight, ranked in order of their importance to the Canadiens moving forward:
Charles Hudon and Max Domi
Charles Hudon's first taste of playoff action was probably bittersweet. They were probably the last games he'll play with the Canadiens, as he opted to sign in Switzerland's National League, instead of continuing on in North America, where he likely would have been seen as an American Hockey League option only for the Habs. Even though Hudon's still a restricted free agent, general manager Marc Bergevin had tried to trade him.
Bergevin evidently failed to see a viable future for Hudon in the organization, which is understandable. The forward's stock has dropped exponentially over the last few seasons.
Bergevin did manage to trade Max Domi, who also fell out of favor with the Habs. Of course, Domi, as a 72-point scorer in 2018-19 for the Canadiens, carries with him a much more impressive pedigree and Bergevin was able to strengthen his forward corp's right side in exchange for the center/ left-winger by acquiring Josh Anderson from the Columbus Blue Jackets. While Domi effectively fell to the fourth line during the playoffs, Anderson at the very least promises to get a start in the top six and have a huge impact there, at least on paper.
Brett Kulak
Bergevin may still yet trade defenseman Brett Kulak, as he's the likeliest option to be dealt for cap relief, considering the team is right up against the ceiling. Jeff Petry's most common partner on the second pairing, Kulak can still be of value, especially considering his fairly impressive postseason performance. However, with the signing of Joel Edmundson, there just isn't room on the Canadiens for the still-NHL-caliber defenseman.
Alex Belzile
Alex Belzile realistically projects as a 13th forward for the Canadiens… at best. More realistically, Belzile will be a call-up in case of injury.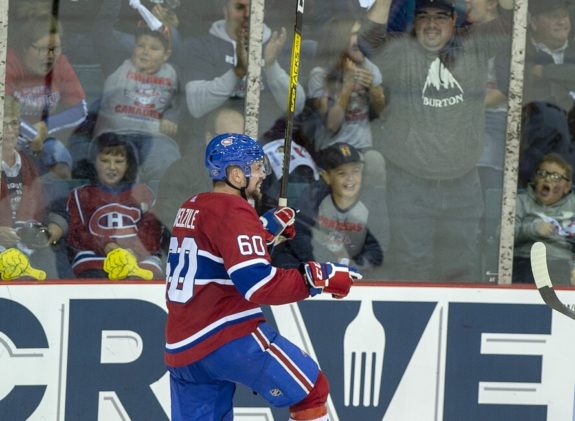 As a 29-year-old, whose first six NHL playoff games this past postseason doubled as his first NHL games ever, Belzile would undeniably make as much as possible of any opportunity thrown his way. However, with the added depth Bergevin signed on, he's unlikely to get much else aside from a starring role with the Laval Rocket.
Jake Evans
It's really between Jake Evans and Ryan Poehling to fill the hole as the team's next fourth-line center. In the interest of full disclosure, if Poehling defies the odds to secure the roster spot, he would join Romanov as the only Canadiens not to have earned playoff experience yet. Regardless, it's a long shot, due to several factors. Long story short, Evans is simply further along in his development and has gained greater traction with the Habs' coaching staff for now, with Poehling carrying with him greater expectations as a former first-round pick. Poehling will get his chance, but Evans' is now for all intents and purposes.
Victor Mete
Victor Mete is admittedly one possible option to become the Canadiens' next seventh defenseman. However, he's listed higher than Evans here for the simple reason that he has more upside.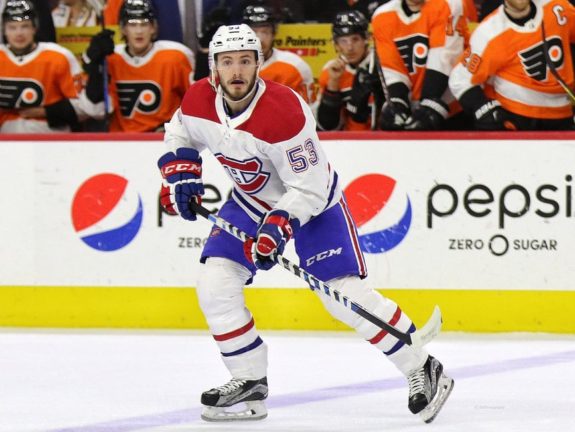 At one point not too long ago, Mete was seen as untouchable, which is obviously no longer the case, but he has a lot to offer as a 22-year-old, who, as recently as last season, played semi-regularly on the top pairing with Shea Weber. As a left-handed offensive-minded defenseman, Mete is also a potential weapon on the power-play, with shutdown d-man Ben Chiarot and the since-traded Mike Reilly ranking Nos. 3 and 4 on the team in terms of power-play ice time per game (Petry, Weber).
Jesperi Kotkaniemi
After a sophomore season to forget, center Jesperi Kotkaniemi came alive during the playoffs. In fact, after scoring eight points in 36 regular-season games, he halved that total in just 10 postseason contests, by scoring a co-team-leading four markers, several of which showed a willingness on his part to go to the dirty areas on the ice and drive to the net.
Of course, the hype surrounding Kotkaniemi is still very much about his skill level. As a third-overall pick, Kotkaniemi was selected in the hopes of becoming the Habs' No. 1 center of the future. That can still happen as he's just 20 years old, but he does admittedly have Nick Suzuki standing in his way.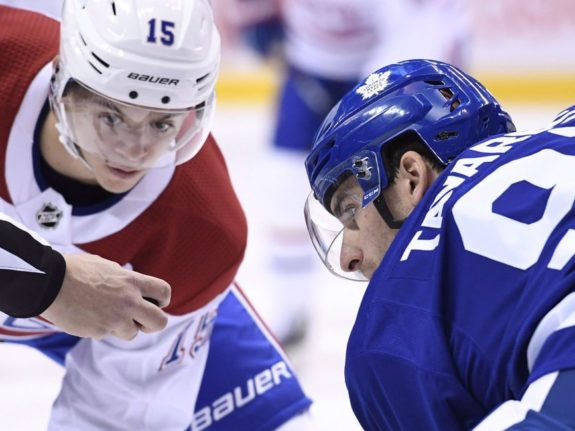 One tidbit to take into consideration: Kotkaniemi is as old now as Suzuki was back at the start of last season. It can only be seen as a positive sign considering Kotkaniemi's two seasons of experience so far and Suzuki's success as a rookie in 2019-20.
Nick Suzuki
Suzuki was the other Hab to score four goals this past posteason. The difference relative to Kotkaniemi is Suzuki added three assists to also co-lead the team in points (Jonathan Drouin).
Granted, there's another difference in that, in so doing, and effectively helping to drive the play whenever he was on the ice, Suzuki made a pretty good case to continue centering one of the top two lines on the team at just 21 years of age. "Continue" because, put simply, Suzuki actually played more between Tomas Tatar and Brendan Gallagher on the Habs' No. 1 line than Phillip Danault these past playoffs.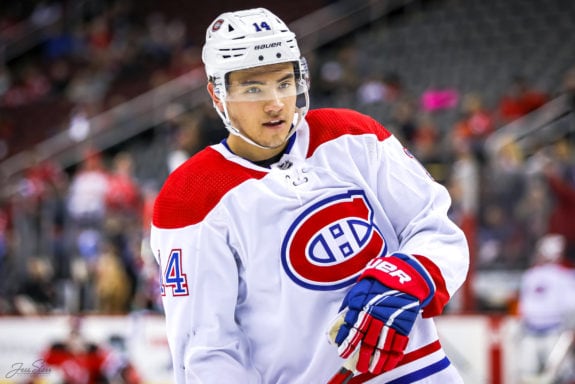 It's a trend that might very well not continue, with Suzuki potentially set to center Drouin on the second line based on the chemistry they displayed during the postseason, albeit over a small sample size. Even if that chemistry doesn't rematerialize Suzuki has established himself as a primary scoring option, as the team's fifth-leading scorer last regular season. Looking at his postseason, he's poised to build on that performance moving forward.
---
---