Montreal Canadiens training camp started this week, meaning the Habs are in focus once again… as if they were ever out of it in this hockey-mad town. With the start of the 2017-18 season coming up fast, here are the top five of 61 attendees to keep an eye out for:
5.  Martin Reway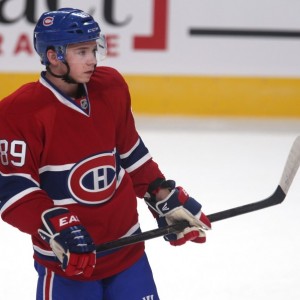 Arguably the top Canadiens prospect at the annual NHL rookie tournament, projected-top-six-forward Martin Reway is in the process of a comeback attempt at just 22 years of age. This after he missed the entire 2016-17 season due to a "viral disease."
Inspirational stories come and go in this league, so it's hard to pull on heartstrings too much with this one, especially considering his age. He's potentially still got his entire career ahead of him. Let's hope so.
4.  Karl Alzner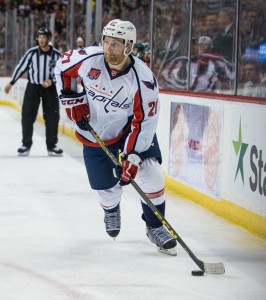 Defenseman Karl Alzner was general manager Marc Bergevin's big free-agent acquisition. So, it stands to reason many eyes will be on him to see a) what he can do and b) with whom he's likely to line up. With Bergevin himself describing Alzner as a top-four, it stands to reason the best place for the stay-at-home d-man is beside Jeff Petry on the second pairing. However, with a lack of depth on the left side, it could very well be beside Shea Weber.
3. Charles Hudon
When Bergevin traded forward Sven Andrighetto to the Colorado Avalanche at the trade deadline, he defended the move because of the presence of players like Charles Hudon in the system.
"We felt comfortable moving Sven because of what we believe players like Charles Hudon can do for us down the road." – Marc Bergevin

— Canadiens Montréal (@CanadiensMTL) March 1, 2017
The implication is of course that Hudon has the inside track to a roster spot with the team sooner rather than later. Granted, that would be hard to do this coming season, with Bergevin having signed arguable dead weight in the form of players like Ales Hemsky, Mark Streit and, ironically, the player he got in exchange for Andrighetto, Andreas Martinsen.
Martinsen may very well (have to) be the odd man if Hudon is to make it, which should make for an interesting storyline to follow over the next few weeks.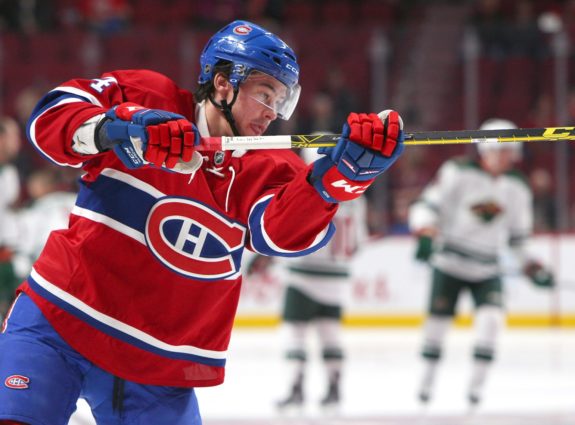 2. Jakub Jerabek
While Jakub Jerabek is far from guaranteed to make the team or even stay in North America, the signee from out of the Kontinental Hockey League looks, on the surface, like the best option to play with Weber.
Jakub Jerabek is protected by a european assignment clause if he can't make the team in Montreal.

— Renaud Lavoie (@renlavoietva) May 2, 2017
With Weber being a defensive defenseman (with serious offensive prowess on the power play), logic would dictate he play with someone who can help get the puck out of the zone as fast as possible, and, not, say, someone like Alexei Emelin, who, uh, can't.
Crazy how one can so easily come to that conclusion. It only took ex-head-coach Michel Therrien… well, he's probably still figuring it out.
In any case, excluding Alzner, Jerabek is in a dogfight to earn a spot with players like Joe Morrow, David Schlemko, Brandon Davidson and Mark Streit. So, there's not a lot to see there. Jerabek takes the No. 2 spot pretty much by default… were it not for the unbelievable fact that he could very well also be the team's No. 2 defenseman this fall with few people in Montreal having seen him in action yet. This is their chance.
1. Jonathan Drouin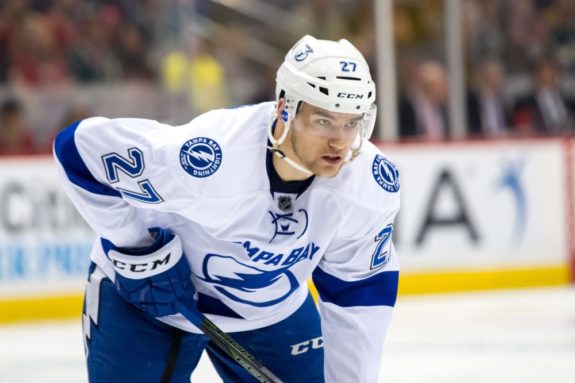 This is no contest. Jonathan Drouin takes the No. 1 spot by a landslide. As the team's projected No. 1 center, following comments made by management at the team's golf tournament earlier this week, Drouin is firmly in the spotlight. He has all the tools to become a premier playmaker and offensive force in general for the Canadiens.
Alzner and Jerabek may have been Bergevin's major free-agent acquisitions from this summer, but he made the biggest splash acquiring Drouin for blue-chipper Mikhail Sergachev.
Immediately signing Drouin to a six-year, $33 million deal, Bergevin made his commitment to the 22-year-old forward clear. As a local boy, Drouin has instantly become one of the faces of the organization. Many fans will be getting their first real glimpse in the coming days.