From the start of the 2018 NHL draft to free agency, there has been a considerable amount of change in the NHL and there are a number of teams that are drastically different. But which teams have made changes for the better? And which teams have improved the most for the 2018-19 NHL season?
5. Toronto Maple Leafs
It's obvious that by landing the top free agent available this summer that the Toronto Maple Leafs would be on this list. John Tavares is a game-changing player and a top center on any team in the NHL. By adding Tavares the Maple Leafs have cemented themselves as being one of the top offensive teams in the league. They have also upgraded their center depth to one of the best in the NHL with Tavares, Auston Matthews and Nazem Kadri down the middle.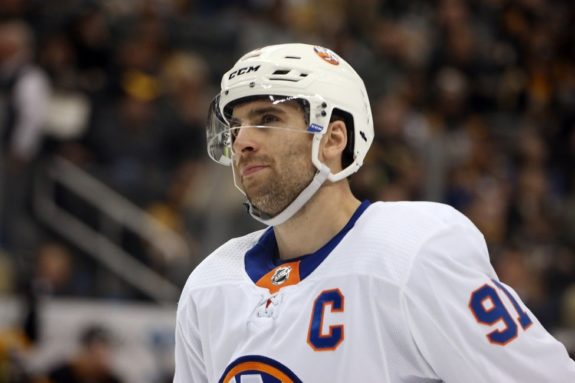 Unfortunately, besides Tavares, the Maple Leafs haven't done much of note aside from a few depth signings. They also lost two significant players in James van Riemsdyk and Tyler Bozak. The addition of Tavares will negate the loss of Bozak, but van Riemsdyk's power-play prowess and ability around the net will be hard to replace. It seems that the organization is hopeful that an internal replacement can be found from the Toronto Marlies.
4. Carolina Hurricanes
The Carolina Hurricanes always seem to be the team that is most often predicted as a playoff team, but they seem to always fall short. This year the Hurricanes made a big splash with a trade with the Calgary Flames for Dougie Hamilton and Micheal Ferland in exchange for Elias Lindholm and Noah Hanifin. The most important part of the trade was Hanifin for Hamilton. Although the Hurricanes give up a younger defenseman that still has plenty of time to improve, they do get a well-established right-handed defenseman in Hamilton, who has a better offensive game.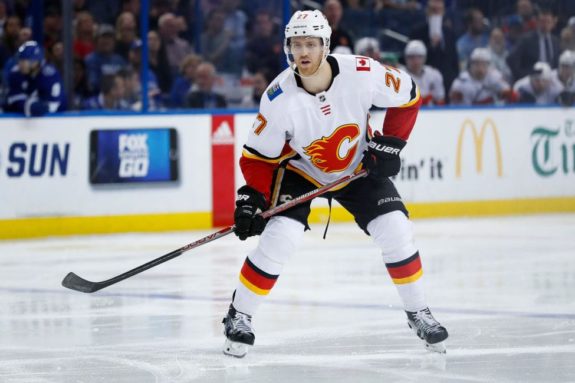 They also added to their already amazing defensive core by signing Calvin De Haan, who will help round out their left side. They also addressed a team weakness in net by signing Petr Mrazek to presumably back up Scott Darling, who had a terrible season. Neither have really shown themselves as being a true number one goalie, but hopefully, the Hurricanes can finally get back into the post-season by having two goalies balance the workload.
And it would be neglectful to not mention Andrei Svechnikov, who the Hurricanes drafted second overall at the 2018 draft as he will likely be a big part of their offense this upcoming season.
3. Calgary Flames
And now to the other side of the trade, the Calgary Flames, who have been in desperate need of a shake-up. The Flames get a bit younger by adding Hanifin who's still just 21 years old. He came into the NHL immediately after being drafted and has continued to improve each season. Hanifin will be a player that ultimately makes the Flames a better team in the long run.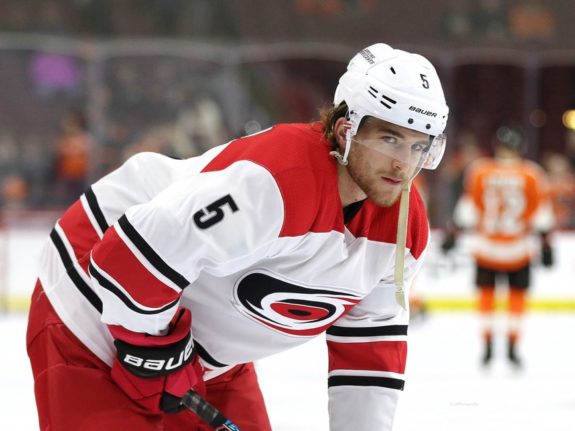 The only problem is that he's a restricted free agent and has yet to be signed. With Calgary only having about $4.5 million in cap space it means that the Flames might need to make another move to fit his eventual new contract under the cap.
The Flames also got Lindholm out of the deal. He's been a consistent 40-point player but has yet to push his game to the next level. He's still only 23 years old and a change of scenery could be just what he needs.
Then, in free agency, the Flames went out and added Derek Ryan and James Neal. These are both two great additions that help to round out Calgary's offense as they have depended heavily on Johnny Gaudreau to win them games.
2. Arizona Coyotes
The Arizona Coyotes were busy again in the offseason with trades and signings, and if they can replicate their play near the end of the season, they should be a playoff contender.
The Coyotes once again made their yearly trade in taking on a bad contract and getting a good young player in return. This year the Coyotes got Vinnie Hinostroza from the Chicago Blackhawks as part of a deal to take on Marian Hossa's contract. It'll be interesting to see how Hinostroza does with such a young team around him and the possibility of earning more ice-time.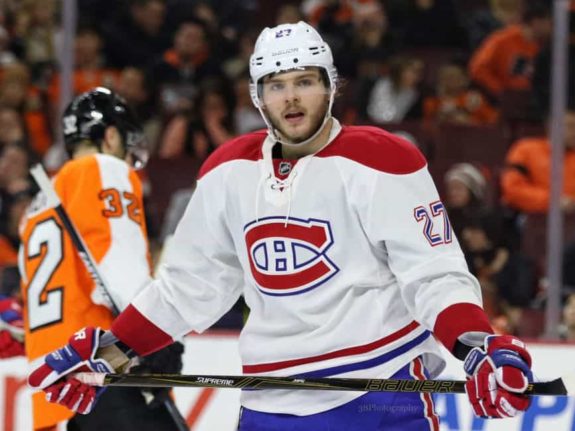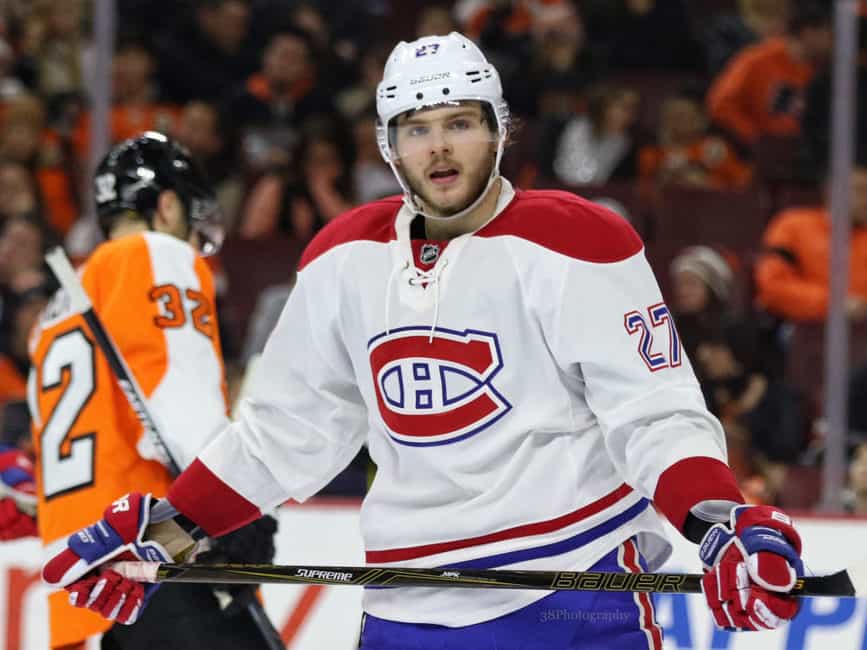 The other big move Arizona made was trading Max Domi to the Montreal Canadiens for Alex Galchenyuk. Although Montreal might see this as a pair of wingers, the Coyotes see a center in Galchenyuk. He has been bounced around the lineup and in and out of the center position for years by Montreal. If he can prove himself as a center then Arizona will have made a fantastic trade to significantly upgrade their center depth.
In free agency, the Coyotes added Michael Grabner who has turned himself into quite the affordable goalscorer. This is a great pickup by the Coyotes as they finished second-last in goals in the NHL last season. Adding a 20-goal scorer to their lineup will be a significant help to their offense.
1. St. Louis Blues
The St. Louis Blues made significant additions to their forward group this summer from free agent signings to trading for Ryan O'Reilly. With the O'Reilly trade, the Blues added one of the top two-way centers in the league and have bolstered their center depth. It cost them a first and a second round pick and up-and-coming prospect Tage Thompson, but the Blues were able to move the contracts of Patrik Berglund and Vladimir Sobotka which allowed them to take on O'Reilly's cap hit of $7.5 million.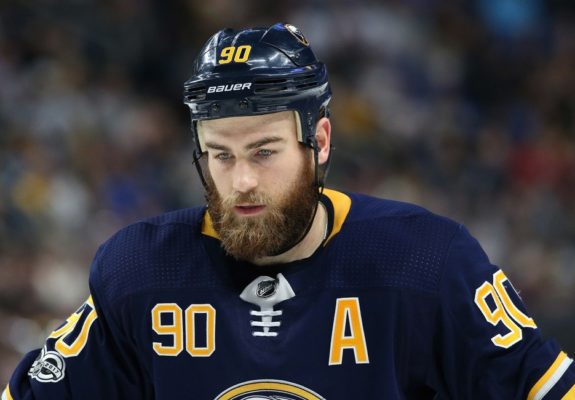 They rounded out their center depth by signing Tyler Bozak, who will be great as their third line center, but they paid a premium to get a pivot that produces as consistently as Bozak. They also added St. Louis native Patrick Maroon at a sizable discount of $1.75 million for one year after he put up back to back 40-point seasons.
The Blues have also brought back David Perron after a season away and they signed him to a pretty safe contract at four years for $4 million annually. If he can reproduce his 66-point season with the Vegas Golden Knights then it'll be a fantastic deal. Otherwise, it'll be a fair contract for what he has historically produced.
With all these additions it puts the Blues back into playoff contention against the leaders of the Central Division.
Toronto Maple Leafs contributor for The Hockey Writers.
I've been a fan of the Toronto Maple Leafs since I was a kid and have always had an interest in writing. At The Hockey Writers, I get to enjoy both of my passions as well as writing about small convoluted details in player contracts and stats.