Montreal Canadiens general manager Marc Bergevin's work this summer looks to be pretty much over. As a result, it's easy for fans to shift their glances to the 2018-19 season and opening night in particular, which is just over two months away.
Changes to the roster may admittedly still come and jobs may be won in training camp. Still, considering the Habs' roster page has just 26 players, it's a safe bet most on it are in the mix to make the team. Doubly so seeing as that includes the injured Paul Byron, Andrew Shaw and Shea Weber (based on a Q&A conducted by Bergevin), which would bring the total to the max 23 names.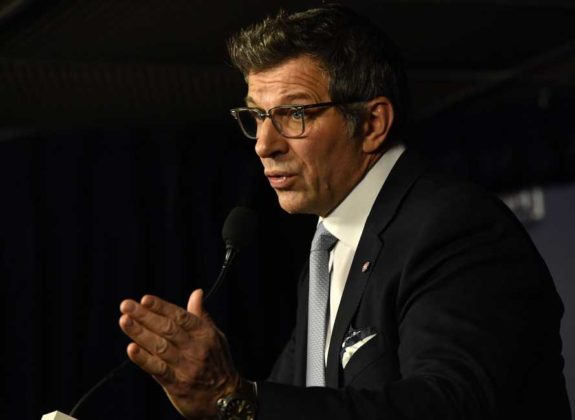 Basing ourselves off that roster page, line stats compiled by the University of New Brunswick and sheer common sense, an opening night lineup for the 2018-19 season starts to take shape. Here's one very possible projection:
Petry Beside Mete
While Jeff Petry and Karl Alzner formed the Habs' most-common defensive pairing last year, the thought process here is that pairing didn't really work. Plus, Mete did spend a lot of time with the now-injured Weber on the top pairing to start the campaign as well as 120-plus minutes with Petry later on.
If the Habs are serious about developing Mete's skill set as a mobile, puck-moving defenseman, there would be no one better on the team for him to learn from on the fly. In spite of what the team is saying in the media, all signs indicate the Habs are rebuilding, meaning Mete might very well be given the green light to play his game and learn from his mistakes. One can only hope.
Alzner Beside Juulsen
Yes, Petry and Alzner formed the team's most-common defensive pairing, but, surprisingly, Alzner formed the second-most-common one with newcomer Noah Juulsen.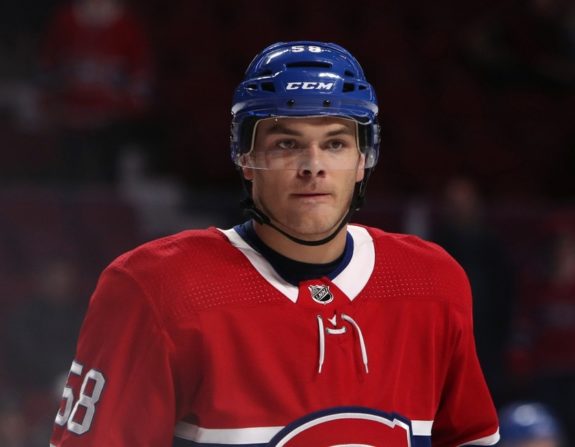 Ideally, Juulsen would end up playing lower in the lineup, but, with Weber out until December, everyone's going to be shouldering more of a load, especially on the right side. That probably means second-pairing ice time for Juulsen alongside Alzner, who had good things to say about the youngster upon first playing with him. Here's to that trend continuing, not out of Alzner's kindness, but strong play out of Juulsen.
Reilly Beside Benn
There was talk of the left-handed Mike Reilly being a decent complement for Weber once upon a time. That time was before Weber was officially declared unavailable until December. So, Reilly, while a decent top-pairing option on this specific team, might end up pulling bottom-pairing duty beside Jordie Benn instead.
Benn, who's also left-handed, can play on the right side, so it fits. Meanwhile, David Schlemko, who played the least amount per game between the three last year, draws the short straw.
Drouin Centering Domi and Gallagher
The debate as to whether Jonathan Drouin is a center will continue to rage, but there's no denying he is in the team's mind. There's a definite argument to be made that Phillip Danault is the actual No. 1 center, but Drouin did just score a modestly successful 46 points last year, finishing last season on a high note by scoring 13 in his last 14 games.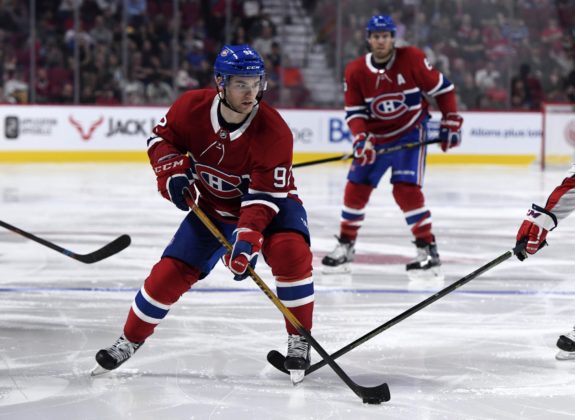 For all intents and purposes, with the departure of Alex Galchenyuk, Drouin is the only top option at center in this team's eyes. It only makes sense that he would start off on the top line, giving not just him but also the left-winger they acquired for Galchenyuk, Max Domi, the best chance at succeeding. Both should then end up playing with the team's reigning leading scorer: right-winger Brendan Gallagher.
Danault Centering Pacioretty and Hudon
According to the team's roster page, Charles Hudon is a left-winger, but on four of his top five lines from last season he played on the right. On two of those, he played opposite Pacioretty. On two others, he was centered by Danault, who in turn centered Pacioretty on the team's most-common line overall.
It then makes sense that Hudon would at least temporarily take Shaw's place there as Shaw rehabs his knee. Right-winger Nikita Scherbak should have an outside shot at a top-six spot and that one in particular. For now though, he'll probably just have to settle for a spot in the press box (or on another team altogether), as Scherbak's no longer waiver-exempt.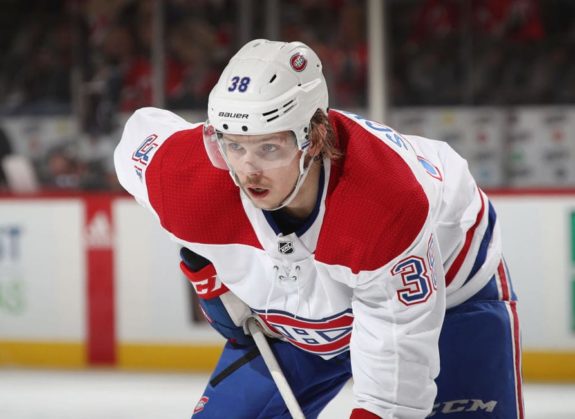 As a result, Scherbak either makes the team out of training camp or he gets exposed to waivers. As a former first-round pick, he's got the pedigree and skill to be snatched up, meaning Bergevin might not risk it one way or another.
Kotkaniemi Centering Lehkonen and Armia
While first-round-pick Jesperi Kotkaniemi might not be ready for the NHL, both Bergevin and owner Geoff Molson haven't ruled out him making the team. Translation: He'll likely get nine games in before the first year of his contract kicks in to appease fans anxious to see him in action.
Hopefully, the team will have realized the error in its ways with Galchenyuk, a player they drafted to play center but who only did regularly four years into his career. Galchenyuk obviously never gained traction with management playing the position. That should have arguably resulted in a potential lesson learnt for all involved that young players should be allowed to make mistakes, so that they catch on eventually instead of being subject to intense criticism later on.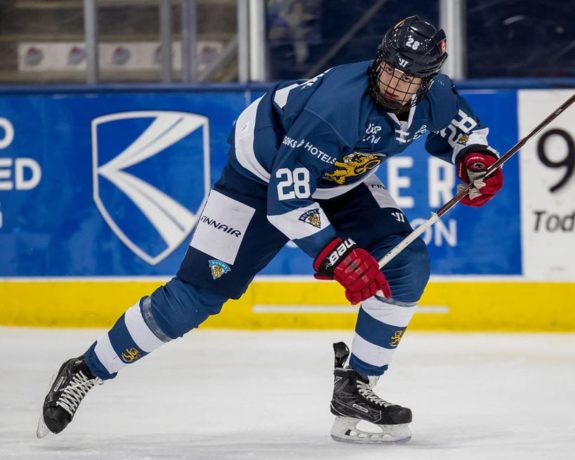 Having Kotkaniemi, who was drafted as the team's next No. 1 center, pivot fellow countrymen Artturi Lehkonen and Joel Armia is almost too perfect. That's especially true as Armia was one of Kotkaniemi's idols growing up. Hopefully that translates into instant chemistry between the two of them and three overall.
Seeing as Kotkaniemi isn't currently listed on the team's roster page, that means one player would lose a roster spot altogether. Center Byron Froese is our odd man out here.
Plekanec Centering Deslauriers and Peca
Normally, the newly re-acquired Tomas Plekanec would probably center the third line, but with Kotkaniemi potentially set to make the squad, here he is on the fourth.
Left-winger Nicolas Deslauriers is a good bet to slot in beside him as he's developed into a fan favorite. So, the last spot up front comes down to newcomer Matthew Peca and defensive specialist Jacob De La Rose. As Bergevin has gone on record as saying he expects Peca to play in Montreal this season, it's logical to want to give him the edge here.
#Habs Bergevin says he expects UFA acquisition Matthew Peca to play in Montreal this coming season.

— John Lu (@JohnLuTSNMtl) July 1, 2018
Of note, both De La Rose and Peca are centers and would be playing out of position. The as-of-yet unsigned Michael McCarron is a big-body right-winger and could theoretically slot in on the fourth line. All four names in play here (McCarron, De La Rose, Peca and Scherbak) would have to go through waivers. So, with limited roster spots available, the Habs would realistically end up exposing at least one of them.
It very well might end up being McCarron as he needs the most seasoning, Scherbak has the most upside, De La Rose is highly valued for his defensive awareness and Peca is one of Bergevin's brand-new signees (in whom he's already shown confidence). It would be a shame to lose McCarron, but he just hasn't shown enough. Again, a trade may be in order here.
Price in Net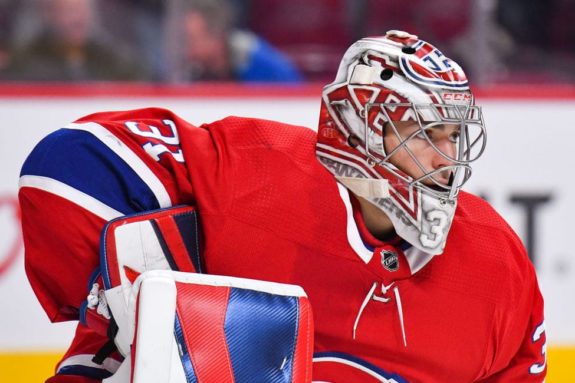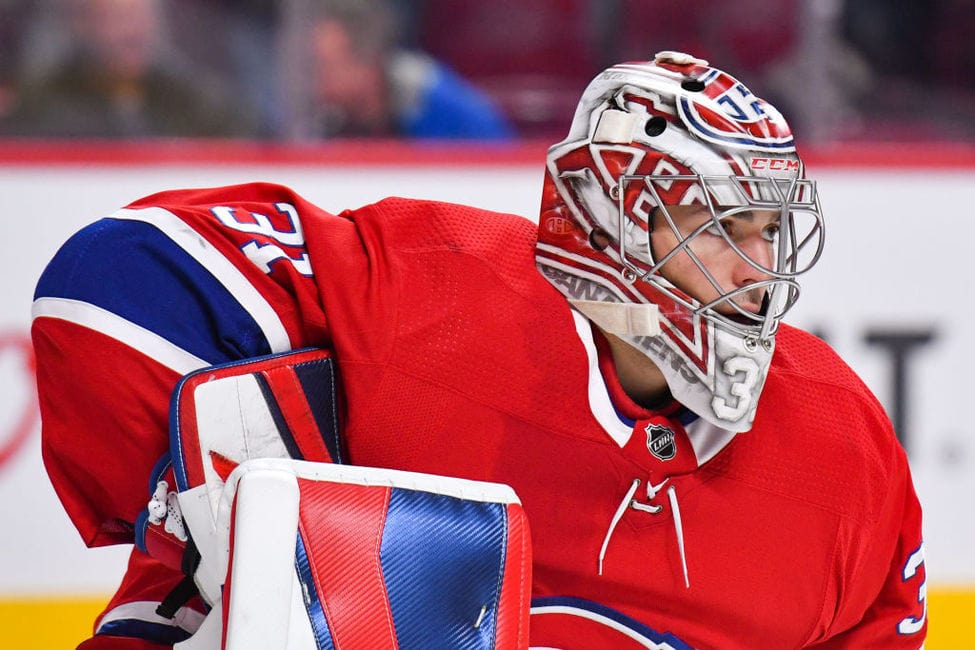 There's no doubt as to who will start on Oct. 3, assuming he's healthy: Carey Price, with Antti Niemi riding the pine. While Price had a disastrous 2017-18, he's still the team's $10.5 million man, starting this coming season in fact. Every effort will logically be made to help him put the best foot forward. That starts opening night.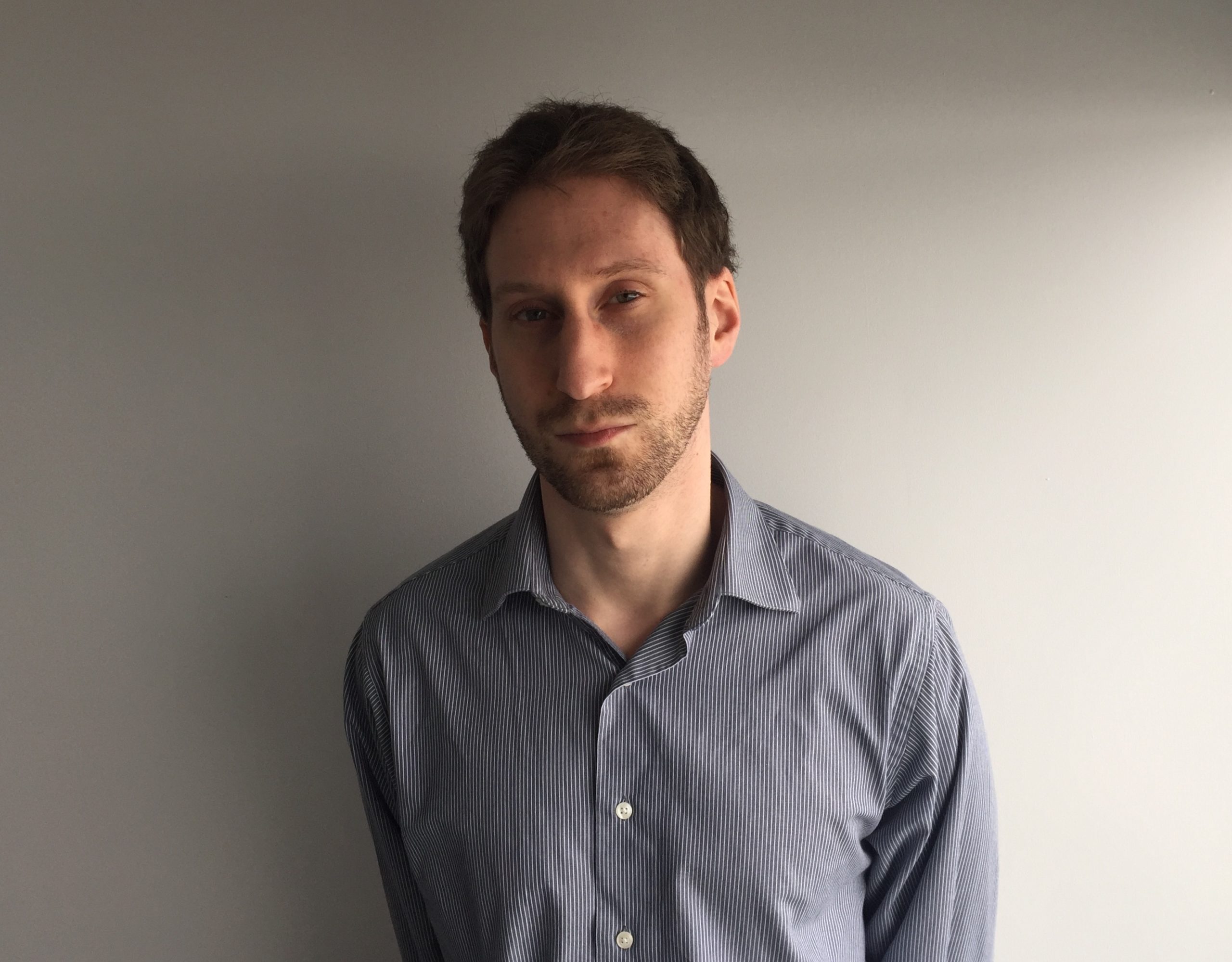 After 10 years of writing hockey, Ryan decided it was as good a time as any to actually join The Hockey Writers for the 2014-15 season. Having appeared as a guest on such programs as CBC Radio One's Daybreak, Ryan has also written for the Montreal Gazette and Bleacher Report and worked for the NHL itself and his hometown Montreal Canadiens. He currently writes about all things Habs for THW, with it being a career highlight for him to have covered the 2021 Stanley Cup Final as a credentialed member of the press.