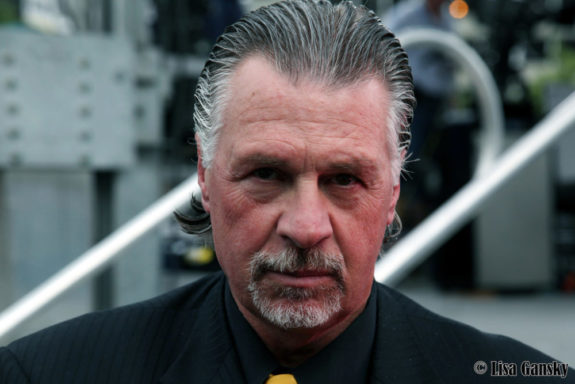 I will begin by saying you will be reading two stories.  It will be up to you to decide which you prefer.  So here goes nothing.
Story 1:
It was time to head to Market Square to grab a bite to eat.  I've heard time and time again that Primanti Brothers is where you want to go to get a classic Pittsburgh sandwich.  The name has resonated throughout the city since 1933 and is a staple for visitors from around the nation.  It was time I went to see what all the hubbub was about.
God knows I couldn't sit in the hotel room any longer.  I mean, perusing the web to find out all you can about the Hobey Baker finalists (BC's Johnny Gaudreau, Quinnipiac's Eric Hartzell, and Saint Cloud State's Drew Leblanc) is fun and all, but it gets old pretty quickly.
So I packed up my things and headed to the elevators.  They couldn't come fast enough.  The hotel hallways, for whatever reason, are heated to a balmy 143 degrees… Celsius.  Sweat was starting to bead up on my forehead as I waited for what seemed like an eternity.
And then the elevator doors opened.
I stood in awe, in bewilderment, in complete devastation.  There he stood…  The Silver Fox.  My eyelids flew open, my mouth agape, and he could tell I was a bit awestruck.  He gave me a look.  Every hockey fan knows "the look".  It was the "1993 Kings vs. Canadiens McSorley stick incident / I'm pissed as all hell and somebody is going to feel my wrath" look.  (Well maybe not that serious, but needless to say, he seemed unimpressed.)
I collected myself, walked aboard the vertical moving box, and with a slight smirk on my face I uttered the only words that came to my mouth.
"How's it going Mr. Melrose?"
"Not too bad.  How about yourself?" he replied.
"Pretty good," I said.
I basked in that moment.  The perfectly slicked back hair that I'd seen on TV for years, the neatly trimmed goatee, the boom of his voice – a voice I'd heard in my youth on ESPN National Hockey Night.
I was waiting to hear him say, "I'm very important.  I have many leather-bound books, and my apartment smells of rich mahogany."  Had he said that, I wouldn't have doubted him for a second.
I pressed the button for the lobby and realized he had pressed the button a few floors above me.  So as we made our descent, I propped myself against the wall and acted as hip and cool as I possibly could. Ultimately, I looked like a sham.  It was my "Boo Boo" to his "Yogi",  my "Pinky" to his "Brain", my "Garth Algar" to his "Wayne Campbell", my "Vanna White" to his "Pat Sajak". I could hear the voice of Rick Jeanneret in the back of my head, "You are not worthy!"
And to be honest, I felt utter shame for interfering with Barry Melrose's elevator ride.  He didn't deserve to have a 23-year old schlub halt his dumbwaiter for any reason.  I was in Pittsburgh to cover the Frozen Four.  I wasn't there to thwart elevator excursions.  But the circumstances would change.
We came to a halt on his floor.  I figured our lift ride had ended and that would be the last I'd see of him.
But no.
The doors opened, and we stared into an empty hallway.  No hustle and bustle, just complete silence.  He took a couple seconds and asked, "Is this the lobby?"
"I don't think so.  It's a couple floors down," I answered.
And that's when it hit me: I helped save Barry Melrose the hassle of getting off at the wrong floor and aid him in the right direction.  I felt that I was no longer a giant piece of !&@%.  It was glorious, I tell ya.
We rode the elevator for a few more stops to the lobby, I exited, looked at him and said, "Take care."
"You too.  Take care," he kindly responded.
I've been starstruck by many hockey players in my day, but nothing left me as giddy as meeting The Mullet.  I felt like a pre-teen getting backstage passes to a One Direction concert, like Paul Bissonnette getting first line minutes, or like Leafs fans getting to watch their team in the playoffs.

He probably won't remember since he is basically a living legend, but how often do you get to conversate with living legends?  (I use the term 'conversate' very loosely.)
In case you hockey fans are wondering, he's everything you think he'd be… and then some.
While the experience was likely meaningless for him, I was able to bask in his aura, captivated by his salt and pepper locks, consumed by the man that is Barry Melrose.
My life was complete.
Story 2:
It was lunchtime.  I was hungry.  I decided to go to Primanti Brothers in downtown Pittsburgh.  I left my hotel room to catch an elevator.  When the doors opened, there stood Barry Melrose.
I asked him, "How's it going Mr. Melrose?"
He said, "Not too bad.  How about yourself?"
"Pretty good" I mentioned.
We continued riding down and Barry didn't know if he had pressed the right elevator button to get to the lobby, so I told him the lobby was a few floors down.
We said our goodbyes and parted ways.
I made it to Primanti Brothers and enjoyed a corned beef and cheese sandwich.
The end.
So which story is better?  I'm going with the first one.
Follow The Silver Fox aka The Mullet aka Barry Melrose on Twitter: @NHLBarryMelrose
Follow Shawn Reznik on Twitter: @ShawnTHW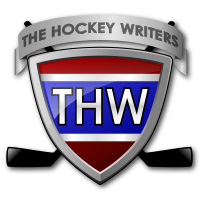 The archives of THW contain over 40,000 posts on all things hockey. We aim to share with you some of the gems we've published over the years.