With the tightening salary cap, NHL teams are finding the biggest bang for their bucks with rookies and players on entry-level contracts. It's become imperative for teams to accurately forecast a draft pick's abilities when they enter their first year of playing in the NHL because teams only have three years until they have to pay them what they're worth. It turns out that there may be a more accurate way to predict point production based not only on their draft-eligible year stats but also the league in which they've developed.
Both the NCAA and the CHL try to mimic certain aspects of the NHL and that's how they've become feeder leagues. For decades, the CHL has been the 'go-to' league for young, up-and-comers seeking an NHL career but over the last 10 years especially, we've seen a change in the talent produced by the NCAA, a change that's quickly becoming more relevant in today's game of hockey.
CHL umbrella leagues, which include the OHL, WHL, and QMJHL, play a lot more games in a single season compared to the NCAA – although the rebuttal is that they make up for it in practices. The CHL also has a younger average age. As a result, their players exhibit a wide array of sizes, from tiny to massive. Equally diverse is their skill set.
The OHL was home to Patrick Kane, Connor McDavid, Aaron Ekblad and a ton of other first-overall draft picks. But it's also home to a slew of other players that never made the NHL. This talent contrast and competitive imbalance outweigh the NCAA. In college hockey, there's more parity and that parity is a closer comparison to the NHL.
The NCAA's Poster Children
The NCAA's parity forces teams to come up with strategies to counterattack their lack of generational talent because they can't rely on a young McDavid or a nifty Sidney Crosby to turn up the heat and score a hat-trick. Instead, they make use of the man-advantage which works in a parity league – the biggest advantage is simply having more men on the ice.
Look at Adam Fox for a moment. If you haven't heard of him, it's only a matter of time before you do. He was drafted by the Calgary Flames in 2016 during the third round at no. 66 and now he's a second-year defenseman playing for the Harvard University Crimson.
His team made it to the 2017 Frozen Four but were eliminated by Minnesota-Duluth but that didn't stop Fox from standing out as a force to be reckoned with. He was then invited to USA Hockey's first round of try-outs for their national team for the 2017 World Junior Summer Showcase in Plymouth, MI, where they played against Team Canada, Team Sweden, and Team Finland. That's when he led the tournament in points.
Last year, he scored 40 points in 35 games and 60 percent of his points were scored on the power play. Fox is every team's biggest threat and Team USA's biggest asset – especially if they get a lot of power plays at the upcoming World Junior Championships. Even The Hockey News' Ryan Kennedy thinks Fox will be Team USA's most important blueliner. Fox is the NCAA's poster child for defensemen – or will be after he reaches the NHL. Right now it's probably Will Butcher. Last year, it was probably Zach Werenski.
There are 35 rookies in the NHL right now who have at least five points notched under their belts. Of these 35 players, 13 have developed in the NCAA, which is still less than half. However, collectively, the NCAA-developed rookies have a higher point-per-game (P/GP) average. NCAA-developed rookies have an average P/GP rate of 0.64 and the remaining 22 rookies have an average P/GP rate of 0.50. So, why do NCAA-developed players score more points-per-game and is that stat relative to their NCAA background?
The answer has to do with the power play. Between these 35 players, the non-NCAA-developed players have played a collective 166 more games this year but have only scored four more power play points. That's right, NCAA-developed rookies in the NHL are scoring more often on the power play. In fact, for every 5.6 points scored by NCAA-developed rookies, they score a power-play point whereas, for the others, it's for every 8.8 points scored.
Clayton Keller
In order to stand out in the NCAA, players must also stand out on the power play and when they go to the NHL, the same thing starts to happen there. Four of the top five point-producing rookies in the NHL right now have played in the NCAA for at least one season. Clayton Keller, the Arizona Coyotes' no. 7 pick of the 2016 Draft is leading all rookies in points.
The 5-foot-10, 168-pound forward played for Boston University for a year and now he's playing for the worst team in the league, yet he refuses to let that stop him from reaching his potential. He has 11 goals, nine assists and six power-play points in his first 23 games.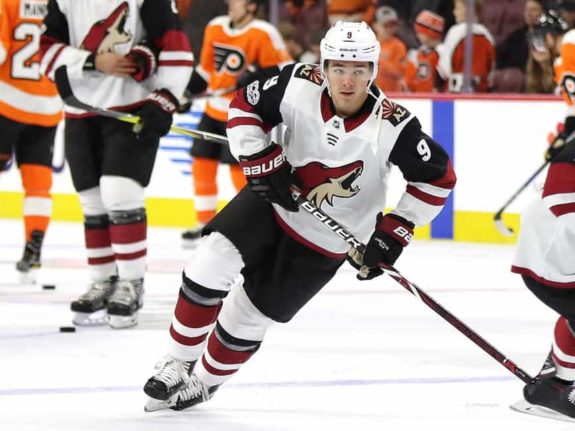 Brock Boeser
Brock Boeser is a point-producing machine who spent two seasons with the University of North Dakota before going to the Vancouver Canucks. This year, he already has nine goals, 10 assists, and eight power-play points in his first 18 games and he's actually leading all rookies in points-per-game-played. That's not surprising considering he managed to notch four goals and an assist in his nine games with the Canucks last year.
Still unsure of his capabilities, the Canucks made him a healthy scratch for the first two games of the season, which is likely the reason why he's not leading all rookies in points right now. However,  he's since been given more minutes every game and he scored his first hat trick against the Pittsburgh Penguins on Nov. 4, 2017.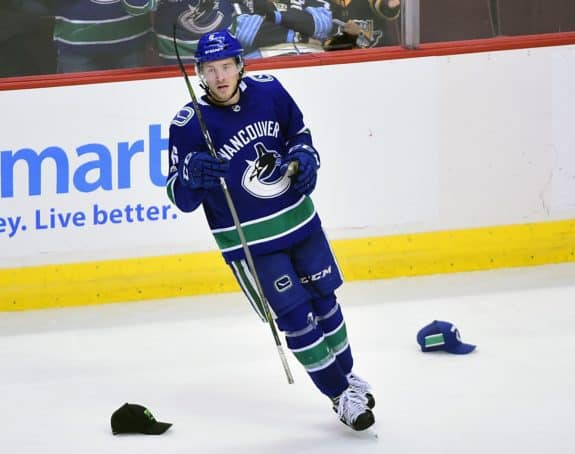 Alexander Kerfoot
Alexander Kerfoot of the Colorado Avalanche is one of those late-round hidden gems every team hopes to find. In 2009, he was drafted in the WHL Bantam Draft by the Seattle Thunderbirds during the 12th round at no. 254. However, he chose to take the NCAA route and played for Harvard University for four years and served as the team's captain in his final year.
With the exception of his freshman year, Kerfoot scored more than a point-per-game every game and then went on to quadruple his goals during his senior year, the year he became a finalist for the NCAA Top Collegiate Player award (Hobey Baker Award).
In 2012, Kerfoot was drafted by the New Jersey Devils during the fifth round at no. 150. Since his arrival in the NHL, he's managed 15 points in 19 games and that includes two games in the 2017 SAP NHL Global Series, which were played against the Ottawa Senators at the Ericsson Globe Arena in Stockholm, Sweden on Nov. 10 and Nov. 11, 2017. Kerfoot scored a goal and an assist in each of these games for a total of four points and then blogged about his experience for the NHL.
Will Butcher
As the 2017 Hobey Baker Award recipient, Will Butcher has quickly become one of the most effective defensemen in the NHL. Although he's only a fifth-round pick from the 2013 Draft, Butcher is leading all rookie defensemen in points and assists.
For some, his success at the NHL level might not come as much of a surprise. After all, it was only last year when he also won the NCHC Offensive Defensemen of the Year award and was named as USA Hockey's College Player of the Year. Now he has two goals, 19 assists, and eight power-play points, tied with Boeser for most power-play points among rookies.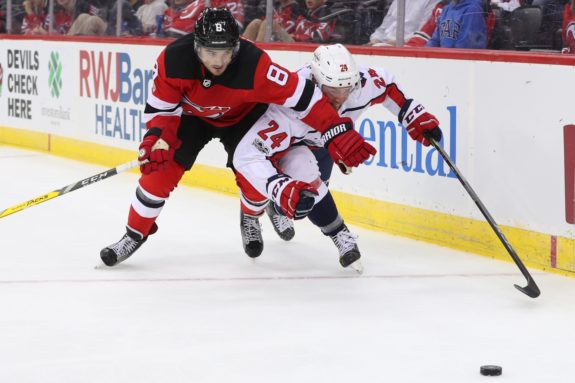 Although the wave of NCAA-developed players sweeping the NHL is still the minority, these players seem to have a much bigger impact on the league when it comes to producing points. This will affect the way NHL teams draft in the future because producing points right away is becoming one of the most valuable assets a player can have in this age of salary-capped hockey.