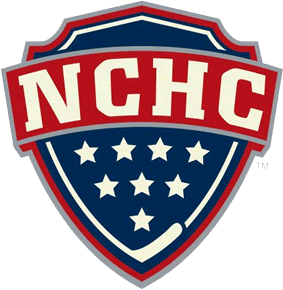 The National Collegiate Hockey Conference will launch its new website on August first, and a full CBS Sports Network broadcast schedule was announced today as well.
Yippy Skippy! Good times have come our way.
Then, I read this newspaper article in the Saint Cloud Times written by Mick Hatten and this article gives me some cause for concern, mostly this below.
He [Josh Fenton] said that the NCHC is in good shape, but admitted there are plenty of details to finish before the season starts. Fenton said he spoke with CBS Sports Network on Wednesday trying to finalize details on its deal for this season's NCHC schedule.

"We're in the final stages, but if you look at CBS Network (cable), they typically try to own one night a week with a time slot," Fenton said. "We're trying to own one night for college hockey as it relates to CBSNetwork. Typically, hockey has owned Friday nights, but that's not to say there won't be televised games on other days."

CBS Network will broadcast the semifinals and championship games of the NCHC tournament, which will be played at Target Center.
I must go back to the premise, the NCHC was formed by like-minded institutions under the principles of overall institutional commitment to Division I hockey, a high level of competitiveness, national exposure, and a strong history and tradition with the hockey program. How's limited television coverage going to give the NCHC a strong national exposure? The NCHC's current television deal appears to be a red herring to me.
My next question is, what did the eight schools gain by leaving their respective conferences for NCHC? Why did the NCHC sign this television deal with CBS Sports Network? Not one of their regular season games are going to be on TV on Saturday night. The only Saturday game that will be shown on the network, will be the Championship game of the NCHC Championship.
I suppose, moving forward, NCHC Hockey fans "should" be happy to have a limited national television exposure. Right? Some of the teams in the NCHC had little if any television coverage before the conference move. However, not all hockey fans from the NCHC fan bases are going to be happy. One particular group of hockey fans from the University of North Dakota aren't very happy at all with the NCHC's television deal. Actually, they're smoking mad.
Here's the reason UND Hockey fans aren't very happy. During the early days, while then NCHC was forming; the conference leadership and CBS Sports Network signed an exclusive national television deal. This exclusive deal killed any other national television arrangements that NCHC teams had in place at the time. For whatever reason, the other teams in the NCHC wanted this arrangement. Most UND hockey fans I have talked to, think they're taking a step back by joining the National Collegiate Hockey Conference–they flat out hate this television deal.
Breaking it down further, the exclusivity deal means that the NCHC is guaranteed to show 18 games on the CBS Sports Network. So, basically, UND fans go from having about 15-20 home games, including the  first round of the playoffs shown nationally on Fox College Sports, to having six games out of the 18 conference games shown nationally.  You can see where this television deal is going.
The University of North Dakota has a huge fan base, many of UND fans live outside of the regional television area. This means that there are a lot of fans living outside of North Dakota that follow and watch UND hockey religiously with other means.
There were a lot of UND hockey fans that "used" to watch on Fox College Sports in places like Texas, California, Colorado, Florida and Georgia, that are no longer going to be able to watch UND hockey games on Fox College Sports via DirecTV, or on their local television cable packages.
The exclusivity deal with CBSSN means that college hockey games from the NCHC can't be shown outside of the regional area unless they're shown on CBSSN. This means, that UND hockey fans living outside of the coverage area will be limited to six games via CBSSN. If they want to watch the games they'll have to look at web options. On a positive note, the University of North Dakota has taken great steps to improve their web services.
If you're a UND hockey fan, living outside of the North Dakota, South Dakota or parts of Minnesota that doesn't get Midcontinent Communications, you're not going be very happy with this current television deal. If you want to watch the games and you're not going to be able to attend in person, and you're not able to get Midcontinent Communications, you will have to either watch the games on your computer or hook the internet broadcasts up to your television set.
Yeah, remind me why the schools involved in the conference made this move again? This television contract is just another example of the fumbling that the league has made, coming out of the blocks, before they have ever played a hockey game.