Current Rankings (Week 3):
Minnesota
Cornell
Wisconsin
North Dakota
Boston College
Boston University
Minnesota-Duluth
Harvard
Northeastern
Ohio State
Match-up of the Week: Boston University 4, Boston College 2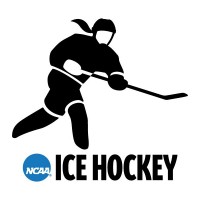 Highlights here, courtesy of BC All-Access
The Terriers came away with the victory in a back-and-forth contest on Friday night. Freshman Sarah Lefort had two goals, including the game-winner, and junior Marie-Philip Poulin had two assists. It was a pretty even game, with the shots on goal favoring the Eagles 31 to 28. BC goaltender Corinne Boyles was sub-par, giving up four goals on 28 shots. Boston College will also need to be more composed if they hope to maintain a high ranking. The score was tied 2-2 in the third period, but they then gave up two goals in 41 seconds. Something concerning from BU's perspective: they went 0-for-7 on the power play. They also were outshot despite the fact that the Eagles only had three power plays themselves. I was expecting a little more offense from both teams, but it was a conservatively-played tilt and Boston University deserved the win.
 Other notes
I was impressed with Boston University's play in their game against BC and their exhibition game against the Boston Blades (CWHL). The Terriers were down 4-0 after the first period, but they came all the way back to tie the Blades 4-4. It was an exciting contest, as Marie-Philip Poulin tied it with 32 seconds remaining. After both games, it's fair to conclude that BU's penalty kill needs some improvement, but at least their power play looked better on Saturday, when it went 2-for-5.
North Dakota got off to an extremely disappointing and unexpected start to the 2012-2013 season. Minnesota State upset them 3-2 on Friday night in dramatic fashion; the Mavericks erased a 2-0 deficit in the third period, and then Lauren Smith netted the game-winner with 48 seconds left. The problem for UND isn't that they lost, it's how they lost. Considering the skill and depth they have up front, it was, to put it simply, an embarrassing offensive effort. They only put up 18 shots on goal. One reason why? They took eight penalties. That shouldn't happen when you're playing an inferior team, and it's something that has needed to be addressed for a couple of seasons now. There's no reason for North Dakota to panic, however; it was only the first game of the season, and they bounced back nicely with a 4-1 win on Saturday. That first game should serve as a wake-up call for UND, and that can end up being a good thing as the season goes on.
Minnesota-Duluth was also upset this week, as they were swept 3-1 and 3-2 by Ohio State. It's very early in the season, but the Buckeyes look like a team to watch. They're getting contributions from a lot of players; Paige Semenza and Taylor Kuehl are two players in particular who have really stepped it up so far this year. It remains to be seen if that kind of spread-out production will be maintained all year, but Ohio State has looked good enough so far for me to bump Clarkson down and rank them tenth in the country. The Bulldogs' performance was very surprising, however; they just didn't look as dominant as I expected. Goaltending was the one weak spot on paper for them, but that's not even close to a big reason why they were swept. It's concerning, but it was only Minnesota-Duluth's first series of the season; there's still time to get everything together.
Wisconsin looked a lot better against Lindenwood this weekend, and coupled with the North Dakota and Boston College losses, I thought they were deserving of jumping up to the number three slot in the rankings. After the Lions jumped out to a 2-0 lead early on Friday night, the Badgers settled down and got things in order on both sides of the puck. They ended up scoring 16 goals in the series, so it looks like things are at least starting to come together offensively for Wisconsin.
Minnesota had another big weekend, beating St. Cloud State 7-1 and 4-0. They continued to get contributions from their freshmen again, as Hannah Brandt, Maryanne Menefee, Milica McMillen, and Lee Stecklein all got on the score sheet. Junior Amanda Kessel looks to be recovering very nicely from offseason surgery; she put up two goals and five assists in the series.
Northeastern came away with two wins this week, 4-0 against Colgate and 5-2 Syracuse. The scoring for the Huskies was evened out among a bunch of different players, which is a plus. One thing they'll want to work on is more offensive pressure. Chloe Desjardins looked fine in the starting role for Northeastern, posting a .969 save percentage on the weekend and collecting a shutout against Colgate.
Clarkson had a very solid series against St. Lawrence, sweeping the Saints 1-0 and 3-2. Goaltender Erica Howe was a difference-maker for the Golden Knights, as was expected. Top players Jamie Lee Rattray, Carly Mercer, and Danielle Skirrow all got on the score sheet, which is a big plus for Clarkson. Ohio State overtook them in my rankings this week, but I still think they're definitely a team to watch.
Three Stars of the Week
1. Brianna Decker, Senior, Forward, Wisconsin: Scored four goals and five assists in the Badgers' series against Lindenwood. There's a lot of pressure on her to perform at a high level and she did not disappoint this weekend.
2. Amanda Kessel, Junior, Forward, Minnesota: As mentioned above, posted seven points in the defending national champs' two games against St. Cloud State. Like Decker, she's going to be counted on to score a lot of points for her team and she is so far living up to expectations.
3. Kelly Babstock, Junior, Forward, Quinnipiac: Got off to a productive start this year in the Bobcats' series against Mercyhurst, putting up three goals and one assist. She's one of the most intriguing players in the country, having had a little bit of a down year in 2011-2012 after a sensational freshman season.