In comparison to some other teams in the NHL, the New Jersey Devils fan base isn't quite the size of some others (think Toronto, Montreal, Detroit), but their diehard fans are just as passionate as anyone in the league. Their desire and thirst for any and all information, news or rumors regarding their team is a 365-day endeavor; and in today's day and age where updates travel across the information highway at light speed the best way to follow your team on a daily basis is through social media. We've compiled a list of great sources of information on Jersey's only professional sports franchise that will be subject to updates and additions as time goes on.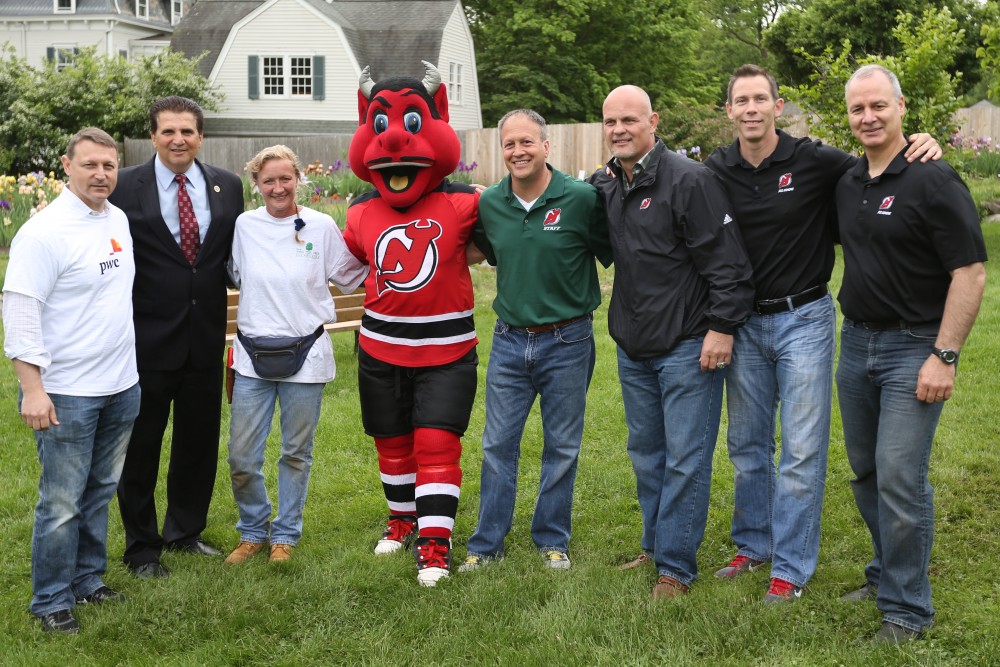 Beat Writers:
Two fantastic writers cover the Devils on a day-in & day-out basis: Tom Gulitti of The Bergen Record and Rich Chere of the Newark Star Ledger. Gulitti (TG) has covered the Devs for the Record since 2002 and his Fire and Ice blog is the go-to source for daily Devils updates. Chere has been covering the team since its inception in 1982 and like TG, the diehards follow his every tweet and every article — perhaps even more during the offseason for great insight, interviews and articles.
Both men are at just about every practice, game and press conference; at home and on the road.
Fire & Ice blog: Having "beat" Graves disease, Devils prospect Graham Black looking to take next step in development: http://t.co/heT0UWTGk6

— Tom Gulitti (@TomGulittiNHL) July 17, 2014
New Jersey Devils:
The team's website is constantly updated with fresh content and both its Twitter and Facebook pages are active, with interactive guessing games, updates on alumni and community outreach programs, contests with giveaways as well as updates during games.
Twin brothers Jeremy (l.) and William Brodeur battle it out in front of the net at #NJDevils Rookie Camp! pic.twitter.com/RsxUXSlayn

— New Jersey Devils (@NJDevils) July 15, 2014
Best of the Rest:
Along with the beat writers, there are some other great sources of information regarding the team, ranging from broadcasters to newspaper writers to website writers. The Maven doesn't always cover the Devils exclusively anymore (he also covers the Islanders & Rangers for MSG Network), but he is still a wealth of knowledge and has likely forgotten more hockey than all of us know about combined.
William Brodeur-The Rebel! Only skater of the Brodeur family! pic.twitter.com/kYuFAInF8Z

— Mike Morreale (@mikemorrealeNHL) July 14, 2014
Up and Coming and Full of Great Content:
There are a lot of great smaller websites, including some just starting, that provide great and fresh angles regarding the New Jersey Devils. Whether you are looking for in depth stories, one-on-one interviews, graphics, memes or advanced stats, this list should have you covered, and will be updated.
@DRdiabloTHW For advanced stats and insight I go to @InLouWeTrust. But that's another obvious one haha

— Jă§øñ (@kranman85) July 17, 2014
Running With The Devils Podcast Twitter 
Connect With Fans, Make Friends, Get Autographs:
@DRdiabloTHW Jon Merrill, Matty, and I. pic.twitter.com/4bIeZAzr5n

— Mark Page (@mpage64) July 19, 2014
Just about everyone has a Facebook page nowadays, and one of the best Devils fan-run pages on there is Devils All Day All Night. As the creator Vic Cruz (not Victor Cruz of the NY Giants) says: 'the idea is for everyone to have fun.' His company Lunatic Sports & Entertainment helps in organizing signings & meet-and-greets with current and former Devils players (as well as other sports stars).
Oh hey there Adam Henrique pic.twitter.com/mTZGGkRsWZ

— Tammie Hamilton (@njdevilsgirl30) July 19, 2014
If you're a fan you can join the group here: Devils All Day All Night 
The Hockey Writers:
At The Hockey Writers we have three excellent, dedicated writers who cover both the New Jersey and Albany Devils 12 months a year, providing you with unique angles and exclusive interviews:
Dissecting the Devils 2014-15 Schedule
John Merrill's Rookie Season a Quiet Success