In today's NHL rumor rundown, Jonathan Toews of the Chicago Blackhawks is out indefinitely with a mysterious illness. When will he return? The Edmonton Oilers signed Ethan Bear to a two-year deal, but why did it cost $2 million per season to get the deal done? In Toronto, did the Maple Leafs have a shot at Corey Perry? The Arizona Coyotes are close to signing Derick Brassard and there is buzz about how the Mike Hoffman deal with St. Louis came about.
Toews to Miss Camp and Possibly More Time Will Illness
Both the Chicago Blackhawks and forward Jonathan Toews have issued statements on Toews' health status and after news it was revealed he would miss training camp with a mysterious illness.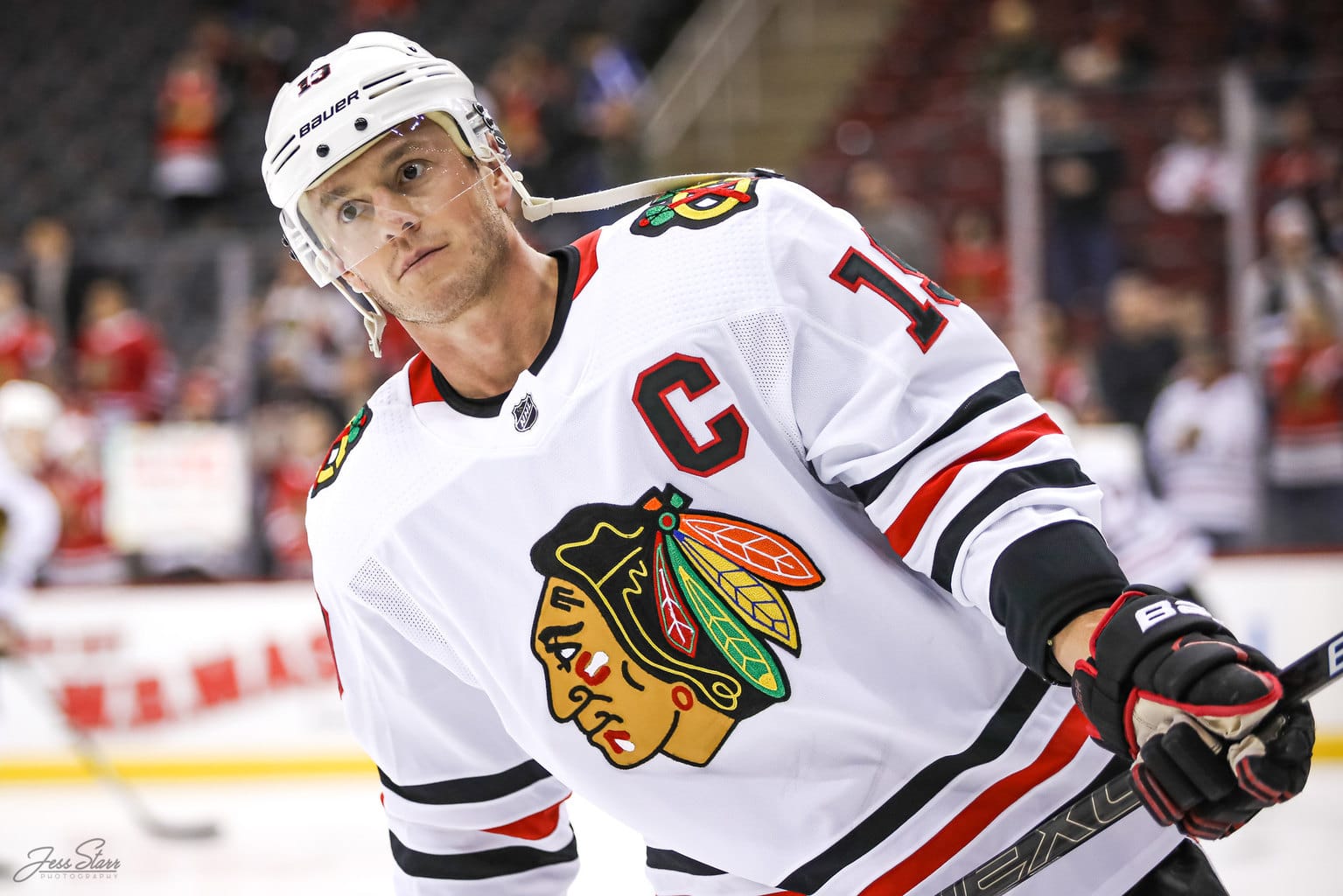 Toews said he felt "drained and lethargic" and didn't know what was wrong with him. He said he'll be working with doctors to find out what the issue is and while he felt this way, would not rejoin the team. He said, "I am extremely disappointed but it wouldn't be fair to myself or my teammates to attempt to play in my current condition."
General manager Stan Bowman also spoke to the media and said:
Jonathan's health is our top priority as he deals with this medical issue. The Chicago Blackhawks organization and our medical staff will provide all necessary resources to help him return to playing hockey. While he will not report to training camp on January 3 and will be out indefinitely, we will continue to support him as he is an important part of our family. I've been in regular communication with Jonathan recently and will continue that as he takes care of his health.
The generic nature of whatever is ailing Toews is somewhat scary and doesn't point to positive signs that the star forward and captain of the Blackhawks will be back anytime soon. It's more bad news for the team as they learned both Kirby Dach and Alexander Nylander will require surgery and could miss the entirety of the 2020-21 season.
Related: Canadiens Get Grit & Experience With Corey Perry Signing
Brassard to Sign With Coyotes
After it was reported that unrestricted free agent Derick Brassard was still garnering interest on the market and could return to the New York Islanders, reports surfaced on Monday that Brassard is likely to sign with the Arizona Coyotes.
The Athletic's Arthur Staple also confirmed the reports that Brassard would not be returning to the Islanders for the 2021 season. Instead, the team will focus on a number of players rumored to have struck verbal contracts with the team while they wait for RFA Mathew Barzal to officially re-sign. 
Did Maple Leafs Miss Out on Perry?
There is a lot of chatter 24 hours after news that Corey Perry signed with the Montreal Canadiens. That the Habs added him on a one-year, league-minimum deal is not sitting well with some Toronto Maple Leafs fans who believe the team missed an opportunity.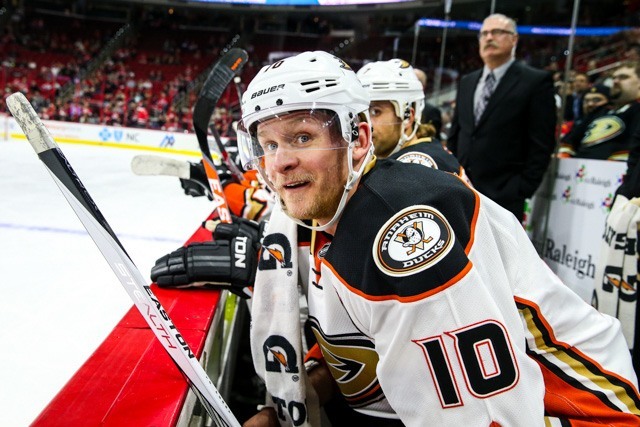 A portion of Leafs Nation believes Perry would have been a better fit than Wayne Simmonds and would have provided better playoff experience for half the money. And, considering the Leafs now have to play Perry in the new North Division, this stings a bit, especially since Frank Seravalli of TSN reported not long ago that Perry was interested in the Toronto Maple Leafs but didn't have room anymore after signing Simmonds.
If you want more on the Perry to Leafs talk, you can read Chris Faria's article here.
Why Oilers Spent $2 Million Per Season Bear
Despite the fact that most reports suggested Ethan Bear would sign with the Edmonton Oilers for around $1 million, it took $2 million on a two-year deal to get the RFA defenseman signed late Monday evening. Some are wondering how good a deal this is?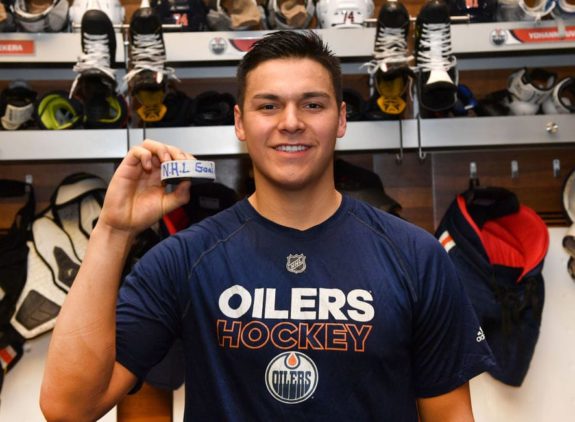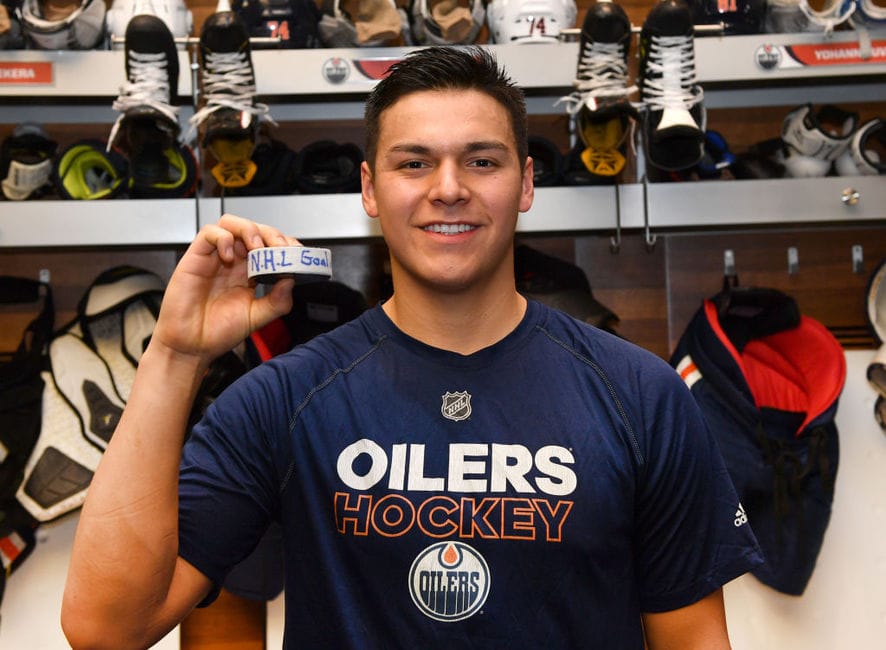 The second year of the contract is of huge value to the Oilers who believe Bear will have a big season in 2020-21. The Oilers had the leverage to lowball Bear and get him on a one-year deal for considerably less money, but if he continues to average 22 minutes or more per game and up his numbers, renegotiating with him on the second term would have been costly. So, in fact, this is a huge win for Edmonton.
The Oilers actually wanted to, but weren't in a position to go for a long-term deal in the $4.5-5 million range, so that was never on the table as far as offers go. For fans who wished the deal was longer, this one is not on general manager Ken Holland.
In other news, former Oilers Andreas Athanasiou and Riley Sheahan have found work in the NHL. Athanasiou signed with the LA Kings and Sheahan has accepted a tryout with the Buffalo Sabres.
Also, Dylan Holloway will slot back into the lineup for Team Canada today, which is great news on the injury front for the Oilers.
Related: Canada's Drysdale Praises Leadership of Teammate Cozens [Video]
16 Teams Called About Mike Hoffman
According to The Athletic's Pierre LeBrun, as many as 16 teams called about the availability of Mike Hoffman, many of whom made offers. Before he signed with the Blues, Hoffman had choices.
But, LeBrun also notes that the offers were around $4-$4.5 million and the Blues offered the best chance to win and produce big numbers, hopefully so that he could get a better offer next offseason.
LeBrun writes that there was always interest in Hoffman and that his PTO is not a tryout, but a bridge to a deal. He adds:
Depending on what Hoffman ends up signing as his real NHL contract with the Blues, his professional tryout (PTO) with St. Louis is just a bridge to get there, giving the team time to work out long-term injury reserve (LTIR) on opening night and probably making the PTO a moot point.

source – 'LeBrun: Mike Hoffman's PTO in St. Louis, plus Lightning and Senators trades' Pierre LeBrun – The Athletic – 12/28/2020
Catch up on all the latest NHL Rumors