Worry not, hockey fans. You'll have the opportunity to see which player your team will be losing live and in living color.
Many fans of the National Hockey League have long lamented the league's difficulties in getting out of its own way when it comes to delivering its product to the consumer. Well, give Commissioner Gary Bettman's bunch a little credit. This week they got one right.
In a recent interview with Puck Daddy, NHL chief content officer Steve Mayer stated the league has reversed course and now plans on televising this summer's Expansion Draft. On Jun. 21, fans from Boston to San Jose will learn the names of the first players in Vegas Golden Knights history.
Those players will join Reid Duke of the Brandon Wheat Kings, who earned the distinction of being the very first Golden Knight when he signed a free agent contract earlier this week.
The League plans on bundling this presentation with its annual awards show. Las Vegas has hosted that event since 2009. Teams must submit their list of protected players by 5 pm ET on Jun. 17. Vegas will then have until 5 pm ET on Jun. 20 to submit its selections to the league.
The NHL has not identified a television partner for broadcasting the event nor have they commented on where those picks will be revealed.
Protected Lists Secret Before Draft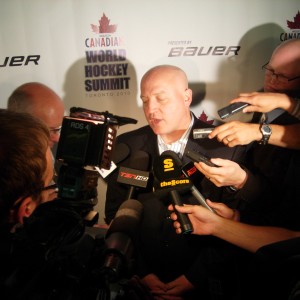 NHL fans aren't going to get everything they want, though.
Adding to the offseason drama is the news from the GM meetings in Boca Raton this week that teams will not be revealing their protected lists ahead of the expansion draft according to Deputy Commissioner Bill Daly.
The NHLPA could step in to express its opposition to keeping those lists private, but at this point, that seems unlikely. Neglecting to reveal the names of those players that will be protected from the expansion draft has many fans upset.
I'm not particularly bothered by it. Not knowing can be frustrating to many I'm sure, but you could argue it adds to the event and will make for some fantastic surprises when those names are called in June. Fellow Golden Knights writer Shayna Goldman disagrees with me. Give her article a read for a great breakdown of the expansion draft procedure.
Vegas Planning Expansion Party
Local fans of the Golden Knights never had much to worry about when it comes to expansion draft day plans.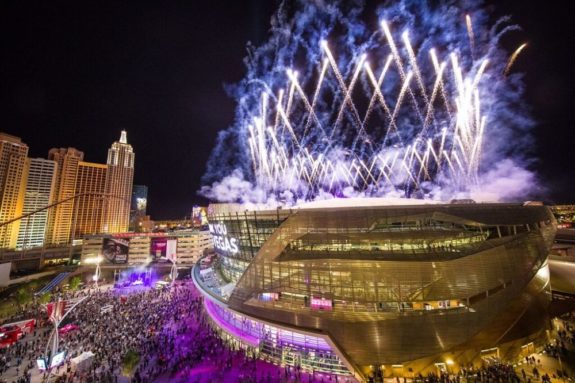 Last month Vegas owner Bill Foley made it clear that he wants a party when the names are revealed. It should be another good show after February's 24-hour event at T-Mobile Arena for Golden Knights season ticket holders and prospective season ticket holders.
2 years ago today, we began our ticket drive, starting our push for an NHL team. 2 years later, thank you for all your support! #BoldInGold pic.twitter.com/TC3kGCoJfs

— Vegas Golden Knights (@GoldenKnights) February 10, 2017
It will make for an exciting week of hockey in Southern Nevada. Two days after the Expansion Draft, the 2017 NHL Entry Draft will be held in Chicago.
Vegas will have the same odds in the NHL Draft Lottery as a team with the third-fewest points at the conclusion of the season. The Golden Knights are guaranteed to select no worse than sixth in the first round and for each subsequent round of the seven-round draft, Vegas will select third.
The two-day event will conclude on Jun. 24.
Las Vegas local covering Golden Knights hockey since 2016.
Ball State University '05
Other work:
Credentialed NBA writer covering the Phoenix Suns,
Credentialed NCAA football writer covering the UNLV Rebels