Have you noticed the absence of Bob Cole?
If you answered yes, then you are not alone.
Lost in the anticipation, excitement, and enthusiasm surrounding the 2018 Stanley Cup Playoffs is the lack of Bob Cole's legendary commentary. Since 1972, Cole has been a play-by-play commentator, covering the National Hockey League and its postseason for well over 45-years.
For the most part, Cole called games as a member of the Canadian Broadcasting Corporation (CBC). With the CBC, Cole was a fixture on Hockey Night in Canada, calling at least one Stanley Cup Finals game from 1980-2008. Then, when Rogers Communications obtained national broadcasting rights for NHL action, Cole transitioned to a lesser role yet still remained as a fixture on the airwaves.
It was right out of the blue. Rogers decided to go with other teams and I have to live with that. But it was their decision, not mine. – Bob Cole
Then, rather abruptly, Cole was cut by Rogers as a broadcaster for the 2018 Stanley Cup Playoffs, a decision which did not sit well with Cole nor his passionate fanbase.
So, did Rogers make the right decision in benching Cole? Or, was the choice short-sighted given Cole's skill behind the microphone, vast experience, and passion for the game?
Benching Bob Cole
If you have watched a single Hockey Night in Canada contest in recent years or have tuned into the Stanley Cup Playoffs, odds are you have heard Cole's voice.
Well-known for his charismatic 'oh, baby!' and 'everything is happening!', Cole has captured events as they unfold before his eyes and conveyed information to his audience with both passion and accuracy for nearly five decades. If you recall Doug Gilmour's wraparound goal against the St. Louis Blues in the 1993 playoffs or Mario Lemieux's legendary breakaway goal versus the Minnesota North Stars in the postseason of 1991, Cole's historic calls instantly come to mind.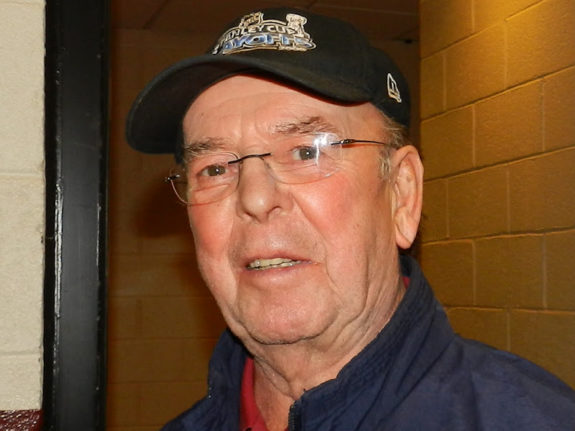 So, although Cole now stands 84-years-of-age, his sudden exclusion from the annual event which he worked so hard to promote is not only confusing but debatable. Yes, other announcers have risen in popularity while Cole's appreciation has fluctuated, however, is his complete withdrawal from the Stanley Cup Playoffs warranted?
In order to answer this question, let's take a look at both sides of the argument — as there is plenty of evidence to support each perspective.
The Right Choice
Although Cole has enjoyed a legendary career, he may be past his prime.
Closing in on 85-years of age, Cole has become prone to mistakes during his more recent broadcasts. These mistakes, regardless of their significance, have come to irritate passionate fans who hold broadcasters to a high standard with regards to the accuracy of the information which they convey.
Further, a handful of other promising sportscasters have emerged in recent years.
Play-by-play guy and Oshawa native Paul Romanuk to be inducted into city's Sports Hall of Fame – https://t.co/URqORjJadj pic.twitter.com/9VkhTqj2H8

— Durham Radio News (@DurhamRadioNews) January 30, 2018
Not only are a number of these individuals more entertaining to listen to — arguably — but their diction, passion, and accuracy are second to none. In particular, these up-and-coming broadcasters for Rogers are Paul Romanuk, Dave Randorf, and Kevin Quinn — three talented speakers deserving of greater coverage and recognition.
Related: The Voices of Hockey
Everyone retires at some point in their life. And, although Cole would certainly like to avoid this eventuality for as long as possible, the decision may have already been made for him.
The Wrong Choice
Cole is a legendary broadcaster, and one whose name should be mentioned alongside the likes of Foster Hewitt, and Danny Gallivan.
Related – 10 Legendary Bob Cole Moments
Inducted into the Hockey Hall of Fame in 1996, Cole captured the Foster Hewitt Memorial Award for broadcasting excellence and, a decade later, nabbed a Gemini Award for his brilliance in sports play-by-play. Then, roughly 10 years later in 2016, Cole was appointed to the Order of Canada, a distinction distributed to individuals who display remarkable merit, talent, and contributions to Canada and humanity.
He is revered across this country and loved by legions of hockey fans around the world. His career, which has spanned more than 50 years, is one to be celebrated. – Scott Moore, President of Sportsnet
Simply put: Cole's resume speaks for itself.
Behind the microphone, however, is where many would argue that Cole cannot be replaced.
Incredibly passionate and direct in his play-calling, Cole has drawn the attention of multiple generations throughout his career. When listening to Cole, viewers are drawn into the event, attached emotionally to his words and impacted deeply by his perspectives as they differ throughout the course of a particular game.
Bob Cole upset with being left out of playoff broadcasts https://t.co/6Aeq2WAfQa pic.twitter.com/u4GUX3wNVn

— theScore NHL (@theScoreNHL) April 14, 2018
While he may not be statistically-inclined, Cole's broadcasting style appeals to a mature generation — one interested in the events and emotions of a given game rather than the specifics behind each player and team accumulated over the course of an entire season.
Sure, Cole will have to surrender his place behind the microphone one day. However, suddenly removing Cole from his familiar place in the hearts of hockey fans throughout North America was not only abrupt but a miscalculated decision on the part of Rogers.
The Final Call
So, was Rogers right to remove Cole from 2018 Stanley Cup Playoffs broadcasts?
Well, the answer to this question boils down to the personal preference of every NHL hockey fan in the world. Yes, Cole is aging and has frequently made mistakes on air. However, his voice and technique are timeless and have come to define an incredibly successful and entertaining era in the sport.
While his definite departure from the press box will come someday soon, Rogers' choice to suddenly remove Cole from the airwaves was shocking and arguably disrespectful regardless of your opinion on the matter.