In today's rumor rundown, Rick Nash lets teams know he's not going to sign anywhere on July 1 and he could be considering retirement, the Detroit Red Wings have their eyes on a couple different goaltenders, Milan Lucic trade rumors won't go away and a few other notes.
Rick Nash Unsure of His Future
One of the big names on the free agent board is winger Rick Nash who is rumored to have gotten a lot of interest from a number of teams. Interestingly, a report just popped up that Nash won't be letting people know of his decision on July 1. In fact, he might not let teams know for a while since he's uncertain about whether or not he's going to return to the NHL. Darren Dreger of TSN reports that the 34-year old forward has informed teams he is still weighing his options and doesn't want to hold up any other plans they may have to work around him.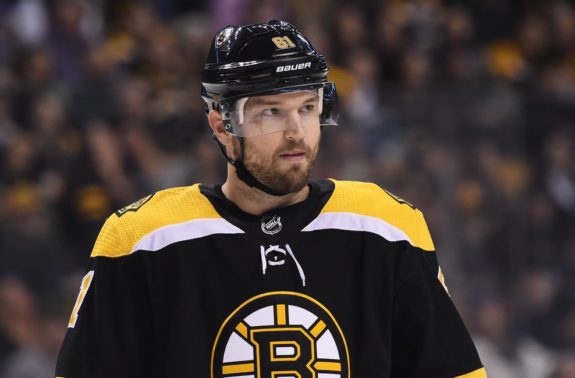 Nash's concussion issues are not a secret but the news that he's potentially planning on retiring comes as a bit of a surprise just days before a number of big-name free agents were set to come off the board and find homes with their new respective teams. There were as many as eight different clubs interested in Nash, and in some cases, a big fish for them.
That Nash is making this announcement to teams must mean he's not taking this decision lightly. Waiting or having other teams sign players while he's still determining his future is likely to cost him money on any new deal. As teams fill holes, there will only be so much cap space left and if he's looking for a certain amount, he may have to take it with a team that wasn't on his list.
Related: NHL Rumors: Maroon, Rieder, Grabner and Much More
Jonathan Bernier to Detroit?
While there were already rumblings of Robin Lehner visiting Detroit to discuss the possibility of playing there, both Craig Custance of the Athletic and Pierre LeBrun of TSN have heard the Red Wings are now connected to free agent goaltender Jonathan Bernier. LeBrun is even reporting that Bernier is "likely" going to sign in Detroit and Custance believes the deal will be a three-year contract to provide some stability in goal for the team.
After Detroit traded Petr Mrazek last season their only real option today is 34-year old Jimmy Howard and the team is not comfortable heading into the season with him as their primary option. Bernier, 29, played well for the Colorado Avalanche last season, going 19-13-3 with a .913 save percentage.
Milan Lucic Deal in Place?
Even though Oilers' GM Peter Chiarelli has said he doesn't intend to move Milan Lucic and Lucic's agent says he'll be back playing with Edmonton next season, Andy Strickland is reporting there the Oilers may have a trade in place to move the rugged and veteran winger. Strickland is also reporting Lucic has not been asked to waive his no-movement clause and notes that Lucic is owed $3 million on a bonus due July 1. A deal may happen after that if one happens at all.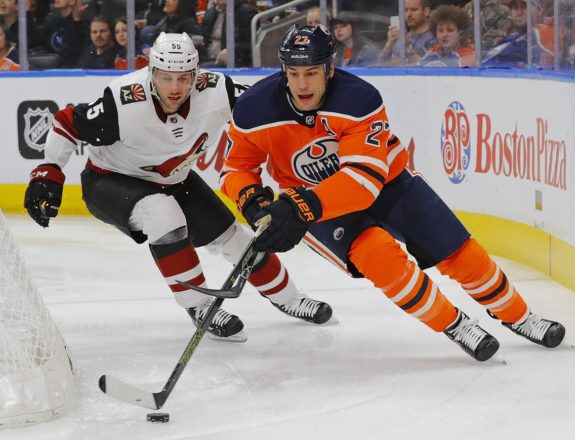 While Strickland doesn't suggest the rumors mean St. Louis is involved (the team he usually covers), considering the recent change of tune by both the organization and the player's agent, it would seem odd for a trade to now come out of left field, but it is still possible. David Staples of the Cult of Hockey believes there's nothing to this, noting, "My bet is that reporter here is recycling old rumours, that Lucic was open to being moved, that Oilers looked hard, but found nothing close to being palatable in terms of a trade."
If a deal is in place, it has to be seen as a cap relief type move as the Oilers don't have much cap space and Chiarelli can't go after big-ticket free agents the way things sit currently.
Related: NHL Rumors: Karlsson, Tavares, O'Reilly, More
The Tavares Trickle Down Effect
TSN's Pierre LeBrun expects now that Tavares is done with his interviews he will take a couple days to absorb what was presented but a decision could come as early as Saturday giving teams less than 24 hours to make their alternate plans. For one team, that could mean clearing contracts and cap space and for the other five, it means finding another center since Tavares is no longer an option. The Tavares situation is slowing things down for a lot of people. From teams in a holding pattern to players like Toronto Maple Leafs free-agent left wing James van Riemsdyk, nothing can really be done until Tavares make his decision public knowledge.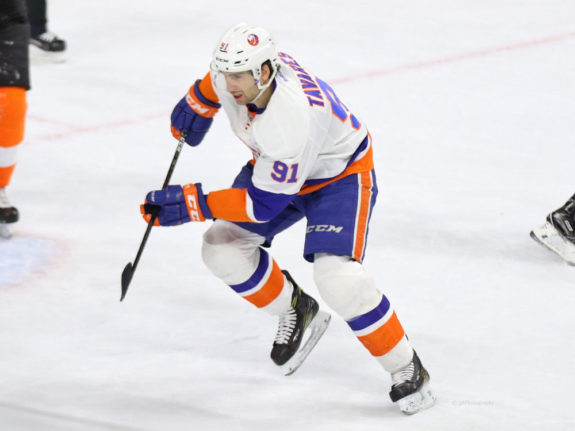 Newsday's Andrew Gross reports Tavares' decision will have a trickle-down effect throughout the league. UFA centers such as Winnipeg's Paul Stastny and Toronto's Tyler Bozak's stock should rise and should Tavares go to a location like Boston, Tampa or Toronto, some players who might not have been available before will be available for picks and prospects. Depending on which direction Tavares goes, the NHL may explode with transactions and moves that change the plans for a number of teams.
Ryan O'Reilly and Montreal?
TSN's Pierre LeBrun reports the Montreal Canadiens and St. Louis Blues remain two of the most interested teams in Ryan O'Reilly. The Canadiens may have an edge because they'd be willing to pay this $7.5 million signing bonus due July 1 and that could mean if a trade happens, it goes down in the next 48 hours. LeBrun said he's heard the asking price is "a first-round pick, a second-round pick and a very good prospect."
It is believed that if O'Reilly makes it past July 1 and isn't traded, that ask could go up.
Notables:
Pierre LeBrun is suggesting there is a strong possibility that the Chicago Blackhawks end up with Carter Hutton while Howard WGR notes Craig Custance reporting that Carter Hutton was in Buffalo yesterday and is narrowing down his teams.
Jason Mackey of the Pittsburgh Post-Gazette reports multiple sources are saying that Chris Kunitz is getting a number of good offers from teams and that a return to Pittsburgh is not a given even though that was the consensus on where he'd end up.
LeBrun has also noted that he believes goaltender Cam Ward will end up in Chicago.