In today's NHL rumors rundown, there are updates coming out of both Toronto and Pittsburgh where news about their respective general manager searches have suggested there is imminent news.

Meanwhile, the Nashville Predators are expected to announce the hiring of Andrew Brunette as head coach, and the Boston Bruins continue to wait on a decision from veteran Patrice Bergeron.
Did Dubas Turn Down Offer From Penguins?
Multiple sources have noted that Kyle Dubas might be close to agreeing to a deal with the Pittsburgh Penguins and earlier reports by Elliotte Friedman that the organization has put their GM search on hold until he makes a decision might be in question now. Frank Seravalli noted during an interview on The Fan's Drive Time show that speculation Dubas has all but officially finalized a deal with the Penguins flies in the face of what he's heard.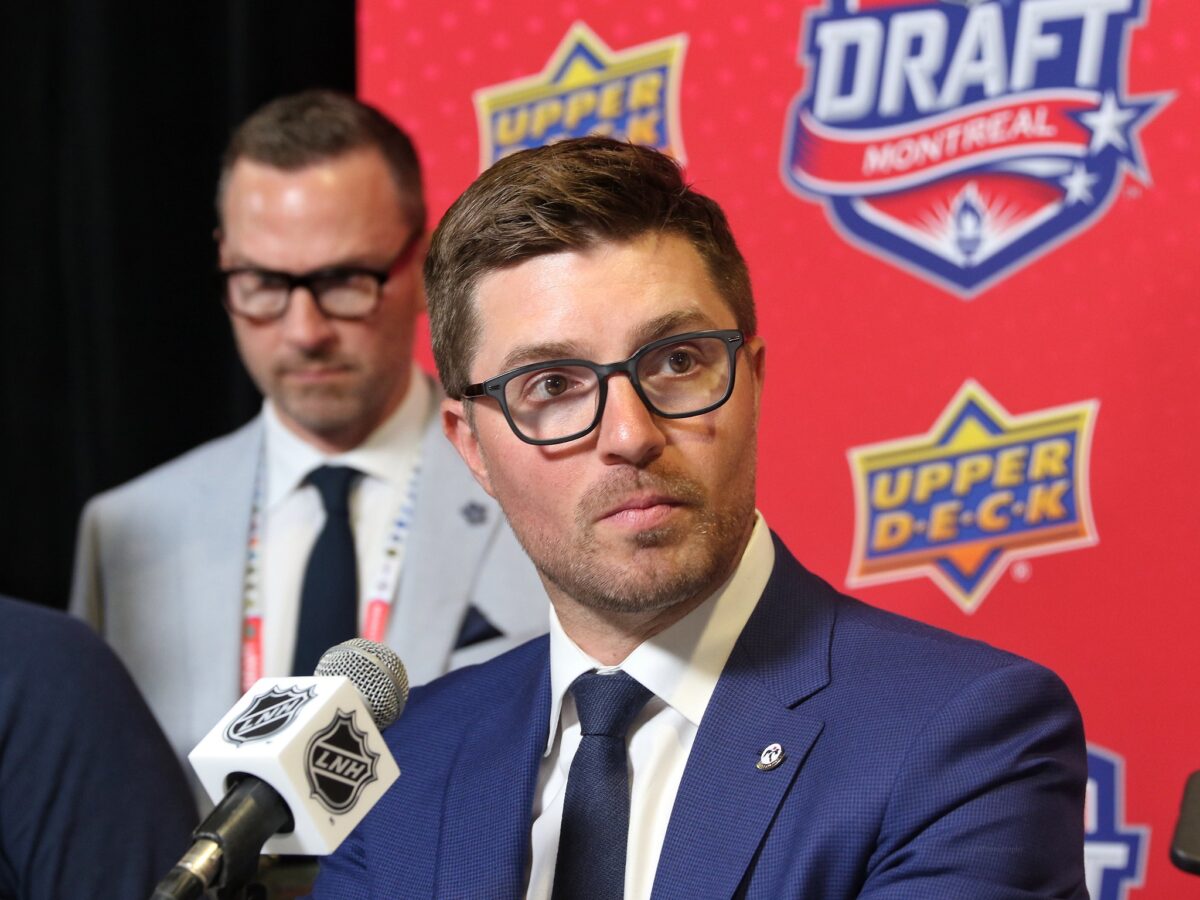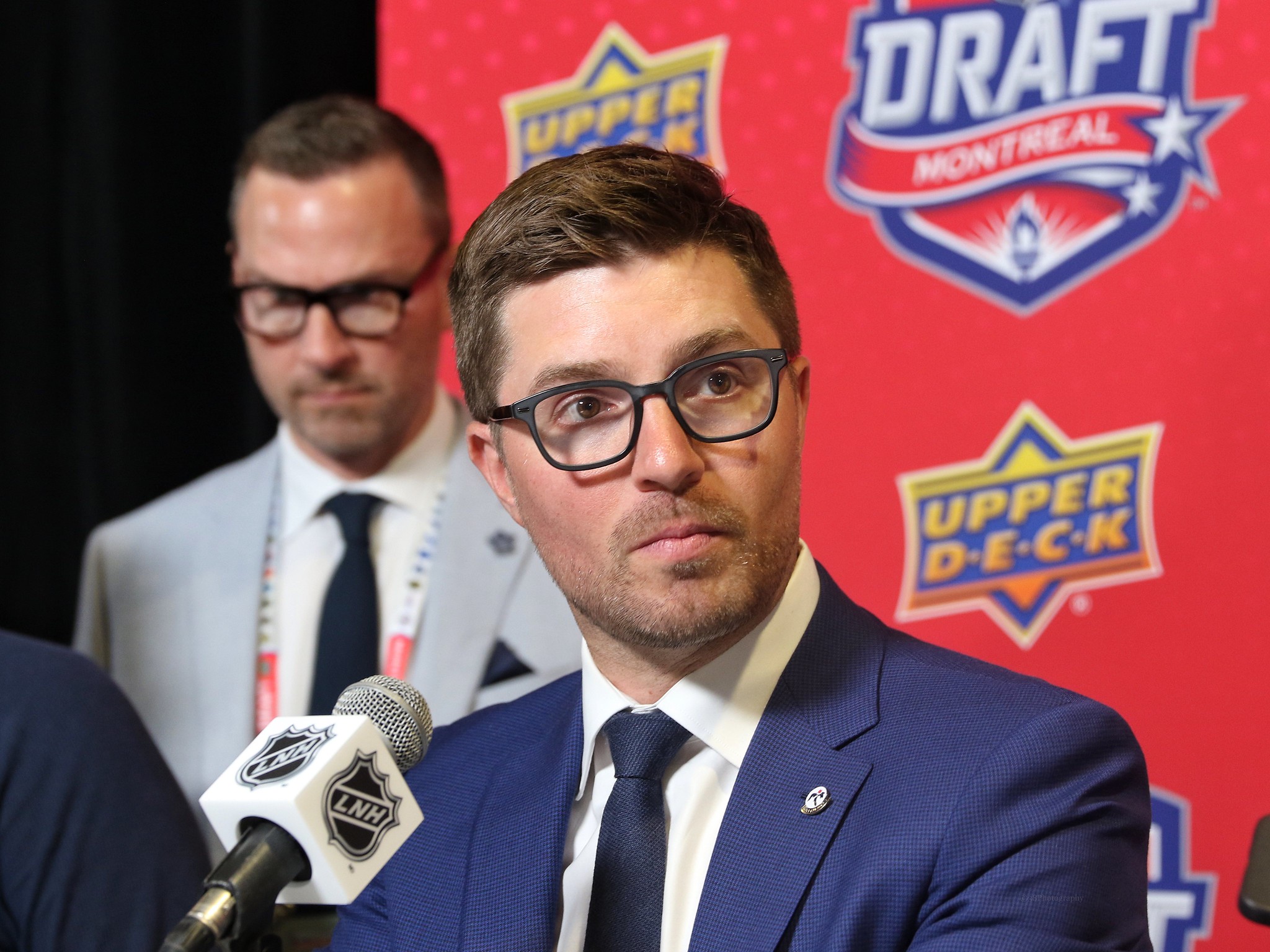 Seravalli responds to Mark Madden's report that a Dubas deal is close by saying, "That kind of goes against about every single thing that I've heard. I seem to have some indication, and not obviously to a point where I feel comfortable in reporting it, but there's been lots of smoke in the last 24 hours that Kyle Dubas has, in fact, turned down the Pittsburgh Penguins." He adds, "It just seems like the Penguins and Fenway Sports Group have re-engaged with some other people they were previously interviewing, which would lend to speculation that Kyle Dubas has turned them down."
Treliving Announcement Coming in Toronto?
According to Darren Dreger of TSN, Brad Treliving is expected to be named the new general manager of the Toronto Maple Leafs. Dreger tweeted on Tuesday evening, "We updated the Toronto Maple Leafs GM search earlier tonight Insider Trading. More specifically, all signs now point to the search wrapping up in the very near future with Brad Treliving being named as the new GM."
---
Latest News & Highlight
---
This led to multiple outlets picking up the story, even though an official announcement wasn't made by the team on Tuesday night. Dreger notes that Brendan Shanahan likes the level of experience that Treliving brings to the table and while there's still some work contractually to be done, "all indications are that the process is about over for Brendan Shanahan and the Maple Leafs and Treliving will be Toronto's next GM."
There were reports that Shanahan also spoke at length with Marc Bergevin.
Matthews Is Still Committed to the Maple Leafs
Chris Johnston reported that a new GM will not necessarily change the mind of Auston Matthews when it comes to his public acknowledgment that he'd like to stay in Toronto. While he was close with Kyle Dubas, Johnston says the team and the forward have kept the lines of communication open and once a GM is hired, more detailed contract discussions are expected to happen right away.
Predators to Announce the Hiring of Andrew Brunette as Coach
Pierre LeBrun noted that the Nashville Predators did announce the firing of head coach John Hynes — who had one more season still on his contract — and it is expected the organization will officially announce Andrew Brunette as the next head coach of the team.
Related: 7 Cool Things About Jonathan Huberdeau
This is Barry Trotz's first big decision as the new general manager of the club and he's hiring a former Predators player, in fact, the player who scored the first-ever goal for the franchise.
Bergeron Still Undecided on His Future with Bruins
LeBrun also noted that Patrice Bergeron is still undecided on his future in the NHL and with the Bruins. There is no timeline on the decision reports LeBrun and the team is putting no pressure on a decision, but he added that the veteran will have to make a choice at some point. One source said there is no timeline on when that decision might come.