In today's NHL rumors, with Tyler Myers set to receive his signing bonus on September 15th, is it more likely he will be traded in the next few days? Meanwhile, has Noah Hanifin changed his mind about sticking with the Calgary Flames? Is Elias Lindholm ready to sign a long-term deal? is there anything to the rumors linking the Blues and Maple Leafs in a trade? Finally, could the NHL be looking at going back to Atlanta?
Is A Tyler Myers Trade Finally Coming?
Blake Price raised an interesting point during an interview with John Shannon on the Sekeres and Price podcast, highlighting the impending bonus deadline for Tyler Myers on September 15th. He pondered whether this September might break from tradition and become more active in terms of player movement and if Myers would be the first big name to drop.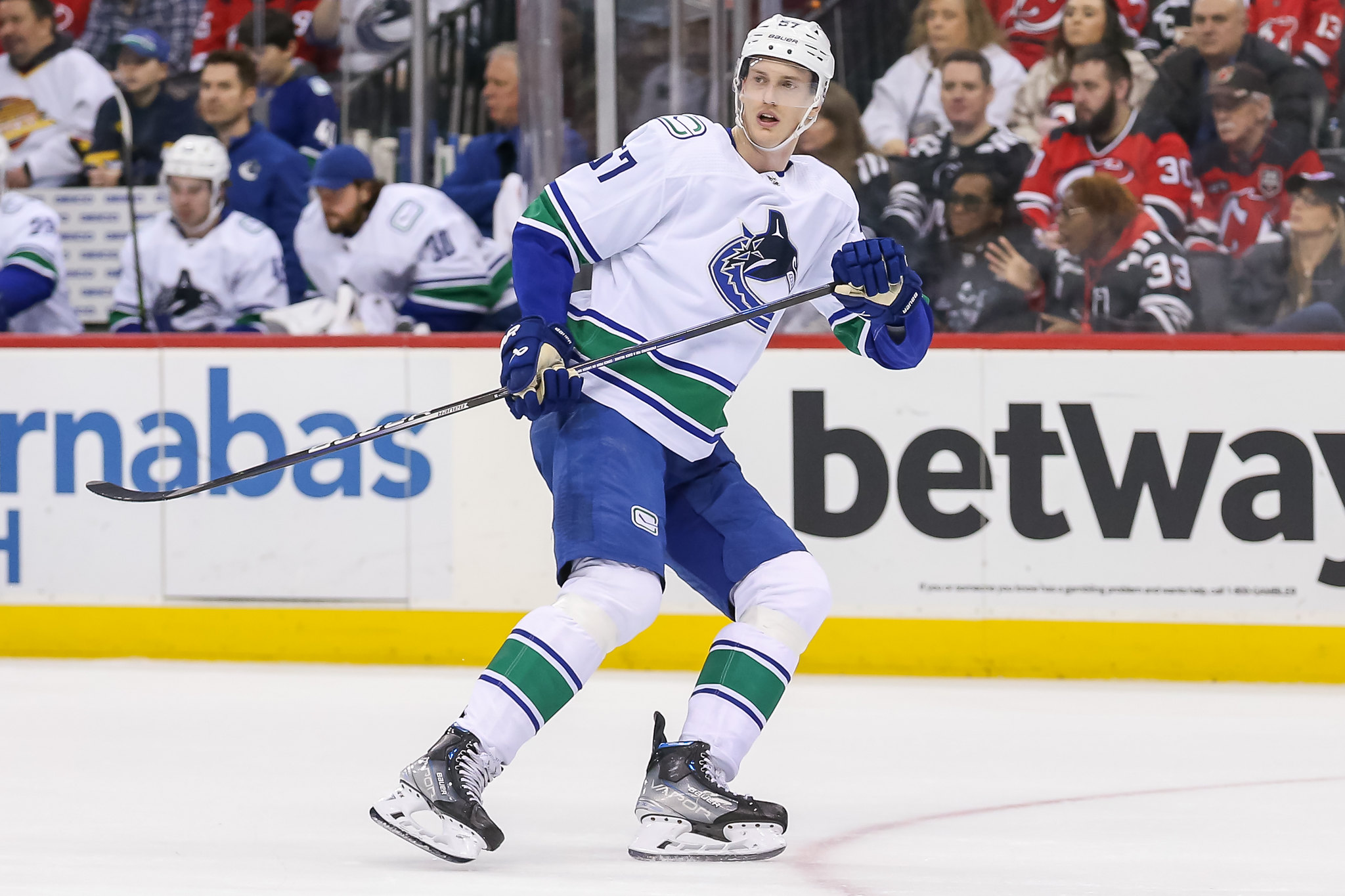 John Shannon did say that only the Canucks will be willing to pay Myers' bonus. Once that was done, he speculated about the potential interest from other teams. Could a team like the San Jose Sharks, led by GM Mike Grier, see Myers as a valuable addition to their blue line? Might there be other teams eyeing Myers for a five-six role, believing he could make a significant difference in their lineup?
Sign up for our Daily NHL News & Rumors Substack newsletter

As September 15th approaches, it will be intriguing to see how much the Myers trade talk picks up or if two teams had a deal in the bag and were really good about keeping it a secret.
Hanifin Switches Gears On Future With Flames, Lindholm Open to Staying
Addressing the media during the NHL's media tour in Las Vegas, Noah Hanifin, the defenseman for the Calgary Flames, says the door is "absolutely" still open to extending with Calgary. Meanwhile, Sportsnet's Eric Francis recently reported on Noah Hanifin's change in stance, quoting the defenseman as saying, "I just want to see how this year kind of played out a little bit and take my time a little bit."
These statements represent a notable departure from the earlier narrative that strongly suggested Hanifin was set on leaving the Calgary Flames. Throughout the summer, Hanifin had been at the center of numerous trade speculations, primarily because the Flames were hesitant to retain him without a contract extension, risking losing him in free agency.
---
Latest News & Highlight
---
General Manager Craig Conroy acknowledged the contract challenges but expressed his commitment to ongoing discussions with all players regarding their contracts. He noted that none of the players had explicitly requested a trade or expressed a desire to leave Calgary; rather, they all appeared to be adopting a wait-and-see approach.
This is true with the exception of Elias Lindholm who dispelled rumors about his intentions on Wednesday. He affirmed his openness to a long-term stay in Calgary and suggested that he had been clear with Conroy about his conditions for staying, awaiting the team's response. When asked if coaching and management changes were affecting his decisions, he responded, "Nah, it's just I've been pretty clear I'm willing to stay. That's about it."
An Update on Blues and Maple Leafs Trade Rumors for Nylander
As part of a mailbag article, The Athletic's Jeremy Rutherford was asked if there was anything cooking on the rumors that linked the St. Louis Blues to the Toronto Maple Leafs. Specifically, a couple of readers wanted to know if Torey Krug or Colton Parayko being part of a package for William Nylander was accurate.
Related: Maple Leafs Prospects to Watch at Rookie Tournament
Rutherford responded:
Many readers are going to be upset that I'm even responding to the question since the rumor is older than some of my socks. It's in the headlines again, and I get why — Nylander needs a contract and could be on the move. But as I've written in the past, the Parayko-Nylander ship likely sailed a long time ago, and it's just one of those rumors that won't go away.

source –
Rutherford adds that even in the scenario where Torey Krug is in good health (which it looks like he now isn't), Toronto has no intention of pursuing this trade. In the event that the Maple Leafs opt to trade Nylander due to contract considerations, they can anticipate far more enticing offers from potential suitors.
NHL Open to a Return in Atlanta
NHL Deputy Commissioner Bill Daly expressed optimism during an interview with Greg Wyshynski of ESPN regarding the prospect of the NHL returning to Atlanta for a third time, suggesting that circumstances might yield better results this time around. Daly pointed out that challenges faced in Atlanta in the past could be surmountable due to significant changes in market demographics and the presence of larger businesses in the city compared to previous NHL ventures in the area.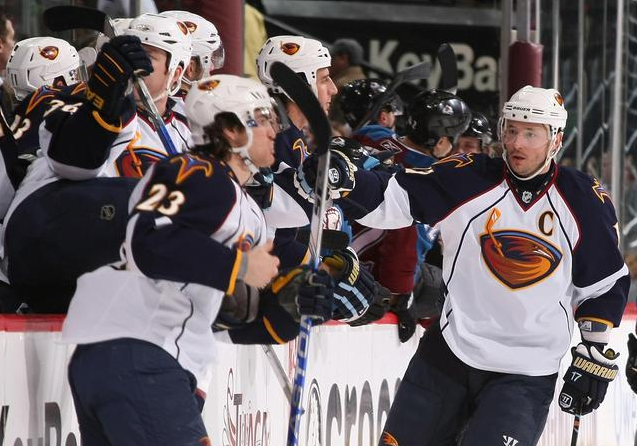 However, it's important to note that expansion is not currently a top priority for the NHL, as stated by Commissioner Gary Bettman. Despite this, Daly emphasized the league's willingness to consider potential new markets for NHL hockey. He noted, "There are potential markets that may be suitable for NHL hockey, so our policy is really an open-door policy." He added, "If you are interested and have a plan, come see us and certainly we'll evaluate it from there. If it becomes something our owners are interested in, we can pursue it. Nothing has risen to that level currently, but that could change."