I'm not the first person to say it, and I certainly won't be the last.  Nicklas Lidstrom is as close to perfect as a player can be.  And that's a thought worth entertaining for a minute.  That this one man has been so widely considered nearly flawless that no one bats an eye at the phrasing any more.
The Red Wings played against the streaking Devils last night on Versus, and this was the first time I have been able to watch our boys in Red in quite some time.  As I was getting acclimated to a few new faces during the second period – when I began watching the game – one of the Wings made a bad turnover at the defensive zone blue line.  My assumption was that it was maybe Jakub Kindl making a bit of a rookie mistake or something.  But it wasn't Jake.
No, it was Nick Lidstrom coughing the puck up at the blue line.  (How often have you read that sentence?)
My room mate and I both said something to the effect of "did Lidstrom just turn the puck over?" in unison.  And he had.  But before we could even make a conversation about it, Nick had chased the opposing player down, back checked that player until he turned the puck back over, and sent the boys flying towards the neutral zone with a crisp pass.  I had barely finished the sentence and he had righted his wrong, almost has quickly as I could inhale to speak.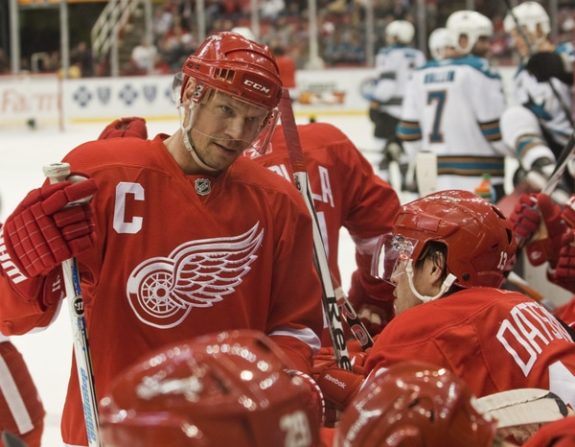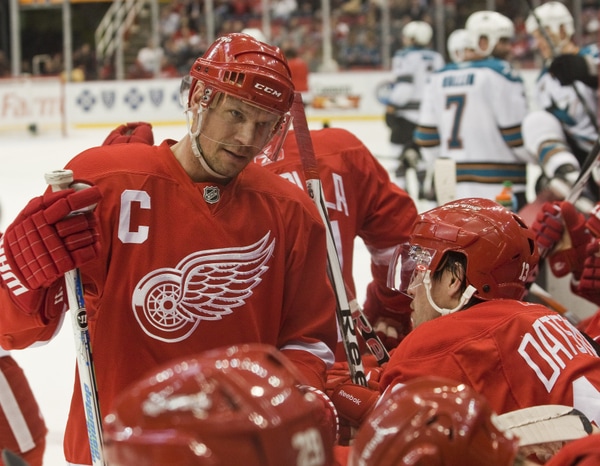 The series sticks out to me for several reasons.  Mostly though, that it has become noteworthy whenever Nick Lidstrom turns a puck over.  That the commentators will usually say something about it, and highlight the rarity of the occurrence.  Turnovers are a common part of the game, obviously.  That one player has fortified his reputation with the fact that he nearly never, ever makes a mistake with the puck is phenomenal.
He's almost so good that you really don't notice him most of the time.  A phantom that has skated quietly around Joe Louis since he was drafted in 1989 (in the third round!), appearing only to make the correct play, the most high percentage play, over and over again.
Most people have the resurrection of the Winged Wheel connected to the 1983 draft when they selected Steve Yzerman.  And rightfully so.  But the taking of Lidstrom a half-decade later triggered what would be the creation of one of the most dominant sports franchises in the last twenty years.
Coming out of the lockout I remember feeling like the Wings had lost a majority of their identity.  Not necessarily because it was true, but because Stevie had finally hung up his skates.  That was our guy, and  I'm sure the rest of the Hockeytown faithful can attest to feeling the same way – just a bit empty inside during that season opener and 19 wasn't there to take the opening faceoff.
Lidstrom almost felt like a stranger when he started sporting the C.  He'd been a wonderful second-in-command.  An honorable assistant.  But replacing Steve Yzerman as Captain of a hockey team?  Well, that has to be like trying to replace Warren Buffet at the head of an investment firm.  You can have all the credentials in the world, but the guy you're replacing was born to wear the shoes you're now trying to fill.
And in true Nicklas Lidstrom fashion, he took over the position, and within a month or two you didn't even really notice.  Didn't notice a difference in the Captain, or a difference in a team that was supposed to be on a downward trend.
And now, several years later Lidstrom is a 40-something.  A supposed dinosaur compared to the 22 or 23 year old kids he plays the sport with on a nightly basis.  Kids who were barely born when he was drafted into the NHL to play pro hockey.  These kids – Crosby, or Kane, or whoever – know his face and his number.  And they know that on any night they play the Detroit Red Wings they'll have to contest with a guy who will make the right play at the right time 99% of the time.  They'll look down and the puck will suddenly be gone, apparently an apparition.  Their seemingly perfect pass will have been picked off or knocked out of mid-air by number 5, and the play will be going the other way, usually in a hurry.
That's the magic of Nicklas Lidstrom.  You never really notice him until two plays after he makes his move.  After a steal or a block or a back check.  The puck is on his stick, and a pass is made before it can really register to just about anyone else.
Now he's heading to yet another all-star game.  Another accolade to add to his mantle, already covered in things that glimmer and shine – all the things that Hockey is about.  A zillion Norris Trophies, a few cups, and gold medals.  But he isn't there this year because of his name.  Because of some sort of prestige, although he has plenty.  No, this is not a farewell tour – he's there rightfully.  Averaging nearly a point per game, Nick is a huge reason why Detroit has so far been able to battle through yet another injury plagued season and fight for a top spot in the ultra-competitive West.  Stepping up when he is needed, and receding until it's time to make a play.  His play.
Nicklas Lidstrom:  The Perfect Hockey Player, indeed.