The 2017 Stanley Cup Final stage has been set. The Pittsburgh Penguins will try to become the first team since the Detroit Red Wings in 1997-98 to win consecutive Stanley Cups, while the Nashville Predators will try to bring home the Cup in their first try.
Offense vs. Defense
It promises to be a matchup of great offense vs. great defense.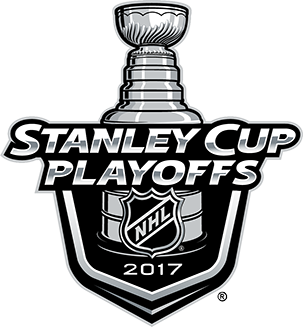 The Penguins are chock full of offense, including arguably one of the 10 best players in the history of the game, Sidney Crosby. Evgeni Malkin has won a Calder, two Art Ross, a Conn Smythe, a Hart Memorial and a Ted Lindsay. The two of them are trying to do something even Mario Lemieux and Jaromir Jagr couldn't — win a third Cup. Nashville is without their best center, Ryan Johansen, who is out the rest of the postseason with a thigh injury.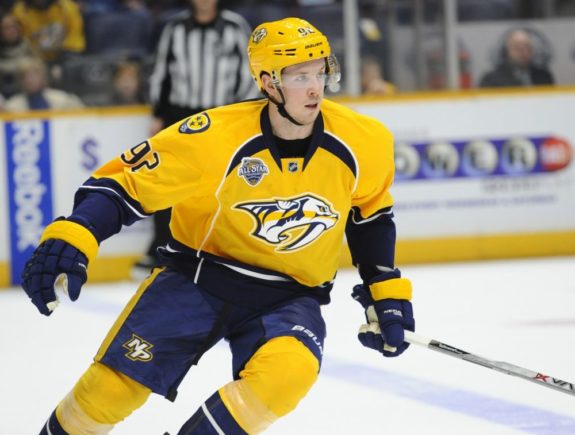 The Predators have the best defense in the league. Any combination of their interchangeable top four; P.K. Subban, Roman Josi, Ryan Ellis and Mattias Ekholm would play as the top pairing on most NHL teams. Each has averaged about 25 minutes of ice time per game through the first three rounds of the playoffs while generating a total of 11 goals and 24 assists. In fact, while playing stand-out defense, these four have outscored the eight Penguin defensemen to this point.
As Chris Kunitz said in his post-game interview with Pierre LeBrun, "They [the Predators] have a speed team that's gonna come at ya with some active D. They have four Erik Karlssons on their team with a great goaltender." He then added off camera, "but their mullets don't hold a candle to Erik's."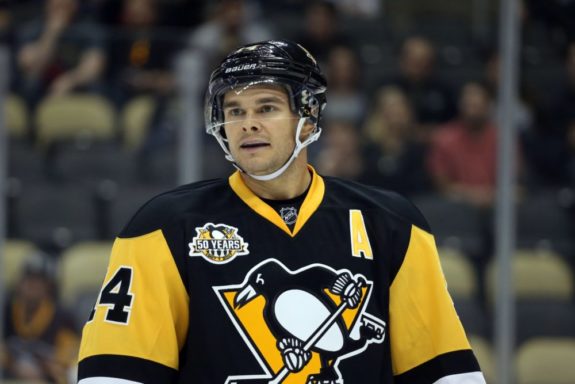 Supply vs. Demand
With ticket prices for the previous three rounds already hitting record prices for Bridgestone Arena, chances of getting your hands on them are beyond slim and none. There's a better chance of Mike Milbury making an insightful comment.
Tickets for Predators' home games sold out within an hour.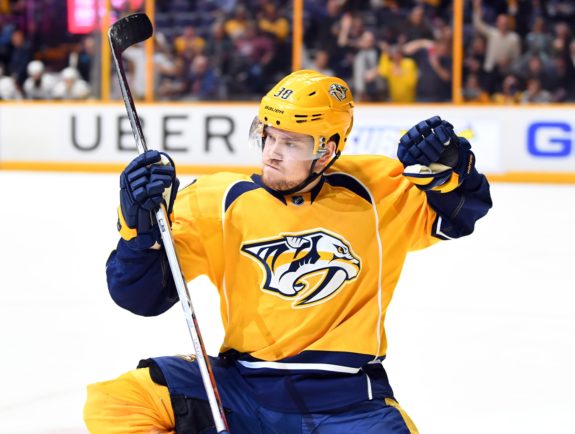 Last season, ticket prices on average ranged from about $250 per ticket for Game 1 all the way up to roughly $1,000 per ticket for games later in the series. As of Sunday evening, on secondary market ticket aggregator site SeatGeek, these are prices for the cheapest ticket for each game of this year's Stanley Cup Final:
Game 1: From $297
Game 2: From $304
Game 3: From $1292
Game 4: From $1270
Game 5: From $667
Game 6: From $1,371
Game 7: From $1,133
Holy snotballs, Batman. That's a lot of moolah. But let's dream for a minute and say money's no object. You and a friend want to see Game 6 at Bridgestone Arena (provided there is one). That's $2,742 just to walk in the building. Add in a few souvenirs, some cold beverages, popcorn and you're close to $3,000.
For a bit of perspective, the cost for two tickets is more than: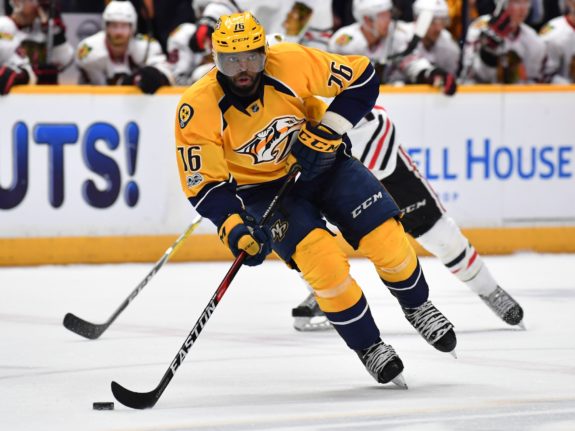 Pride vs. Pungency
Worry not. If you can't find three grand worth of coins in your seat cushions, you can always join the tens of thousands of fans outside Bridgestone Arena watching on big screen TVs. Just hope you're not next to Kevin Brady, a superstitious Predators' fan who has worn the same shirt since his team began their playoff run 47 days ago.
After the second-round series against St. Louis ended, Kevin's wife, Laura smelled a foul odor in the den and asked him to check to see if one of their three dogs might have had an accident. They hadn't, it was the shirt.
Prideful, but oh so pungent.
"This shirt has been next to my body for a long time now and it's becoming very bad," Brady said. "If we win the Stanley Cup I'm going to have to bury this thing in the backyard somewhere. It could probably stand on its own in the corner."
You vs. Vegas Odds
According to Vegasinsider.com, the Penguins are the odds-on favorites at 2/3. The Predators' odds of winning are 13/10. In other words, if you wager $300 on Pittsburgh to win the Stanley Cup and are correct, you would win $200, collecting $500 (which includes your win and your initial staked bet).
If you wager $100 on Nashville to win the Stanley Cup and are correct, you would win $130, collecting $230 (which includes your win and your initial staked bet).
Bovada has the odds at Predators: +145, Penguins -165. The significant gap in the series odds suggests oddsmakers are giving the defending champions the extreme benefit of the doubt. This means those wagering on Pittsburgh to win must risk $165 to make $100 profit. Anyone betting on Nashville has the opportunity to win $145 for every $100 they risk.
According to Oddshark.com, before the 2016-17 NHL season started, the Penguins were listed at +800 to repeat, behind only the Capitals (+650) and Blackhawks (+750). The Predators payout is a juicy +1500.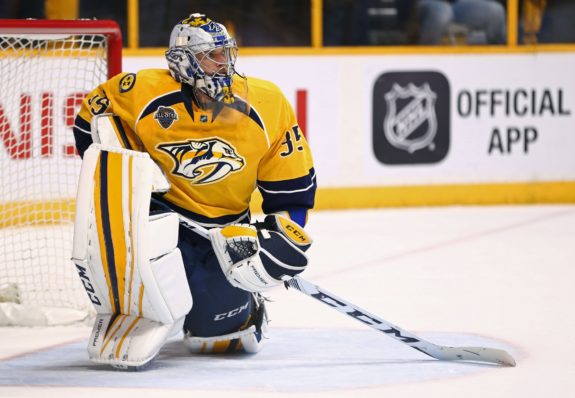 Gnash vs. Iceburgh
A showdown between Nashville's Gnash vs. Pittsburgh's Iceburgh.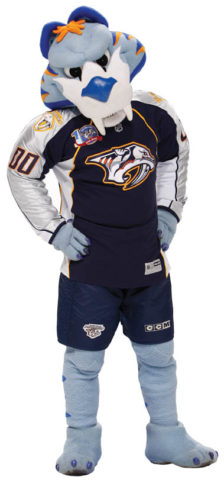 Gnash is a saber-tooth tiger who was introduced in 1998, the year the team began playing in the NHL. He was decided to represent the team and the city after an archaeological excavation at a site in downtown Nashville unearthed the skeleton remains of a saber-tooth cat. Archeologists know the powerful feline survived the Ice Age longer than any other animal, making it the top of the food chain on the planet for thousands of years. The ice has returned, and so has the saber-tooth tiger.
Gnash's signature stunts include rappelling from the arena rafters, jumping an ATV off a ramp onto the ice, and a swinging on a pendulum under the scoreboard, just inches off the ice. The huge beast lives in the dark corners of Bridgestone Arena, only coming out of hiding when he hears the familiar Predators roar that reminds him of home.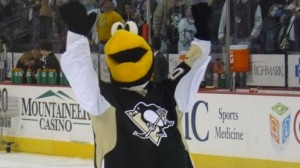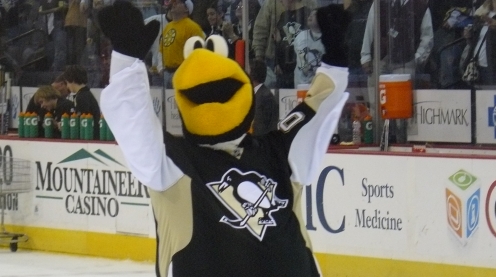 Wearing number "00", Iceburgh is a penguin character who made his debut for the Penguins in 1992 season. He is named for a powerful, yet exceptionally slow-moving natural force, is no match for Gnash, the Ice Age's most dominant preditor. He's a very busy penguin, leading cheers and dancing in the aisles at every home game as well as major hockey events around the world, local schools, local hospitals and community events.
Pens and Preds vs. History
Pittsburgh was heavily favored against Ottawa, yet as we all witnessed Ottawa's stifling defense and great goaltending pushed the Penguins to a deciding goal in double overtime of Game 7.
Eleven different NHL franchises had their shot at back-to-back Cups over the past 18 years, but only three even managed to reach the Stanley Cup final, the last being the 2009 Red Wings, who lost in seven games to…you guess it… the Pittsburgh Penguins.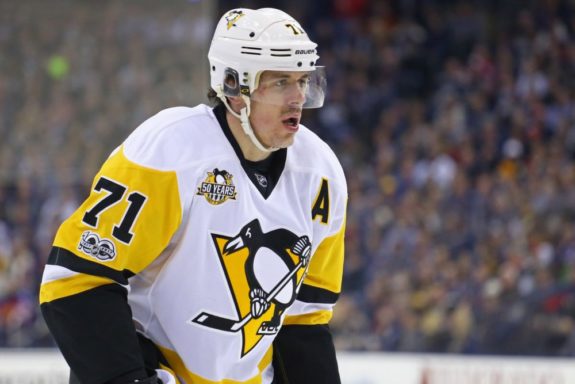 If the Penguins win the Stanley Cup, they will become the first repeat champions of the salary-cap era. If the Predators prevail, they would win the first championship in franchise history and would be the NHL's first No. 16 seed to pull it off.
The Stanley Cup Final Schedule
Game 1: Monday, May 29 – Nashville at Pittsburgh, 8 p.m.
Game 2: Wednesday, May 31 – Nashville at Pittsburgh, 8 p.m.
Game 3: Saturday, June 3 – Pittsburgh at Nashville, 8 p.m.
Game 4: Monday, June 5 – Pittsburgh at Nashville, 8 p.m.
Game 5: Thursday, June 8 – Nashville at Pittsburgh, 8 p.m. (if nec.)
Game 6: Sunday, June 11 – Pittsburgh at Nashville, 8 p.m. (if nec.)
Game 7: Wednesday, June 14 – Nashville at Pittsburgh, 8 p.m. (if nec.)
Jeff has been covering the NHL for over a decade for various sites. He's been with The Hockey Writers as a lead Sabres writer three years, while also writing a satire column called "Off the Crossbar."