The Edmonton Oilers have officially made their first splash of the season trading for Nashville Predators defenseman Mattias Ekholm. With that being said, it doesn't quite feel like they're finished. With only a few days left until the trade deadline, I think it's fair to say the Oilers will be making at least one more move in an effort to improve the roster come playoff time.
The Oilers currently sit tied for third in the Pacific Division with the Seattle Kraken through 61 games and have high hopes to win a Stanley Cup this year. Derek Ryan is someone I can see the Oilers parting with at the deadline, as his $1.25 million cap hit is very affordable considering the role he plays as a bottom-six forward. With 10 points and five assists for 15 points through 59 games this season, he could be a very attractive player for the right price or to be included as a sweetener in a bigger deal.
Calgary Flames
Ryan used to play for the Flames, so a reunion is never impossible between the two sides. They have been struggling to stay afloat this season after a monster offseason, and are looking to help themselves out in any way they can. They currently sit fifth in the Pacific Division with 67 points through 61 games and could look to bolster their roster with a bit of veteran help.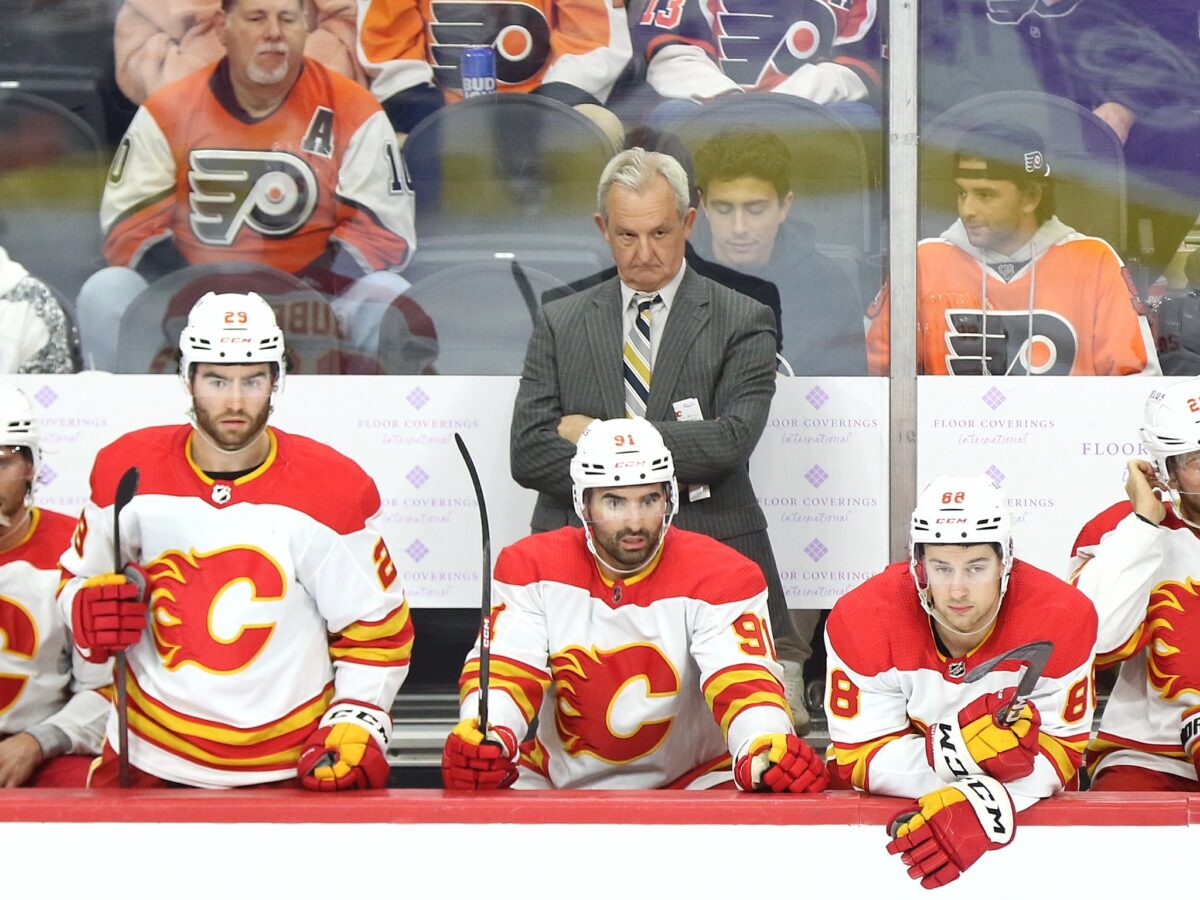 Ryan would likely be playing the same role in Calgary as he does here in Edmonton. As a player that has been on both sides of the battle of Alberta, it's fairly likely he'd be open to re-signing with the Flames after playing in the same area for the past few seasons, which could make him an even more attractive asset to the Flames.
Related: 2023 NHL Trade Deadline Tracker
---
Latest News & Highlights
---
A trade between the two sides would be as easy as the Flames acquiring Ryan in exchange for a fourth-round draft pick. His value isn't high by himself, so a middle-round selection should be enough to do the trick.
Seattle Kraken
Another Pacific Division team that could look at Ryan is the Seattle Kraken. Their 33-21-6 record is good enough to be tied for third in the division with the Oilers, with 72 points. The Oilers won't try and help the Kraken out as that's the team they'll likely have to steal a playoff spot from, but they could make a one-for-one swap that benefits both and keeps it even between the two.
Just like the Flames, the Kraken would be using Ryan as a bottom-six forward that can kill penalties and provide a minimal amount of depth scoring. They have really struggled as of late and could afford to bring in a strong defensive-minded forward.
You may also like:
A trade between the two sides likely sees a one-for-one swap of the Kraken acquiring Ryan in exchange for Morgan Geekie. The Oilers get to fill out their right-wing depth nicely, while the Kraken get a veteran forward that improves their overall defensive game. It doesn't sound like Geekie is going to be qualified by the Kraken at the conclusion of the season, so it makes sense for both sides to give their respective players opportunities at fresh starts.
Arizona Coyotes
There is still a very small chance the Oilers go for Jakob Chychrun after getting the player they wanted in Ekholm. But, in the rare chance they try to make it work, Ryan likely ends up in the desert as part of the trade package going back to Arizona.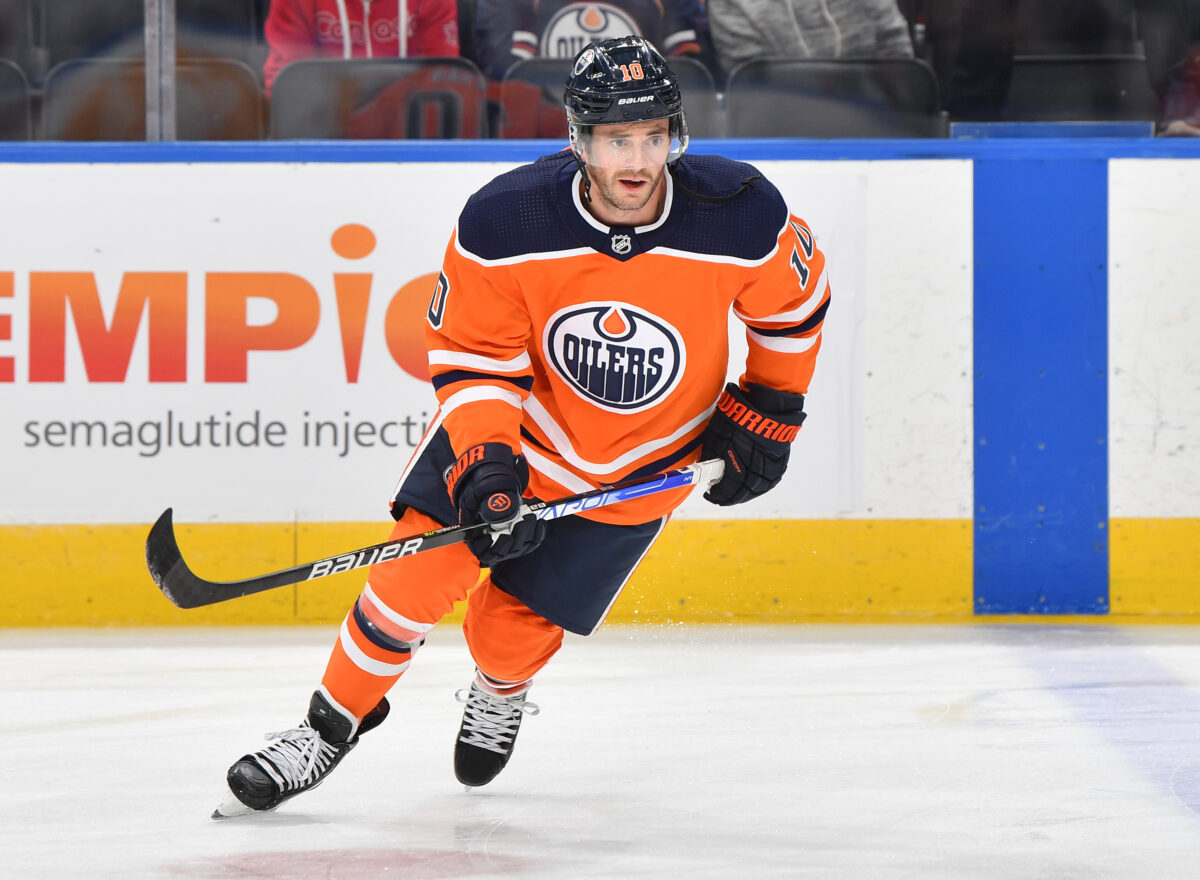 The Coyotes are looking to add draft capital, so Ryan alongside a couple of draft picks and a couple of stronger players in exchange for Chychrun makes sense. While it's fairly unlikely, I think the Coyotes would be willing to take Ryan as a sweetener so he could help the younger players as a leader in the dressing room.
The Oilers won't get the biggest return for Ryan, but moving him would be beneficial. He has had a solid season, but I just don't see a world where the team brings him back after his contract is up. Getting some sort of return for him instead of just letting him walk is the better way to go in this scenario.