As the Edmonton Oilers prepare to embark on a three-game road trip, it has become painfully obvious something needs to change. Whether now is the time that some will be handed their walking papers is anyone's guess but from a deployment standpoint, something has to give. And the only substantial change that could potentially have an impact is playing Leon Draisaitl and Ryan Nugent-Hopkins on the same line.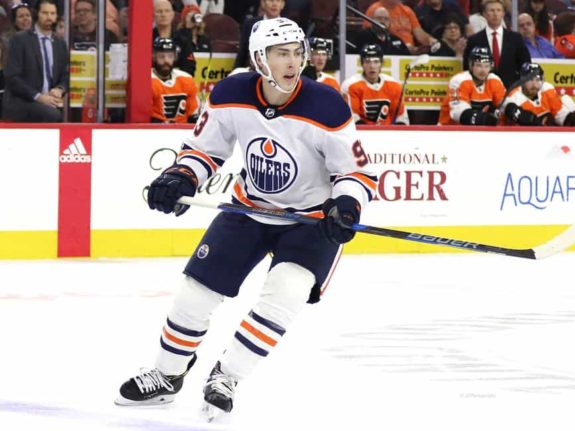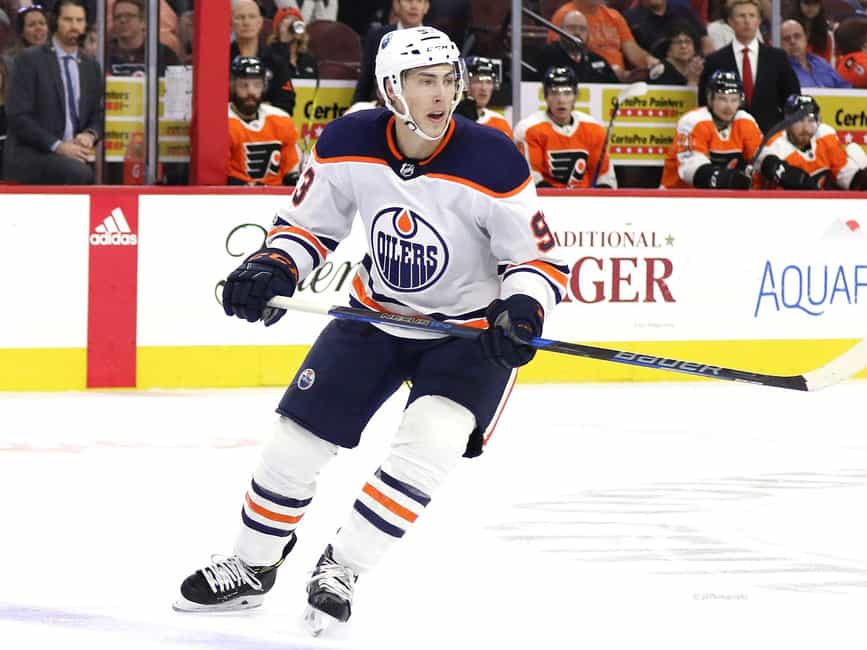 While both have enjoyed differing degrees of success playing alongside Connor McDavid, the roster Peter Chiarelli has put together make it nearly impossible to have either one stay in that spot and this team keep its head above water on an ongoing basis. On a short-term basis, we have seen it work but over the course of an 82-game campaign, it just isn't a realistic ask with the current collection of players in the Alberta capital.
Oilers Need to Change Things Up
Outside of Jesse Puljujarvi and Kailer Yamamoto eventually finding their way back into the fold, this roster isn't going to change much from now until the end of the season. In other words, the Oilers bottom six forwards will continue to create next to no offence and for the team's sake, hopefully not give up a ton going the other way. That would be a best-case scenario and also leave all of the heavy lifting to be done by the top two lines.
Related: Daryl Katz, Joel Quenneville and the Edmonton Oilers
With that being the case, the question then becomes who slots into what spot? Well, if we work on the premise of using Draisaitl and Nugent-Hopkins on the same line, the following would appear to make the most sense. Despite being a healthy scratch on Sunday night, Ty Rattie has shown to be capable of playing with skilled players, so asking him to slide into a similar role isn't much of a stretch.
Connor McDavid 3rd, Leon Draisaitl 15th and Ryan Nugent-Hopkins 49th in NHL scoring.

— Terry Jones (@byterryjones) November 19, 2018
In my world, Draisaitl would be the one playing centre, as the familiarity between the other two already exists and would allow for Nugent-Hopkins to offer greater support in the defensive zone. With due respect to both Draisaitl and McDavid, at this stage of their careers, neither one excels in their own end of the rink and when teamed together, they have repeatedly shown to be challenged behind their own blue line.
Get McDavid Some Help Already
Don't get me wrong, I would gladly take that trade-off when you consider what they create at the opposite end of the rink but things are not quite that simple with the Oilers lineup.  It might take a few periods or perhaps even games but the potential for a Nugent-Hopkins – Draisaitl – Rattie trio could work at both ends of the ice. Is it an ideal set-up, no it isn't but on this roster, it may very well be.
Which leaves us with the question of who to play with No. 97, when his two preferred linemates are being used elsewhere? Safe to say one of those spots has to go to Alex Chiasson, whose resurgence has been one of the best stories in all of hockey. Though never a big point producer, the veteran winger has a nose for the net, the skill-set to finish and more importantly, actually looks like a goal-scorer.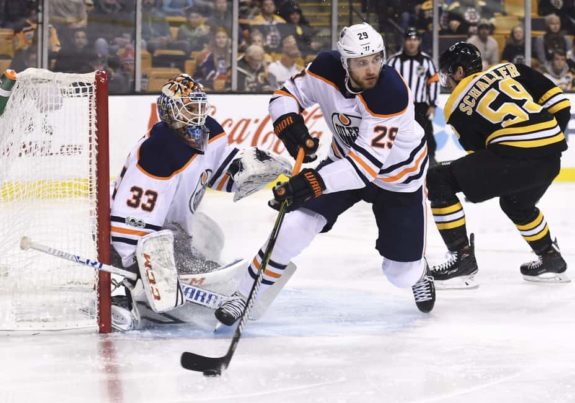 For those who have watched a fair amount of hockey over the years, you can usually pick out the guys on the ice who are most likely to score with some kind of regularity. Those players tend to carry themselves in a certain way and exude confidence. The special players stay in that zone for most of their careers but anyone who gets on a hot-streak can join in on the fun and, at least for the time being, Chiasson is part of that group.
https://twitter.com/NHLbyMatty/status/1064334162981580800
There is nothing wrong with riding the hot hand and who knows, perhaps this "heater" will be extended by getting regular minutes with McDavid. That takes care of one of the two spots but who fills the other one? Though we have seen Drake Caggiula enjoy some success playing alongside McDavid, most would agree that putting him in that spot, on a consistent basis, isn't fair to the player or his captain.
Related: Todd McLellan: Coaching Lessons in How to Get Fired
This leaves us with one choice and that is none other than the recently acquired Ryan Spooner. Despite having done nothing during his first two games in Oilers silks, his skating and playmaking ability make him by far and away the most logical candidate. Yes, he has had a rough start to his season with the New York Rangers but the offensive acumen is there and the same can't be said for the vast majority of this roster.