To say Mattias Ekholm has fit like a glove on this Edmonton Oilers roster would be understating the impact he's had thus far in the few games he's played since the NHL Trade Deadline. Ekholm has not only brought steadiness to the team's blue line but he's helped limit minutes for Darnell Nurse and done a world of good for Evan Bouchard. The Oilers paid a hefty price to acquire him, but he was the right guy at the right time for a team that has long-need to improve their 5-v-5 play and penalty killing.
Interestingly, Ekholm wasn't necessarily the Oilers' first trade deadline target. While assistant general manager Brad Holland said that the organization was ecstatic when it was learned the Nashville Predators were open to trading the bgi Swede, the Oilers had their toes in the water on a number of players. This post looks at some of the names Edmonton kicked tires on and failed to land for a variety of reasons. This post also discusses why it was good the Oilers missed on those swings.
Erik Karlsson: The Wrong Guy at the Wrong Price
Like Ekholm, Erik Karlsson had term on his contract, which is something the Oilers liked. If Ken Holland was going to take a home run cut on a defenseman — meaning give up a first-rounder and key assets to acquire him — they wanted someone who would provide consistent production over the next few seasons. Karlsson is having a Norris-caliber campaign on a terrible San Jose Sharks team. He's going to be good for the next few years, at least.
---
Latest News & Highlights
---
The Oilers may revisit this in the offseason but Holland should tread carefully. This was a player that was going to come at the cost of around $9 million per season ($3 million more than Ekholm) and for four more seasons versus Ekholm's three. Both players are the same age, but Ekholm offers more defensive structure, which was what the Oilers really needed.
Had Karlsson come in and run the power play, Edmonton still would have lost Tyson Barrie, but the progression of Bouchard doesn't happen.
Patrick Kane: He Isn't What the Oilers Needed
There was talk the Oilers wanted to upgrade at right wing and looked at both Timo Meier and Patrick Kane. Meier went to the Devils and Kane to the Rangers, but how good the Rangers will be having made up most of their forward corps almost entirely of skilled and less gritty forwards will be fascinating to watch. They are 6-3-1 in their last 10 and starting to play a bit better, but there was an adjustment period where Kane seemed to be slower to fit in.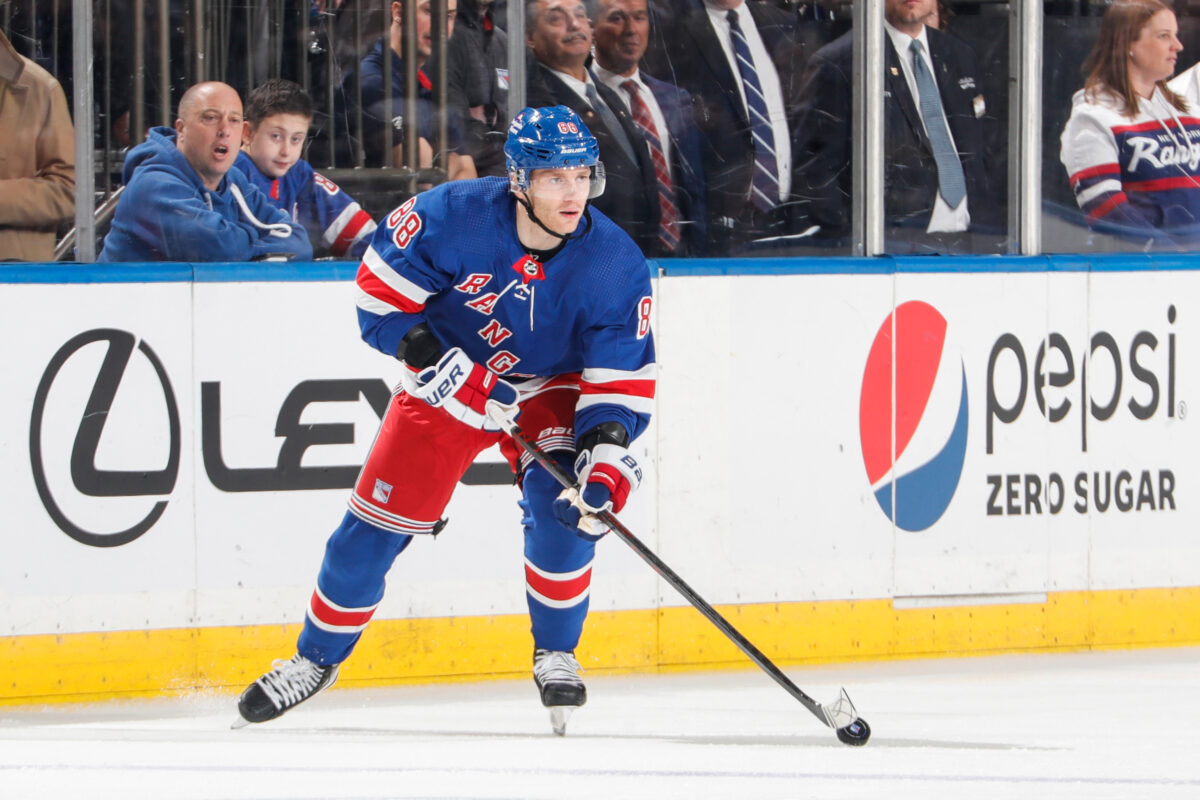 He's got five points in six games, which isn't bad, but it's not what the Oilers needed. They have plenty of goal-scoring power and the Rangers' power play (while effective at 31% since the deadline) has not been any better than the Oilers' current power play, which is still tops in the NHL.
What Edmonton needed was a different style of winger — one that had the skill and some bite in his game. Fortunately, guys like Warren Foegele have stepped up internally and given the Oilers the additional scoring they've needed.
So too, Patrick Kane was never going to be more than a rental and unlike Timo Meier, the Oilers wouldn't have been able to recoup any of the acquisition costs at the draft.
Joel Edmundson and Jakob Chycrhun: Injuries Waiting to Happen
It was rumored that both Joel Edmundson and Jakob Chychrun were on the Oilers' radar and while Holland might never have been close on Edmundson, rumors were that Holland went a long way down the path with Arizona about Chychrun. That makes sense considering the term left on his contract and the production he brings from the back end.
Related: Canadiens Prospects Report: Catching up with Cedrick Guindon
At the same time, the Senators have dropped in the standings since his arrival and it appears the math isn't in their favor to make the playoffs. Chychrun was supposed to be that one piece that would give the Senators a shot, but they're 5-5-0 in their last 10 and not making up any ground. So too, his injury history suggests he was the wrong person to gamble on if the Oilers wanted a player that would stay healthy throughout the remainder of his current contract. He's not missed time in Ottawa but was already nearly injured on two plays in the eight games since he arrived there.
Edmundson is doing what he can in Montreal to try and show he's still a useful player, but there's no guarantee the Montreal Canadiens will be able to move him this offseason.
The Oilers made the right play on the right player at this season's deadline. He became available at the last minute and it's a good thing the Oilers weren't able to successfully navigate the other things they tried to do. Had they pulled any of them off, Ekholm likely isn't an Oiler.
---
Latest News & Highlights
---